How to Cook Pasta in a Microwave Pasta Cooker: Easy
Cooking pasta can sometimes feel like a chore on the stove top, especially when you're in a hurry. But you can easily prepare it quickly and efficiently using a microwave pasta cooker. Here's the short version of how to cook pasta in a microwave pasta cooker.
Fill the pasta cooker with pasta. Add water to the indicated line. Microwave on high for 10-12 mins, adjusting for tenderness. Use the lid to drain the water carefully. Mix in sauce or seasoning, and enjoy. Check pasta before eating, as microwave times may vary.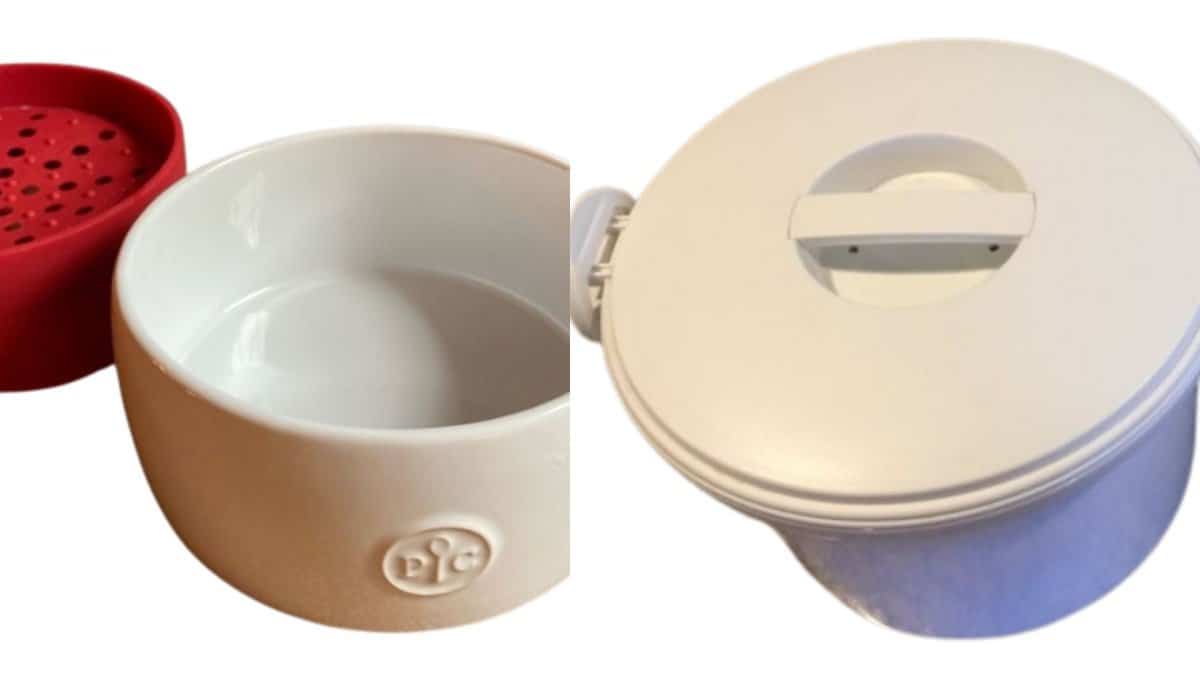 To get started, all you need is a microwave-safe pasta cooker, your choice of pasta, and access to a microwave oven. Then, you can have a delicious and easy meal in no time. Give it a try and elevate your pasta game!
Cook Pasta in the Microwave
Measuring Pasta
Measure the amount of pasta you want to cook. It is essential to use a microwave pasta cooker with specific measurements or follow the instructions on the pasta package. If you are not sure, start with a smaller serving and adjust as needed.
Adding Water
Next, pour water into the pasta cooker until the pasta is submerged. Make sure there is at least 2 inches of water on top of the pasta to account for expansion during the cooking process. If you're using a microwave-safe bowl instead, make sure it is large enough to accommodate the pasta and water.
Microwave Settings
When you're ready to cook the pasta, place the pasta cooker or bowl in the microwave, and set it to high power. To determine the cooking time, use the time stated on the packet and add an additional 3-4 minutes to that time.
Example: If the package suggests 6 minutes for fusilli, you will need to cook it in the microwave for 9-10 minutes.
Stirring and Checking Doneness
Halfway through the cooking time, take the pasta out of the microwave and give it a good stir. This ensures that the pasta cooks evenly and doesn't stick together. Continue microwaving the pasta for the remaining time. Once the time is up, carefully remove the pasta from the microwave and check for doneness.
You may need to adjust the cooking time slightly based on personal preference and microwave wattage. If the pasta is still too firm, return it to the microwave for an extra minute or two and check again. Once it has reached your desired level of doneness, drain the pasta, and it's ready to be paired with your favorite sauce or toppings.
My First Attempt: The first time I tried cooking pasta in the microwave, I was a bit skeptical. It seemed almost too simple. But to my surprise, it came out al dente, and the convenience factor had me hooked!
What is a Microwave Pasta Cooker
This pasta cooker is a convenient tool that allows you to make pasta in the microwave oven. Not only does it help you save time, but it also reduces the need for constant monitoring, making the process less tedious. With a pasta cooker, you can have perfectly cooked pasta in just a few minutes.
Design and Function
A pasta cooker is a handy kitchen tool designed to help you cook pasta easily and quickly in your microwave. Made of microwave-safe materials, it usually consists of a container with a built-in strainer lid. The container has markings to guide you in measuring the right amount of pasta and water needed for cooking without guessing.
The primary function of this cooker is to cook pasta using the microwave's heat, which is faster and more convenient than using a stovetop pot. The built-in strainer works like a colander and simplifies the draining process, reducing the need for extra kitchen tools.
Preparation for Use
Before you start cooking, make sure to follow these simple steps for a smooth process:
Choose the right cooker: A pasta cooker should be made from microwave-safe materials to prevent any damage to your appliance or the cooker itself.
Measure pasta and water: Use the maximum fill line markings on the container to measure the correct amount of pasta and water, depending on the number of servings you want. This means proper cooking and reduces the risk of overcooked or undercooked pasta.
Seasoning and mixing: You can add salt, herbs, or other seasonings to your pasta. Mix the ingredients before cooking for an even distribution of flavors.
Follow cooking time guidelines: Each pasta cooker will likely come with recommended cooking times. Be sure to follow these recommendations for the best results and avoid overcooking.
Tip: Salt the water just as you would on the stove, adding salt to the water can enhance the flavor of the pasta. Around half a teaspoon per cup of water is a good starting point.
Selecting the Pasta
When you want to cook pasta in a pasta cooker, choose the right type of pasta.
Differences in Pasta Type
There are various types of pasta noodles available, each offering a unique texture and taste. Here are some popular pasta types to consider when using these pasta cookers:
Long pasta: This category includes noodles like spaghetti and fettuccine. They are thin, lengthy, and often used in dishes with light sauces.
Short pasta: Examples of this type include penne, macaroni, and fusilli. These are small and bite-sized, perfect for cheesy or chunky sauces.
Noodle pasta: Pasta noodles that are suitable for Asian-inspired dishes or soups, such as rice noodles or udon.
Fresh Pasta: If you're using fresh pasta, the cooking time will be significantly shorter compared to dried pasta. Start checking at around the half-time mark.
Recommended Servings
When using a pasta cooker, make sure you measure the right amount of pasta to avoid overcrowding and get even cooking. Here's a general guideline to follow for various pasta types:
Long pasta (spaghetti noodles): For one serving, use a bundle with a diameter roughly equivalent to a quarter (about 2 ounces). For larger groups, simply multiply per person.
Short pasta (penne, macaroni, fusilli): A typical serving size is about 1/2 cup dry pasta per person, and a full cup when cooked.
Noodle pasta: Depending on the thickness and type of noodle, serving sizes can vary. Refer to the packaging for specific recommendations.
Benefits of Using a Microwave Pasta Cooker
| Benefit | |
| --- | --- |
| Saves Time | Reduces cooking time by up to 25% compared to traditional stovetop methods. |
| Energy Efficient | Uses up to 25% less energy than boiling pasta on a stovetop. |
| Easy to Clean | Only the microwave pasta cooker needs cleaning, the need for large pots and colanders is eliminated. |
| Consistent Cooking | Even heat distribution in the microwave ensures uniformly cooked pasta. |
| Safety | Reduces risks of burns or spills compared to handling pot on the stove. |
| Space Efficient | Perfect for small kitchens, RVs, or dorm rooms where stove space might be limited. |
Pasta Recipes
We all have our favorite pasta sauce recipe but here are a couple of easy pasta dishes you might like to try for a change!
Butter Noodles
Butter noodles are a simple yet delicious pasta dish that you can make using a pasta cooker. Start by cooking your favorite type of pasta in the microwave according to the manufacturer's instructions. Penne or macaroni works well for this recipe.
Once the pasta is cooked, drain it, and add it back to the cooker. Cut a few tablespoons of butter into small pieces and toss them with the pasta. The heat from the pasta will melt the butter and coat the noodles evenly.
Add salt, pepper, and grated Parmesan cheese to taste. Give everything a good stir to completely cover the pasta. Enjoy!
Pesto Pasta Noodles
A pesto pasta dish is so easy and flavorful I use this all the time. Any dish with freshly grated Parmesan is a winner in my household.
Follow the steps mentioned above to cook your preferred pasta, penne, macaroni, or any other type you fancy, in the microwave.
In a separate bowl, mix store-bought or homemade pesto sauce with a little bit of olive oil to thin it out. This will help coat the pasta evenly with the flavorful sauce.
When your pasta is cooked and drained, return to the cooker, and pour the pesto sauce mixture over it. Toss thoroughly and all the noodles will be coated with the sauce.
Serve your pesto pasta dish with some grated Parmesan cheese or a sprinkle of red pepper flakes for a spicy kick.
Reheating and Serving Pasta
Reheating Guidelines
When it's time to reheat your pasta, follow these simple steps for a delicious meal. Place the pasta in a microwave-safe bowl large enough to hold the pasta and add a small amount of liquid, like water, broth, or sauce, to help with even reheating.
Cover the bowl loosely to allow steam to escape. Set the microwave to high and heat for 1 minute to 90 second intervals, stirring between each interval, until the pasta is hot and ready to serve. It should take no more than 3 minutes to heat the pasta if it takes longer add a little boiling water to keep moisture in the pasta.
Serving Suggestions
For a delicious meal, consider these ideas for your reheated pasta:
Servings of pasta: As a general guideline, one serving of pasta is about 2 ounces (56 grams) of dry pasta per person. Once cooked, this will yield about 1 to 1.5 cups of pasta per person, depending on the pasta's shape and size.
Serving of spaghetti: If you're reheating spaghetti, gently twirl the pasta with a fork to create a neat nest on the plate. This presentation will make it easier to eat and enjoy.
Sauce to serve: Pair your pasta with a complementary sauce. Some popular options include marinara, Alfredo, pesto, or a simple garlic and olive oil dressing. Make sure to heat the sauce separately before pouring it over the reheated pasta for the best results.
Why not get creative and add your favorite vegetables, proteins, or cheeses to make your pasta dish uniquely yours?
Pasta in a Microwave Troubleshooting
Achieving Al Dente
Cooking pasta in a pasta cooker can be convenient, but sometimes it's challenging to get that perfect al dente texture. To achieve al dente pasta, it's essential to use the correct amount of water and cook for the recommended time.
Also, be sure to stir your pasta midway through the cooking process for even heat distribution. If your pasta is still not al dente after the suggested cooking time, continue cooking in 30-second increments until you reach the desired texture.
Preventing Soggy Pasta
Nobody wants to eat soggy pasta! To avoid overcooking and ending up with mushy noodles, make sure to closely follow the cooking instructions specific to your microwave pasta cooker.
Adjust cooking times and power settings based on your microwave's wattage. It's always a good idea to check the pasta a minute or two before it should be done to make sure it's not overcooked.
Uniform Doneness
To get even doneness throughout your pasta, take some extra care in arranging the pasta inside the cooker. Spread out the pasta as evenly as possible, and avoid clumping or overlapping.
This will help every piece of pasta be cooked evenly. Remember to stir the pasta midway through the cooking process for more uniform results.
Avoiding Clumpy Pasta
Pasta that sticks together can be a disappointment. To avoid clumpy noodles, when you add the pasta stir the pasta immediately. It helps separate the noodles and prevent them from sticking together.
During the cooking process, give the pasta a quick stir once or twice to ensure they stay separated. A tiny drizzle of oil can help prevent pasta from sticking together. Just be cautious not to add too much fat, as it can affect the sauce's adherence to the pasta.
Wrapping Up: How to Cook Pasta in a Microwave Pasta Cooker
Still, cooking pasta on the hob? A microwave pasta cooker gives us a way to cook pasta that is quick and easy so we can make delicious dishes.
Its design, microwave-based cooking, and ease of use make it a time-saving kitchen essential. Embrace the microwave pasta cooker for quick, flavorful pasta anytime.
One-Pot Cooking Rocks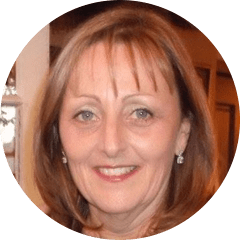 Michelle – Author
Hi, I'm Michelle the founder, owner, author, and editor of OvenSpot. My passion for one-pot cooking commenced when I was working to prepare cafeteria lunches for school students. I am now on a mission to assist you in choosing the cooking pot or appliance you will use every day. As well as in-depth information to assist you in using and caring for your cookware and appliances.
Questions? Reach out to Michelle at [email protected]