T-fal CY505E 12-in-1 Programmable Electric Multi-Functional Pressure Cooker
The T-Fal CY505E 12-in-1 Programmable Electric Multi-Functional Pressure Cooker is a cooking appliance well worth a look. Just the brand name T-Fal for me is iconic it is a name that offers quality products for everyday use – every time.
Disclaimer: As an Amazon Associate I earn from qualifying purchases on my website. If you make a purchase through links from this website, I may get a small share of the sale from Amazon and other similar affiliate programs.
T-Fal 12-In-1 Programmable Pressure Cooker
The T-Fal review will be detailed as we check out the many features of this multi-cooker, review the cooker, and find out what others are saying about this multi-cooker then finally my verdict.
If you already know that you wish to purchase the T-Fal 12-in-1 Programmable Multi-Functional Pressure Cooker. SEE MORE at Amazon.
Let's get started!
Features of this T-Fal Multi-Cooker
SEE LATEST PRICE – T-fal Pressure Cooker
12 automatic functions: rice, oatmeal, reheat, soup, baking, steam, sauté, brown, pressure cook, DIY chef, and keep warm
Programmable timer (5 minutes to 12 hours)
24-hour delay start; detachable cord for safety
1100 watts of power
1.8mm-thick, four-layer ceramic cooking pot
Secure-locking lid
Dishwasher safe
Steam tray
Measuring cup
Spatula
Trivet
Detachable cord
1100 Watts of power
Cooker Dimensions 12.6 inches x 12.6 inches x 14.7 inches
Weighs just 12.76 pounds
About – T-Fal 12-In-1 Programmable Pressure Cooker
This multi-functional pressure cooker comes with 25 programs for you to start cooking immediately. You can cook the programmed dishes and any of your own favorites in just minutes.
The pressure cooker is surrounded by a stainless steel housing that is fingerprint-resistant, so it is very easy to wipe clean. It has a black lid and black features with a large control panel.
The Control Intuitive Panel is where you will be able to operate your 12 automatic functions, as well as the 25 programmable dishes, with the touch of a button.
These include rice, oatmeal, baby food, pressure cooking, baking, reheating, stew, soup, steaming, simmering, browning, slow cook, and DIY chef.
With the delay in the start option, you can delay your start for up to 24 hours. The keep-warm option will cut in when the programmed cooking time is complete and keep the dish warm until you are ready to serve.
DIY Chef – What a Great Name!!!
With this option, you can prepare your own dishes and then choose the correct cook temperature you require anywhere from 105 degrees to 320 degrees Fahrenheit.
The bonus of being able to detach the power cord makes it really easy to serve straight from the pot at the dinner table. Also, it is great to be able to clean the cooker without the power cord attached. Let's not forget the ease of storage.
The accessories that come with this cooker are the steam tray, measuring cup, spatula, and trivet which can all be placed in the dishwasher for easy cleaning.
This pressure cooker really is safe and easy to use. There is a hermetically sealed locking lid to be used while you are pressure cooking. Versatile lid because with some of the programs you can actually leave the lid open while cooking.
What This T-Fal Pressure Cooker – Cannot Do!
Unfortunately, this programmable multi-functional cooker cannot make yogurt, so if this was one of your requirements you will have to look elsewhere.
If you do want a multi-functional cooker that makes yogurt. Check out my full review of a very similar product the Cosori 6 QT Premium 8-in1 Programmable Multi-Cooker!
What Others Say About This T-Fal Pressure Cooker
The Good and Not So Good
Some 74% of 5-star comments and 6% of 1-star comments here are just a few of the comments:- so far I love it, I think this is the best pressure cooker I have ever bought, not the best for cooking rice, top product, five stars, falls short and lastly fast cooking with super flavor in every bite.
T-Fal Pressure Cooker Parts
Parts are available for this cooker – check them out at the T-Fal website for further information.
T-Fal Electric Pressure Cooker Instructions
Get your downloadable copy of the instructions/manual for this T-Fal pressure cooker from the company's website.
Where Can You Buy This T-Fal Pressure Cooker
Amazon is where you can purchase this pressure cooker. Check out more information, the price, and further reviews of the T-Fal CY505E 12-in-1 Programmable Electric Multi-Functional Pressure Cooker today…
Recommended Reading
If you want some more information on this multi-cooker or maybe other brands of multicookers. Why not check out my article that goes into a lot of detail about the best multi-purpose cookers?
To Finish – T-Fal Multi-Functional Pressure Cooker
You can have homemade meals that are healthy and prepared in the shortest amount of time and you do not have to spend hours in the kitchen.
To make the most of your multi-cooker you should really consider using it to its full capacity. These would include preparing breakfasts, lunches, dinners, and desserts.
With all the above said I believe if you invest in the T-Fal CY505E 12-in-1 Programmable Electric Multi-Functional Pressure Cooker and really use it – you will not regret your decision.
One-Pot Cooking Rocks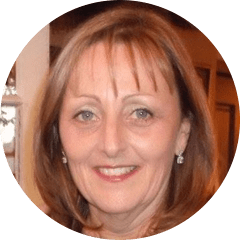 Michelle – Author
Hi, I'm Michelle the founder, owner, author, and editor of OvenSpot. My passion for one-pot cooking commenced when I was working to prepare cafeteria lunches for school students. I am now on a mission to assist you in choosing the cooking pot or appliance you will use every day. As well as in-depth information to assist you in using and caring for your cookware and appliances.
Questions? Reach out to Michelle at [email protected]