How Slow Cookers Work: Slow Cooker Guide
Many amateur and pro chefs see slow cookers as a must-have appliance in the kitchen. They offer a great way to cook delicious meals and aren't too difficult to use. Knowing how slow cookers work makes meal preparation easy.
Slow cookers create heat towards their base, and this gets transferred up the sides. The food inside gets heated and cooked over a slow period. You can choose the most appropriate temperature and let your food cook for hours until it's soft and well-prepared.
You can adapt many recipes to work just as well in a slow cooker. If you enjoy using slow cookers and always want to know how they work, stay tuned. We'll dive into what makes a slow cooker work the way it does and why it's so efficient.
Disclaimer: I earn from qualifying purchases on my website as an Amazon Associate. If you purchase through links from this website, I may get a small share of the sale from Amazon and other similar affiliate programs.
What Is the Purpose of a Slow Cooker?
Slow cookers make our cooking methods easier and less hurried and stressful. You can leave your cooking unattended with a slow cooker for long periods, and the food won't burn to a crisp.
Before we can truly understand how slow cookers work, we need to know their components.
Slow Cooker Components
All slow cookers have the same basic design. They consist of three main parts which are the base, the crock, and the lid.
The base is where the heating element is attached to a liner, offering a temperature control panel or knob, feet, and handles.
The liner is a metal insert melded onto the inside of the slow cooker base, so the electrical parts between the base and liner cannot be accessed. It is here that you will find heater bands if you are curious about what's inside your slow cooker. 
The bands conduct heat around your slow cooker's bottom, which then gets transferred to the cooking vessel and rises against the sides. A small gap between the base and liner allows sufficient airflow to prevent overheating.
The cooking vessel is where you place the food you want to cook. Usually, it is made of heavy stoneware that can retain the built-up heat. Your slow cooker may or may not have clips that hold the lid firmly in place for safety purposes.
Whether or not it is clipped in place, the lid or cover is essential. Without it, your slow cooker won't be able to reach the cooking temperatures you need. Some lids also have probe holes to allow steam to escape.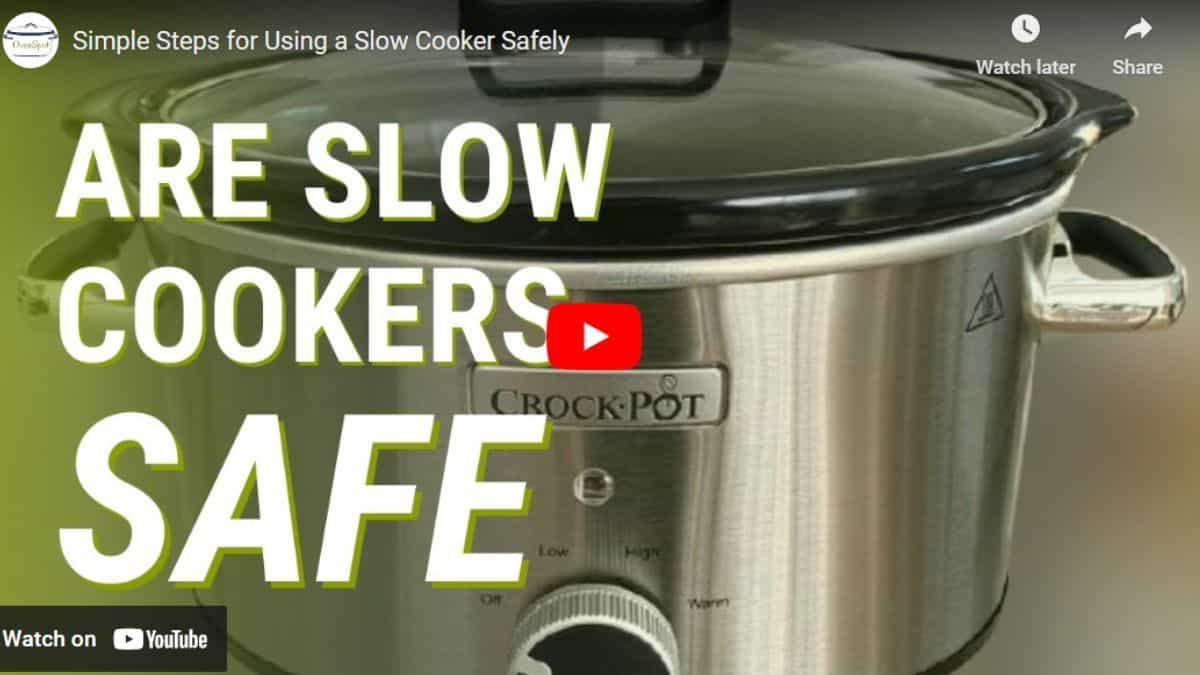 How Slow Cookers Work
Now, we can get to the point and discuss how slow cookers do the magic they do.
The slow cooker creates heat that is focused on the base of the pot. This heat doesn't stay there or get lost – it goes up the vessel's sides (where your food is, remember?). As the heat makes its way up the sides, it will start to cook the food. 
You control how fast or slow the food gets cooked by adjusting the temperature.
When you choose a low temperature, your slow cooker only creates that heat. As a result, the food gets exposed to less heat and takes longer to cook. With higher temperatures selected, the slow cooker gets hotter, and the food cooks faster.
Related topic What are Slow Cookers, and how can they benefit you?
It is as simple as that – low heat makes the cooking process slower. This method lets the food simmer for longer, soaking up more flavor. Cooking meat in a slow cooker also helps you make your meat a lot softer and less chewy. 
Of course, this can depend on the meat type and recipe, so don't always expect fall-off-the-bone meat.
Slow Cooker Uses
Slow cookers are incredibly versatile and can be used for various dishes. Here are some uses for a slow cooker:
Slow Cooking Meats: Slow cookers are most often used for cooking tough cuts of meat. The slow, steady heat helps break down the tough connective tissue, resulting in tender, flavorful meat. It is ideal for pot roast, pulled pork, or chicken thighs.
Soups and Stews: Slow cookers excel at soups, stews, and chilis. You can simply add all the ingredients in the morning, set it to cook, and come home to a hot, ready-to-eat meal.
Casseroles and Bakes: You can use a slow cooker to prepare a variety of casseroles and bakes. For example, a slow cooker can prepare dishes like lasagna, macaroni and cheese, or even breakfast casseroles.
Desserts: Believe it or not, slow cookers can even be used to prepare desserts! Recipes like bread pudding, cobblers, or even cakes can be made in a slow cooker.
Hot Drinks: A slow cooker can make large quantities of hot beverages, like mulled wine or hot chocolate, which is particularly useful for parties.
Cooking Grains: You can also use a slow cooker to prepare grains like oatmeal, quinoa, or rice. This can be especially handy for preparing breakfast overnight.
Making Yogurt or Cheese: Some people use slow cookers to make homemade yogurt or cheese. The controlled, low heat is perfect for these types of recipes.
Preserves and Sauces: Slow cookers are great for making homemade sauces, jams, and preserves. The low, slow heat allows for flavors to develop without the risk of burning fully.
Remember, always important to follow recipe instructions to ensure food cooks at the correct temperature for safety.
Can I Convert Normal Recipes to Work in a Slow Cooker?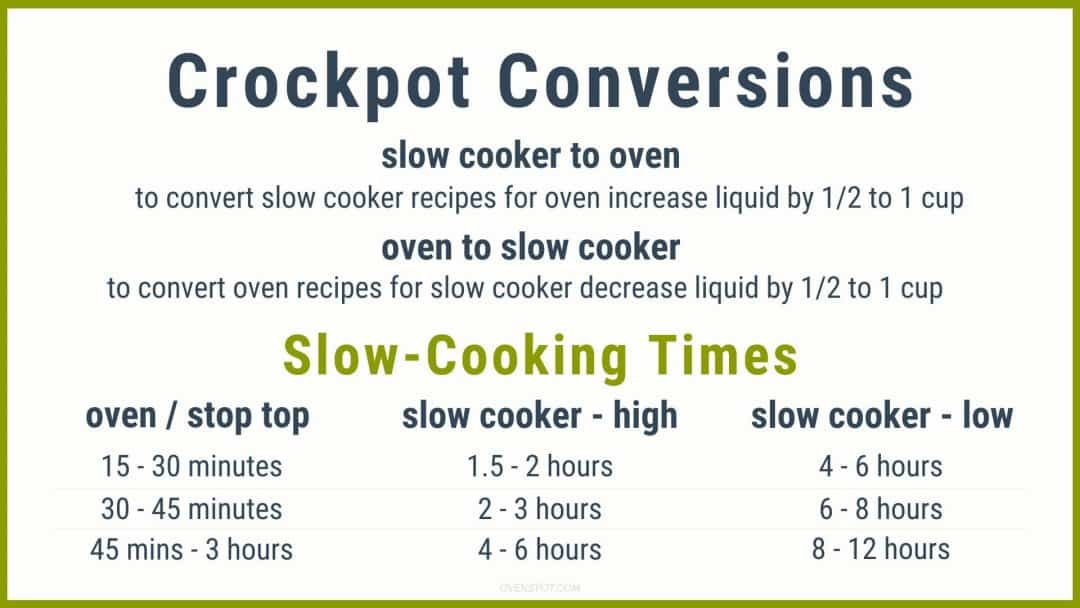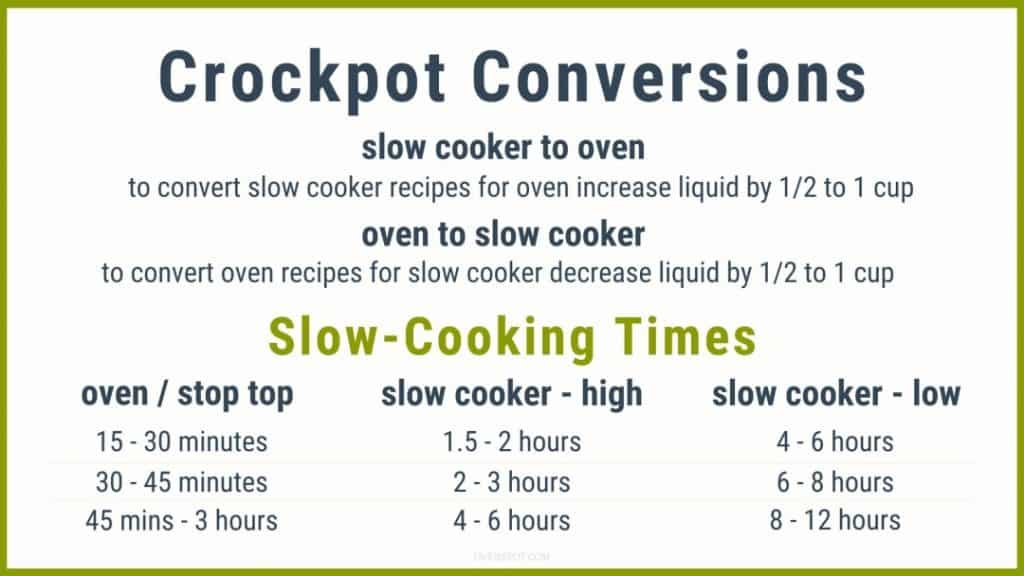 Although it can be tempting to convert all your recipes to work in a slow cooker, it's not advisable. If a recipe calls for high cooking temperatures, such as what is needed when frying food in oil, you can't use a slow cooker.
A recipe that requires you to use the oven to dry food will also not work well with a slow cooker. On that note, any recipe that asks you for low and slow cooking will usually work well in a slow cooker.
Take note, though, that you can't cook all recipes at the same temperatures and for the same amounts of time. Dips and sauces, for example, need to be cooked in the slow cooker at a high setting for one or two hours.
You should cook large, tough cuts of meat and roast them for six to seven hours at a low setting.
For the most part, slow cooker-friendly recipes require using them in a medium setting. Soups and stews are prime examples – you should not cook these dishes too slowly or fast.
Learn about slow cooker times and get your free conversion download in the article Slow Cooker Conversion Times.
Golden Rules: Learn How to Use a Slow Cooker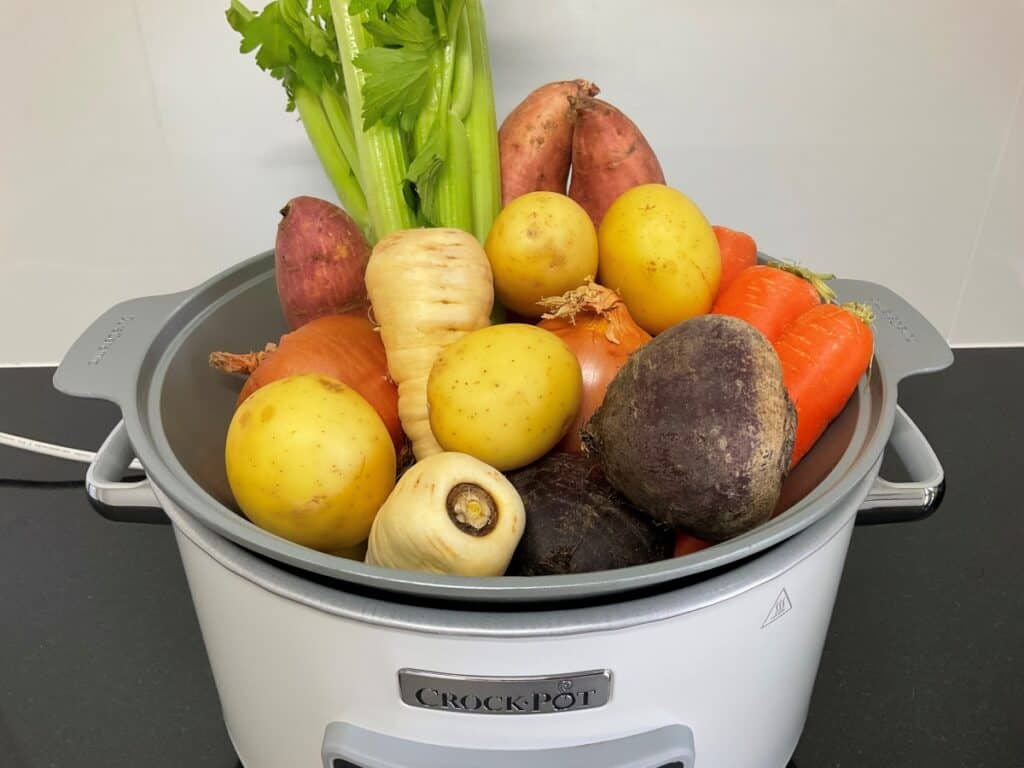 Use fresh vegetables for the best results. If you use frozen or canned vegetables, you will have overcooked meals because they take less time to cook. 
Carrots, onions, garlic, and potatoes must be washed and cut into uniform pieces. Place them at the bottom of your pot when cooking.
Liquids can't evaporate in a slow cooker, so use half the liquid your recipe needs unless you cook beans, rice, or pasta.
If you cook pasta and other tender food such as peas, asparagus, or squash, add it to your slow cooker in the last 50 to 60 minutes. Doing this will avoid overcooking your food, and you won't have to suffer the heartache of mushy meals.
When cooking with ground beef, ensure it is browned and drained before adding it to the slow cooker. Make sure that you remove all and any grease.
If you plan to add dairy products such as sour cream, milk, or cheese, only do so toward the end of cooking. The recipe will likely not turn out as planned if you don't.
You must add fish, scallops, shrimp, and other seafood during the last 15 to 30 minutes of cooking. That way, the food will have the tasty consistency you want.
A related read that deep dives into how easy it is to use a Proctor Silex low cooker
Is Your Slow Cooker Energy-Efficient?
People appreciate slow cookers for more than just the mouth-watering meals they can deliver. These pots are also an excellent way to save time and electricity.
You save time because you can do other tasks or meal preparations while leaving your food to cook. As for electricity, well, a slow cooker is a star in this department.
Although it depends on your slow cooker's size, you can expect that it uses between 50 and 300 watts on average. Even if you leave it on for a long time, that is not a lot of power.
An electric oven can draw between 2,000 and 5,000 watts, with an average electric stove wattage standing somewhere close to 3,000 watts.
The reason for this difference? Slow cookers retain heat and don't require as much to cook the food inside. As such, they don't need as much energy to finish the job. 
Learn the financial benefits of using a slow cooker: Slow Cookers: Energy Efficient or Not?
Slow Cooker Safety and Slow Cooker Food Safety
Slow cooker safety guidelines are a number of practices designed to ensure that your food is cooked properly and safely and that your slow cooker is used to prevent damage or potential hazards. Here are some key points to consider:
Proper Food Handling: Always defrost meat or poultry before putting it in a slow cooker. Avoid overfilling the slow cooker, as this can lead to uneven cooking. Generally, a slow cooker should be no more than two-thirds full.
Temperature and Cooking Time: Slow cookers cook food at a low temperature, usually between 170 and 280 degrees Fahrenheit. It's important to cook food for the right amount of time, as undercooked food can be unsafe to eat. Recipes will usually provide a range of cooking times.
Heat Settings: Most slow cookers have at least low and high settings. Both will cook your food to a safe temperature, but the high setting will do it more quickly. If you're going to be away from home, using the low setting can be a good option.
Cleaning and Maintenance: Ensure the slow cooker is clean before each use. After use, clean the slow cooker thoroughly, including the lid.
Electrical Safety: Never leave a slow cooker unattended for an extended period. Don't place it near flammable items like curtains or kitchen towels. Always unplug it when it's not in use.
Handling Leftovers: Don't leave cooked food to cool down in the slow cooker. Instead, remove it and store it in shallow containers in the refrigerator.
Remember, safety should always be your top priority when cooking, including using appliances like slow cookers. Learn more about slow cooker safety in this OvenSpot article.
Reheating Food
Reheating slow cooker recipes in a slow cooker is not recommended because slow cookers heat food at a very slow rate. This means that food may remain in the "danger zone" temperature range (between 40°F and 140°F or 4°C and 60°C) for too long before it gets hot enough to kill harmful bacteria. In this temperature range, bacteria can multiply rapidly, potentially leading to foodborne illness.
The Food Safety and Inspection Service (FSIS) of the U.S. Department of Agriculture recommends reheating cooked food on the stove, in the microwave, or in a conventional oven until it reaches an internal temperature of at least 165°F or 74°C. After reheating, the hot food can be placed in a preheated slow cooker to keep it hot for serving at a temperature of 140°F or 60°C or above.
For safety, always reheat leftovers until they're steaming hot throughout, and never reheat more than once. It's better to divide leftovers into portions and reheat only what you need.
What is the Difference Between a Slow Cooker and a Crock Pot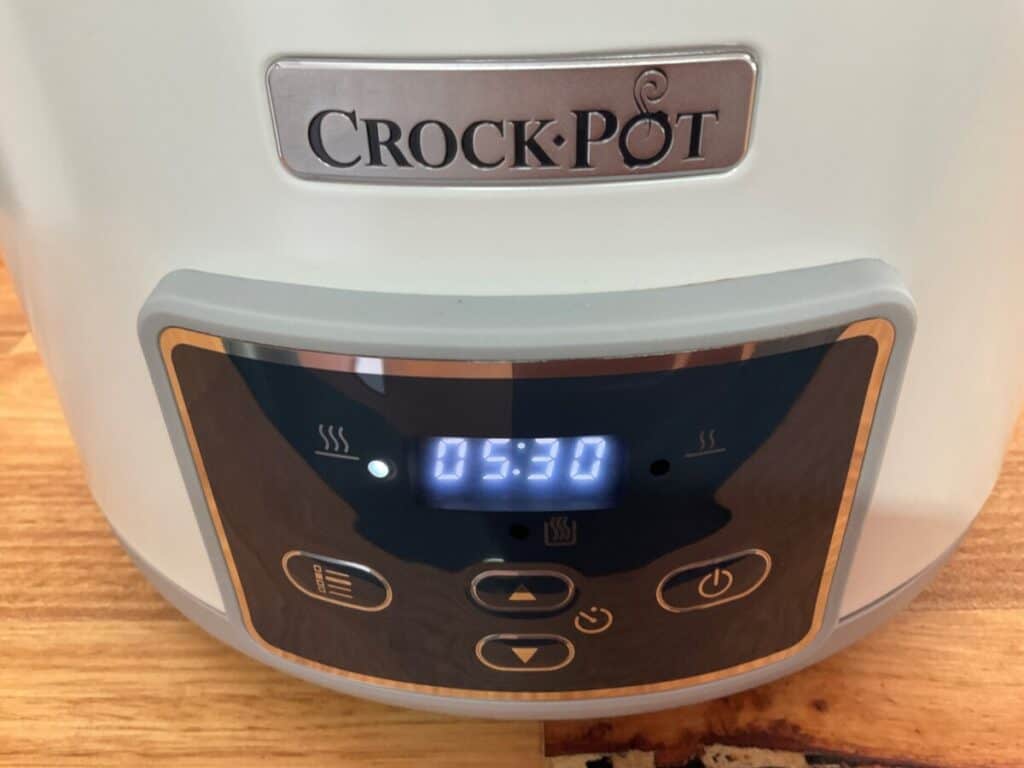 "Crock-Pot" is a brand name that's often used generically to describe all slow cookers, much like how "Kleenex" is often used to refer to any brand of tissue. However, there can be some differences between what people call a "Crock-Pot" and other slow cookers, largely due to specific design elements.
Here are some distinctions:
Crock-Pot: The Crock-Pot brand popularized the slow cooker concept in the 1970s. Traditionally, a Crock-Pot has a stoneware pot that is surrounded by a heating element, whereas the heating element in a generic slow cooker is often located at the bottom. Crock-Pots usually have two heat settings: low and high.
Slow Cooker: This is the generic term for all such devices, including Crock-Pots. Some slow cookers may have more advanced features, such as programmable timers, a wider range of heat settings, or the ability to sear food directly in the pot. The design may vary, with some slow cookers having a metal pot instead of a ceramic one, and the heating element may be located at the bottom only or may surround the pot.
Overall, while there can be some differences between different brands and models of slow cookers, the terms "Crock-Pot" and "slow cooker" are often used interchangeably in a common language. Both devices function on the same basic principle: they use low, steady heat transfer over a long period of time to cook food. They also have a warm setting to keep your slow cooker meal warm until you are ready to eat.
Final Thoughts: How Slow Cookers Work
Whether you want to save energy with an electric appliance or make melt-in-your-mouth delicious recipes, a slow cooker is a good investment.
Now that you know how slow cookers work, you can research recipes and surprise your loved ones with food bound to improve their day!
A great read about how slow cooker kitchen appliances can benefit your health is the OvenSpot article: are slow cookers healthy?
One-Pot Cooking Rocks
Sources: Hamilton Beach & Direct Energy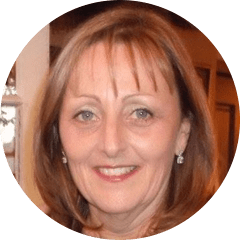 Michelle
Hi, I'm Michelle, the founder, owner, author, and editor of OvenSpot. My passion for one-pot cooking commenced when I was working to prepare cafeteria lunches for school students. I am now on a mission to assist you in choosing the cooking pot or appliance you will use daily. As well as in-depth information to assist you in using and caring for your cookware and appliances.
Questions? Reach out to Michelle at [email protected]