Difference Between Pressure Cookers and Autoclaves
While pressure cookers and autoclaves operate similarly, you should understand the differences. Each one serves a primary role. Let's have a look at the difference between a pressure cooker and an autoclave?
The key difference between an autoclave and a pressure cooker comes from how the autoclave specializes in sterilization. You can't use an autoclave to cook food. While a pressure cooker mainly cooks food, you can still use it for sterilization.
If you'd like to learn more about the differences and similarities between the autoclave and the pressure cooker, keep reading because we will explore the subject in depth.
Disclaimer: I earn from qualifying purchases on my website as an Amazon Associate. If you purchase through links from this website, I may get a small share of the sale from Amazon and other similar affiliate programs.
Autoclaves: What You Need to Know
You would buy an autoclave to specialize in sterilization. Autoclaves sterilize better than pressure cookers, and they use the autoclave in sensitive environments to sterilize dental, medical, and lab equipment since the extra pressure can kill spores, germs, and bacteria resistant to strong detergents and boiling water.
Autoclaves usually sterilize for between 15 to 30 minutes, which depends on how much you want to sterilize. When comes to the different types of autoclaves, include:
Pressure cooker (a type of autoclave)
Common laboratory autoclave
Horizontal autoclave
Large automatic hospital autoclave
Vertical autoclave
Some of the things that people sterilize with autoclaves include mushroom substrates, glassware, plastic tubes, surgical instruments, biohazardous waste, and plastic tubes and pipette tips.
Warning: Never autoclave liquids in a sealed plastic container because the superheated liquid may explode upon opening. Whenever removing waste from an autoclave always wear protective gloves.
Pressure Cooker: What You Need to Know
Manufacturers built pressure cookers with the primary purpose of cooking and canning foods. You can't cook food in an autoclave. Pressure cookers can perform sterilization (microbial information) to some level with less serious things like if you wanted to sterilize mushroom substrates for cultivation. However, you wouldn't want to use this in a medical setting where people's lives depend on the sterilization of medical instruments.
A pressure cooker will use wet steam and pressure to sterilize, whereas an autoclave uses dry steam. They sometimes use pressure cookers to sterilize jars, which takes about 10 minutes. Sterilization for most other things takes between 20 to 30 minutes.
Pressure cookers can kill off most bacteria, such as salmonella and E.coli, but some bacteria act resistant to sterilization in a pressure cooker. For those cases, an autoclave will serve you better where you need thoroughness.
Beware of This Myth: Some people believe that pressure cookers sterilize foods so you don't have to refrigerate them if you eat them the next day. Keep in mind, that while you can sterilize food in the pressure cooker, it takes 15 PSI for between 15 to 30 minutes to sterilize the food. Electric models may require extra time.
Can a Pressure Cooker be Used as an Autoclave?
Pressure cookers can be used as autoclaves as heat and pressure are the functions of both appliances. Sterilizing in a pressure cooker leaves your items quite wet after the pressure cycle is complete this is due to the difference in the steam produced pressure cooker steam is wet while autoclave steam is dry.
Before we deep dive into the features and differences, this quick reference comparison chart shows you how they compare.
| Pressure Cooker | Autoclave |
| --- | --- |
| A stovetop pot or electric appliance (Instant Pot) that produces steam from the water in the bottom of the pot | A larger pot or electric appliance that goes a step further by increasing the temperature of the steam is perfect for medical equipment |
| For cooking food quickly using heat, steam, and pressure | For sterilizing quickly using higher heat, steam, and pressure |
| Best size for the average home kitchen for cooking and sterilizing quickly | Large range of sizes and are generally used in businesses to sterilize quickly. Hospitals, medical practices, salons, and schools to name a few |
| Affordable | Expensive |
Pressure Cooker and Autoclave Comparison Table
Price: Pressure Cooker vs Autoclave
Pressure cookers will cost you anywhere from $50 to $350. You can buy many decent pressure cookers in the $60 to $100 range. In contrast, an autoclave will average $200 on the lower end. However, they can cost up to $4,000, depending on the autoclave. The cost of ownership for an autoclave will be significantly higher than a regular pressure cooker.
Over time, some people have paid over $100,000 for water usage alone with a larger autoclave. You can minimize the cost through water and energy-saving features, but you can still expect it to cost money.
In contrast, a pressure cooker's cost of ownership save 90 percent of energy in comparison to regular cooking. You won't come even close to the same cost of ownership because pressure cookers don't use in the same way.
If you decided to buy an autoclave, buy one with non-proprietary parts. This lowers your cost of parts when it breaks down, and it ensures that you can find the parts fast.
Pressure Cooker vs Autoclave: Differences in the Steam
You might look at the difference between the pressure cooker and the autoclave as a difference in design too. Pressure cookers, in comparison, will use a large saucepan that cooks food quickly. The boiling water builds steam and pressure in the cooker.
Most people will tell you how an autoclave doesn't differ much from a pressure cooker except in size. That could be one of the reasons that they even classify a pressure cooker as an autoclave. Autoclaves will increase the temperatures of the steam from the chamber above with boiling water.
If you plan to use an autoclave for food, make sure that you buy the right type. You can use autoclaves for sterilization and preserving food, but make sure to buy a food autoclave if you go this route.
Many people won't have the use for an autoclave, however, whereas they can make more use of a pressure cooker. Autoclaves pose a greater threat because of their larger size. You basically have a larger pressure cooker that could explode.
Sterilizing in a Pressure Cooker
For most people, a pressure cooker will do the job of sterilizing without the high cost. That makes it worth knowing how to sterilize. Let's have a look at how to sterilize jars and bottles. The things that you might sterilize in a pressure cooker include:
A glass containing Borosilicate (Pyrex & Mason Jars)
Baby bottles
Metal utensils
Jam jars
Stainless steel
You can sterilize household glass, kitchen plastics, and silicone in a pressure cooker.
Important to Note: Don't sterilize medical or laboratory instruments in the pressure cooker because it won't do as thorough of a job as an autoclave. You see this advice given online, but we wouldn't advise it. That requires a professional instrument like an autoclave. Boston University's Autoclave Safety Guidelines
To begin sterilizing, you will add water to the bottom of your pressure cooker. How much you add depends on the size of the cooker. For a 3-quart pot, you would want to use 1 cup of water. Use 2 cups for a 6-quart pot. For an 8-quart pot, use 3 cups. In general, you should see 1 to 2 inches of water at the bottom.
Once you have put it in the water, add the steam rack. The steam rack will hold up the jars away from the direct heat source. Use canning jars made for the pressure cooker to reduce the risk of shattering in the cooker. If the jars touch the base, it could even cause an error so that the pressure cooker won't start. Place the jars upside down on top of the steam rack.
From here, we advise you to consult your instruction manual because each pressure cooker will have nuances in how to use it correctly.
Sterilizing anything will require your pressure cooker to remain at 15 PSI for between 15 to 30 minutes. Before you start the countdown, you need to reach 15 PSI with the pressure cooker. You will want to go to the full 30 minutes for denser objects that you want to sterilize.
Let's say that you have 15 percent or more salt in the pressure cooker. You will want to cook it for five to 10 minutes longer. Once you reach the countdown, let the pressure release slowly in the cooker before you open it.
How are the Pressure Cooker and Autoclave Similar
Up to this point, we have looked at how the pressure cooker and the autoclave differ from each other. Let's have a look at their similarities in sterilizing things. First, both of them use steam, but the autoclave uses steam with a higher temperature. They have many similarities when it comes to function, and they both use pressure and steam to sterilize.
The key difference comes from how they serve different markets. They built the pressure cooker more for home use, while they intended the autoclave for commercial use. Pressure cookers usually average at around 15 PSI at the most, and they don't build pressure too much beyond that point.
Autoclaves are similar in that they also use 15 PSI to sterilize in most cases, but you can get some that reach 25 PSI. You can use a pressure cooker as an autoclave up to a degree, but count it out for the more important jobs.
Releasing the Steam: Pressure Cooker vs Sterilizer
You have another key difference that we haven't mentioned yet with how pressure cookers work versus sterilizers. With a pressure cooker, the pressure releases slowly in the pot once you build it up until it returns down to zero PSI.
It would be dangerous for you to pull the lid off of a pressure cooker during the cooking process, and most modern ones won't allow it. They have made it virtually impossible as a way to prevent explosions.
An autoclave, on the other hand, differs in that after the pressure has finished, it will pull the steam and the condensation through the drain vent until it lowers its PSI.
Before using pressure cookers read about Why do Pressure Cookers Make Noise
How Should You Use a Pressure Cooker for Sterilization?
In understanding the differences between the pressure cooker and the autoclave, you will know when to use the pressure cooker and when to use the autoclave. We'd like to highlight that in most cases, the pressure cooker makes more sense for casual use.
You can even cook with it when not using it for sterilization. For that reason, a lot of people will do better with a pressure cooker, and it doesn't cost as much as an autoclave.
Consider anything with more casual use as a pressure cooker type of sterilizer. For example, do you like to cultivate mushrooms as a hobby? You'd do better using a pressure cooker for sterilization because you won't have serious needs.
Many researchers have shown that pressure cookers often sterilize to a similar level as autoclaves, but you'd still want the heavy-duty technology for more serious applications.
Some of the reasons to use a pressure cooker include:
Lower cost than an autoclave
Doubles as a food cooker when not sterilizing
Good for hobbyists who need to sterilize
Kills most of the bacteria but may not kill them all
How Should You Use an Autoclave for Sterilization?
Autoclaves make more sense when you need to sterilize medical equipment or dental instruments because you have lives at stake. You don't want to risk not killing all of the bacteria.
Autoclaves do a more thorough job, which has made them the more popular choice for commercial and industrial purposes. Also, the larger size of an autoclave makes it easier to sterilize more things.
Many industries use autoclaves, including tattoo parlors and piercing studios, but you don't see them used for casual purposes much. Most people can't justify the higher costs to make it specialized like this.
An autoclave makes more sense to use for cases like:
Commercial and industrial purposes
Need to thoroughly disinfect
Good for when you need to sterilize a large amount
What Cannot be Sterilized in an Autoclave?
You cannot place any items in an autoclave that may consist or be covered in these items; chemicals with any solvents in paint or paint remover. Also, chemicals contain carcinogens or corrosive agents.
For a quick reference check out the autoclave compatible and incompatible materials list below. For a complete guide to autoclave use, this article from Princeton is priceless for autoclave users.
AUTOCLAVE-COMPATIBLE MATERIALS
AUTOCLAVE-INCOMPATIBLE MATERIALS
Tissue Culture Flasks
Acids, bases, and organic solvent
Surgical Instruments
Chlorides, sulfates
Glassware (Borosilicate)
Glassware (household)
Pipette tips
Chlorine, hypochlorite, bleach
Media Solutions
Non-stainless steel
Animal food and bedding
Polystyrene(PS)
Waste
Polyethylene(PE)
Polypropylene
(Secondary containers)
Low density (LDPE)
Stainless steel
High-density polyethylene(HDPE)
Gloves
Polyurethane
Seawater
Autoclave Compatible & Incompatible Materials Table
Heat-Up Time: Pressure Cooker vs Autoclave
It takes between five to 30 minutes to heat up a pressure cooker. Depending on the autoclave, dry heat sterilization will take anywhere from two to four hours. As you can imagine, your energy bill will shoot through the roof with an autoclave.
It depends on the one you use, but you may want to find one that offers energy-saving features because this will cut down on the total cost of ownership. With an autoclave, you always have to keep the total cost of ownership in mind. You don't have to worry as much about it with the pressure cooker because it even takes 80 percent less energy than other cooking methods.
Wrapping Up: The Difference Between Pressure Cookers and Autoclaves
To sum it up, an autoclave acts like a large pressure cooker, but they use it more for industrial and commercial applications. That doesn't mean that you can't use them in the regular setting, but a lot of people who have used them reported not feeling satisfied.
Before you buy one, you want to make sure that you can make use of it. For most people, a pressure cooker will provide more than enough for your needs.
Want an alternative to using a pressure cooker this article answers the question of what you can use instead of a pressure cooker
One-Pot Cooking Rocks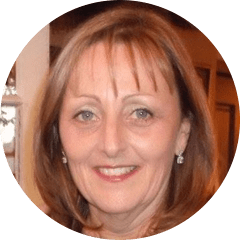 Michelle
Hi, I'm Michelle, the founder, owner, author, and editor of OvenSpot. My passion for one-pot cooking commenced when I was working to prepare cafeteria lunches for school students. I am now on a mission to assist you in choosing the cooking pot or appliance you will use daily. As well as in-depth information to assist you in using and caring for your cookware and appliances.
Questions? Reach out to Michelle at [email protected]