Rice Cookers: Can They Explode or Catch on Fire
Rice cookers are a staple in many kitchens. They offer a convenient and healthy way to prepare rice-based dishes. But can they explode or catch on fire?
Rarely, if a rice cooker did catch fire or explode it would be because the pressure-relieving device or release valve was faulty. Flammable objects were under or around an overheated or faulty cooker, including ingredients boiling over. Rice cookers are like any electrical device and should be "USED WITH CAUTION".
Let's find out how we all can use these handy cookers safely!
New to Rice Cookers?
If you are new to the idea of using a rice cooker you need to understand what a rice cooker is and how a rice cooker works.
Rice cookers are cooking appliances that use electricity to heat up a pot of water. When the rice is cooked, it will be kept warm in an insulated container until ready to eat.
The perfect rice dish is something that can be achieved with a lot of different cookers and the basic models cook rice and then switch off or go into the warm mode. These cookers have manual features and switch on their control panels to go into warm mode or off entirely after cooking for 15 minutes.
You can also find fancier versions with a range of settings for cooking different types of rice and other ingredients. These devices have digital displays that perform various functions, apart from preparing rice including programmable timers and temperature controls that are perfect for specific dishes like risotto as well as other ingredients aside from rice such as porridge!
How does a rice cooker work? There is an insert or bowl which sits inside the outer casing of the cooker and takes up most of the inside. This bowl holds all the water that will be boiled and used to cook rice or other ingredients, depending on what type of cooker you have.
An electric heating element is situated inside the bottom of the casing along with a thermostat that regulates cooking temperatures. The bowl with the water and rice sit on top of the element complete with a glass lid and the rice will be steamed.
When cooking is complete, some of the boiled water will be released out of an overflow valve that goes into a spout at the bottom for easy draining with no mess!
Rice cookers know when the cooking time is complete. This happens when the thermostat detects that the temperature has risen above 212 °Farenheit, it will then turn off the keep warm function.
Related read – How Do Rice Cookers Work?
Can a Rice Cooker Explode or Catch on Fire?
Rice cookers can be a little intimidating to use at first, but they are very safe. Rice cooks much more quickly when it is cooked using this technology and there are many safeguards that help make sure the cooker doesn't explode!
A) The pressure release valve prevents the build-up of steam, which can cause an explosion if it builds too much pressure.
B) A thermal fuse is designed to automatically shut off power to the heating element when there has been an excess buildup of heat and this could lead to overheating or dangerous conditions when in use.
C) Rice cookers also make use of a venting tube that releases any excess build-up steam through ventilation holes in the lid so as not to create unsafe cooking conditions that may lead to explosions or fires. There are many other safety features on your average rice cooker such as locking lids, cool handles, and buttons with alerts warning you when things like the power cord have been plugged in incorrectly.
D) In some instances, a rice cooker can explode or catch on fire if there is too much water and not enough rice in the pot when it's cooking. This can cause excess steam to build up pressure inside the unit which could lead to an explosion or fire.
You should always make sure that you follow proper instructions for your specific model of rice cooker so as to avoid these sorts of dangerous conditions.
What Can Cause a Rice Cooker To Explode or Catch on Fire?
The most common cause of explosions and fires related to electric rice cookers, or any electrical appliance is;
Defective Heating and Cooker Components
Electric rice cookers are typically equipped with a heating element, defective or poor-quality materials could lead to the creation of fire and explosion when an electric current passes through it. Other defective components include faulty release valves, faulty wiring, defective plugs, and faulty controls/switches.
A rice cooker with a defective switch or plug can cause the appliance to become live when switched on and put it at risk of catching fire from any nearby source of heat.
Wet Spillage
When there is a leak in the vaporizing chamber, this could also occur and lead to an electric rice cooker catching on fire. If water spills onto the heating element while cooking, you can have it ignite as well and cause your rice cooker to catch fire.
You need to prevent these hazards by ensuring that the rice cooker is not overloaded and always keeping an eye on your dish while cooking. If it starts to splatter or bubble up, lift the lid to release some steam. If it has become very wet and messy turn it off, let it cool, clean up, and start again. "Hey, rice is cheap!"
Care and Maintenance
Keeping electrical appliances clean of debris is extremely important. It stops overheating and possible combustion of dried particles. As well as allowing you to monitor that the parts of your rice cooker are in safe working order. So clean your rice cooker regularly to reduce the risk of any defects.
Incorrect Rice Cooker Use
Stay within the Licensed Capacity of your rice cooker when it comes to electric cookers, most will have an indicator light or sound that will go off when the rice is fully cooked. If you're not sure if it's done cooking, then keep checking.
It is also possible for explosions and fires to be caused by using too much water in relation to small amounts of rice, which can cause too high levels of moisture.
Don't overload the rice cooker it may seem like a good idea to make lots of food at once and have it all ready for the week, but if you overload your rice cooker it can cause a fire. Also adding boiling water is not advisable, because the water is hot and the appliance is not programmed to commence cooking with boiling water – your rice will not come out as you would expect.
WARNING: If you are ever in an uncontrollable situation involving fire, water, and electricity get your loved ones and leave the house IMMEDIATELY call emergency services once safely outside.
How To Use A Rice Cooker Safely?
While you can't control the unknown you can control what happens regarding safety, an inspection of the unit, cleaning, and using your appliance. Use these precautions to help keep your rice cooker safe and always read your manufacturer's rice cooker user manual before use…
Inspect your rice cooker for any signs of wear or damage. Check the power cord, and make sure to plug it into a surge protector with safety features like an automatic shutoff switch in case of overheating or fire.
Keep water away from the unit when cooking as this is one cause of fires and explosions that can happen due to electrical malfunctions. Be careful not to overfill the pot either – too much water doesn't help anything!
ALWAYS USE THE CORRECT RICE-TO-WATER RATIO FOR YOUR RICE COOKER…
Place the appliance on a stable surface so it won't be knocked off onto other surfaces if bumped around by pets or children while you're preparing food in another area of the kitchen, among other reasons why appliances will tip over easily.
Make sure there are no flammable materials or liquids under the rice cooker, such as wooden cutting boards, paper towels, or nearby curtains. Also, keep it away from other combustible materials such as gas stoves or open flames while in use and when not in use
Don't try to cook any other types of food with a rice cooker that is not meant for it this will void your warranty and cause potential problems down the road. For example, you wouldn't want to use a pressure cooker instead of a skillet for the perfect steak because they are completely different appliances!
Keep an eye on your rice cooker while it's cooking. If there is any water leaking from the overflow valve in a pot or leakages coming out of valves at the bottom of a rice cooker, then be sure to turn off your appliance immediately and also unplug it before anything gets worse!
Do not leave the rice cooker unattended when cooking for example make sure it is out of reach from children who may come into contact with it!
Clean-up spills rice cookers are known to bubble over if the incorrect rice to water ratio is used. Make sure that spills are cleaned up safely as much as possible during use and most definitely before using the cooker next time.
Using these easy precautions when cooking with an electric rice cooker will keep everyone safe from fire and explosions due to electrical malfunctions.
Related read – How to Use a Black and Decker Rice Cooker
Rice Cooker Care and Maintenance
Clean regularly to reduce the risk of defects – keeping up on maintenance will ensure that your rice cooker lasts for years and so does your safety.
The following are a few of the most important steps that you can take to care of your rice cooker and keep it running in top condition.
After using your rice cooker, be sure to wash all removable parts with hot soapy water. Some rice cooker parts may be dishwasher safe – check your user manual. (Don't have a user manual? Check out this instruction manual from Aroma Housewares – Alternatively, search online for the model of your cooker)
Be sure to inspect any removable components such as the inner pot or bowl after each use – this will help prevent food buildup on them which could cause odors and bacteria over time.
Check regularly for overheating components like faulty wiring and defective plugs, etc. It is also important to check all cords and wires underneath the casing as well as where they plug into an outlet for signs of wear or damage. If any parts seem questionable, replace them immediately!
Always store the cooker correctly, don't bend electrical cords, and avoid scratching the inside of your cooking pot. Damaged and scratched inserts will make food stick and burn.
Be aware that if you don't follow proper safety precautions when cooking or cleaning up, there is always a chance of an accident happening.
Is Rice Flammable?
In general, rice is not flammable but rice like other ingredients can burn or become flammable at high temperatures. Rice is boiled in water, steamed in a rice cooker, or sealed under pressure with the correct ratio of rice to water. So chances of rice igniting are slim provided cookware and appliances are used correctly.
In conclusion, following these simple tips will keep you and your family safe from any accidents that might happen while cooking with a rice cooker. Proper maintenance can prevent defects as well which is important for ensuring safety in the long run. Rice cookers are not just convenient but also vital to have around the kitchen if you are a rice lover, so be sure to use them safely!
One-Pot Cooking Rocks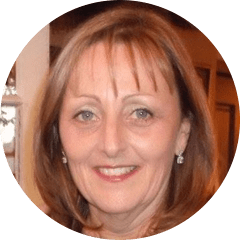 Michelle
Hi, I'm Michelle, the founder, owner, author, and editor of OvenSpot. My passion for one-pot cooking commenced when I was working to prepare cafeteria lunches for school students. I am now on a mission to assist you in choosing the cooking pot or appliance you will use daily. As well as in-depth information to assist you in using and caring for your cookware and appliances.
Questions? Reach out to Michelle at [email protected]