How Long Does Rice Take to Cook in Rice Cooker?
So I was cooking rice using my rice cooker the other day during the course of which I was suddenly surprised by how fast it took for it to get ready. Like most people, I'm used to the idea that rice generally takes a while for it to be prepared. With this impression proving not to be the case with rice cookers, it got me wondering about just how long do rice cookers take to cook rice.
One cup of white rice, on average, should take 26 minutes to prepare in a rice cooker. With regards to brown rice, this figure doubles to nearly 60 minutes. Rice cooking times of rice cookers are also determined by the model/brand of the rice cooker, amount of rice cooked and type of rice cooked.
In addition to the above information, you may also be interested in how the rice cooker models affect the cooking times? Whether or not oven temperatures play a regulatory role in cooking times is another point of interest you may want to inquire about?
Lastly, factors such as rice preparation, ingredients mixed in, the type of rice, the quantity of rice, and the amount of water added in a rice cooker also affect the rice cooking times of rice cookers.
Do Rice Cooker Models Affect the Cooking Times of Rice?
The model and/or manufactured make of your rice cooker will have an effect on the cooking times of your rice. Below, we have listed some of the differing rice cooker models and some information about how they operate.
Pot and Presto Pressure Cooker
The fastest rice cooker models come in what is called pressure or multi-cooker models. The more prominent rice cooker model among these includes the Pot and Presto Pressure Cooker.
This device can cook white rice in as little as 8 minutes and brown rice in a quick-cooking time of only 20 minutes. Such rice cookers are great for people who are constantly on the go especially in East Asian societies, where rice is a staple food.
Removable Interior Rice Cookers
These rice cookers come with a detachable interior. This allows for ease of cleaning and disposal that doesn't stain the rice cooker in any way. It affects rice cooker cooking times by allowing the user to be secured in the knowledge that they can cook their rice perfectly without fear of prematurely removing the rice cooked before it's ready.
This premature removal is a common mistake among cookers of rice who fear the cleaning responsibilities that are inevitable when cooking rice using conventional means (pots and ovens).
Non-stick Rice Cooker Models
Most of us will overcook our rice from time to time. Although this is a perfectly common mistake among people who cook rice it does come with the unfortunate consequence and responsibility of having to remove the burnt rice from our pots, the detriment of our pots, and a cost to our wallets.
Non-stick model rice cookers avoid this unfortunate circumstance through their non-adhesive surfaces that renders even overcooked rice from sticking to its surfaces. This affects the cooking times of rice by relieving you of the responsibility of constantly checking up and calibrating the temperatures of the oven-thereby extending cooking times- as a measure against overcooking the rice.
Warm Setting
Warm setting rice cookers allow you to perfectly time the cooking time of your rice. This feature allows you to perfectly coordinate the cooking times of all the components of a dish so that they are all well cooked at the same time.
This allows the home cook to forgo having to extend and possibly compromise their rice by cooking it more than is necessary just so that it's cooked at the same time as the other components of a meal. And by doing this, it allows the home cook the leisure to relax during the cooking process by expelling them of the worry of both how long the rice will take to cook and whether or not their rice will come out over or under-cooked.
Auto Shut-Off
Have you ever wanted to come home to perfectly cooked rice without the hassle of having someone home to either cook or look after your rice all day? With an Auto Shut-off rice cooker, this can be easily arranged. Of all rice cookers, this is perhaps the most convenient because it automatically shuts itself off when the rice is well cooked and ready to be served.
No more standing in wait, no more calibration of temperatures, and no more tending pot of cooked rice when using an auto shut-off rice cooker. The cooking times of rice are of irrelevant purpose in the auto-shut-off rice cookers. Only the willingness to eat your rice at a certain time determines when and how long you'll rice because it'll be ready when you want it to be ready for your consumption.
What are the Correct Temperatures to Use to Cook Rice?
This is a sticky-pun intended situation when dealing with rice. As a starched food rice is quite picky regarding the temperatures at which it must be cooked. Any miscalculation in the calibration of the temperature at which you cook your rice can either lead to it being overcooked and becoming soggy or under-cooked and stiff.
In this regard, the temperature does play a regulatory role in a rice cooker's cooking times by affecting the degree to which you want to cook your rice e.g fine, well-cooked, etc.
Moreover, the temperature will also be affected by the model of rice cooker that you have in your possession. Some may have high temperatures and some may not, so you'll want to ensure that the rice cooker you buy has an adequate amount of temperature calibration volumes that can enable you to cook your rice.
What Determines the Cooking Times of Rice?
There is of course a group of mediating factors that have a determining effect on the duration of the cooking times of rice cookers. This range of factors includes:
the type of rice cooked
the amount of rice cooked
the amount of water used to cook
the type of rice cooker used
the rice cooker model
the rice preparation process and
any other ingredients you may have mixed in.
Type of Rice Used
The type of rice that you use has an effect on the cooking times. This is most easily illustrated by the differing average cooking times of white and brown rice. On average, white rice takes about 26 minutes to cook while brown rice will take 60.
So if you're on the go and are looking to nourish yourself quickly on rice with your rice cooker, cooking using brown rice is not recommended. So make the right choice and always select white rice in such circumstances. Other types of rice like sushi rice, jasmine rice, and other forms of converted rice usually fall in between these.
Properties
of Rice

White

Brown

Basmati

Jasmine

Length
Short, medium & long
Short, medium & long
Long
Long
Texture
Sticky due to its starchy properties. Light & fluffy when cooked
Chewy texture as the husk is left on the grain. Light & fluffy when cooked and not sticky
Grains separate and do not stick when cooked
Soft grains with floral aromas that soak up accompanying flavors
Flavors
Mild
Nutty
Nutty & Spicy
Nutty & sweet with jasmine flavors
Use rice for
Versatile: steaming, stuffing, stir-fries & Pilaf
Casseroles, stews, stir-fries, Pilaf, and stuffing
Ideal for many uses including curries, saffron rice, Dal
Asian and Thai dishes, as well as curries & stir-fries
Growing Regions
Asia & USA
Asia & USA
India & Pakistan
Thailand, Cambodia, Laos, Vietnam
Protein
8g per cup
5g per cup
4g per cup
8g per cup
Fat
0g per cup
1g per cup
2g per cup
0g per cup
Cooking Time
(using boiling
on stovetop method)
15 minutes
45 minutes
15 minutes
18 minutes
Amount of Rice
The amount of rice used in your rice cooker mostly determines cooking times through a general rule of the more rice used the longer the cooking times and vice versa. Considering it's pretty much unavoidable to use more rice when you're cooking for a lot of people, this can be frustrating for a lot of people.
Amount of Water
Certain rice cookers will come with an added suggestion that you add more water in order for the rice to have a particular texture and softness/tenderness. As nice as it can be to cook rice with a certain texture or tenderness, when it comes at the expense of more water which extends the cooking time, you may wonder if it's really worth it.
Dry Rice
2 cups (1 cup = 240ml)
Water or
Stock

Cooking Time

Yield

Basmati
2 1/2 cups
30 – 35 mins
4 cups
Brown Rice
3 cups
65 – 70 mins
4 cups
Jasmine Rice
2 cups
25 mins
4 cups
White Rice (medium/short)
2 cups
30 – 35 mins
4 cups
White Rice (long)
2 1/2 cups
30 – 35 mins
4 cups
Red rice, black rice,
and others (follow manufacturers
cooking instructions)
Rice Cooker Rice Cooking Chart (rice, ratio, cooking times)
Type of Rice Cooker
The type of rice cooker, which essentially is the type of brand of rice cooker you have will also affect the cooking times. This is easily illustrated by the disparity in cooking times between Black+Decker rice cookers and Aroma Housewares.
Black+Decker rice cookers usually take 19 minutes to cook white rice while Aroma Housewares will take anywhere between 26 to 35 minutes to accomplish the same task.
Related read How do you use a Black and Decker Rice Cooker?
Type of Rice Cooker Model
With regards to the model of the rice cooker and its effect on cooking times, this can mostly be explained with respect to the older rice cookers models will take longer to cook than newer ones. The upgraded technology of newer rice cooker models gives them the edge in cooking times.
Related read How to Reheat Leftover Rice in a Rice Cooker
Rice Preparation Process
With respect to rice preparation, some brands of rice cookers will recommend that you soak the rice in water before adding them to the rice cooker. These instructions are critical in ensuring that you don't make a mistake that'll cause you to cook the rice for longer than is necessary. So always check your rice cooker brand instructions to make sure that this doesn't occur.
Related read How Long Does Rice Take to Cook: 6 Ways to Cook Rice
Mixing in Other Ingredients
When it comes to any other ingredients that you want to mix in such as other types of rice, always remember that the addition of ingredients adds to your rice cooker's cooking times.
Related read Can I use my rice cooker as a slow cooker?
Finally, it takes a fairly long time for most of us to cook rice the conventional way. So with the advent of rice cookers, we were all given a nice dose of relief from the stress of having to stand over a stove for prolonged periods of time.
Related read How to Fix Undercooked Rice
However, as with all things, there are caveats to using rice cookers which include having to take into account the various factors that can affect their cooking times. Once you've acknowledged and taken care of this, then you can proceed to use a rice cooker in as many ways you want and to your hearts' content.
Check out my article that will help you choose a rice cooker to suit your needs
One-Pot Cooking Rocks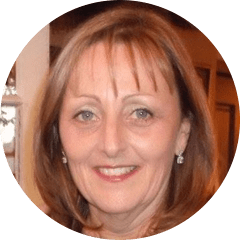 Michelle – Author
Hi, I'm Michelle the founder, owner, author, and editor of OvenSpot. My passion for one-pot cooking commenced when I was working to prepare cafeteria lunches for school students. I am now on a mission to assist you in choosing the cooking pot or appliance you will use every day. As well as in-depth information to assist you in using and caring for your cookware and appliances.
Questions? Reach out to Michelle at michelle@ovenspot.com