Can I Use My Rice Cooker as a Slow Cooker?
I love kitchen hacks because I wouldn't say I like clutter. I want to be surrounded by things that can achieve more than what they were intended for. Enter an appliance that I would choose to purchase for that very reason – the rice cooker.
Can you use a rice cooker as a slow cooker? Rice cookers can be used as slow cookers. But the process is not set and forgotten. It will take a little extra effort, including some basic mathematics, over and above preparing a dish in a slow cooker.
Disclaimer: I earn from qualifying purchases on my website as an Amazon Associate. If you purchase through links from this website, I may get a small share of the sale from Amazon and other similar affiliate programs.
Difference Between a Slow Cooker and a Rice Cooker
We are talking about the basic models of both appliances here…
Slow Cooker
Rice Cooker
Also, a setting to be used over a shorter period – 4 hours
A rice cooker provides higher heat
that brings content to the
boil quickly
Also, a setting to be used over a shorter period of time – 4 hours
Keep warm feature
Keep warm feature
Do you want to see and buy a rice cooker – here is my favorite…
How to Use a Rice Cooker as a Slow Cooker
Full disclosure – Unlike a slow cooker, when using your rice cooker, you cannot set and forget for 6-8 hours.
Here we go:
Follow the recipe instructions for preparing your slow-cooked dish.
Brown or saute your onion, garlic, vegetables, and meat before adding them to the cooker.
Add other ingredients, then your liquid.
Cover and turn your rice cooker to the cook setting. Once you see the liquid start to boil, turn the cooker to the keep-warm setting and leave it on this setting for about an hour (slow cooking).
And repeat the process.
Here is where your mathematics skills come into play… You must determine how often you must repeat this process to achieve your slow-cooked meal.
Remember, the perfect slow-cooked meal is slow-cooked for around 6-8 hours.
Can I Cook Other Things in a Rice Cooker?
Many dishes can be prepared in a rice cooker.
Here are a few rice cooker recipe ideas to get you started;
Rice is prepared in various ways, including – Thai-style rice, Pilaf, wild rice salad
Lentils and quinoa
Chicken & Rice
Steamed Potatoes
Jambalaya
Steamed vegetables
Steamed Salmon
Soup
Warm Cheese Dip
Breakfast dishes including frittata, oatmeal, and egg scramble
Deserts like lemon cake and peaches, pears
Here is the link to more Aroma Rice Cooker Recipes – at the Aroma Housewares website.
Can You Cook Meat in an Aroma Rice Cooker?
Yes, you can use the correct heat and not leave the cut unattended. You should be able to cook the meat to your desired taste, rear right up to well done…
Check Out My Favorite Rice Cooker
Aroma ARC-914SBD 8-cup Rice Cooker
If you want a rice cooker and an appliance that does a little more than cook rice – I would highly recommend this rice cooker.
Aroma Housewares has done it again. They are offering us a product at a very affordable price that does as the name suggests: an Aroma 8-cup rice cooker and food steamer.
Cookers and steamers play an essential part in one's kitchen. They help you to quickly cook various food preparations and allow you to have healthy steamed food.
There are a lot of cookers and steamers available on the market, and this is one such cooker and food steamer.
This cooker is designed to make your work in the kitchen easier and simpler, which is very popular among customers. These appliances help you to cook food quickly and efficiently.
Features – Aroma Rice Cooker
The features of this cooker and food steamer are:
Easy to use, programmable with a large digital control panel
The controls are programmable for white rice, brown rice, steam, a timer for the delay, and an automatic setting for keeping the food warm
15-hour Delay Timer for flexible meal planning
Beeper lets you know when the meal is complete
Has a capacity of 8 cups of cooked food and a capacity of 4 cups of uncooked food
The inner cooking pot has a non-stick coating
The Rice Cooker Dimensions are 8.5 inches x 9.3 inches x 8.7 inches
Rice Cooker Weighs 4.2 pounds
Accessories included are a tray for steaming, a rice measuring cup, and a serving spatula
Extra Bonuses include an exclusive recipe booklet and coupons for Mahatma and Carolina Rice
All the inner accessories and parts of the cooker can be removed and cleaned once the food is cooked
This sleek rice cooker presents a stainless steel body. Which, along with the flush-mounted large digital control panel, completes the sleek look. This sleek look is also very easy to keep clean. Just wipe it over with a soft, damp cloth.
This rice cooker/food steamer is a very useful appliance to have in your kitchen. It makes cooking rice and other food items simpler and easier for you. It can cook a variety of rice perfectly and even has programmable functions for your convenience. The cooker can be dismantled from the inside once the food is cooked so that it can be cleaned thoroughly for the next use.
The cooker also has a large capacity and can help you cook for a number of people simultaneously. The sensor technology of the cooker automatically adjusts the temperature inside the cooker so that the freshness and flavors of the food are retained.
Functions – Aroma Rice Cooker
The multi-functions of this rice cooker are excellent. There is a large capacity to cook 4 to 8 cups of rice, including white rice and brown rice. After the programmable cooking time is complete, the cooker will automatically revert to the keep warm setting. This is great for when you are not able to serve straight away.
Unique Sensor Logic Technology! What is this, you ask? Well, it is an onboard microcomputer that automatically optimizes cooking temperatures! The outcome for you is a perfectly flavorsome meal every time.
There is also a quick-cooking rice setting, which cuts cooking time by up to 50%. There is also a programmable 15-hour delay timer. This is awesome for busy people to sit and forget until you are ready to serve.
Per the manufacturer's instructions, the rice must be cooked in the cup that comes with this product, as the instructions for cooking are not a true cup measure.
When you have completed your meal preparation, the dishwasher's inner cooking pot and all accessories are removed for easy cleanup. Just wipe over the rice cooker with a warm cloth to complete the cleanup process.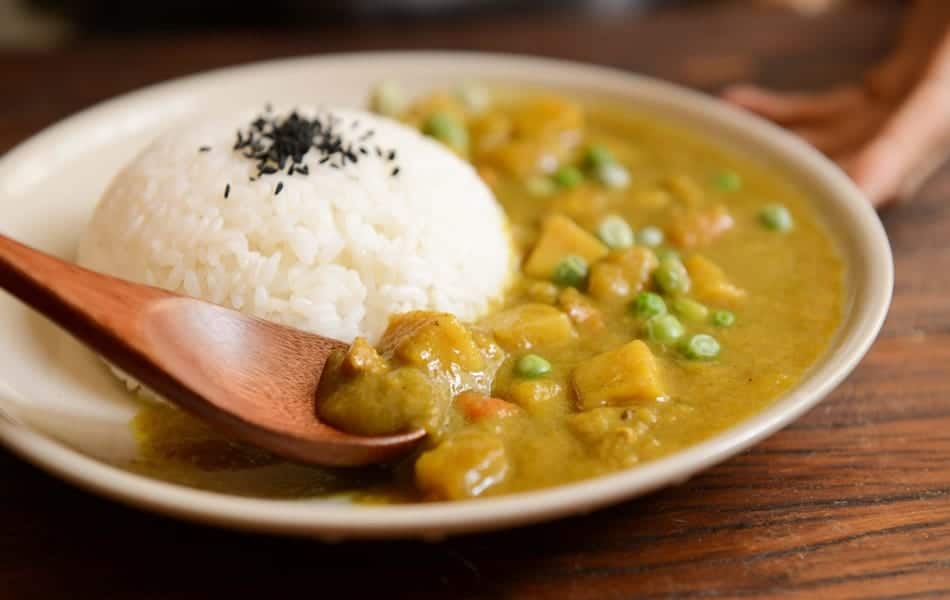 Benefits – Aroma Rice Cooker
You get the opportunity to cook healthy and fresh meals with this cooker. The tray provided for steam allows meat and vegetables to be cooked freshly while the rice below gets cooked. If you are in a hurry to cook a bowl of rice, there is even a function for that, and you can get your rice cooked in a couple of minutes.
Once the food is cooked inside the cooker, you can remove the parts inside and clean it. This makes cleaning the cooker after every use easy. The recipe booklet included with this rice cooker shows you various ways to use the cooker to prepare your favorite dishes.
What Can Else Can I Use This Rice Cooker For?
You can steam meat and vegetables in the BPA-free steam tray while your rice is cooking. The cookbook provided will assist with the timing elements so you can do this successfully every time.
Great for soups, jambalaya, chili, stews, casseroles, clam chowder, oatmeal, and more…
What about an egg frittata, giant pancake, mac & cheese, hummus, poached fruit, tapioca pudding, cheesecake, chocolate cake, banana bread…
Let's not forget the other grains like quinoa, rice pilaf, risotto, polenta, couscous, and many more…
Pros and Cons – Aroma Housewares 8-Cup Rice Cooker
I have outlined many pros with this Rice Cooker and researched to find any cons with this product. The only cons I could come up with is that the "Cooking Time Beeper" is a little loud for some and reminds them of a smoke alarm. This is a good thing, but that is just my opinion! Also, it was reported that the sensor was not working sometimes.
If you want to see a fantastic review on Amazon.
Aroma Rice Cooker Manual
If you are after a manual for the Aroma ARC-914SBD 8-Cup Rice Cooker, you can get a PDF copy from the manufacturer here.
Related read How to Fix Undercooked Rice
Verdict – Aroma Rice Cooker
This sleek rice cooker is instrumental for people looking for the best choices in cookers and steamers.
The programmable settings and sensors make this a very high-tech kitchen equipment. Although some users reported the sensor not working sometimes, this is impressive and highly useful kitchen equipment overall.
When you order the product from Amazon, you get the option of having free shipping. You also get the product delivered to you in the fastest time possible. Gift wrapping is also available if you are purchasing this rice cooker as a gift. You also get a manufacturer's warranty from Amazon.
Click here to go and see this rice cooker with a food steamer for yourself.
Can I Use My Aroma Rice Cooker as a Slow Cooker?
So, if you received one as a gift or have one arrive when blending a partnership or family, know that these little singly named (rice) electrical appliances can do more than turn dry rice into fluffy rice.
More information about steaming in a rice cooker can be found here.
One-Pot Cooking Rocks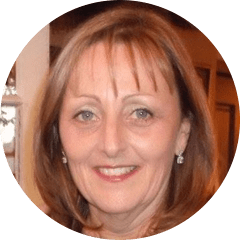 Michelle
Hi, I'm Michelle, the founder, owner, author, and editor of OvenSpot. My passion for one-pot cooking commenced when I was working to prepare cafeteria lunches for school students. I am now on a mission to assist you in choosing the cooking pot or appliance you will use daily. As well as in-depth information to assist you in using and caring for your cookware and appliances.
Questions? Reach out to Michelle at [email protected]