How Do You Use a Black and Decker Rice Cooker?
Rice is a staple dish in many countries worldwide, and it is easy to prepare. It can be prepared as a meal in itself or as an accompaniment to your favorite dishes.
How do you use a Black and Decker rice cooker? The rice cooker requires dry rice and approximately double the amount of water. Manufacturers' instructions for each model should be used for the correct measurements of rice and liquid. The rice cooks, and then the cooker will revert to a keep-warm mode.
Disclaimer: I earn from qualifying purchases on my website as an Amazon Associate. If you purchase through links from this website, I may get a small share of the sale from Amazon and other similar affiliate programs.
How Do You Cook Rice in a Black and Decker Rice Cooker?
For best results when cooking rice with the Black and Decker rice cooker, follow the steps outlined below to see how easy it is to cook your rice in one of these electrical appliances!
Formula – Water to Rice Ratio

1 cup of rice + 2 cups water = around 2 cups of cooked rice

Use the measuring cup provided as these cups actually measure 3/4 of a cup to a standard measuring cup.
1. Add dry rice to the non-stick bowl then measure and add the required amount of water.
2. Set your cooker to the correct cook setting and press the cook button. Depending upon the amount of rice to be cooked it will take anywhere from 20 to 40 minutes.
3. After the rice is cooked, the cooker will switch off automatically. The keep warm feature and the warm indicator light will turn on until you no longer require the warm cycle.
Read more about rice types, cooking methods, and rice-to-water ratios
Don't have a rice cooker and you want to purchase one of the world best selling appliances, check out the Black and Decker Rice Cooker.
Troubleshooting While Preparing Rice in a Rice Cooker
It is advised to use the serving spoon provided so the inside of your rice cooker does not become scratched or damaged.
There is a steam vent on the lid, and during cooking, you might have to lift the lid slightly to release any excess steam.
If water bubbles appear during cooking, you can stir the dish while it is cooking or add oil or butter to prevent this bubbling.
Don't lift the lid unless needed during the cooking process. Letting out the steam used for cooking increases the cooking time.
If rice sticks to the bottom of the pot, adding a small amount of water, oil, or butter and mixing well before cooking can help alleviate this problem.
Not only a Rice Cooker
Steamer
The rice cookers with a steam basket allow you to steam fish and vegetables easily. You could also steam other treats like dim sum.
Fill the cooker with 3-4 inches of water. Ensure that the water does not touch the steaming basket.
Then just cover and cook – instructions for the length of time come with each size cooker.
Alternatively, steam while cooking your rice.
Slow Cooker
You can also use this rice cooker to prepare other meals such as slow cooker meals like casseroles, stews, soups, and oatmeal just use your imagination.
Cleaning Your Rice Cooker
Cleaning a Black Decker rice cooker is easy as the bowl insert is made of aluminum with a non-stick coating. While various parts of a rice cooker may be dishwasher safe the outer casing with the heating plate is not. Check your appliance's manufacturer's instructions.
The Black and Decker Rice Cooker Range
If you are looking for a good quality rice cooker that will produce light and fluffy white rice with every use, look no further.
In this section, I cover the features of the Black and Decker rice cookers as well as the benefits of owning this smart kitchen appliance.
This range of rice cookers comes in six sizes that provide from a 3-cup capacity of cooked rice up to 14 cups of rice.
How Much Rice Does a Rice Cooker Cook
3-cup = 1 to 3 of cooked rice
6-cup = 3 cups of cooked rice
14-cup = 7 cups of cooked rice
14-cup = 7 cups of cooked rice + saute function
16-cup = 8 cups of cooked rice
28-cup = 14 cups of cooked rice
Rice Cooker Features
1. Design
Clean white outer casing with short legs, cooking feature panel, and side handles are cool feature dark grey.
2. Cook Function
A standard electrical outlet is required for all Black and Decker rice cooker models. After turning the control switch to the cook setting the cook indicator light will turn on.
3. Automatic Keep-warm Function
After your rice is cooked in this rice cooker, the cooker automatically reverts to a function that keeps the rice warm. This "keep warm" function takes care of the rice until you are ready to use it.
4. Capacity
Use the manufacturer guidelines for each rice cooker as the capacity varies between sizes.
The baby one's capacity is 1 cup of dry rice and will yield 3 cups of cooked rice. Which is enough to feed 1 to 2 people which is ample when serving as an accompaniment to another dish.
On the other end of the scale, the largest Black and Decker rice cooker will cook 28 cups of dry rice and the yield will be as high as 14 cups of cooked rice.
5. Nonstick Bowl
Water level markings for ease of use feature on the inside of the bowl, for easy cleaning, the inserted rice cooking bowl is non-stick and easy to remove. This non-stick insert and glass lid can be placed in a dishwasher for even easier cleaning.
6. Measuring Cup and Plastic Spoon
The measuring cup provided should be used in conjunction with the instructions for using this rice cooker. It is not a true cup measure, using the one supplied ensures you get the best fluffy rice every time.
It is very important that the non-stick bowl is not scratched as this will cause your rice to stick and burn. There is a plastic serving spoon provided to assist in protecting the rice cooker insert, please use it!
7. Indicator Lights
Handy colored lights will show you when the rice is cooking, cooked, and warming.
8. Steam Vent
The glass lid has a built-in steam vent that will release any excess steam build-up.
9. Built-In Lid Holder
A great feature is the built-in lid hold that safely holds the tempered glass lid.
10. Recipe Book
To get you started with meal ideas and inspire you to look for more…
Pros & Cons of Black and Decker Rice Cookers
PROS
CONS
Six model sizes are available
Sticking has been reported
(can be prevented by using a dash
of oil or butter while cooking)
Steamer basket
Steamer basket not included with all models
Nonstick rice pot
Rice Cooker suits 1 to loads people requiring a lot of rice
Smart-looking kitchen appliance
Keep Warm feature
Cool-touch handles for safe
movement around your kitchen
Easy dishwasher cleanup
One of the cheapest rice cookers
A 2-year limited warranty is available
Learn the tricks for how to fix undercooked rice don't waste it!
Who Is This Rice Cooker For?
As these rice cookers come in various sizes they suit anyone, for household use. From a single person to a family that loves to entertain there is a size for everyone.
Your meals will be a breeze to prepare with these rice cookers. If cooking instructions are followed you will get the best fluffy rice you require.
All you need is about 20-40 minutes to prepare your rice. After cooking the rice it can sit in the cooker without getting cold by using the automatic "keep warm" setting.
They are economical to run, easy to clean as well as light, and compact to store.
Let's not forget these rice cookers steaming and slow cooker capabilities.
FAQ's
Quick answers to your rice cooker questions…
How much water do you put in a rice cooker?
The right amount of water is double the water-to-rice ratio. 1 cup of rice + 2 cups water = around 2 cups of cooked rice.
Use the measuring cup that comes with the cooker. Cup measurement differs by 3/4 from a standard 1-cup measure.
How do you use a 3-cup rice cooker?
Using a 3-cup rice cooker required 3 cups of dry rice to 6 cups of water.
How long does it take to cook rice in a Black and Decker Rice Cooker?
20 to 40 minutes depending upon the size and rice quantity to be cooked.
Black and Decker Rice Cooker Instructions
For a copy of the full rice cooker instructions, including a helpful hints section, please download the user manual and manufacturer instructions.
Final Thoughts – How Do You Use a Black and Decker Rice Cooker?
We have all heard of the brand name, Black & Decker which has been around for decades and produces some amazing products. Well, these easy-to-use and clean rice cookers are another to add to their list of quality products.
So with all the above being said I give these Black & Decker rice cookers a thumbs up. I don't think you will be disappointed with this rice cooker.
You can see more about this rice cooker at Amazon and check out what previous customers are saying in the customer reviews. You could even pick up some extra tips on using the rice cooker in these reviews.
One-Pot Cooking Rocks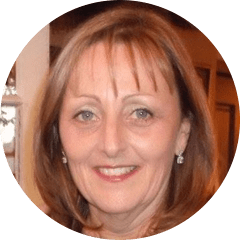 Michelle
Hi, I'm Michelle, the founder, owner, author, and editor of OvenSpot. My passion for one-pot cooking commenced when I was working to prepare cafeteria lunches for school students. I am now on a mission to assist you in choosing the cooking pot or appliance you will use daily. As well as in-depth information to assist you in using and caring for your cookware and appliances.
Questions? Reach out to Michelle at [email protected]