How to Steam Vegetables in a Rice Cooker
Want to learn how to steam vegetables in an electric rice cooker because you like to eat healthily? It's a good way to cook vegetables without using any oil or butter, and they turn out really tender and delicious.
Steaming vegetables is also an easy side dish that you can make in your rice cooker without any hassle. In either case, read on for a step-by-step guide on how to steam vegetables in a rice cooker.
The most common challenges that people face when learning how to steam vegetables in a rice cooker are figuring out how many cups of water to use and the cooking time.
It can be tough to learn how to steam vegetables in a rice cooker if you've never done it before. This guide will walk you through the process step-by-step, and we'll also give you some tips and tricks to make it easier.
Plus, there are plenty of recipes and variations that you can try. So don't worry if you're not sure how to get started, we'll help you out.
How Do I Steam Vegetables in a Rice Cooker?
You don't need a lot of fancy equipment to steam vegetables. In fact, here is a list of what you need to steam vegetables in a rice cooker.
Water
Water is an important part of the steaming process when cooking vegetables in a rice cooker. The water in the rice cooker is used to create steam. The amount of water you'll need will depend on the size and type of rice cooker you have. Check the manual for your rice cooker model.
Generally, you'll need to use about 1 cup of water for every 2 cups of vegetables that you want to cook. If you're not sure how much water to use, just add it until the bottom of your rice cooker is covered.
In this article learn about water to rice ratios when cooking with rice.
Steam Basket
A steaming basket is an insert that goes into the rice cooker pot and holds the vegetables. It allows the steam to circulate around the veggies and cook them evenly. If you don't have a steam basket, you can use a colander or strainer that fits inside your rice cooker.
Vegetables
You'll need some vegetables to steam. Choose whatever type of vegetable you like, or whatever is in season. Some of my favorites include green beans cauliflower florets and broccoli florets. Just make sure to wash and trim them before cooking.
Cooking Time
Vegetables take approximately 15 minutes to steam in the rice cooker. Of course, the type of vegetable should be considered. Rice will take about 35 minutes.
Steps for Steaming Vegetables in a Rice Cooker
Now that you know how much water to use, it's time to get started on the steaming process.
Add the recommended amount of water to your rice cooker, which could be as little as an inch of water.
Cut vegetables up into equal pieces for even cooking.
Add the vegetables to the steaming rack. Layer up from starchy vegetables first to greens on top. Make sure that they're evenly distributed so that they cook evenly.
Lastly, place the basket inside the cooking pot of the rice cooker, close the lid, and start the rice cooking cycle.
Next, put the lid on your rice cooker and turn it on. The cooking time will vary depending on the type of vegetable that you're cooking. For example, broccoli takes about 5 minutes to steam, while carrots take about 10 minutes.
Some rice cookers have a steam cook feature designed to steam vegetables if you have this setting use it…
Once the vegetables are done steaming, remove them from the rice cooker with a slotted spoon. You can then serve them as is, or with your favorite dipping sauce.
Tips for Steaming Vegetables in a Rice Cooker
Here are some tips and tricks to help you get the best results when steaming vegetables in a rice cooker:
If you're using frozen vegetables, there's no need to thaw them first. Just add them to the rice cooker and increase the cooking time by a few minutes.
If you want to add some flavor to your steamed vegetables, try adding herbs or spices to the water before cooking.
If you're using a small rice cooker, you may need to cook the vegetables in batches.
Pro Tip: Even the best rice cooker could be unboxed without a steam rack. Do yourself a favor and buy a small steamer basket to fit the size of the rice cooker. You too can then enjoy healthy vegetables and perfect rice in this convenient appliance.
Steaming Vegetables in a Rice Cooker Without a Steamer Basket
If you don't have a steamer basket for your rice cooker, don't worry – there are a couple of ways to steam your veggies.
One option is to use a steamer basket that you would use in a saucepan or other kitchen cooking pot. As long as it sits inside the rice cooker and the lid can be sealed to keep the steam inside the rice cooker it will work.
Another option is to use a trivet by simply placing it in the bottom of the rice cooker, then placing a heat-proof plate, bowl, or a sheet of foil on top. Place your ingredients on top of the bowl or plate and start cooking.
A golf ball option is a messy option that some recommend, using balls of aluminum foil in place of a vegetable steamer. The process involves placing uncooked vegetables on top of the foil balls. I mean if you had no other choice you could try this method. You should ensure your vegetables are cut into larger pieces than the foil balls. Not sure what these would taste like then there are the safety factors to be aware of.
Learn how to cook in a Black and Decker Rice Cooker: The original one-button type of rice cooker!
Can You Steam Broccoli While Cooking Rice in Rice Cooker?
You can easily steam broccoli and rice at the same time using a rice cooker. Simply add the desired amount of water to the white rice to the cooker. Then place a steamer tray on top of the rice.
Add your evenly chopped broccoli to the steamer basket, then cover and cook according to your rice cooker's instructions. The steam from the boiling water will cook the vegetables while the rice cooks below.
How Do I Steam Vegetables and Rice in a Rice Cooker?
Remember that some vegetables will take less time to cook than white or brown rice. To overcome this add vegetables part-way through the rice's cooking time. This is a quick and easy way to make a complete meal with minimal effort.
What Else Can You Cook in a Rice Cooker?
Rice cookers are extremely versatile and can be used to cook a variety of different dishes.
In addition to steaming vegetables, you can also use your rice cooker to make fish, chicken, dumplings, soups, stews, chili, ribs, baked potatoes, oats, pancakes, pizza, and even desserts.
Must read learn How to Season Rice in a Rice Cooker
FAQs
Quick answers about steaming vegetables in a rice cooker.
What is the best way to clean my rice cooker after steaming vegetables?
To clean your rice cooker, simply remove the pot and wash it with soap and water. You may also need to wipe down the inside of the cooker with a damp cloth. Always consult your instruction manual for more information.
Can I steam frozen vegetables in my rice cooker?
Yes, you can steam frozen vegetables without thawing them first add a couple of minutes to the cooking time.
Learn how to steam in a Hamilton Beach Rice Cooker.
Recipes to Try With Your Newly Steamed Vegetables
Now that you know how to steam vegetables in a rice cooker, it's time to try out some recipes. Here are some recipe ideas to get you started:
Steamed broccoli with garlic and lemon: This simple recipe is a great way to show off your newly learned cooking skills.
Carrot and ginger soup: This flavorful soup is perfect for a chilly day.
Spicy steamed cauliflower: If you're looking for something with a little more flavor, try this recipe that includes chili pepper and cumin.
Rice Cooker Chili: A delicious blend of vegetables, beans, and spices, this chili is sure to please.
Baked Potatoes: Choose similar sizes, wash thoroughly, pierce the skin, place in rice cooker cover with the lid, and turn the rice cooker on. Wait for the cooking time to complete… Done…
Learn about rice cooking times in my article How long does rice take to cook in a rice cooker
To Finish: How to Steam Vegetables in a Rice Cooker
You have learned how easy it is to steam vegetables in a rice cooker. This method is perfect for those who want to cook their veggies without having to use a stove. You have also learned some tips and tricks to help you get the best results.
Finally, you have been given some recipe ideas to try with your newly steamed vegetables. So what are you waiting for? Get cooking! Give it a try the next time you are looking for a quick and healthy meal option.
One-Pot Cooking Rocks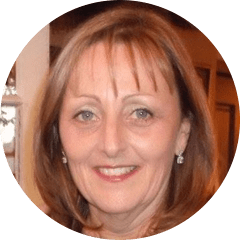 Michelle
Hi, I'm Michelle, the founder, owner, author, and editor of OvenSpot. My passion for one-pot cooking commenced when I was working to prepare cafeteria lunches for school students. I am now on a mission to assist you in choosing the cooking pot or appliance you will use daily. As well as in-depth information to assist you in using and caring for your cookware and appliances.
Questions? Reach out to Michelle at [email protected]