Are Multi-Cookers Any Good? 18 Multi-Cooker FAQ'S
It is always going to be a matter of opinion…
On the one hand, we have die-hard culinary artists or amateur chefs amongst us. It is they who will ultimately want an appliance for each different function. And on the other hand, there is the rest of us! That really only prepares food because we have to! So are Multi-Cookers any good?
Multi-cookers are a great time-saving appliance that can replace 7 or more traditional appliances. You can also free up a whole lot of room in your kitchen by replacing all the unused appliances with one appliance. So yes absolutely multi-cookers are a great choice for any kitchen.
In this article, I will briefly explain what a multi-cooker is and what it can do. Then I will break down the various functions of a Multi-Cooker and you will see for yourself what these appliances can do.
Then give you a couple of things to consider when choosing a multi-cooker for yourself. Let you know what multi-cookers I actually have. Finally, the Verdict, are multi-cookers any good?
Disclaimer: I earn from qualifying purchases on my website as an Amazon Associate. If you purchase through links from this website, I may get a small share of the sale from Amazon and other similar affiliate programs.
What is a Multi-Cooker?
As outlined above it is one cooking appliance that replaces quite a number of other kitchen appliances.
These include a pressure cooker, a slow cooker, a rice cooker, a yogurt maker, and a bread maker. Some of the more premium models can do a lot more.
The types of multi-cookers and their various function differ greatly. With this in mind identifying what your meal preparation requirements are, plays a huge part in the selection of a Multi-Cooker.
The premium multi-cookers available may offer functions that you don't require. So you would not want to waste your money on purchasing an expensive cooker that you will not utilize. Depending on your needs there is a cooker available from the very basic through to one that can pick up your dry cleaning… Only kidding…
Below is an image of an Instant Pot Multi-Cooker – this particular pot has over 13,400 ratings from customers which equates to a possible 4.6 out of 5 stars.
Check out this one-pot cooking pot along with the many other sizes, and styles, available at affordable prices.
What Can a Multi-Cooker Do?
Well, multi-cookers have been designed around the settings with ease of use in mind. Please bear in mind that although settings have been pre-programmed. Most multi-cookers will allow you to program your favorite recipes into the appliance as well.
1. Cook
Stews, casseroles, soups, grains, and more.
2. Fry
Anything!
3. Saute
Brown portions of meat for stews and casseroles. You can cook your meat at the bottom of Multi Cooker as well if there is a high-temperature setting.
4. Bake
Cake, biscuits, bread, and more…
5. Rice
Cook in minutes…
6. Slow Cook
Vegetables, meat, desserts anything you can think of!
7. Steam
Fish, vegetables, dim dum.
8. More
Make Yogurt, bake bread, and pressure cook in some multi-cookers.
MULTI-COOKER FUNCTIONS
9. Pressure Cooker
Appliance with a tight-fitting lid that keeps moisture in which in turn cooks the food quickly.
Beef will melt in your mouth after 25-30 minutes depending on the size of the cut. A lot quicker for vegetables. Anything you can prepare in a traditional pressure cooker you can certainly prepare in these appliances as well.
10. Rice Cooker
The appliance will allow you to steam rice when prepared as instructed.
Multi-cookers pressure cook so the end product can be a little sticky as it absorbs all the moisture. We all know preparing rice can be tricky. As with any other appliance you will get to know how to prepare the rice you love with your multi-cooker… The best part is you can cook the rice while cooking in another part of the cooker.
11. Slow Cooker
Cooking food over a long period of time and at low temperatures – producing melt-in-your-mouth meals.
With a multi-cooker, you will have to adjust your cooking times as the temperatures just cannot stay low enough to cook over a long period of time. All the same with minor adjustments to your recipes you can achieve the same outcomes.
12. Steaming
With a multi-cooker, you can steam while preparing dishes in other parts of the appliance.
13. Sauteing
This feature allows you to brown your meat, and saute onions, and spices before adding liquid and other ingredients to either slow cook or pressure cook the meal.
Choosing a Multi-Cooker (5 Things to Consider)
14. Size
There are so many available. So for this generalization, you want a cooker for a family of 4. The six-quart size multi-cooker would be adequate, and probably give you leftovers for lunch.
15. Settings and Functions
Make sure you choose the right one for your cooking requirements. You do not want functions you will never use. If you don't like the complicated – keep it simple and you will use your new appliance. A timer may be another function you require, not all multi-cookers have them.
16. Safety
A Multi-Cooker that seals correctly, if it doesn't the steam shoots out and will not build pressure. Some of the cookers have a built-in alarm that tells you it is not sealed. This is beneficial as you do not have to start the time of the cooking process over. This can result in overcooked food.
Ensure that lids lock if required, seal, and be clean and/or replaced, pressure values are easy to care for. You may want an appliance where the control panel locks the settings in. Then they cannot be accidentally changed before the cooking process starts.
17. Cleaning
It is always a major consideration. A model that is easier to clean will ensure that you use your replacement appliance.
If you have a sleek model with a flat LCD control panel as opposed to knobs and buttons, it is easier to wipe clean. The appliance should be easily dismantled for ease of cleaning.
18. Cost
The cost will always be a factor for many people. I feel that once you identify what you actually need and want your Multi-Cooker to do for you. You will then be able to find the best appliance at the right price.
What Multi-Cooker to buy?
Well, I have two multi-cookers. My newest little workhorse is my Fagor Lux Multi-Cooker. The only reason it is new to me is that my daughter was making noises about purchasing the Fagor Lux Multi-Cooker for herself.
So I actually talked her into taking my previous Fagor multi-cooker "to make sure she would use a multi-cooker". Then I purchased the Fagor Lux Multi-Cooker for me.
Win-Win I would say!
This Fagor Lux Multi-Cooker truly is for me a fantastic multi-cooker. There are so many benefits that come with this cooker.
My favorite features of the appliance are:
33 recipe settings
large LCD display
the 8 Quart size feeds the whole family with leftovers
the 1300 watts that run the cooker
lastly, the ease of cleaning – which is very easy
Check out the Fagor Lux Multi-Cooker at Amazon.
I also have a KitchenAid Multi-Cooker because it matches my other KitchenAid appliances on my kitchen countertop.
My KitchenAid Multi-Cooker is half the size of my Fagor Lux Multi-Cooker. It is only a 4-quart multi-cooker. This is my everyday cooker due to its smaller size.
Although when entertaining I am able to use both appliances to prepare complementing dishes. Or a main meal and dessert, whatever the occasion requires.
Check out the KitchenAid Multi-Cooker at Amazon.
UPDATE
Well, the Fagor Lux Multi-Cooker I mentioned above now has a new home – my daughters.
I now have a Crock-Pot Express pictured below. You can see this one for yourself at Amazon.
Are Multi-Cookers Any Good? (The Verdict)
Top 5 Reasons Why Multi-Cookers Are Great
After you have identified what you want a multi-cooker to do to fulfill your particular needs, the answer is yes
If you are an avid home chef and know your appliances, there is a premium one out there for you, yay
You will be prepared to make adjustments in the way you use each function to suit the appliance, then yes
If you are someone who wants to prepare the basics or use the machine occasionally, then yes
Finally, if you just want more room in your kitchen, then yes
Want to know more about what to look for in the various brands, sizes, and functions of multi-cookers?
Yes? You will want to check out this article about Multi-Purpose Cookers.
One-Pot Cooking Rocks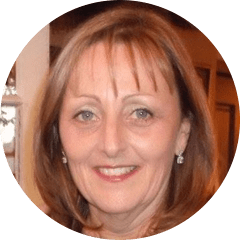 Michelle
Hi, I'm Michelle, the founder, owner, author, and editor of OvenSpot. My passion for one-pot cooking commenced when I was working to prepare cafeteria lunches for school students. I am now on a mission to assist you in choosing the cooking pot or appliance you will use daily. As well as in-depth information to assist you in using and caring for your cookware and appliances.
Questions? Reach out to Michelle at [email protected]