Is a 6 Quart Instant Pot Big Enough: Which Size Is for You
I am constantly being asked the question will a 6-quart instant pot be big enough or should I purchase an 8-quart Instant Pot.
The 6 Quart Instant Pot is big enough to feed a family of 4 comfortably usually with leftovers. The size of the Instant Pot itself is not too large so the average person should be able to move it around a kitchen as well as use it safely as well as clean and store it away after use.
The 6-quart Duo Plus Instant Pot is also the most popular instant pot sold. Read on to find out what size instant pot is right for you…
Disclaimer: I earn from qualifying purchases on my website as an Amazon Associate. If you purchase through links from this website, I may get a small share of the sale from Amazon and other similar affiliate programs.
Is a 6 Quart Instant Pot Big Enough?
Firstly, yes a 6-quart Pressure Cooker will suit a family of 4 or 5 people, and the features and benefits of the 6-quart duo are awesome.
Do you know what a Multi-Functional Cooker is? I will answer that question and also introduce you to the Number 1 best seller the Instant Pot DUO60 6 Qt 7-in-1 Multi-Use Programmable Pressure Cooker.
I will explain what a multi-cooker is and the functions of this particular Instant Pot DUO60 6 Qt 7-in-1 Multi-Use Programmable Pressure Cooker.
You will find out what a multi-cooker can possibly offer you and reveal the number of appliances you could replace in your kitchen. I will show you where to buy Instant Pot. Lastly my final thoughts on this sleek-looking kitchen appliance.
If you already know that you wish to purchase the Instant Pot DUO60 6 Qt 7-in-1 Multi-Use Programmable Pressure Cooker and see it for yourself at Amazon.
Instant Pot Models and Sizes
Instant Pot has various models but not all sizes are available in all models. Models and sizes come and go. The 5-quart has been discontinued, although Instant Pot may supply some retailers with a limited supply for Black Friday sales. Check out the quick reference table below for model sizes and servings.
| Models | Size | Servings |
| --- | --- | --- |
| Instant Pot Lux | 3-quart | 1 |
| Instant Pot Lux | 5-quart | 2 – 3 |
| Instant Pot Lux | 6-quart | 2 – 4 |
| Instant Pot Lux | 8-quart | 4+ |
| Instant Pot Duo | 3-quart | 1 |
| Instant Pot Duo | 6-quart | 2 – 4 |
| Instant Pot Duo | 8-quart | 4+ |
| Instant Pot Duo-Plus | 3-quart | 1 |
| Instant Pot Duo-Plus | 6-quart | 2 – 4 |
| Instant Pot Duo-Plus | 8-quart | 4+ |
| Instant Pot Ultra | 3-quart | 1 |
| Instant Pot Ultra | 6-quart | 2 – 4 |
| Instant Pot Ultra | 8-quart | 4+ |
What Are the Best Things to Cook in an Instant Pot?
You are able to prepare foods such as;
soups
meat
dishes
stews
beans
chili
poultry
sauté
steam
rice
porridge
multigrain
slow-cook
keep-warm
yogurt
pasteurize
Jiu Niang
Let's talk about just a few of the other foods you can prepare in a multi-cooker. Soft and hard-boiled eggs, various beans black, pinto even lentils. Cooking from frozen is a real benefit.
You use the 14 built built-in programs to prepare these and any other of your favorite recipes your favorite dishes are as easy as pressing a button.
Also for ultimate convenience is the 24-hour delay cooking timer. After the cooking time has lapsed the automatic keep-warm feature keeps your dishes at temperature until ready to serve.
What Can Fit in a 6-Quart Instant Pot?
The maximum ingredient fill for a 6-quart instant pot is 4 quarts.
Almost all recipes ever made serve 4 so whatever recipe you choose for 4 people will fit easily into the 6-quart cooker.
You can fit whole chicken weighing between 5 and 6 pounds, hard-boiled eggs – 4 dozen Oats – up to 4 cups, and soup – containing up to 2 pounds of beans.
How Many Pounds of Meat Can Fit in an Instant Pot?
1 to 2 pounds of meat will fit. But you need to remember that you cannot just double recipes for pressure cookers as they can only be filled to the fill line. There needs to be room to build up steam and the machine to pressurize.
Features – Instant Pot DUO60 6 Quart
The Duo, is the number 1 selling multi-cooker, combining 7 kitchen appliances in 1, pressure cooker, slow cooker, rice cooker, steamer, sauté, yogurt maker, and warmer.
It comes with 14 smart programs. Select the appropriate button and you will be preparing soup, meat/stews, beans/chili, poultry, sautéing/simmering, rice, multigrain, oats, steaming, and slow cooking in no time.
Healthy, stainless steel (18/8) inner cooking pot made from food grade 304, no chemical coating, 3-ply bottom for even heat distribution, fully sealed environment traps the flavors, nutrients, and aromas within the food.
Built with the latest technology, the microprocessor monitors pressure, and the temperature keeps time and adjusts heating intensity and duration to achieve your desired results every time.
UL and ULC are certified with 10 safety mechanisms to provide you with added assurance, designed to eliminate many common errors.
Easy to clean with soapy water.
Dimensions of the Instant Pot DUO60 6 Qt 7-in-1 Multi-Use Programmable Pressure Cooker are 13.4 inches x 12.2 inches x 12.5 inches and weighs 9 pounds.
Accessories include stainless steel steam rack with handles, rice paddle, soup spoon, measuring cup, condensation collector, and recipe booklet.
About the Instant Pot DUO60 6 Quart
This multi-cooker the Instant Pot DUO60 6 Qt 7-in-1 is an electric pressure cooker that was designed in Canada. The main aims of the design process were to present a Convenient and Dependable cooker that must be safe as well.
Appliances that this multi-cooker replaces in your kitchen are:
This 6-quart Instant Pot replaces 7 Common Kitchen Appliances in one pot;
Pressure Cooker
Slow Cooker
Rice Cooker
Steamer
Sauté Pan
Fry Pan
Yogurt Maker
The result when using the different functions of the multi-cooker is the same as your traditional appliances, just in one place.
Easy one-touch controls – select your dish and press the button to get started.
This cooker uses 70% less energy than traditional cookers and your food is prepared 2 to 6 times faster.
The exterior body of this instant pot comprises a brushed stainless steel exterior which is also fingerprint-resistant. There are also lid holders for left and right-handed chefs. The Instant Pot traps all the goodness inside the appliance without heating up your kitchen. It does not leak steam or make any noises while in operation.
To maximize the performance of this multi-cooker the manufacturer advises that you should only use genuine Instant Pot accessories. These also assist you in protecting your multi-cooker from damage.
Breakdown of the Instant Pot DUO60 6 Quart
3rd Generation Technology
The built-in microprocessor monitors pressure, and temperature, keeps time and adjusts heat intensity, and duration to prepare healthy dishes.
Alexa Skill & Free Application
Alexa guided cooking, 300 plus recipes. Videos to get you started. A favorite Recipe List as well as a personalized grocery list and much more.
Dual Pressure Settings
Fast and flexible cooking. Cooking with pressure reduces cooking time by up to 70% and cooking with low pressure avoids overcooking delicate foods.
Adjustable Temperature Settings
Less, Normal, and More – 3 temperatures in 'Saute' for searing, simmering, or thickening, and 3 temperatures in 'Slow Cook' to provide greater flexibility.
Stainless Steel Cooking Pot, Steam Rack, and Lid
Healthy, food-grade 304 (18/8) – no chemical coatings with inner pot markings at 1/2 and 2/3 for pressure cooking safety.
Care and Maintenance
The cooking pot, lid, and steam rack are dishwasher safe.
The exterior of the Instant Pot
Brushed stainless steel, fingerprint-resistant, with lid holder for left and right-handed users.
The pressure Regulator ensures the working pressure is below the safety limit
Anti-Blockage Vent prevents food debris from blocking the vent
Safety Lid Lock prevents accidental opening of the cooker while it is pressurized
Designed with a sensor for lid position detection, monitors whether the lid is in an unsafe position for pressure cooking
Automatic temperature control regulates temperature based on the type of program being selected
High-Temperature monitoring avoids burning food
Automatic Pressure Controller keeps pressure always in the safe range
The electrical current and temperature fuse cuts off power if the current or internal temperature exceeds safety limits
Excess Pressure Protection releases excess pressure into the internal chamber in a dangerous situation
Smart detection of a leaky lid (e.g. steam release is in the open position)
Other Instant Pot Models available
Should I Get a 6 Quart or 8 Quart Instant Pot?
How many people you are feeding on a regular basis is your first consideration. If you are feeding a family of 5 or fewer a 6-quart will be large enough for you. No more than 5 people and you should consider an 8-quart model.
There is a BUT you need to take into consideration the size of the pots, whether you can use a large pot safely including moving it around and storing it.
What does Instant Pot "the company," says on the subject of "Which Instant Pot is Right for Me"?
Where Is the Cheapest Place to Buy an Instant Pot?
Shopping around online and you will find the cheapest place to buy an Instant Pot. Make sure you factor in delivery when purchasing online.
Amazon is always offering the best prices and almost always with free delivery.
FAQs
What size instant pot should I get for a family of 4?
A 6-quart Instant Pot is large enough for a family of four people usually with leftovers.
How big Is a 6-quart pot?
The Instant Pot DUO60 6 Qt Pressure Cooker is 13.4 inches x 12.2 inches x 12.5 inches and weighs 9 pounds.
How Do I Know What Size Instant Pot to Get?
| Number to Fee | Quart Size |
| --- | --- |
| 1 to 2 people | 3-quart |
| 3 to 6 people | 6 quart |
| 7 or 10 people | 8 quart |
Final Thoughts – Is a 6-Quart Instant Pot Big Enough?
What a list of features, technology, and ease of use! With all that this Multi-Cooker has to offer, I believe you could do away with most of the separate appliances you need to carry out the different cooking methods and tasks.
With the exception of your Rice Cooker because stainless steel is not non-stick it allows the rice to adhere to it during the cooking process. There are ways around this with oils and such but this defeats the purpose of having an appliance that makes your life easier.
The cookbook application is certainly appealing in this age of "The App" You can use your application while shopping to select ingredients for meals you want to prepare. This "Application" keeps this multi-cooker up with the times.
Recommended Reading

Still unsure if you want a multi-purpose cooker such as this. I have two very informative articles, are pressure cookers any good and what can a multi-cooker do that will give you all you need to know about multi cookers.

Using another appliance instead of a pressure cooker – what can you use instead of a pressure cooker.
Check out the Pot DUO60 6 Qt 7-in-1 Multi-Use Programmable Pressure Cooker today…
One-Pot Cooking Rocks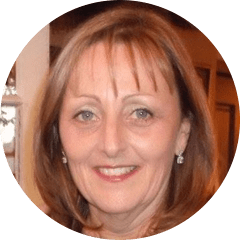 Michelle
Hi, I'm Michelle, the founder, owner, author, and editor of OvenSpot. My passion for one-pot cooking commenced when I was working to prepare cafeteria lunches for school students. I am now on a mission to assist you in choosing the cooking pot or appliance you will use daily. As well as in-depth information to assist you in using and caring for your cookware and appliances.
Questions? Reach out to Michelle at [email protected]