What Can a Multi-Cooker Do? Do I Need One
Do you get confused when new appliances come onto the market? Well, this particular appliance not only carries out multiple functions but also comes disguised under many names.
To name a few multi-cooker, pressure cookers, multi-function cookers, and even one-pot cookers.
What Can a Multi-Cooker Do? A multi-cooker carries out the cooking functions of many appliances all within the one electric appliance. It is a slow cooker, rice cooker, pressure cooker, electric pot, steamer, fryer, air-fryer, dehydrator, yogurt maker, and breadmaker.
I have covered it below hopefully in easy-to-understand terms so you can decide if you need one of these multi-cookers in 2021!
Spoiler alert "I got one" and I believe a multi-purpose cooker can satisfy everyone's needs as we all like to prepare different dishes.
Disclaimer: As an Amazon Associate I earn from qualifying purchases on my website. If you make a purchase through links from this website, I may get a small share of the sale from Amazon and other similar affiliate programs.
What Is a Multi-Cooker?
A multi-cooker is something-in-1. I say this because this appliance can literally replace so many different meal preparation appliances.
These electric cooking pots can carry out the functions of and replace the following appliances. Pressure cooker, slow cooker, rice cooker, electric pot, conventional oven, stovetop, steamer, fryer, yogurt maker, and breadmaker.
The cooker arrives with various functions and settings that are pre-programmed.
To use one of these cookers is really as easy as choosing a recipe, buying the ingredients, preparing ingredients, popping them in the cooker as per the recipe, and choosing the right program.
You will then be notified when the meal is ready if you are not around it will turn itself on to the keep warm mode. The keep-warm mode can stay on for up to 12 hours in some cookers.
After you get the hang of the pre-programmed recipe combinations you can then move on to program your own favorite recipes into the appliance. You know the ones that we all tend to cook all the time.
If you have landed on this page and know you already want to purchase a multi-cooker CLICK HERE and you will see my multi-cooker and also what else is available in multi-cookers.
What Can a Multi-Cooker Do?
Using a multi-cooker you will be able to make 1000's different meals. If it can be cooked this appliance will be able to do it for you. They use less oil or fat lubricants to cook with so you are already winning by consuming fewer calories.
The multi-cookers come complete with steaming racks that stack inside the cooking pot. This feature enables you to prepare the main dish and any accompaniments you may want with the meal such as vegetables.
Once you get the hang of using your appliance you will soon be enjoying the benefits of nutritious hearty food prepared from fresh ingredients.
In our busy lives, this has to be a big benefit knowing that you can prepare quick healthy food while not being tied to the kitchen for hours on end.
Is a Multi-Cooker Healthy?
Multi-cookers are absolutely healthy. I ask you what is not healthy about preparing your own meals from fresh meat and produce. The only alternative I see is pre-packaged fake food or takeaway.
So yes I believe that any meal you meals you prepare is healthier than the fast options out there.
A day in the life of a Multi-Cooker!
Breakfast
Let's start with breakfast you will be able to freshly cook oatmeal or another breakfast favorite overnight using the time delay setting.
Morning Tea
Mid-morning you can bake bread, cakes, scones maybe a dessert.
Lunch
Then on to lunch, on the weekends the possibilities are endless anything from risottos, soups, stews, casseroles, salads, and beyond. If you are home during the week for lunch this appliance will reheat a meal for you.
Dinner
Alternatively, prepare something quick and healthy. If you prepared a delicious meal the night before chances are you are going to be taking leftovers to work – how good is that?
Come home to dinner already prepared such as pot roasts, potatoes, steamed vegetables quick clean, and then you can prepare a dessert. If you are late home or not ready to eat use keep warm and reheat settings are right there to be used.
Desserts
You will be blown away by the desserts and cakes you can prepare in a multi-cooker.
Overnight you can either prepare breakfast for the next morning or maybe a big batch of yogurt!
What Can You Save With a Multi-Cooker?
The savings you can achieve with a multi-cooker is one of the best features of owning one of these appliances they include space, energy, time, and of course money!
Space
The space you save with a multi-cooker is awesome. You can remove a number of appliances and just have one cooker. This frees up so much space in your kitchen you will truly feel liberated.
These cookers are also handy for any number of other spaces. Such as college dorms, offices, RVs, holiday apartments, holiday cabins, small apartments, and tiny homes.
In fact anywhere with an outlet.
Energy
Energy savings – the traditional kitchen stove/oven uses ten times more energy than a multi-cooker. Throw into the mix the other appliances you would use to prepare some meals as well as the extra hot water for washing up.
Time
Due to the fact that after preparation the multi-cooker cooks automatically. So the time saved in the kitchen is fantastic. Think of all the other things you could be enjoying.
Money
Not only will you not have to purchase a kitchen appliance to prepare certain foods you won't have to replace existing appliances. This is a huge money saver.
Combine this with the amount of money you will save on food by preparing nutritious meals that provide leftovers for lunches or meals for the freezer. You will be well in front financially.
Convenience and Safety
The convenience comes with the fact that you can leave the cooker to prepare the meal. Safety comes into play because when the multi-cooker has completed its programmed task it will automatically turn off.
Some cookers will even alert you to the end of cook time. If you do not respond the cooker will revert to the keep warm setting until you are ready to serve.
Cleaning and Care
Cleaning is easy just empty the cooker clean the cooking pot and any steamer inserts you may have used. They simply wipe down the whole appliance with a damp cloth.
These cookers do not retain any odors from meals prepared. Cleaning and care are a breeze.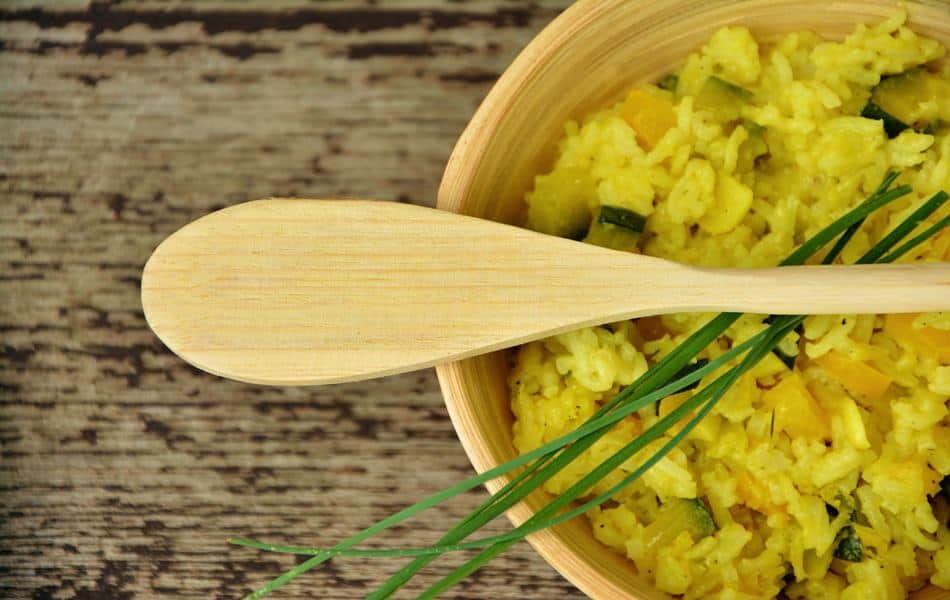 Multi-Cooker Benefits
Multicookers replace a number of kitchen appliances such as slow cookers and rice cookers. They are generally compact and easy to store. So compact in fact can use them anywhere.
Holiday homes, RV, anywhere you have a power outlet, you are ready to go. The clean-up is kept to a minimum because you are not using a number of pots and pans. The units themselves are easy to clean.
They are safe to use, are programmable, and can be left alone while the cooking process takes place.
Depending on the size of your multi cooker you can prepare meals for a large number of people. Just about any meal you can think of you can prepare in a multi-cooker.
Related read what can you use instead of a pressure cooker?
Final Thoughts – What Can a Multi-Cooker Do?
I believe the main confusion with getting answers on what certain appliances claim to do or which appliance they replace is because not all of the multi-cookers do the same job.
Some are advertised as 7-in-1 others 8-in-1 and others are still 9-in-1. The numbers 7, 8, and 9 do not necessarily mean the number of appliances they replace. It's also about the functions, settings, and programs as well.
So as with any other purchase, you make doing a little bit of homework upfront will almost always give you what you are searching for.
I can guarantee you will be swapping various recipes for dishes you would probably never consider making with your family and friends in no time.
Life is just easier if you use your multicooker to its maximum capabilities, you will not be sorry you purchased one of these appliances.
If you want to check out my multi-cooker CLICK HERE to view it at Amazon. (I actually have the multi-cooker and a slow cooker in the same brand…)
If you want to know more about these amazing cookers, as well as, some of the best brands. The brands include Instant Pot, Crock-Pot, Cosori, T-Fal, Breville, Fagor, KitchenAid, and Gourmia.
So why not head over and check my extensive report on the best multi-cookers by clicking here.
One-Pot Cooking Rocks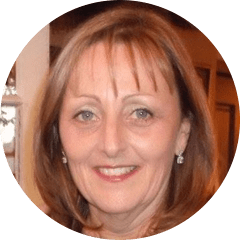 Michelle – Author
Hi, I'm Michelle the founder, owner, author, and editor of OvenSpot. My passion for one-pot cooking commenced when I was working to prepare cafeteria lunches for school students. I am now on a mission to assist you in choosing the cooking pot or appliance you will use every day. As well as in-depth information to assist you in using and caring for your cookware and appliances.
Questions? Reach out to Michelle at michelle@ovenspot.com