COSORI 8 Qt Premium 8-in-1 Programmable Multi-Cooker
The Cosori 8 Quart Premium 8-in-1 Programmable Multi-Cooker is a family-sized multi-cooker that is sure to impress.
As well as looking great, at first sight, this large family-sized Cosori 8 in 1 pressure cooker would certainly make your busy life easier.
Coming home to any number of dishes that can be prepared using the Cosori pressure cooker recipes, Yum…
Disclaimer: As an Amazon Associate I earn from qualifying purchases on my website. If you make a purchase through links from this website, I may get a small share of the sale from Amazon and other similar affiliate programs.
If you have landed on this page and already know that you want to purchase the Cosori 8 Qt Premium 8-in-1 Programmable Multi-Cooker. CLICK HERE to see it at Amazon.
Cosori 8 Premium 8-in-1 Programmable Multi-Cooker
What does the Cosori 8 Qt Premium 8-in-1 Programmable Multi-Cooker (Pressure Cooker, Rice Cooker, Steamer, Warmer, Etc.), 1200W, Includes Glass Lid, Sealing Ring, and Recipe Book have to offer you?
Cosori electric pressure cooker recipes come in the box with the Cosori 8 Quart Multi-Cooker. So you will be able to jump straight in and get cooking healthy meals.
Read on because I will share with you the features of this Cosori 8 Quart multi-purpose cooker. Along with things I like the most about this multi-cooker, the pros and cons, and lastly my final thoughts about the cooker.
Features of the Cosori 8-Quart Multi-Cooker
8-in-1 Kitchen Appliance
Advanced Micro Processor
Controlled Cooking Programs
6 Pressure Settings
LED Display Panel
Built-In Timer
Easy Access Glass Lid
Steam Rack – Stainless Steel Thickened with Handle
Dishwasher-Safe
Food-Grade Stainless Steel (18/8) Inner Pot
Thermolytic Pot Bottom
Extra Sealing Ring for the Pressure Cooker Lid
ETL, FCC & FDA-Approved
9 Safety Mechanisms – Listed Below
Dimensions 14.8 inches x 14.2 inches x 14.2 inches and weighs 8.95 pounds
About the Cosori 8 Quart Multi-Function Cooker
When you unpack your Multi-Cooker you will receive a pleasant surprise at how good this 8-Quart brushed stainless steel, which is fingerprint resistant, cooker looks.
It has black accent trim and a very large setting panel complete with LED display lighting which comes complete with a built-in timer. The newest model now comes with your choice of Fahrenheit or Celsius readings.
The 17 Advanced Micro Processor Controlled programs include Porridge, Soups, White Rice, Brown Rice, Saute', Steam Potatoes, Bake, Reheat, Slow Cook, Stew/Meat, Poultry, Beans, and Keep-Warm.
There are also 3 new pressure cooker settings which are Hot Pot, Pasta/Boil, and Saute'/Brown.
Another feature of this multi-cooker is that the slow cooker component comes complete with High, Medium, and Low settings.
The pressure settings and the cooking time are also customizable, so not only will you be able to access and use the Cosori Free Online Recipes you will be able to use all your old favorites.
Also in the box when you unpack your new multi-cooker you will receive a rice spoon, ladle, steamer rack, measuring cup, and glass lid with an extra silicone sealing ring.
The 3-ply stainless steel and aluminum base has been designed for thermal conductivity. For even heat distribution you will find over 40 grooves on the bottom of the pot.
The inner pot is manufactured from food-grade stainless steel (18/8) and the new model has a stainless steel thickened steam rack complete with a handle.
The inner pot and steam rack are safe for dishwashers this ensures easy cleaning after meal preparation. As is the glass lid which easily detaches from the pressure cooker.
For safe operation, this COSORI 8 Qt Premium 8-in-1 Multi-Cooker sports 9 safety mechanisms (outlined below) and has been certified by the ETL, FCC, and FDA.
9 Safety Mechanisms – COSORI 8 Quart Multi-Cooker
Safety should NEVER be underestimated with electrical appliances and the 9 included safety mechanisms included with this Cosori multi-cooker are AWESOME.
Pressure Limiter
Lid Lock Safety
Anti-Clog Protection
Lid Position Monitor
Pressure Auto-Control Guard
Electrical Current Monitor
Excessive Pressure Protection
Temperature Controller
Excess Temperature Monitor
Pros and Cons – COSORI 8 Quart Multi-Cooker
| PROS | CONS |
| --- | --- |
| Nice looking appliance | Takes longer to heat up and depressurize than a traditional stovetop pressure cooker |
| Large capacity – suits families | |
| The stainless steel insert is very easy to clean | |
| Slow Cooker has High, Medium, and Low settings | |
| Free Cosori Online Recipes | |
| Superior Customer Support | |
Where Can You Buy the COSORI 8 Quart Multi-Cooker
You can check out this cooker as well as other sizes and cooking combinations at Amazon.
Click here to see the Cosori 8 Qt Premium 8-in-1 Programmable Multi-Cooker at Amazon today…
To Finish – Cosori 8 Qt Programmable Multi-Cooker
I believe that this cooker is a great option as it comes with many features that other brands do not offer in this price range. If you decide to purchase the Cosori 8 Qt Premium 8-in-1 Programmable Multi-Cooker I do not think you will be disappointed.
The bonus clear lid is an excellent alternative to the black one to use for non-pressurized cooked and you can use it if serving straight from the cooker at the table. You can also use the glass lid to sit on the pot insert and put leftovers straight into the fridge.
The customer support from Cosori has been reported as excellent. Which gives one peace of mind when purchasing any product. With all that information I hope you are a little closer to making a decision on whether this Multi-Cooker is for you.
Cosori 8 Qt Pressure Cooker Manual
The after-sales service with the Cosori Brand also allows you to access the Cosori Pressure Cooker Manual and the Cosori Pressure Cooker Instructions you can see more about Cosori and download the manuals for yourself by going to the Cosori website.
If you haven't decided if a multi-cooker is for you why not check out my article which outlines if, in fact, they are any good?
Related read Pressure Cooker Manuals
Recommended Reading
If you want some more information on this Cosori multi-cooker or maybe other brands of multicookers.
Why not check out my article to learn more about Multi-Purpose Cookers?
I also have an article that covers the Cosori pressure cooker 8-quarts little brother the Cosori pressure cooker 6-qt and another article that covers their little sister the Cosori 2-qt pressure cooker.
One-Pot Cooking Rocks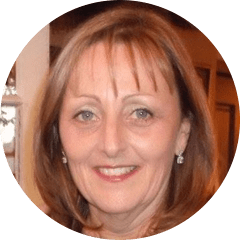 Michelle – Author
Hi, I'm Michelle the founder, owner, author, and editor of OvenSpot. My passion for one-pot cooking commenced when I was working to prepare cafeteria lunches for school students. I am now on a mission to assist you in choosing the cooking pot or appliance you will use every day. As well as in-depth information to assist you in using and caring for your cookware and appliances.
Questions? Reach out to Michelle at [email protected]