Pressure Cooker Manuals (User, Warranty & Recipe)
Pressure Cookers, to some, are an essential appliance in any kitchen. They are used to cook food quickly and efficiently, saving you time and money. Pressure cooking has been around since 1679 over time with the invention of other cooking appliances the pressure cooker has evolved.
Pressure cookers are now making a comeback as they have become more affordable and easy to use. As well as the traditional stovetop pressure cooker we now have access to electric pressure cookers and multi-use pressure cookers.
Pressure cookers are made of stainless steel, aluminum, or ceramic-coated pots with lids that lock for cooking under pressure. They usually have a trivet, steamer basket, and other accessories available.
The following is a comprehensive list of user manuals for popular pressure cooker brands of pressure cookers on the market today! Also, provided are links to warranty information and recipes provided by the manufacturer that uses pressure cooking techniques so you don't just buy your new pot without knowing what to do with it!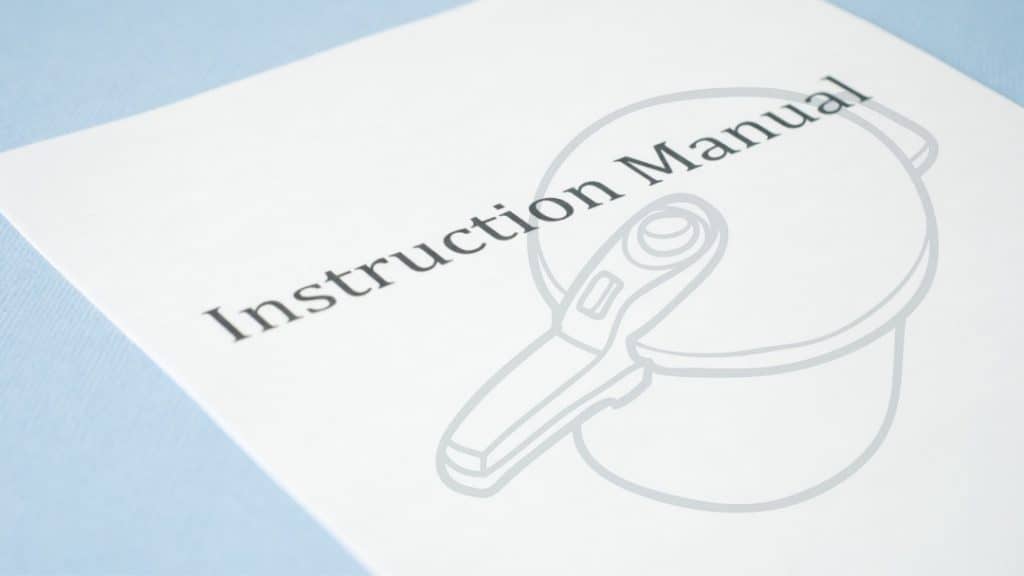 Disclaimer: As an Amazon Associate I earn from qualifying purchases on my website. If you make a purchase through links from this website, I may get a small share of the sale from Amazon and other similar affiliate programs.
Popular Pressure Cooker Manual List
CHEF iQ Smart Pressure Cooker
CHEF iQ Smart Pressure Cooker Manuals
Chef iQ Smart Pressure Cooker User Manual
CHEF iQ Smart Pressure Cooker Warranty
CHEF iQ warranty and support information
FAQs
Quick answers to common pressure cooker questions.
How do you use a manual pressure cooker?
With the pressure cooker lid locked heat the pot up over medium to high heat. It will be at pressure when the valve stops hissing. Turn to low and set the required cooking time. Do not attempt to open the lid until all the pressure has been released after cooking.
Related read How to Use a Stovetop Pressure Cooker
How to use your pressure cooker for the first time?
Heat the pot up over medium to high heat. It will be at pressure when the valve stops hissing. Turn to heat down to low then set the recipe cooking time. You can open the lid after cooking time when all the pressure has been released from the pressure release valve (read about release valves).
This article gives you all the tips and tricks for using a pressure cooker for the first time. How to Use a Jiggle Top Pressure Cooker (Tips I've Learned)
Can a pressure cooker explode?
Valves that are faulty, in disrepair, or vents that are blocked may cause messy explosions. That said modern pressure cookers have many features of safety in place to assist in avoiding accidents.
Related read How do Pressure Cookers Work? (Stovetop and Electric)
Wrapping Up
I am a cookware and cooking appliance connoisseur I use my Crock-Pot Expressi as a pressure cooker as well as an extra slow cooker when entertaining. Throwing my hat into the Air Fryer arena I managed to score a Ninja Foodi with the TenderCrisp feature at Costco for a great price.
Why did I choose this brand? Firstly the brand awareness and the fact I did not have a cooker from Ninja, secondly the fact it is a multi-cooker. Meaning I can utilize various pots at once the produce fantastic meals. My stovetop pressure cooker is a much loved passed on to me Prestige pressure cooker.
One-Pot Cooking Rocks
Related Read
Pressure Cooker Temperature Chart (Time Conversions)
How to Use a Pressure Cooker Without a Whistle
Pigeon vs Prestige Pressure Cooker: Which Is Better?
Hard-Anodized vs Stainless Steel Pressure Cookers – Best?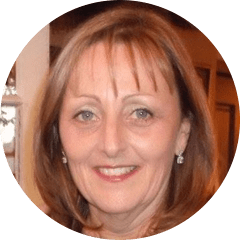 Michelle – Author
Hi, I'm Michelle the founder, owner, author, and editor of OvenSpot. My passion for one-pot cooking commenced when I was working to prepare cafeteria lunches for school students. I am now on a mission to assist you in choosing the cooking pot or appliance you will use every day. As well as in-depth information to assist you in using and caring for your cookware and appliances.
Questions? Reach out to Michelle at michelle@ovenspot.com