How do Pressure Cookers Work? Pressure Cooking 101
Most of us have heard of the kitchen appliance the pressure cooker, but many people do not know what they are, how they work, or how to use them. So how do pressure cookers actually cook your food?
Pressure cookers utilize the power of steam, created by boiling water at incredibly high temperatures, to cook a wide range of food. Cooking with a pressure cooker can also be versatile, with boiling, braising, and steaming all possible with modern pressure cookers and electric pressure cookers.
There are multiple advantages and disadvantages to using pressure cookers, but you can be assured it's safe regardless of the higher temperature used. There are also diverse food types available with pressure cooking.
Need to know exactly how pressure cookers work in cooking your food, the pros and cons of pressure cooking, the best meals to cook, and whether the machines are completely safe? You're in the right place, I have all the information you need! Let's get right into it!
How Does a Pressure Cooker Work? (Simple Answer)
Unlike a regular pot, a pressure cooker has a modified cover that latches on over a rubber gasket to produce a tight seal when the pressure is turned up. The cooker works by boosting the temperature of boiling water, which reduces the amount of time water boils, braises, or steams food by a significant amount.
In order to use a pressure cooker, you must first place the meal in a pot with some liquid, typically at least 2 cups, in order to build up adequate steam pressure. Once the lid is securely fastened and the cooker is set to high heat, steam builds up in the pot and cannot be let out via the opening.
When steam is trapped within a cooker, it raises atmospheric pressure like high altitudes inside the cooker by 15 pounds per square inch (psi), which is 15 pounds above normal sea level pressure. As a result of the increased pressure, the boiling point of water rises from 212°F to 250°F. It is this greater temperature that allows food to cook more quickly.
Once the pressure in the cooker reaches its maximum level, which is commonly signaled by a gauge or a pop-up rod on the lid, a release valve opens, allowing steam to escape in a controlled flow to keep the temperature within the pot constant.
However, some versions include a lower pressure setting as well, between 10 and 11 psi, or around 235°F, which might be useful for cooking at lower temperatures. (Lower pressures are particularly useful for delicate meals such as puddings, for instance.)
Electric Pressure Cookers
Electronic pressure cookers are available in well-known brands including Crock-Pot and Instant Pot. These types of cookers may be configured to operate at varied pressures and temperatures. They can be set to switch between low temperatures for soaking beans and whole grains and higher temperatures for cooking.
Electric pressure cookers have a stainless steel outer casing complete with a heating element which is the heat source. An inner pot, where you cook your food, this pot sits upon the element resulting in a shorter cooking time when cooking time is complete.
The lid twists on the unit it comes complete with a steam release valve and a rubber ring mounted inside the rim of the lid to assist with keeping the hot steam inside the unit.
The electric sealed pot will prepare all the same delicious meals using the conventional methods and easy steps that a traditional stovetop pressure cooker does.
What Are the Advantages and Disadvantages of Pressure Cooking?
A pressure cooker cooks food about 30% quicker than traditional techniques such as steaming, boiling, and braising. The American Council for an Energy-Efficient Economy, pressure cookers also consume 50 to 75 percent less energy than conventional cookers due to the shorter cooking periods required.
Because there is less water in which nutrients may dissolve, pressure-cooked meals retain more vitamins and minerals (as well as taste) than boiling foods do.
Pressure cookers are extremely handy as food cooks at high elevations because of their high pressure. Increasing elevation causes a reduction in air pressure.
This results in water boiling at lower temperatures, which causes cooking times to be extended. A pressure cooker maintains consistent and accurate atmospheric conditions within the cooker, allowing cooking times to be reduced even at high elevations.
It takes some getting accustomed to using a pressure cooker since it is not just a pot with a cover. Cooking a standard stew or soup will need less liquid than usual because of the lack of evaporation; nevertheless, using too little liquid could result in burning on the bottom of the cooker, which is dangerous.
Monitoring is more complicated than just opening the lid. The lid is locked in place when the pressure is at its maximum. You must relieve the pressure before you may remove the lid.
This is done for your protection. It is possible that this may increase the overall cooking time if you must then replace the cover and bring the cooker back to full pressure.
Finally, if food is left in the cooker for even a few minutes longer than necessary, it may quickly become overcooked.
In this article what cookware and appliances can you use instead of a pressure cooker?
What Are the Best Meals to Cook in a Pressure Cooker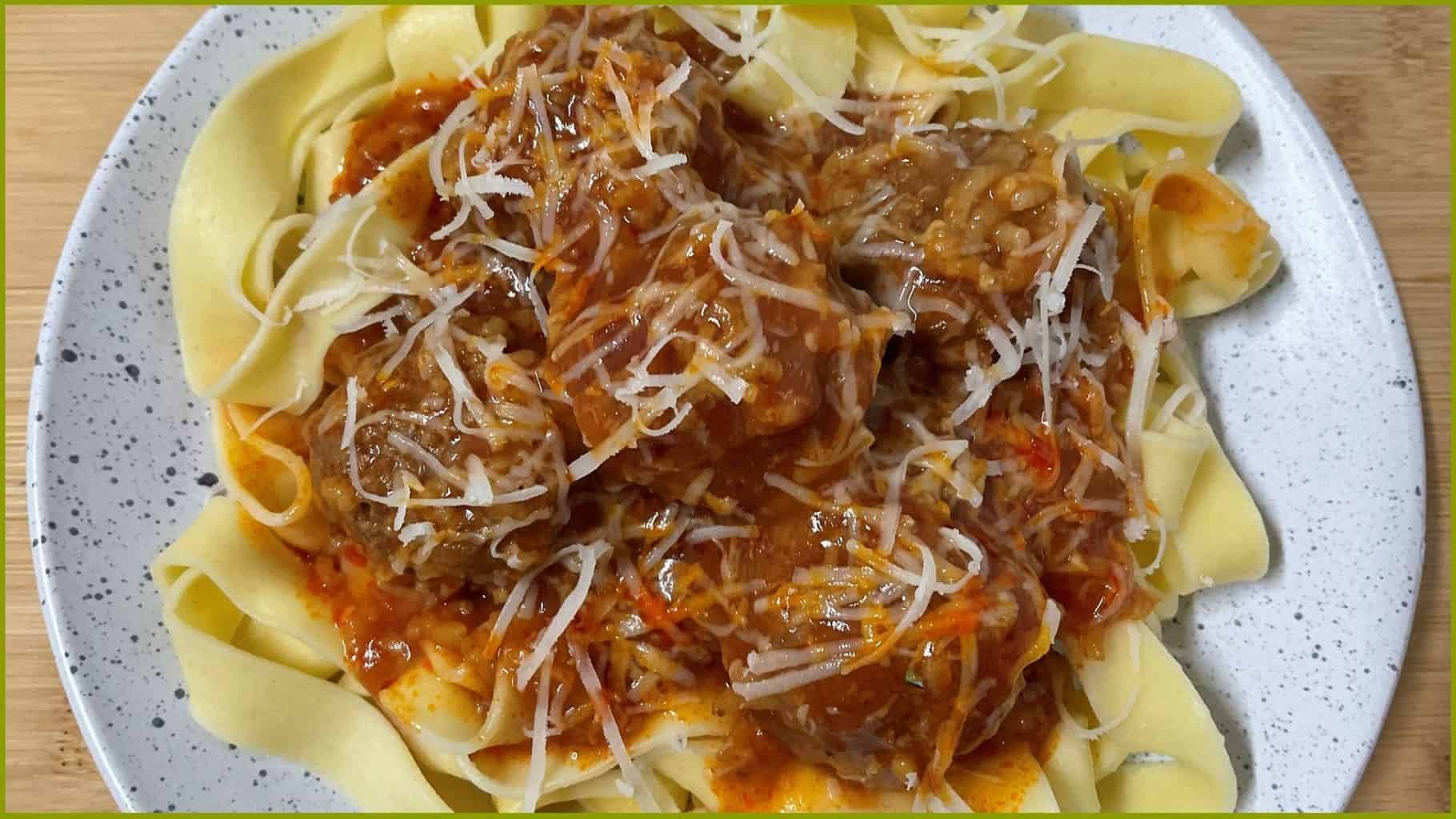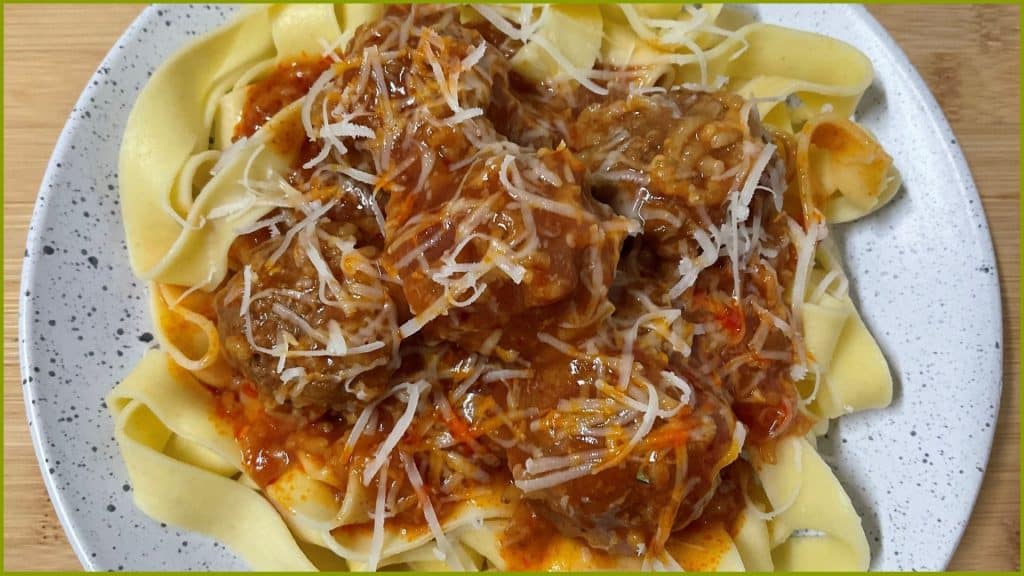 Because pressure cooking is a moist-heat cooking technique, foods that taste nice when boiled, braised, or simmered function best when pressure cooked. You get the idea using the list below, don't be afraid to mix n match.
Slow cooker recipes like soups, stews, and stocks are excellent choices.
Dry beans, whole grains, risotto, polenta, and grits.
Dense vegetables such as beets and carrots.
Meats that would typically be braised, such as beef chuck, pig shoulder, or chicken parts.
As a result of cooking these foods under pressure, their proteins are denatured, their starches gel and their fibers become more malleable.
This means they cook faster roughly one-third of the time it would take them to do so under normal atmospheric pressure.
Cooking time for hard dry beans, such as chickpeas, may be reduced to roughly 20 minutes under pressure, compared to the usual cooking time of over an hour.
In less than an hour, a full-flavored beef stock that would ordinarily boil for the greater part of the day can be pressure cooked, and risotto may be prepared in less than 10 minutes. The manner in which you release pressure has a significant impact on the cooking process.
Food – Pressure Cooking Time
These are general estimates, and actual times may vary. It's always a good idea to check the instructions specific to your pressure cooker.
| Food | Pressure Cooking Times |
| --- | --- |
| Grains | |
| Rice | 4-10 minutes |
| Quinoa | 1 minute |
| Oats | 10-20 minutes |
| Vegetables | |
| Carrots | 4-5 minutes |
| Potatoes | 10-15 minutes |
| Broccoli | 0-2 minutes |
| Beets | 20-25 minutes |
| Soup | 10-30 minutes |
| Stew | 15-35 minutes |
| Stock | 25-45 minutes |
| Meats | |
| Chicken | 10-15 minutes |
| Beef | 15-35 minutes |
| Pork | 15-40 minutes |
| Fish | 3-5 minutes |
See an in-depth chart listing everyday foods we cook in a pressure cooker.
Pressure Release Methods
Although there are different types of pressure cookers, generally speaking, there are three basic pressure-release methods:
Natural release is achieved by turning off your stove and allowing the pressure to naturally drop.
Cold water running the pot under cold water;
Quick release is accomplished by manually opening the release valve on your cooker.
Natural depressurization takes 5 to 20 minutes, depending on the quantity and density of the ingredients. It is most effective for foods such as braised meats and dried beans.
They also benefit from a resting period after cooking and are prone to breaking apart during rapid depressurization. Natural depressurization is not recommended for foods such as frozen vegetables.
Both the cold water approach and the fast-release method depressurize the cooker quickly, making them suitable for most vegetables and cereals, which may easily overcook if not used properly.
Reliable recipes are essential for successful pressure cooking since precise time is required to avoid overcooking or undercooking. Seek advice from your cooker's owner's handbook and begin timing after the cooker has achieved maximum pressure.
Try to slightly underestimate the overall cooking time just to be on the safe side. Overcooking cannot be undone but you can always add additional heat and pressure to complete the cooking process.
What happens when the pressure is released to check on the food if you discover that the food needs more cooking time? All you need to do is put the lid back on and continue cooking for a few minutes or lock the lid back in place and return the cooker back up to full pressure.
Are Pressure Cookers Completely Safe?
In the 1950s, pressure cookers were widespread in American households, but reports of cookers bursting due to poor sealing put many off using these cookers altogether.
As a result of the widespread availability of frozen meals and other simple cooking methods, pressure cooking in the United States had mostly disappeared by the 1970s.
In Europe, where such products were less popular, the pressure cooker continued to be the favored method of expediting dinner preparation.
All high-pressure cookers are now equipped with a fail-safe feature. These safety features are known as a safety valve or pressure release valve.
A backup vent or an overpressure stopper is included, which allows you to relieve extra pressure if you fail to turn down the heat after the pot has reached maximum pressure, or if the main vent gets blocked with food during cooking.
It should be noted that due to an expanding rubber gasket, also known as a sealing ring, located within the lid, it is difficult to unlock and remove the lid until the pressure inside the cooker has been released.
Make cooking easier and check out the tips I've learned to use a jiggle top pressure cooker.
If you use your pressure cooker on a regular basis, check the rubber gasket to make sure it is pliable (not dry) and free of cracks in order to guarantee a tight seal.
Check to verify that the primary vent is clean by flowing warm water through it on a regular basis and that the overpressure plug or backup vent is not clogged.
As with any hot pot, it is a good idea to tilt the lid when removing it after the pressure has been released, so that it functions as a screen between you and any remaining steam coming from the cooker while you are doing so.
This is not just a cooking pot, you will be using a high cooking temperature and it will cook under pressure. Learn how to avoid pressure cooker accidents including safety tips.
FAQs
Quick answers to common pressure cooker questions.
Why do pressure cookers explode?
Faulty valves can cause a pressure cooker to explode as the built-up pressure cannot escape as it was designed to do. Valves should always be clean and the seal of the pressure cooker lid should always be intact.
Learn with diagrams what the parts of a pressure cooker are.
Can I leave a pressure cooker unattended?
A short walk out of the room is okay but leaving a pressure cooker unattended is not a good idea. Staying in attendance while a pressure cooker works so quickly is beneficial as you can hear or see any issues that may arise with valves being blocked. Taking the heat away from a suspect pressure cooker could avert disaster at the very least a mess to clean up.
A pressure cooker works under which law?
Ideal Gas Law is based on the principles of the physicist, Denis Papin, who invented the pressure cooker in 1679. The formula is PV +nRT. Read an in-depth explanation in my article about the pressure cooker gas law.
Can you overcook in a pressure cooker?
Yes, you can overcook in a pressure cooker. Use the correct amount of liquid and cooking time to avoid this. Check out this article that covers pressure cooker temperatures as well as time conversions.
Related Reading
To Finish – How do Pressure Cookers Work?
To cook a variety of foods, pressure cookers use the power of steam, which is formed by boiling water at very high temperatures. Cooking using a pressure cooker is very adaptable since current pressure cookers allow for boiling, braising, and steaming.
There are several benefits and drawbacks to using a pressure cooker, but it is certainly safe. Pressure cooking also allows for a wide range of food varieties.
I hope you've learned all you need about how pressure cookers work, what food to cook, the advantages and disadvantages, and whether it is safe.
One-Pot Cooking Rocks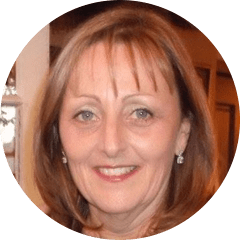 Michelle – Author
Hi, I'm Michelle the founder, owner, author, and editor of OvenSpot. My passion for one-pot cooking commenced when I was working to prepare cafeteria lunches for school students. I am now on a mission to assist you in choosing the cooking pot or appliance you will use every day. As well as in-depth information to assist you in using and caring for your cookware and appliances.
Questions? Reach out to Michelle at [email protected]