COSORI Mini 2 Qt Programmable Multi-Cooker
In this article about the Cosori Mini 2 Qt Programmable Multi-Cooker, I will share with you the features of this mini electric pressure cooker. Along with the in-depth review, we will take a quick look at the pros and cons, and finally my verdict on the multi-cooker.
I believe we will both come to the conclusion that this Cosori 7-in-1 multi-functional pressure cooker is a must-have. Especially for anyone who loves preparing quick nutritious healthy meals.
Disclaimer: As an Amazon Associate I earn from qualifying purchases on my website. If you make a purchase through links from this website, I may get a small share of the sale from Amazon and other similar affiliate programs.
COSORI Mini 2 Qt Programmable Multi-Cooker
What is included in the premium brand multi-cooker is great. Not only compact but stylish and easy to use. Make sure you watch the short video so you too can appreciate the ease of use this cooker provides.
If you have landed on this review BUT you already know you wish to purchase the COSORI Mini 2 Qt Programmable Multi-Cooker, Pressure Cooker, Rice Cooker, Slow Cooker, Yogurt Maker, 800W, Includes Glass Lid, Sealing Ring, and Recipe Book. Click CLICK HERE to see it at Amazon.
Features of This Mini 2-quart Multi-cooker!
Unique Pressure Release Button
Custom Cooking Time
Easy Access Lid removes for easy cleaning
7-in-1 Kitchen Appliance
12 Cooking Programs
Thermolytic Bottom
Dimensions 11 inches x 10 inches x 11 inches
Weighs 7.8 pounds
About This COSORI 2 Quart Mini Multi-Cooker
This mini electric pressure cooker has been designed to prepare meals for up to 3 people. With that in mind, it is suitable for small households, newlyweds, working professionals, students, and small families of up to 3 people.
As the Cosori 2 qt pressure cooker is so compact it makes perfect sense to take it with you when traveling. It will also suit college students, use it in the RV, or at a powered camping site as well as have one to use at your office for heating up leftovers.
Easy to Use
This all-in-one kitchen appliance replaces 7 common kitchen devices – Pressure Cooker, Slow Cooker, Rice Cooker, Sauté Pan, Yogurt Maker, Steamer & Warmer. Which allows you to make meals without using multiple pots and pans. Any recipes you can think of can be prepared in this multi-cooker.
There are 12 cooking programs to choose from which you can use to carry out the following steam, stew, sauté, and even bake your favorite meals. The easy-to-read LED control panel and display built-in timer allow you to program the mini electric pressure cooker with ease.
Fully Equipped
Included with the Cosori Mini 2 Qt Programmable Multi-Cooker is a food-grade (18/8) stainless steel inner pot. 3-ply stainless steel & an aluminum base for strong thermal conductivity. As well as a glass lid for slow cooking or serving food straight to the table. For all your steaming or baking needs there is a steam rack and Cosori has also supplied an extra sealing ring for the pressure cooker lid.
Also included are a rice spoon, a ladle, a steamer rack, a measuring cup, and a glass lid so you start pressure cooking as soon as you receive your new Cosori 2 qt pressure cooker.
The dimensions of this Mini 2 Quart Multi-Cooker are 11 inches x 10 inches x 11 inches and this mini pressure cooker weighs just 7.8 pounds.
Unique Features
The pressure release button will quickly release pressure to protect you from hot steam. This allows you to get your fully cooked meal faster.
Comes complete with 3 custom cooking times – 'Less,' 'Normal', and 'More' which are selected guides that increase or decrease the cooking time while under pressure.
Specially designed functions safely limit pressure levels, monitor the temperature, watch the securing and opening of the lid, and maintain safety for your peace of mind.
The Thermolytic bottom has been designed to efficiently dissipate heat which in turn will extend the lifetime of the pressure cooker.
Cooker Access
The specially designed easy-access lid allows you to easily open the lid using either your right or left hand.
Cooker Safety
This Cosori Multi-Cooker has been approved by ETL, CETL, FCC & FDA.
It combines 9 safety mechanisms including functions that safely limit pressure levels. As well as monitor the temperature, watch the securing and opening of the lid, and maintain safety.
So whether you are a beginner or a professional cook the Cosori company has your safety covered.
Cooker Cleaning
The detachable lid easily comes off the pressure cooker you just open the lid and twist it to remove it. Which in turn makes for easy multi-cooker cleaning.
The stainless steel inner pot, glass lid, and steam rack are all dishwasher safe.
What Can You Cook in This COSORI Multi-Cooker?
The 13 Micro Processor-Controlled programs will let you prepare Rice, Yogurt, Soup, Multigrain, Slow Cook, Bake, Steam, Sauté, Poultry, Beans, Meat/Stew, and Porridge.
You will be able to prepare Breakfasts of cinnamon steel-cut oats or yogurt. Main Meals of salmon and rice with snow peas, roasted chicken, and maybe some mac n cheese. Side dishes as well as desserts like New York style cheesecake or white chocolate fudge.
Pasta is ready in just 3 minutes. Boiled eggs come out perfect and take just 6 minutes, congee with beans or beef with tomato are cooked to perfection every time.
You can use your own recipes or access the "Free COSORI Online Recipes".
The keep-warm feature means you can eat whenever you are ready and not exactly when the meal has finished cooking.
Cosori 2 Quart Pressure Cooker Recipes
On offer by the Cosori company are some uniquely designed recipes to suit this compact multicooker. You will be able to access "FOR FREE" some of the following just to name a few:
BREAKFAST
Oatmeal with Berries & Almonds
Pork & Ginger Congee
Maple Vanilla Yogurt with Raspberries
Plain Yogurt
APPETIZERS
Hummus
Baba Ganoush
Quick Deviled Eggs
Steamed Artichoke
ENTREES
Spring Veggie Risotto
Chicken Tacos
Southern Indian Beef Curry
Beef Stew
Italian Meatballs
Salmon with Lemon Dill Sauce
Chicken Plov
Chicken Cacciatore
General Tso's Chicken
Pork Chops with Mushroom Gravy
Mongolian Beef
Baby Back Ribs
SOUPS
Corn & Coconut Soup
Pasta Fagioli
Simple Southern Chili
Chicken Tortilla Soup
Classic Chicken & Vegetable Soup
SIDES
Corn Sauté
Sautéed Mushrooms
Creamy Polenta
One-Pot Mac & Cheese
Mushroom Brown Rice Pilaf
Healthy Fried Rice
Mexican Cilantro Black Beans
Mexican Rice
Coconut Scented Quinoa
Lemon Saffron Basmati Rice
DESSERTS
White Chocolate Fudge
Rich & Decadent Hot Chocolate
Coconut Rice Pudding
Crème Brûlée
Salted Caramel Dessert
For easy and FREE access to these recipes just go to the Cosori website.
Pros and Cons – COSORI 2 Quart Mini Multi-Cooker
| PROS | CONS |
| --- | --- |
| Delay time button for cooking flexibility | The inner bowl should be thoroughly washed before first use as it smells |
| The steam release button keeps your hand away from steam | |
| Replaces many kitchen appliances | |
| I will give you more room in your kitchen if it is a small space | |
| Easily transported due to its compact size | |
| User Guide and User Manual readily available in PDF Format at the Cosori website | |
| 1-year warranty and lifetime customer support from the Cosori company | |
Where Are Cosori Products Made
Cosori products are designed in the United States of America and then following strict guidelines are manufactured in China.
To Finish – Cosori Mini 2 Qt Programmable Multi-Cooker
This great-looking Cosori mini electric pressure cooker with its black accent features surrounding its stainless steel finish would be an asset to any kitchen whether small or large.
It is compact for easy storage, saves you time, and cooks faster than conventional cooking. It will also save you up to 70% energy usage.
With the Cosori personal electric pressure cooker, you will be able to prepare fast, healthy meals with 90 to 95% of nutrients sealed in.
Whether it is for yourself or a gift you will love the Cosori 2 qt pressure cooker, so why not head over to Amazon to see this cooker for yourself?
If you haven't decided if a multi-cooker is for you why not check out my article which outlines if, in fact, they are any good?
Check out the Cosori Mini 2 Qt Programmable Multi-Cookerere at Amazon for yourself.
Recommended Reading
If you want some more information on this Cosori multi-cooker or maybe other Brands of Multi Cookers.
Why not check out my article about Multi-Purpose Cookers? Click on this link and you will be taken to the article.
I also have an article that covers the Cosori 2-qt pressure cookers big brothers the Cosori pressure cooker 6-qt and another article that covers the Cosori 8-qt pressure cooker.
One-Pot Cooking Rocks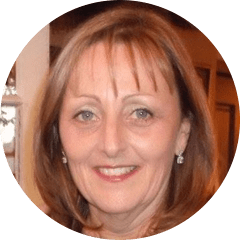 Michelle – Author
Hi, I'm Michelle the founder, owner, author, and editor of OvenSpot. My passion for one-pot cooking commenced when I was working to prepare cafeteria lunches for school students. I am now on a mission to assist you in choosing the cooking pot or appliance you will use every day. As well as in-depth information to assist you in using and caring for your cookware and appliances.
Questions? Reach out to Michelle at [email protected]