How to Steam in a Hamilton Beach Rice Cooker
A rice cooker is aptly named but this cooking appliance can be utilized to prepare more than just steamed rice. It really does just depend upon the size and model you purchase.
Not all rice cookers are equal. Some smaller models really are only rice cookers.
Steaming in a Hamilton Beach Rice Cooker is carried out the same as in other rice cookers.
To steam food, the rice cooker will require a steaming basket that sits at the top of the cooker, alternatively, a trivet may be used. During the preparation of a rice cooking cycle carried out in the cooking pot, the steam basket holds the food you want to be cooked.
Disclaimer: I earn from qualifying purchases on my website as an Amazon Associate. If you purchase through links from this website, I may get a small share of the sale from Amazon and other similar affiliate programs.
How to Steam in a Hamilton Beach Rice Cooker?
So if you have ever wondered how you steam in a rice cooker check out the simple steps below.
What Food Can I Prepare in a Rice Cooker?
Meal Time
Breakfast
Steel-cut oats
Lunch
Soup
Quinoa & vegetables
Dinner
Steamed fish or chicken
Steamed vegetables
Soup
Steam Vegetables in a Hamilton Beach Rice Cooker
Instructions about how to use a rice cooker including steaming vegetables are below. But there are two ways to steam in the rice cooker.
Firstly, you can use your rice cooker purely as a steamer. Think of a pot of boiling water on a cooktop with a steamer placed inside and then a lid on the pot.
Secondly, use your rice cooker a little more like an electric cooking appliance with a steamer basket sitting inside the top of the appliance and then the lid on top.
How to Steam Only a Rice Cooker
Choose your food to be steamed prepare, was, and add to the steamer basket (try to cut your pieces similar sizes so they cook evenly)
Add water to the bottom of the pot (use your user manual so you have the correct amount of water to cover the cooking cycle time required)
Insert the steam basket and put the lid on
Start your cooking cycle
How to Make a Meal With Your Rice Cooker
You will cook rice in the pot below then steam vegetables or protein of choice in the steamer basket.
You will need to consult your manual so you use the correct cooking cycle for the meal you are preparing. (I check out my table below for hints)
Rice in water at the bottom
Steamer basket with protein and/or vegetables – do not overload as it takes longer to cook and you may ruin the rice below
Start the required cooking cycle
| Vegetables | Meat |
| --- | --- |
| Asparagus – half or pieces | Chicken – Internal temperature 160-165 degrees |
| Broccoli – whole or cut | Salmon – Internal temperature of 145 degrees |
| Carrots – slice or dice | Shrimp – pink and opaque |
| Corn cobs – cut to fit | |
| Potatoes – cubed | |
| Yellow Squash or Zucchini – slice or cube | |
Rice Cooker Hacks
Always read your manual before using your rice cooker – as there could be split cooking times depending on the food types you are steaming.
Cut food portions evenly for better results and even cooking.
Don't be afraid to season your rice when cooking – use stock, salt, pepper, herbs, and spices.
Do not overload the cooker – food will stick while other parts of the meal may not cook at all.
About My Favorite Hamilton Beach Rice Cooker
If you have been searching for a rice cooker that makes fluffy rice with minimal effort then the Hamilton Beach Rice Cooker with Rinser Steam Basket could be what you have been looking for.
This 8-cup capacity rice cooker complete with a rinse or steam basket has a bit to offer looks deceiving, it looks smart and compact but it comes with some great features.
If not interested in reading this you can head over to Amazon and see the price, reviews, and delivery times for this rice cooker.
Features – Hamilton Beach Rice Cooker
Compact appealing design with an easy-to-hold carrying handle
Rice rinser/steam basket in one
2-8 cups cooked rice capacity, 1-4 cups uncooked rice capacity
The simple, one-touch operation
Automatically switches to keep warm after cooking
Removable non-stick cooking pot
8 Cups Cooked/4 Cups Uncooked
The cooking pot and rice rinser/steam basket are dishwasher safe
Lid liner removes for easy cleaning
Includes dishwasher-safe rice measuring cup and rice paddle
Dimensions of rice cooker 8.1 inches x 9.6 inches x 8.1 inches
Weighs 2.9 pounds
About – Hamilton Beach Rice Cooker
This rice cooker cooks more than just rice! If whole grains are your thing you can prepare them in this cooker as well! Why not try some sorghum, barley, quinoa, millet, buckwheat, lentils, oats, wheat berries as well as farro?
The rice cooker comes with a steam basket that can be used for seaming meat and vegetables but can also be used for rinsing rice before cooking.
This rinsing process stops the rice from clumping together due to the excess starch which can be present in some brands of rice.
This rice cooker can also be used for one-pot cooking. Included with the rice cooker is a steaming time chart to assist you in preparing steamed meals.
In this rice cooker, you are also able to make dinner in one pot. Such as steamed seafood, chicken, or vegetables in the steam basket. All the while your rice is cooking below, or you can forget about the rice and just steam your meat and vegetables.
The one-touch control of the Hamilton Beach rice cooker allows you to cook your meal as required. When it is finished it automatically shifts to the "keep warm" mode.
The accessories that complete this package are a rice measuring cup and rice ladle which should be used following instructions for the perfect rice every time.
The rice cooker is easy to clean because the cooking pot, rice rinser or steam basket, rice ladle, and rice measuring cup are all safe to use in a dishwasher. Then add to that the easy removal of the lid liner for cleaning makes this a great no-mess cooking appliance.
Learn the tips and tricks on how to fix undercooked rice!
Hamilton Beach Rice Cooker Recipes
If you need some inspiration for recipe ideas that are designed to be cooked in the Hamilton brand of rice cooker you can jump over to the Hamilton Beach website here and check out an awesome range of recipes.
Learn this skill how to reheat leftover rice in a rice cooker to make your life easier.
Customer Reviews
One Customer Review on Amazon posted their recipe for "The Best Fluffy Basmati Rice" by following their instructions! Click the link below to see that review plus other reviews of the Hamilton Beach Rice Cooker with Rinser Steam Basket.
Another customer reviewed that the rice cooker was too difficult to clean. Well, I guess reviews are personal opinions after all…
Go through Amazon and read the Hamilton Beach review for yourself…
Why Is this Hamilton Beach Rice Cooker My Favorite
I believe that this would be the perfect choice for a rice cooker for a couple or a small family. With its compact size and flexible capacity, this rice cooker would suit a home with limited storage space either in the kitchen or pantry.
Don't forget to make the most of the carry handle attached to the cooker. Take the cooker to dinner parties with your favorite dish inside ready to be cooked or kept warm.
Check out the Hamilton Beach Rice Cooker with Rinser Steam Basket for yourself today!!!
Learn how to choose a rice cooker that suits your needs.
To Finish – How Do You Steam in a Hamilton Beach Rice Cooker?
If you are considering purchasing a rice cooker you should consider what you want the machine to be able to achieve for you.
What if you purchased a cooker that is a little larger than a dedicated rice cooker to achieve full meal preparation in a one-pot cooker – appealing?
One-Pot Cooking Rocks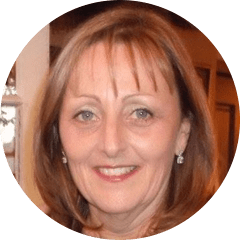 Michelle
Hi, I'm Michelle, the founder, owner, author, and editor of OvenSpot. My passion for one-pot cooking commenced when I was working to prepare cafeteria lunches for school students. I am now on a mission to assist you in choosing the cooking pot or appliance you will use daily. As well as in-depth information to assist you in using and caring for your cookware and appliances.
Questions? Reach out to Michelle at [email protected]