How to Clean a Rice Cooker
Do you own a rice cooker? If not, you may be wondering if it's worth the investment. After all, who needs one of those? Well, turns out a rice cooker is a great appliance to have in your kitchen! It's especially handy if you like to cook rice or quinoa. But what do you do if your rice cooker gets dirty?
The most effective way to clean a cooker is with a self-cleaning cycle. However, if your cooker doesn't have this feature washing all parts by hand and a thorough clean inside and out regularly is the best practice.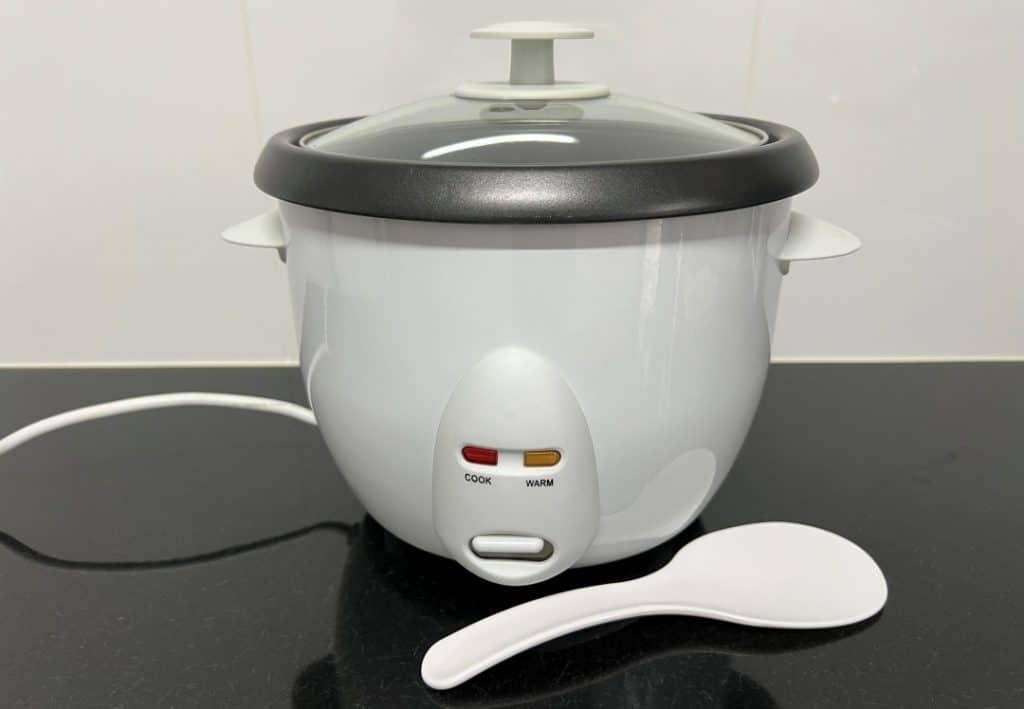 Disclaimer: As an Amazon Associate I earn from qualifying purchases on my website. If you make a purchase through links from this website, I may get a small share of the sale from Amazon and other similar affiliate programs.
Here are my tried and tested tips for cleaning a rice cooker.
Cleaning a Rice Cooker
Here are my tried and tested tips for cleaning a rice cooker.
Cleaning the Removable Parts
Unplug The Appliance
To avoid accidents you must unplug the appliance and allow it to cool completely for about 30 minutes. Once the cooker is cool, you can begin the cleaning process.
Disassemble Removable Parts to Clean Them
Before cleaning your rice cooker, it is important to disassemble all of the removable parts. These parts are the detachable lid, the inner cooking pot, and the base of the unit that contains the hot plate.
Depending on the model of the rice cooker, there may also be a steamer basket or other accessories that need to be removed. Once all of the parts have been taken out, they can be washed in warm, soapy water. All but the outer electrical casing that is!
Wash the Inner Pot
If you have a rice cooker, you know that it's a handy tool to have in the kitchen. But did you know that you should wash the inner pot after every use? Here's why:
When you cook rice, the starch from the rice can build up in the inner pot. If you don't wash it off, this starch can harden and become difficult to remove.
Additionally, the build-up of starch can affect the way your rice cooker cooks the rice, making it less effective. Washing the pot after each use will help to keep it clean and prevent this build-up.
So how do you wash the pot? First, rinse it with running hot water this helps remove the starchy residue.
Then using warm water, mild soap, and a moist cloth remove the food particles. Rinse in hot water again. If the inner pot of the rice cooker is clean of food remnants use a dry cloth and set it aside.
Do not be tempted to use a metal utensil or scrubber to clean your inner pot as you will damage its cooking surface.
Just repeat the process above.
Clean the Lid
As anyone who has cooked rice knows, it can be tricky to get a perfect consistency. If the water-to-rice ratio is off, the rice can come out either mushy or undercooked.
One way to help ensure perfectly cooked rice is to clean the lid of your rice cooker. Trust me a totally clean appliance makes a big difference during the cooking process.
When rice is cooked, steam rises and condenses on the lid. Over time, this build-up of water can lead to mineral deposits and even mold growth. By simply wiping down the inner lid with hot soapy water after each use, you can help prevent these problems and ensure that your rice cooker will last for many years to come.
Clean the Electric Part of the Rice Cooker
Clean the Inside of the Rice Cooker
A rice cooker casing or cooking unit that contains the heating element can be made from various materials including aluminum, plastic composite, or even a stainless steel rice cooker. None of the casing can be submerged in water because of the electric plug.
Clean the inside by using a wet cloth and wipe it and the heating plate thoroughly. If there are some sticky rice or tough stains use soap on the cloth and gently rub. Rinse the cloth, with clean water, wipe again then use a clean cloth to wipe around the inside to dry all areas.
Clean the Exterior of the Cooker
To keep your rice cooker in good condition, it is important to clean the exterior regularly. Depending on how often you use it, you may need to clean it once a week or more.
The best way to clean the exterior is to use mild detergent and a soft cloth. A soft bristle toothbrush will clean the hard-to-reach areas.
Be sure to rinse the rice cooker well after cleaning to remove any detergent residue. If your rice cooker has a non-stick coating, be careful not to damage it with abrasive cleaners or scrubbers. With regular cleaning, your rice cooker will continue to work well for years to come.
Stubborn Stains
You can use a natural cooker cleaner like baking soda and vinegar.
Simply mix equal parts baking soda and vinegar to form a paste (cleaning solution) and spread it over the inside of the cooker. Allow the paste to sit for several hours before scrubbing it away with a damp cloth. With a little elbow grease, your cooker will be sparkling clean in no time!
Dry the Electric Rice Cooker Before Reuse
Before you can use your electric rice cooker again, it's important to make sure that all parts of the cooker are dry. Be sure to rinse them thoroughly with cold water and dry them completely before putting them back in the rice cooker. Assembling the rice cooker with wet parts can lead to rusting or other damage.
With all of the parts clean and dry, your rice cooker will be ready to use again. Moreover, If any moisture is left on these surfaces, it could cause the rice to stick or burn. Once all parts of the cooker are dry, you'll be ready to make your next batch of perfect rice.
Learn more about rice cooker safety in my article Rice Cookers: Can They Explode or Catch on Fire
Can a Rice Cooker go in the Dishwasher?
Detachable parts that are marked dishwasher safe, cooker instruction manual, for example, the interior pot, rice cooker lid, rice paddle, and measuring cup can go in the dishwasher. The electrical appliance or outer case cannot go in a dishwasher, it should be cleaned by hand.
Clean Rice Cooker Smells
There are various reasons why your rice cooker might smell from watery rice that has bubbled over the sides of the pot during cooking to burnt cooking residue on the inside of the cooker.
The unpleasant odors can be removed by firstly cleaning the inside of the pot of all liquid, food residue, and hard bits of rice.
Mix together one part vinegar and three parts water dip a moist rag or soft sponge into the mixture and wipe the inner pot, kitchen appliance casing, and the lid. Rinse with clean water if the unpleasant smell persists repeat until gone.
Maintaining Clean Rice Cookers
Clean Your Rice Cooker After Every Use
It is very important to clean your rice cooker regularly. When you use it, rice and other particles can get stuck in the pot and on the cooking plate. If these are not removed, they can start to rot and produce mold.
It is unpleasant to look at and it can also be dangerous if bacteria start to grow. In addition, a build-up of dirt and grease can make your rice cooker less effective and increase the risk of fires.
Use Your Rice Cooker on a Flat and Stable Surface
It is important to use your rice cooker on a flat and stable surface. This will help prevent the rice cooker from tipping over and spilling hot food. It is also important to maintain a clean rice cooker.
Be sure to wipe up any spills immediately, and wash the pot and lid with warm soapy water after each use. By taking these simple precautions, you can keep your rice cooker in good condition and ensure that it lasts for many years.
Handle Your Cooker With Care
Every rice cooker comes with a set of basic maintenance and handling instructions. Read these thoroughly before using your cooker for the first time, as they will help you to keep it in good condition for years to come. In general, you should aim to clean your cooker after every use as mentioned above.
Wash the pot and lid in warm, soapy water, and wipe down the exterior of the machine with a damp cloth. If your cooker has a non-stick coating, be careful not to damage it while cleaning. When storing your cooker, make sure that the lid is loose so that air can circulate freely.
How to Get the Most Out of Your Rice Cooker?
A rice cooker is very simple to use and can be a great time saver if you are someone who cooks rice on a regular basis. If you have never used a rice cooker before, or if you are looking for ways to get the most out of your rice cooker, then here are some tips that will help you do just that.
Learn how to get the most from your rice cooker in the article How Do Rice Cookers Work?
Follow the Manufacturer's Instructions
When it comes to using your rice cooker, it is important to follow the instructions that come with it to the letter. This means adding the correct amount of water and rice, as well as using the appropriate cooking setting. If you do not follow the instructions, then you may not get the best results.
How Do You Use a Black and Decker Rice Cooker? Great tips apply to all rice cookers in this article.
Use the Right Amount of Water
One of the most important things to remember when cooking rice in a rice cooker is to use the correct amount of water. Too much water will leave the rice overcooked, sticky, and mushy.
On the other hand, if you use too little water, the rice will be undercooked and hard. The best way to determine the correct amount of water to use is to consult the instructions that come with your particular model of a rice cooker.
Don't Overdo It With the Seasoning
Another important tip for getting the most out of your rice cooker is to not overdo it with the seasoning. If you add too much salt, pepper, or other spices, the rice will be very salty or spicy. This can ruin the flavor of the dish and make it unenjoyable to eat. When it comes to seasoning, less is usually more.
Learn how to turn plain rice into a perfect side dish or even a meal with my article How to Season Rice in a Rice Cooker
Let It Rest Before Serving
Once your rice is cooked, it is important to let it rest for a few minutes before serving. This will allow the flavors to meld together and give the dish a more rounded flavor. If you do not let the rice rest, it will be bland and unappetizing.
By following these simple tips, you can get the most out of your rice cooker and ensure that your rice dishes are always flavorful and enjoyable.
To Finish: How to Clean a Rice Cooker
So there you have it! Everything you need to clean your rice cooker. A little elbow grease and some simple supplies are all you need to get your appliance looking and smelling fresh again. If you've followed along with each step, your rice cooker should now be sparkling clean and ready for its next use.
These articles might be of interest to you!
One-Pot Cooking Rocks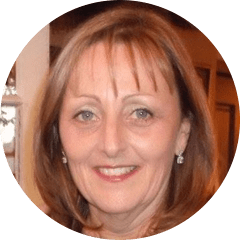 Michelle – Author
Hi, I'm Michelle the founder, owner, author, and editor of OvenSpot. My passion for one-pot cooking commenced when I was working to prepare cafeteria lunches for school students. I am now on a mission to assist you in choosing the cooking pot or appliance you will use every day. As well as in-depth information to assist you in using and caring for your cookware and appliances.
Questions? Reach out to Michelle at [email protected]