How to Fix Undercooked Rice Guide: All Cooking Methods
Have you ever made rice and then realized that it wasn't properly cooked? If the rice grains are still hard or it's still sticky and slimy, what can you do to fix this problem? We are going to find out.
Generally, undercooked rice will need more water if the pot has boiled dry or more cooking time if there is too much water in the pot. The solution depends on the initial cooking method. Rice on the stove will have a different fix to the way rice is made in the oven. Each solution will involve cooking the rice further.
How to Fix Undercooked Rice in a Rice Cooker
Fixing rice in a rice cooker is perfectly possible, although it can be a little tricky. You will need to first determine whether the rice is cooked and water is left in the cooker, or whether the rice has not yet been cooked. If the rice is still hard in the center, it isn't cooked.
The solution is to cook it more, but you need to do so carefully to avoid burning your rice. If you cook it for much longer or at a high temperature, you may find that the bottom of the rice scorches.
If you no longer have water in your rice cooker, the first thing that you need to do is add some more water. Just a small amount, around a quarter of a cup or even less, will be sufficient.
Pour this in and then turn the rice cooker back on and allow the water to gently steam the rice. Keep the heat very low so that you do not burn the rice at the bottom of the cooker.
Wait for around five minutes, and then test the rice again. It should now be soft. If it is still hard, check that there is enough water in the cooker and allow it to steam for a little longer. It should soon soften enough to eat and enjoy.
Make sure you do not add a lot of water to your rice cooker, or you will end up with mushy rice. You want all of the water to evaporate as the rice finishes cooking.
Pro TIPS: To avoid rice undercooking in a rice cooker do not lift the lid until the timer of the rice cooker switches to keep warm mode or off. Ensure that the steam release valve in your rice cookers lid is clean and unblocked so excess steam can release so you don't need to lift the lid to stop spluttering or bubbling over.
Rice Cooker Rice Cooking Times
For perfectly cooked rice every time use this rice cooker cooking chart to prepare your rice dishes.
Dry Rice
2 cups (1 cup = 240ml)
Water or
Stock

Cooking Time

Yield

Basmati
2 1/2 cups
30 – 35 mins
4 cups
Brown Rice
3 cups
65 – 70 mins
4 cups
Jasmine Rice
2 cups
25 mins
4 cups
White Rice (medium/short)
2 cups
30 – 35 mins
4 cups
White Rice (long)
2 1/2 cups
30 – 35 mins
4 cups
Red rice, black rice,
and others (follow manufacturers
cooking instructions)
Rice Cooker Rice Cooking Chart (rice, ratio, cooking times)
Related read How Long Does Rice Take to Cook in Rice Cooker?
How to Fix Undercooked Rice in the Microwave
If you are cooking rice in the microwave and it is not done, you will need to follow similar steps. First, check whether your rice is dry. If it is dry, it needs more water, but you should not add this directly to the bowl.
You will end up with soggy rice if you add it to the bowl at this stage. Instead, take two clean sheets of paper towel, and run them under the tap so that they are wet. Lightly squeeze them out, being careful not to tear them.
They want to be wet, but not dripping wet. Once you have got the right level of moisture in them, straighten them out and place them on top of the bowl with your rice in it. Put one sheet on first, and then the second.
Place the bowl of rice back in the microwave, and turn it on for two minutes. The steam from the paper towels will cook the rice in that time, leaving it soft and fluffy, and ready to eat.
When the two minutes have passed, use a tea towel or oven gloves to lift the bowl out and remove the paper towels. Be cautious, because both will be very hot, and there is likely to be steam trapped inside.
Check that the rice is cooked, and then serve it up. If it needs longer, dampen the paper towels again and continue this method using one-minute or thirty-second increments to get the rice perfect.
Using wet paper towels prevents you from getting soggy rice, but ensures that there is enough moisture in the microwave to make the rice tender and soft.
If you try to steam the rice with water in the bowl, you will probably find that the steam just escapes into the microwave and the rice ends up dry and undercooked. The paper towels trap the moisture in the bowl and ensure that the rice gets cooked.
Microwave Oven Rice Cooking Times
For perfect fluffy rice, every time follow the microwave cooking times from the table below.
Dry Rice
(1 cup = 240ml)
Water or
Stock
Cooking Time
Yield
Basmati
1 1/2 cups
9 – 11 mins (High)
2 cups
Brown (glutinous whole rice grains)
1 1/2 cups
12 mins (High)
2 cups
Brown (Long grain rice)
3 cups
30 mins (70% power)
2 cups
Jasmine (Short grain rice)
1 1/2 cups
9 – 11 mins (High)
2 cups
Arborio (sticky rice, Sushi rice)
1 1/2 cups
9 – 11 mins (High)
2 cups
White
1 1/2 cups
9 – 11 mins (High)
2 cups
Wild rice, red rice, black rice,
and others (follow manufacturers
cooking instructions)
Microwave Rice Cooking Chart
Related read Microwave Pressure Cookers: Everything You Need to Know
How to Fix Undercooked Rice on the Stove
It is worth noting that if you have undercooked rice on the stove, you can fix it using the above microwave method if you prefer. Simply transfer the rice to a microwave-safe bowl, add the paper towels, and give it two minutes in the microwave.
However, if you don't have a microwave or you would rather keep working on the stove, let's look at what you should try.
There are a few ways to fix rice that has been undercooked on the stove. The first involves simply adding a little more water to the pan and allowing it to keep cooking as it was before. Keep the heat reasonably low so that it does not burn on the bottom.
However, there is a risk that only the bottom of the rice will cook with this method, so another option is to steam the rice lightly.
If there is still water in the rice, you do not need to add any. If the rice has boiled dry, add a little water to the bottom of the pan.
Next, put a lid on the pan and turn the heat up to low/medium. Keep an eye on the water levels so the rice at the bottom doesn't burn. Steam should build up in the pan, cooking the rice throughout, rather than just at the bottom.
This could take about ten minutes, but make sure you stay nearby so that you can add more water if the pan boils dry. You should not need to add a lot, but this will depend on how much steam can escape from your pan.
Related read How Do You Use a Black and Decker Rice Cooker?
How to Fix Undercooked Rice in the Oven
If you have never cooked rice in the oven, you might be surprised to see this method, but it is an easy way to make great rice. However, it is easy to undercook it if you aren't careful.
When you discover your oven-baked rice is undercooked, check whether all of the water has been absorbed by the rice. If there is still water in the dish, put it back in the oven and allow it to cook for another five minutes or so.
If there is no more water but the rice is still a little chewy, add a small splash of water. Cover the baking dish with its lid again (or use foil if the dish does not have a lid) and then put it back in the oven.
One of the nice things about this method is that you don't need to worry about the rice burning because it is in an oven, rather than against direct heat. Give it another five to ten minutes in the oven, and then take it out and check whether the water has been absorbed.
If there is still water but the rice is done, take the lid off and give it a few more minutes in the oven to allow the water to evaporate. This will give you dry, fluffy rice.
You can also fix undercooked oven rice by putting it in your microwave and using the paper towel method, which may be quicker. However, you should be able to do it in the oven just as effectively.
Great read check out my article How Long Does Rice Take to Cook: 6 Ways to Cook Rice
How to Fix Undercooked Rice in a Casserole
Sometimes, you end up with uncooked rice inside a meal, and this is problematic. How do you cook the rice without overcooking the rest of the ingredients, and without trying to pick the rice out one grain at a time?
Unfortunately, it is tricky, and it will depend on how undercooked your rice is. If the rice is raw, you may have to deal with slightly overcooked casserole, because there simply isn't a way to get the rice cooked without further cooking the casserole.
However, your dinner should still be nicer than it would be if you served it with raw rice.
To fix undercooked rice in a casserole, you will need to add more liquid. You should only need a small amount if the rice is almost cooked, but if you have accidentally put raw rice in a dish that called for cooked rice, you'll need plenty of liquid.
Check how much liquid the rice requires to cook in the first place, and add approximately this amount to your casserole – but don't use water for this one. It will make your casserole taste thin. Instead, add a stock that will suit the kind of casserole you have made, such as beef stock.
Put the casserole back in to cook for another hour with a tight lid on it (assuming the rice is fully raw). If the rice is mostly cooked, a small amount of stock and another ten or twenty minutes should be sufficient.
Learn How to Reheat Casseroles: The Right Way!
Different Types of Rice
Use the following table to choose the correct type of rice for your recipe. Remember that the rice-to-water ratio for white rice is one cup of rice to two cups of water, but other types of rice may require more or less during its cooking process.
Properties
of Rice

White

Brown

Basmati

Jasmine

Length
Short, medium & long
Short, medium & long
Long
Long
Texture
Sticky due to its starchy properties. Light & fluffy when cooked
Chewy texture as the husk is left on the grain. Light & fluffy when cooked and not sticky
Grains separate and do not stick when cooked
Soft grains with floral aromas that soak up accompanying flavors
Flavors
Mild
Nutty
Nutty & Spicy
Nutty & sweet with jasmine flavors
Use rice for
Versatile: steaming, stuffing, stir-fries & Pilaf
Casseroles, stews, stir-fries, Pilaf, and stuffing
Ideal for many uses including curries, saffron rice, Dal
Asian and Thai dishes, as well as curries & stir-fries
Growing Regions
Asia & USA
Asia & USA
India & Pakistan
Thailand, Cambodia, Laos, Vietnam
Protein
8g per cup
5g per cup
4g per cup
8g per cup
Fat
0g per cup
1g per cup
2g per cup
0g per cup
Cooking Time
(using boiling
on stovetop method)
15 minutes
45 minutes
15 minutes
18 minutes
FAQs
Some quick answers to some frequently asked questions about cooking perfect rice.
Why is my rice still hard after cooking?
Not enough water – the recipe and use a measuring cup to make sure you're adding the correct amount. If the rice is not cooked through, it may be because it wasn't cooked long enough.
Another possibility is that you didn't allow enough time for the rice to steam properly. Using a lid to cover the pot while it cooks, will help the rice absorb more water and cook through evenly.
How do you fix undercooked crispy rice?
Fixing undercooked crispy or crunchy rice is easy by placing the rice in a pot. Add just enough water to cover the rice and bring the pot to a simmer. Check that the rice is absorbing water every couple of minutes. Remove from heat when soft. to avoid overcooked rice.
How to fix dry rice?
To fix dry rice add water. Add small amounts like a tablespoon or two at one time and stir through. Continue until you have the consistency you require.
How do I know if my rice is done?
You can tell if your rice is done by using a simple method: taste it. If the rice is tender and has a slightly nutty flavor, it is done. Another way to test for doneness is to look at it. It should look light and fluffy and the grains should be soft and fully cooked, with no hard centers.
How to save undercooked rice?
Let the rice cool transfer it to a glass bowl and cover it with a lid or plastic wrap. Leftover rice can be stored in the refrigerator for three to four days. Rice can be stored in the freezer for one to two months. If you store your rice in the freezer, thaw it properly before reheating.
Wrapping it Up: How to Fix Hard Rice
Rice can be a challenging food to cook, and if you're struggling, don't worry. You can fix undercooked rice relatively easily, no matter what cooking method you are using. Just go slowly and add small amounts of liquid so your rice doesn't burn or end up soggy.
One-Pot Cooking Rocks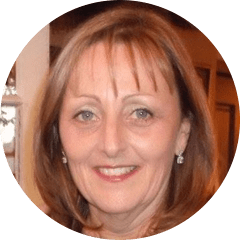 Michelle – Author
Hi, I'm Michelle the founder, owner, author, and editor of OvenSpot. My passion for one-pot cooking commenced when I was working to prepare cafeteria lunches for school students. I am now on a mission to assist you in choosing the cooking pot or appliance you will use every day. As well as in-depth information to assist you in using and caring for your cookware and appliances.
Questions? Reach out to Michelle at michelle@ovenspot.com