How to Reheat Casserole: The Right Way
Casseroles are versatile dishes that are great for feeding large groups. They are perfect for hosting an event where the numbers are uncertain, as leftovers can be enjoyed later in the week. But how do you reheat casseroles without them drying out?
Successfully reheat a casserole, use a pot with a tightly fitted lid, in the oven, it takes approx 20-30 minutes at 325°F. Alternatively, you can use a microwave, toaster oven, or stovetop. Best results are obtained when reheating it at room temperature also, ensure the food is spread evenly for uniform heating.
Store-bought casseroles often have their own reheating instructions, including some that can be heated directly when frozen. But homemade casseroles are not generally equipped with heating guides. The best way to reheat one depends on portion sizes and the type of casserole. But there are some general guidelines to follow that will stop your reheated dish from drying out.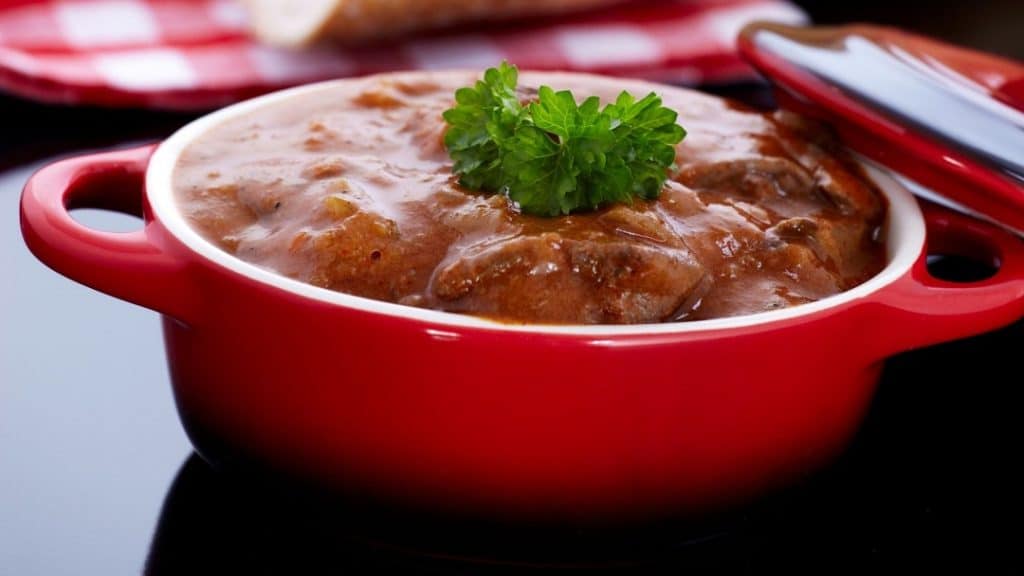 Reheating Casseroles: General Tips and Tricks
How do you reheat casserole without drying it out? Regardless of the type of casserole and the method of reheating it, these are a few essential things to keep in mind.
Store Casseroles Properly
Casseroles are a cinch to prepare ahead of time to eat the next day. They can easily remain in the fridge for a few days. However, it is also common for casseroles to be stored in the freezer. Regardless of where you plan to store it, you need to keep a few things in mind.
Cool it quickly: you want it cooled within two hours before popping it into the fridge or freezer. If your home is warm, you need to move the casserole into a cooler spot to cool it while keeping it covered.
Storing: if you are going to store it in portioned sizes, divide it now, as this speeds the cooling process. Use a freezer bag or an airtight container. Food also cools faster in shallower containers.
Sealing: make sure the casserole is tightly sealed before placing it in the fridge or freezer. Failure to do this can cause the casserole to dry out or acquire freezer burn, both of which cause loss of flavor.
Defrost the Casserole Before Reheating
If you have stored a frozen casserole in the freezer, it must be thoroughly defrosted before being heated. Homemade casseroles are not suited for reheating from frozen.
If food is not defrosted thoroughly, you can end up with chilled and soggy sections with burnt or overdone outer edges. Improper defrosting can also lead to the top half of a casserole being hot with the underside still frozen.

The best way to defrost a casserole is to put it in the fridge the night before you plan to eat it. If you don't have time to do so, there are defrosting options in many microwaves. However, some microwaves do more than others with this setting. Also, microwaves always provide better results with smaller portions.
Reheat From Room Temperature
Before reheating a casserole, you should ideally remove it from the fridge and let it sit for twenty minutes up to an hour. This not only limits the time it needs to be in the oven, microwave, etc., but it is also safer for the baking dish. Even cast iron gets cranky if given a thermal shock. (Also, broken glass or Pyrex makes for terrible seasoning to any recipe.)
Remember: Reheating NOT Recooking
Keep in mind that when reheating a casserole, you are warming it back up, not cooking it all over again. Trying to recook it loses flavor and can dry it out or even burn it.
How to Reheat Casseroles in the Oven?
The oven is the ideal way to reheat most casseroles at a moderate temperature. Even casseroles that are closer to stew (or are stew) often do well in an oven as the heat surrounds the meal.
When a stew-like casserole (or just stew) is reheated on the stovetop, you need to watch out for burning the bottom of the meal and try to prevent it from coming to a boil.
Oven temperature – preheat to 350 F (176 C).
Make sure your casserole is in an oven-safe dish. If not, transfer it.
If your casserole can be cut into portions, do this now, as it will save on reheating time.
Make sure your casserole is evenly distributed throughout the baking dish. This will help ensure even reheating.
Cover the casserole with aluminum foil. Unless you have a bread-based casserole, covering these sometimes makes them soggy. Some people pierce the foil many times to create vents. Others put a baking try on a rack above to create a "shield" so the bread casserole doesn't brown but won't "steam" and become soggy.
Check on it every ten minutes.
Stir the casserole halfway through reheating, if it is the sort that can be stirred.
Remove foil when you think you are 5-10 minutes from done.
If you need the top to be crispy and some of its crunchiness has been lost, switch over to the broiler at the end. It will only need a couple of minutes to regain the crunch.
Remove when finished. The average reheating time is 20-30 minutes. But it depends on the type of casserole, its density, and overall size. Some will take over 45 minutes.
If you have a cooking thermometer, you are aiming for the casserole to be 165 F (74 C) in the center.
Do you have undercooked rice in your casserole check out my article for a quick fix on how to fix undercooked rice.
How to Reheat Casseroles in the Microwave?
Sometimes the only thing available is to reheat your food in a microwave. Also, if you are heating a single portion, the microwave is much more convenient than using an oven.
Make sure the casserole portion is in a microwave-safe dish.
Make sure the portion is evenly spread out to ensure even cooking.
Have the lid off, but place a damp paper towel (NOT plastic wrap) over the food. (The damp paper towel will help prevent the food from drying out.)
Heat it for 2 minutes and check. If it needs more time, add it in 30-second increments.
If the casserole can be stirred, do so each time you check on it until it is hot throughout.
If it is done, but you want it a bit crisper, you can pop it under the broiler or a toaster oven for a few minutes, if they are available.
How to Reheat Casseroles in a Toaster Oven?
Toaster ovens are an excellent alternative to microwaves when reheating small portions. They are less likely to leave your meal soggy. They are absolutely ideal for casseroles that have breaded or fried pieces or a bread base.
Make sure your casserole portion is in a toaster oven-proof dish.
Put the temperature on, no higher than 350 F (176 C).
Cover in foil to prevent it from drying out.
Remove the foil when you think it is about done.
How to Reheat Casseroles on the Stove?
A heavy pan like a Dutch oven is best for casseroles that are more like stews, curries, or chilis. On top of the stove use low heat and lots of stirring. Remember, you are reheating, not cooking it again, so while a gentle simmer is okay, you do not want or need a boil (ruins the flavor).
Rice, pasta, and noodle-based casseroles can also do well, provided they are the type that can be stirred. However, you might need to add a splash of liquid that goes with the dish (stock, milk, gravy, or water). Again, lots of stirring to avoid burning and no boiling.
Double boilers work best for items that might easily burn, such as mashed potatoes or heavy sauces. However, you still need to stir frequently to ensure it warms evenly and doesn't lose its consistency (separating or clumping).
Reheating Casserole in a Convection Oven
A convection oven is an oven with a fan that will reheat the food the same way. Place food in a covered pot preferably with a fitted lid or a pot covered with aluminum foil. Use the lower temperature of 250°F to compensate for the fan forcing the air around the pot. Reheating time will depend upon the quantity in the pot.
Reheating Casserole in an Air Fryer
The air fryer is a great way to make tasty, fried foods but it's not the best appliance for stew, soups, or other types of gravy-based dishes. Not only will you ruin your dish if heating liquid with this method you could also set off an electrical shock!
Reheating Casserole in a Slow Cooker
It is not recommended to reheat leftovers in a slow cooker. But you can serve reheated dishes from a warm slow cooker.
Just reheat in the oven, stovetop, or microwave before placing the hot dish in the slow cooker.
Use an instant-read thermometer to keep the reheated food's internal temperature within the safe range of 140 degrees Fahrenheit.
Related read How long can you leave food in a slow cooker?
FAQ's
Quick answers to common questions about reheating leftover casserole in various cooking appliances the easy way.
How long does it take to reheat casserole?
A single-serve of casserole leftovers reheated in a microwave oven will take about 2 1/2 minutes. It is best practice to stir every 30 seconds so your dish does not stick to the bottom of the dish or dry out.
Reheating a whole casserole will depend upon the size of the casserole dish and the density of its contents. Avoid thermal shock by removing the refrigerated casserole from the fridge 30 minutes before reheating.
Use a preheated oven at medium heat, 325°F, avoid high temperatures or the cooking process will dry your dish out. 20 to 30 minutes of heating is how long the oven method takes.
Should you cover a casserole when reheating?
It is a good idea to cover a casserole with aluminum foil, plastic wrap, a fitted lid, or a microwave-safe plate. This reheating method will help keep the moisture loss to a minimum so the casserole and not dry out. Choose the appropriate cover for your reheating process.
How do you moisten a dry casserole?
Add stock to meat casseroles. Chicken stock to a chicken casserole and beef stock to a beef casserole. The best method is to pour a cup or two over the cooked casserole and cover the top of the dish. Let it sit, stir gently, and serve warm.
How do I reheat breakfast casserole?
Breakfast casserole or egg casserole can be reheated for 30 minutes at 375 F. Ready when browned on top.
Related reading: Can I Use a Casserole Dish Instead of a Dutch Oven?
Wrapping Up: How to Reheat Casseroles
Casseroles are a favorite food for many because they offer all the benefits of home cooking without any fuss. Casseroles can be reheated in a variety of ways and depending on your preferences and the amount of time you have you may find one technique to work better than another.
If you've been looking for an excuse to make more vegetable casseroles or try a new breakfast casserole recipe this season or start planning them now, we hope these tips help!
One-Pot Cooking Rocks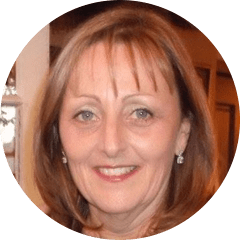 Michelle – Author
Hi, I'm Michelle the founder, owner, author, and editor of OvenSpot. My passion for one-pot cooking commenced when I was working to prepare cafeteria lunches for school students. I am now on a mission to assist you in choosing the cooking pot or appliance you will use every day. As well as in-depth information to assist you in using and caring for your cookware and appliances.
Questions? Reach out to Michelle at [email protected]