Convection Microwave vs Toaster Oven: Which is Best?
Convection microwaves and toaster ovens are both common kitchen appliances used to reheat or cook certain foods. While toaster ovens simply heat items from the outside, convection microwaves function as toaster ovens and microwave heaters.
Both of these household appliances are popular, especially for smaller kitchen areas and those are who looking to save energy by not using a conventional oven. Overall, both appliances are cheaper and may serve some of the same functions as a conventional oven. However, they are vastly different and may serve different uses depending on your kitchen needs.
In this article, we will cover the difference between convection microwaves and toaster ovens, which one offers more cooking options, which one is more expensive, and which one is safer. Additionally, we will disclose the difference in power between a convection microwave and a toaster oven, which one cooks faster, and which one is better overall.
Disclaimer: I earn from qualifying purchases on my website as an Amazon Associate. If you purchase through links from this website, I may get a small share of the sale from Amazon and other similar affiliate programs.
What Is the Difference Between a Convection Microwave and a Toaster Oven?
Although convection microwave ovens and toaster ovens may be similar in size and function, they differ greatly when it comes to performance and usefulness in the kitchen. Toaster ovens have heating elements that toast objects, cooking them from the outside inwards with hot air like a traditional oven.
On the other hand, convection microwaves have the functionality of traditional microwaves and toaster ovens. They can toast objects or cook them with microwaves from the inside out.
While toaster ovens don't take up much space and are generally smaller, easy to install, and have convenient racks to place food on different shelves, convection microwaves are easier to clean, much larger, and provide more functionality.
Overall, convection microwaves are typically more expensive than toaster ovens and preferable for small spaces such as studio apartments and dorms which usually don't allow appliances with open coils. On the other hand, toaster ovens serve as appliances that are easier to manage and cost far less money.
Does a Convection Microwave Offer More Cooking Options Than a Toaster Oven?
Since a convection microwave cooks food from the inside out and allows air to circulate around the food and cook it evenly, there are many more cooking options available than a toaster oven.
Convection microwaves can reheat, grill, crisp, brown, bake, and roast food items all with the different functional buttons available on the display.
On the other hand, toaster ovens simply just toast. The great thing about toaster ovens, though, is that they are superior to convection microwaves when it comes to toasting. However, convection microwaves offer you a wider range of cooking abilities.
You can bake cakes in a convection microwave, toast bread, and even use it in place of an air fryer. Most convection microwaves can be used to cook entire meals if you so desire, while toaster ovens are just limited to whatever foods you can toast.
Is a Toaster Oven More Expensive Than a Convection Microwave?
Toaster ovens are actually far cheaper than convection microwaves. Since toaster ovens only have one cooking feature and are generally much smaller in size than convection microwaves, you will find that their price is a lot lower.
Toaster ovens can usually be found for under $100 with smaller toaster ovens averaging around $30 to $50 and larger ones ranging from $60 to $80. On the other hand, convection microwaves usually start around $100 and only go up in price from there.
Depending on how many features you want and the size of the microwave, you could easily spend a couple of hundred dollars on a convection microwave. The highest toaster oven prices may reach the low end of the convection microwave prices.
One way that the convection microwave may be a bit cheaper than a toaster oven is its energy usage. In terms of your electric bill, the toaster oven will probably add more costs to your bill than the convection microwave.
Which Is Safer: Convection Microwave or Toaster Oven?
Caution should be used when operating either a convection microwave or a toaster oven. Both appliances tend to heat up the surrounding area and require proper ventilation in order to be used safely. Toaster ovens have open coils so they may not be allowed in certain places like college dorm rooms because they are a fire hazard.
When it comes to the safety of the food you eat, toaster ovens can provide a healthier way to heat up a meal by simply using the heating cools to cook the food. On the other hand, a convection microwave has the option to use microwave mode to emit radiation that excites food molecules and heats them up.
Some studies have shown that this may be an unhealthy way of heating up food. However, convection microwaves also have the option of cooking solely with convective power and not microwave radiation.
Overall, convection microwaves offer a safer way to cook food if used in the convective cooking mode because there are no open coils to cause a fire hazard, and heating by convection may be healthier than heating by microwave radiation.
Does a Toaster Oven Use More Power Than a Convection Microwave?
A toaster oven does use more power than a convection microwave. Toaster ovens need to preheat before cooking anything inside them and since they don't have circulating fans, this can use up a lot of energy. A typical toaster oven will use between 1200 and 1400 watts.
On the other hand, a convection microwave does not need to use as much power, especially in microwave mode. Most convection microwaves consume less than 1000 watts of power and still efficiently cook food.
The energy consumption of the convection microwave increases if you change the mode to the combination of microwave and convection, but it is still less than the toaster oven.
The circulation fans in the convection microwave help it heat up faster so that the cooking time decreases and is more efficient than a toaster oven. You will also find that relying on a convection microwave versus a toaster oven means you have a lower electricity bill at the end of the day.
Which Cooks Faster: Toaster Oven or Convection Microwave?
Since toaster ovens take longer to get up to temperature, they tend to take longer to cook food items than convection microwaves. Foods heated up in microwave mode are usually cooked the fastest compared to convection mode. However, just because the convection microwave cooks food faster, doesn't make it superior.
Some foods taste better if they are cooked low and slow, a feature that the toaster oven can accommodate. If the temperature is kept low, the toaster oven will not expend as much time or energy getting to the desired temperature and the food can cook as long as it needs to.
The convection microwave can also offer this feature, but if you are looking for a crispy crust, the toaster oven may be the better option. The convection microwave should be your go-to if you need a meal to be cooked right away or just reheated.
What will take less than two minutes to heat up in a convection microwave, may take up to ten minutes in a toaster oven. Overall, the convection microwave is the faster cooking appliance its additional features and convection settings are the best option.
Cleaning the Ovens
The smooth interior void of coils makes convection ovens easy to clean they need a regular wipe over the inside and outside surfaces. Remove the rotating plate and clean all crevices.
Toaster ovens are more difficult to clean due to the racks and heating elements. Dismantling the inside of the appliance and cleaning regularly will stop any spillages or splatter baking onto the inside of the oven. Thus elongating its lifetime.
Is a Convection Microwave Better Than a Toaster Oven?
Overall, the convection microwave seems to be the better choice compared to the toaster oven. Convection microwaves have several different cooking options and power levels compared to the toaster oven's one toasting option. They are much easier to clean, cook food faster, and use less energy than toaster ovens.
They tend to be more expensive than a toaster oven but will cost less when it comes to your electricity bill. Convection microwaves when used in convection mode are also safer and healthier to use for cooking food than the open coils of a toaster oven.
If durability is an important factor convection options will last longer than a toaster oven.
If you need to purchase an appliance to use as an alternative to your conventional oven, a convection microwave is a clear winner with all of its benefits. However, if you just need something that will make a brilliant piece of toast, save a little money and go with the toaster oven.
Learn to successfully reheat leftovers in a toast oven in How to Reheat Pizza in a Toaster Oven
Comparison Table: Convection Microwave vs Toaster Oven
| Feature | Convection Microwave | Toaster Oven |
| --- | --- | --- |
| Size and Shape | Similar shape and size (various) | Compact design and similar in shape and size (various) |
| Servings | Large family | Limited |
| Materials | Stainless steel, glass doors | Nickel, chromium, and iron, glass doors, aluminum plated steel shelves, and baking pan or crumb trays are made of heavy-weight aluminum steel with a nonstick, silicone-based coating |
| Interior | Smooth interior, heat sources hidden | Cooking racks, crumb trays, heating elements |
| Installation | Easy if a countertop convection oven, skills needed for built-in models | Easy if countertop, skills required for built-in models |
| Heat Source | Conventional microwaves, convection technology, and heating coils | Heating coils |
| Temperatures | Up to 400 degrees Fahrenheit | The toasting temperature is 325 degrees Fahrenheit and the roasting temperature is 400 degrees Fahrenheit |
| Energy Efficiency | It does not use as much energy – 1000 or fewer heats up faster about 2 minutes | Uses more energy – 1200 to 1400 watts – 10 minutes to heat up with no fans to circulate heat |
| Performance | Different functions. No preheating needed | Toasting and baking. Preheating required |
| Durability | With care 15 years | With care and regular use 5 years |
| Health | Microwave radiation is minimal and convection heating is a healthy choice | Healthy as no radiation is used |
| Safety | Safest | Heating coils are a fire hazard |
| Cleaning | Easy to clean with soapy water | Elements to clean around, racks, and crumb trays can be removed for cleaning |
| Convenience | Safer, more cooking options, can cook at lower temperatures | Use in some areas (colleges) may be limited due to open coils. Limited to toasting and baking |
| Disadvantages | No cooking racks | Cannot cook large meals |
| Price | More expensive | Affordable |
Convection Microwave vs Toaster Oven – Comparison Table
FAQs
Quick answers to questions about toaster ovens and convection microwave ovens.
Does a convection microwave replace a toaster oven?
A convection microwave circulates hot air around the food, allowing for more even cooking. This means that it can be used for tasks like baking and roasting that are typically done in an oven. However, a convection microwave does not produce the same results as a toaster oven.
Toaster ovens use infrared waves to heat food, which gives them the ability to produce a crispy exterior. So if you're looking for perfectly roasted chicken or crispy French fries, a toaster oven is still your best bet. But if you're looking for a versatile appliance that can handle multiple cooking tasks, a convection microwave is definitely worth considering.
Can a convection toaster oven replace a microwave?
While a toaster oven can carry out some of the features of a microwave such as reheating it is not able to specifically heat liquids like water, milk, or soup as a microwave oven can.
Can a convection microwave replace an oven?
Can a convection microwave replace a regular oven? This is a common question asked by many people, and the answer is yes as well as replacing a traditional microwave! A convection microwave can be used to cook all sorts of food, from roasted meats to casseroles.
While it may not be able to achieve the same level of crispness as an oven, it can still produce delicious and satisfying meals.
Convection microwaves tend to be more energy efficient than ovens, making them a great option for those who are looking to save on their energy bill.
So, if you're considering replacing your oven with a convection microwave, rest assured that you'll be able to continue cooking all of your favorite meals.
Learn more about convection cooking in:
Conclusion: Convection Microwave vs Toaster Oven
Convection microwaves and toaster ovens are great household appliances to use instead of conventional ovens. They can serve some of the same functions but use far less power and can take less time to cook. Overall, they cost less than a conventional oven and are more suitable for smaller kitchen spaces.
Convection ovens offer more cooking options and can heat food faster than toaster ovens. On the other hand, toaster ovens are far superior when it comes to toasting and cost much less than a convection oven.
When it comes to which one is best, the convection oven definitely has much more advantages over the toaster oven. However, the best one for your kitchen is the one that suits your needs best.
If you need a quick meal and want lots of options like baking, grilling, and roasting, go with the convection microwave. If you just need toast and reheating, a toaster oven is a way to go.
>>>>>Check out some of the best microwave convection ovens and a range best microwave toaster oven combo
One-Pot Cooking Rocks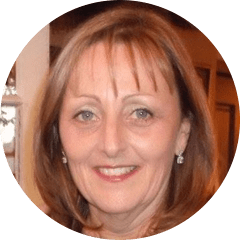 Michelle
Hi, I'm Michelle, the founder, owner, author, and editor of OvenSpot. My passion for one-pot cooking commenced when I was working to prepare cafeteria lunches for school students. I am now on a mission to assist you in choosing the cooking pot or appliance you will use daily. As well as in-depth information to assist you in using and caring for your cookware and appliances.
Questions? Reach out to Michelle at [email protected]