Saute Pan vs Wok (Which is Best?)
With all of the cookware options out there, the similarities and differences can get confusing. Are you debating between a sauté pan and a wok, with no idea which to choose?
Sauté pans and woks are built differently for different purposes, which should make choosing between them a breeze once you know their differences. Sauté pans are best for cooking even-surfaced foods like meats a fish. Woks get hotter faster – including the sides – and are best for large batches of foods like stir-fries.
Let's dive into more differences between saute pan vs wok.
What is a Sauté Pan
A saute pan is usually smaller than traditional woks and is characterized by its round shape, flat bottom, and straight sides. It resembles a shallow cylinder with a large bottom surface area which is great for cooking flat, even foods such as frying meats or fish fillets.
Most sauté pans come with a lid to lock in moisture and heat. This is great for leaving the dish to cook for a bit and, letting you handle cooking multiple foods and dishes at once.
What is a Wok
Because wok pans are bigger than sauté pans, they are ideal for cooking a large quantity of food. A wok pan has a large bowl-shaped base with a long, used wok ring and a narrow long handle.
This pan originated in China many years ago and is still used in Chinese Restaurants today. It has since made its way into Western kitchens due to its unique shape and the amount of food it can cook.
Comparison Chart: Saute Pan vs Wok
A quick comparison of sauté pans and woks.
| Features | Sauté Pan | Wok |
| --- | --- | --- |
| Shape & Design | Shorter straight sides the base is wide and flat | Higher sides that slope out from the rounded base |
| Used For | Sautéing, searing, browning, braised, frying | Stir-frying, deep frying, steaming |
| Heat Sources | All stovetops (check for induction compatibility) | Rounded base woks may require a wok ring for your cooktop. Flat base woks will work on all cooktops including induction |
| Most Popular Sizes | 12 inch | 14 inch |
| Materials | Enamel cast iron, stainless steel, non-stick coating | Cast iron and carbon steel |
| Durability | Limited lifetime | With care will last a lifetime and beyond |
| Cleaning | Hand washing recommended | Hand washing recommended |
| Maintenance | No seasoning required | Seasoning required |
| Storage | Store enamel with care | Harder to store usually left out on display or stored inside the oven |
| Price | Affordable | Affordable |
1. Differences in Shape
Sauté pans and woks are both a type of pan that is normally used for frying food. Although they may seem similar at first glance, they have a lot of differences. One of the main differences is their shape and size.
Sauté Pan
Sauté pans are similar to frying pans or skillets, with a wide and flat bottom. They feature long handles and straight sides that help contain food and liquids. A helper handle is available to assist with movement around the kitchen. Most also include a tight-fitting lid for improved functionality.
Wok
A wok has a distinctly rounded bottom and sweeping high sides different designs come with either a single long handle or two looped handles. Although the design of this sets it apart from ordinary cookware it's designed for high-heat cooking methods so is extremely practical.
2. Differences in Material
The material of your cooking pan will make a difference in the amount of time it takes to cook your food as well as how expensive it is. This difference in material is one of the key contrasts between a sauté pan and a wok.
Sauté Pan
Sauté pans are made from steel material, which means they are one of the cheaper pan options. This also means it won't heat up as much or as quickly as a traditional wok and can take longer to cook your food.
Wok
A traditional Chinese wok is made of cast iron. This is an amazing material that heats up quickly and can handle high heat, making your cooking time lower and your purchase price higher. Of course, there are newer materials like the carbon steel wok that are a popular choice today.
3. Heat Source
Sauté Pan
Cooktop compatibility will depend upon the type of material your saute pan is made of. The flat base of a saute pan means that it will work on all cooktops and providing there is iron in the base of the pan it will be induction compatible.
Wok
Flat bottom woks are compatible with all cooktops, whereas round bottom woks require a custom wok insert or a specially designed wok ring for stability on the top of the burner. Generally, residential stoves don't come with a built-in insert for round bottom woks. If you have a gas stove may need to purchase a separate wok ring. Note: a wok ring is not suitable for any other heat source as no heat will reach the base of the wok.
4. Differences in Heat Conduction
Heat conduction when cooking at higher temperatures is important to consider when deciding between a saute pan and a wok. The difference in each pan's size, shape, and material it is made from affects how it conducts heat and how it cooks the food. It also plays a huge role in what type of foods cook best in each pan.
Sauté Pan
When a saute pan is heated, all the heat is concentrated at the bottom of the pan and doesn't reach the vertical sides of the pan. Because of this, a saute pan is best to cook flat-even foods such as meats.
Wok
A wok on the other hand has great heat conduction on every surface of the cast iron woks, even the rounded bowl-shaped edges. This makes it a great pan to cook all the food in the pan evenly and is ideal for a large quantity of food.
This is why woks are the ideal pan for stir-frying as all foods will cook at the same rate and be ready to eat at the same time.
5. Choosing the Right Size
When choosing a saute pan or wok size it is not only about how many you are serving. Burner size needs to be considered measure your burners before choosing your cookware size.
If your burner is too small for the pan, it won't heat evenly and could cause uneven cooking or even burning.
If your pan is too big for your burners, it may not fit or the heat won't spread evenly throughout the pan.
Sauté Pan
The sauté pan size options range from one quart to twelve quarts. The most popular are sizes between three and six quarts.
Wok
For family cooking, a wok with a diameter of about 14 inches (35 cm) is ideal. It can comfortably serve up to 7-8 people. For smaller groups of 1-2 people, I recommend a 12-inch (30 cm) wok.
6. Differences in Uses
If you are deciding between buying a new saute pan or wok, it is important to think about what type of food you mostly cook as each pan is better for certain types of dishes.
Sauté Pan
Sauté pans are better to cook smaller meals, especially even, flat types of foods such as meat or fish.
Sauté pans are designed for sautéing which is a technique used to cook food in a small amount of oil on high heat. If you use this method to cook foods such as mushrooms, bell peppers, tomatoes, celery, onion, broccoli, fish, and meats, a saute pan will be a better addition to your kitchen.
Sautéing your food is also a great technique for meat and fish because you can char or crust the cut, giving it a moist, tender, complex flavor.
Wok
The high walls of a wok pan are ideal for a large amount of food that cooks best when heat is evenly distributed. Asian stir-fries, rice recipes, and fried noodle dishes, such as udon noodles, cook perfectly in a stir-fry pan.
Woks are amazing for home cooks that need to whip up a meal in a hurry as they heat up quickly and distribute that heat evenly. You can heat up more in just one pan versus using several pans to make large batches of food. Plus, you don't have to worry about juggling multiple pans or timing several batches of food at once.
7. Utensil Compatibility
It's important what utensils you use with your cookware. With the right tools, you'll have a well-maintained non-stick surface on your pan that will last for years!
Sauté Pan
It's always best practice on steel, clad, aluminum, or non-stick to use silicone or wooden utensils instead of metal utensils. Metal can easily scratch or damage the coating including a seasoned surface.
Wok
A wok chuan is a traditional utensil used when cooking with a wok. It has a shovel-like shape and excellent design that helps scoop food and move it around the wok while stir-frying.
Using a wok chuan instead of standard utensils such as spatulas and spoons offers the advantage of having a long handle that keeps hands far away from the wok's hot sides. This makes for a safer cooking experience, as well as more accurate stirring and flipping.
What are the best utensils for cast iron skillets and other iron cookware? My article covers the absolute best…
8. Using Saute Pans and Woks
Quick tips for using a saute pan or a Wok, these pans are not difficult to use just watch your heat and liquid for the best results every time.
Sauté Pan
Tips for Using a Saute Pan
Preheat your pan before adding ingredients to ensure even heat distribution.
Use a non-stick pan or oil to avoid sticking and burning.
Keep a lid handy while cooking – it will help retain the heat and moisture, which is essential for creating delicious dishes!
When sautéing vegetables, try to avoid overcrowding the pan – this will lead to unevenly cooked veggies and there won't be enough room for them to move around and brown properly.
I use about one tablespoon of oil per cup of vegetables when sautéing stops my food from sticking to the pan's surface.
Wok
Cooking in a wok is a fast process. You should have your dinner table set as well.
Prepare all of your ingredients before you begin cooking. Including measuring out sauces, herbs, and spices.
Chopping vegetables and proteins a similar size will allow more even cooking and prevent broiling your stir fry.
Place the wok on a burner and adjust the heat on the stove to its maximum level.
Pour some oil into the wok and wait for it to heat up for about 30 seconds.
Add your ingredients to the hot oil, making sure to stir them constantly with a wooden spatula or spoon so that they cook evenly.
Adjust the heat as necessary so that your food does not burn or stick to the bottom of the wok. If food starts sticking, reduce the heat and add small amounts of oil, water, or sauce to help prevent sticking further.
Once your food is cooked, remove it from the heat, garnish it, serve immediately, and enjoy!
9. Cleaning and Maintenance
Maintaining and cleaning woks and sauté pans can be simple, but there are some important details to keep in mind.
Sauté Pan
Sauté pans usually require less maintenance than woks, especially if you don't opt for carbon steel or cast iron. Stainless steel, enameled cast iron, and non-stick sauté pans don't need to be seasoned and can easily be cleaned with soap and water.
Wok
When it comes to woks, many models are made from carbon steel or cast iron, so you need to season them regularly.
Seasoning requires coating the wok with a thin layer of oil. When baked in the oven it polymerizes this helps create a smooth and non-stick surface known as a "Patina".
Unfortunately, seasoning requires extra time and effort. After each use, be sure to hand wash your wok using hot water and a gentle scrubbing brush – never use a dishwasher as its harsh detergents and high temperatures will break down the surface seasoning.
Navigate the minefield that is choosing the right oil for seasoning cookware. My in-depth article has you covered – learn what oil is best for seasoning cast iron out of the 23 oils I have tested.
10. Pros and Cons
As with anything in life, there are pros and cons to each type of cookware. If you are still undecided about which pan to add to your kitchen collection, consider the following about each option.
Sauté Pan
Sauté pans are one of the most versatile pans, which is a huge pro. In this type of pan, you can sauté, sear, poach, braise, and even fry in multiple ways, such as shallow fry, pan fry, and deep fry.
Another pro of the saute pan is its large, wide even cooking surface. This is ideal for big pieces of meat, and fish, and also perfect for liquid recipes such as sauces, casseroles, curries, chilies, and braised recipes.
Along with the ability to cook at lower temperatures a saute pan can also handle the high heat of an oven so you can begin your dish on the stovetop and then finish it in the oven so long as the handle is oven-approved.
A saute pan can handle wet or dry food recipes, meaning you can buy fewer pans and have more storage space in the kitchen. It's also an amazing pan for braising foods as its tall sides can hold liquids like wine, stock, broth, and a lot of oil for deep frying.
There aren't too many cons to the versatile saute pan, but still, there are a few that are important to consider. For one, they are best for a smaller quantity of food, so if you need to cook huge batches of food consistently, a wok may be better for you.
It also only has heat convection on the bottom surface and not the sides, so it's best for meats and not as good for noodle dishes.
Sauté pans are not designed for mixing, shaking, or tossing, also, because of their verticle sides and their relative heaviness so consider that when determining whether or not to purchase a saute pan.
Wok
The main pros of purchasing a wok are its ability to heat up fast and heat large amounts of food evenly. This is because of the cast iron material and also the rounded shape that cooks food evenly over a larger surface area.
This makes it the perfect pan if you have a big family and love to cook big dishes quickly such as Asian stir-fries, rice recipes, and fried noodle dishes.
Cooktops are a consideration when cooking with a gas stovetop the base of the wok will fit on the hob. When using other cooktops wok rings are used for support, balance, and safety.
A wok pan, the bottom of the pan is flat, is also decently versatile. You can use a wok pan to stir fry, steam, sear, stew, and boil. It also is suitable for any type of stovetop and can be put into an oven. A wok is very durable, and not expensive considering the cast iron will last indefinitely.
Some cons of the wok are that it is quite a heavy pan and may be hard to pick up to transfer food to a plate. Instead, you may have to scoop out the food with a wok-turner or ladle. Or you could consider stainless steel woks or a lighter carbon steel pan.
Since the entire pan is cast iron, it is great for retaining heat, but this also means the handle gets quite hot and you will have to use a pot holder to protect your hands.
Another con is that the wok isn't great if you prepare a lot of meat or fish dishes. A wok has a smaller flat surface with curved, wide edges, so isn't ideal for flat, evened surface cooking. Because of this, it is also not the best pan for liquid recipes such as deep oil frying, broths, or curries.
In this article, I talk about some of the best Woks I have tested.
11. Durability
Woks can tolerate high temperatures while stirring foods rapidly and evenly, while saute pans offer an incredibly smooth non-stick surface for quick and easy cleaning.
Both pieces of cookware come with long handles that provide a secure grip when handling hot food.
With the right care, both these items will last for years but choosing the right material for your cookware could mean that you could have it for decades.
Sauté Pan
Saute pans that are constructed from carbon steel or cast iron are more durable than stainless steel, aluminum, or nonstick pan.
This is because when their natural "Patina" is maintained their surfaces resist, damaging including rust and corrosion. Bonus providing they are not beyond disrepair they can be restored.
Wok
Carbon steel and cast iron also have superior heat retention which helps to ensure even cooking. Carbon steel and cast iron also develop a non-stick coating over time, which improves the cooking experience.
In contrast, stainless steel does not have any form of non-stick coating, and plenty of oil should be used during cooking. Stainless steel has poor heat retention that can be tricky to work with when stir-frying.
12. Price
Woks and Sauté pans are two unique kitchen tools with distinct features that give each of them their own set of advantages. Both cookware items are made from materials such as stainless steel and aluminum, and the price points on these items vary significantly.
Woks often cost less than sauté pans, but you shouldn't buy one of these pans based on price. It's important to consider all factors, particularly your cooking methods before making your final decision.
Sauté Pan
| Material | Price Range | My Affordable Favorite |
| --- | --- | --- |
| Aluminum Nonstick Saute Pan | $30 – $250 | Latest Price |
| Stainless Steel Saute Pan | $60 – $300 | Latest Price |
Wok
Should I be Using a Non-Stick Wok?
You will use even less oil in a pan with a non-stick coating making your cooked food even healthier.
Non-stick wok metal is thicker so the nonstick material does not get as hot as the traditional wok.
Nonstick woks and frying pans will work to stir fry but you will not have the fast cooking benefits of a steel wok.
If your heat source is an electric or induction stovetop a nonstick pan or wok is more suited than a metal wok.
The nonstick surface of coated woks is a great option for a beginner cook new to the stir-fry way of cooking.
No maintenance, like seasoning, is required with a coated pan.
Nonstick cookware will still look good after years of use is available in various sizes and could be worth a closer look.
Should you buy a wok with a non-stick surface? If you don't cook stir fry regularly then yes this type of pan would suit you in the long run.
Serious cooks should stick with a cast iron wok over a gas flame and perfect their Chinese cooking.
FAQs
Quick answers to the most common questions asked about sauté pans and woks.
Should I buy a wok or sauté pan?
There is no definitive answer as both woks and sauté pans have their advantages and disadvantages. A wok can be used for stir-frying, while a saute pan is better for searing meats. A saute pan has deeper sides, so it can be used for braising or risotto.
This article has a heap of information about sauteuse pans which are very similar to saute pans.
Is a wok good for sautéing?
A wok is a good choice for sautéing chopped pieces of food sauteing larger pieces is suited to a saute pan, nonstick skillet, or cast iron skillet.
What is the difference between a sauté pan and a frying pan?
Sauté pans have taller, narrower sides than the traditional frying pan. This makes them better suited for sautéing or stir-frying foods because they allow for more contact between the pan and the ingredients.
Sauté pans also tend to have a lid, which is helpful for trapping heat and moisture while cooking. Frying pans typically don't have lids.
Take a deep dive into my article to find out the differences between Skillet, Frying Pan, and Sauté Pan.
What type of pan is best for stir-frying?
A carbon steel wok is the best type of pan for stir-frying because it has a round bottom that distributes heat evenly.
This prevents the food from sticking to the pan and burning. Carbon steel is made from metal only and is the best option for all the different types of pans to use when cooking at high temperatures.
Are flat-bottomed woks any good?
The flat-bottom wok has more versatility than a round-bottom wok for instance you can use it on induction stoves and electric stoves.
Traditional round-based woks are not a good option for this heat source as they cannot gain enough heat. This pan type is more suited to a gas stove they will reach higher heat for cooking.
Is wok cooking healthy?
Wok cooking is a very healthy way to cook, as it uses very little oil and the food is cooked very quickly. This means that the food retains more of its nutrients and is less likely to be overcooked.
Resource: My article deep dives into the differences between the Wok vs Frying Pan.
Wok vs frying pan?
The main difference between a wok and a frying pan is that a wok is designed for stir-frying, while a frying pan is better for sautéing or shallow frying.
A wok has a deep well and a wide base, which helps to distribute heat evenly and cook food quickly.
A frying pan has a shallower well and a narrower base, which makes it better for cooking smaller quantities of food.
Resource: Balti Dish vs Wok: What Are the Differences?
In Summary: Sauté Pan vs Wok Do You Need Both
If you are ready to up your cooking game and purchase another specialized pan to add to your kitchen collection, a sauté pan or a traditional Chinese wok pan are both great options.
To decide which cooking pan is best for you, it's important to think of what kind of meals you consistently cook and which pan is best for these foods based on size, shape, material, and heat conduction.
If you prefer cooking big meals quickly, a wok would be ideal. Conversely, if you eat a lot of meat and fish, a sauté pan may be the answer.
One-Pot Cooking Rocks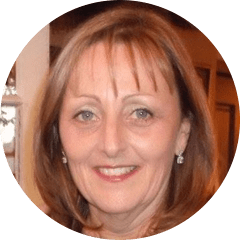 Michelle – Author
Hi, I'm Michelle the founder, owner, author, and editor of OvenSpot. My passion for one-pot cooking commenced when I was working to prepare cafeteria lunches for school students. I am now on a mission to assist you in choosing the cooking pot or appliance you will use every day. As well as in-depth information to assist you in using and caring for your cookware and appliances.
Questions? Reach out to Michelle at [email protected]