Wok Sizes Explained: Which Wok Is Right for You?
Hello, fellow food enthusiasts! If you're anything like me, you know that a well-equipped kitchen is key to creating fantastic dishes.
One versatile and indispensable tool in many kitchens is the wok. With its unique shape and exceptional heat distribution, the Wok has been a staple in Asian cooking for centuries.
Wok size affects everything from the cooking you do and how much food you can cook at once, to even how evenly heat distributes in the pan.
In this guide, we will explore the different wok sizes, materials, and features to help you choose the perfect wok for your kitchen. Let's dive in!
Disclaimer: I earn from qualifying purchases on my website as an Amazon Associate. If you purchase through links from this website, I may get a small share of the sale from Amazon and other similar affiliate programs.
Wok Size Comparison Chart
The ideal wok size depends on your cooking style, stovetop size, and the number of people you typically cook for. To help you decide, here's a quick comparison chart:
Wok Size Diameter
Wok Sizes
CM
Servings
Use For
9-inch
22.8
1 – 2
Single serves and entertaining, omelets, rice, noodles
10-inch
25.4
3
Stir fry protein and vegetables, small pieces of meat, fried rice, soup
12-inch
30.5
4
Kung Pao chicken or beef chow mein, large pieces of chicken, beef, pork, or seafood as well as stews and soups like chili con carne
14-inch
35.5
5
Lo mein noodles, Mongolian beef, roasts, and braised meats
16-inch
40.6
6+
Large families, soups, and stews
18-inch
45.7
7+
Entertaining (General Tso's Chicken or Pad Thai)
20-24 inch
50.8+
8+
Large servings or commercial use
Stovetop Size and Compatibility
Before you choose a wok, measure your stovetop to ensure it can accommodate the wok size you're considering. Different stoves may work better with different wok sizes, so consider this when making your choice. For example, gas hobs with a wok ring are the ideal stovetops to use.
How to Measure Wok Size
Understanding wok sizes: it's not just about the diameter depth is another aspect, as it affects the distribution of heat and facilitates tossing ingredients. Woks come in various depths to cater to individual preferences and cooking styles. Remember to factor in your stove type since it can impact which size and depth work best.
Measuring a wok is actually quite simple regardless of the rounded base. Here are the steps you need to follow to ensure accuracy:
Measure its diameter across the top with a ruler or tape measure. Do not include any handles in your measurements.
Measure the height of the wok from rim to bottom, making sure to include any lip or lip-like structure as part of your measurement.
Measuring a flat base Wok is the same as measuring a round bottom wok, with just one extra step.
Turn the Wok over and measure the flat base on the bottom of the wok. This is the measurement you need to consider when matching the base of a Wok to your cooking hob.
Wok Sizes by Brand, Diameter, Height & Weight
When selecting a wok, it's crucial to think about various elements. The dimensions of the wok are a vital factor to think about for both its capacity and what kind of cuisine it can create. A larger wok means more servings and a greater variety of dishes that you can cook.
The following tables give you an idea of the various brands of Woks, the materials they are made from, diameter, height, and weight. Make sure you read on to work out the measurement you need for your stovetop.
Stainless Steel Wok Sizes
Seasoned Cast Iron and Enameled Cast Iron Wok Sizes
Popular Wok Materials
Woks are made from various materials, each with its pros and cons. Let's take a look at some of the most common materials and their compatibility with different heat sources:
Carbon Steel
A popular choice due to its lightweight and excellent heat conductivity. Carbon steel woks work well on gas, electric, and induction stovetops.
Cast Iron
Known for their superior heat retention, cast iron woks are ideal for slow cooking on gas and electric stovetops. However, they are quite heavy and require regular maintenance to prevent rust.
Stainless Steel
Durable and easy to clean, stainless steel woks are compatible with gas, electric, and induction stovetops. However, they may have uneven heat distribution, which can lead to hot spots.
Non-stick
A convenient option for easy food release and minimal oil use, non-stick woks work well on gas and electric stovetops. Keep in mind that they may not withstand high heat and can be prone to scratches.
Anodized Aluminum
Lightweight and featuring high heat conductivity, anodized aluminum Woks work with gas, electric, and induction stovetops. However, they may not retain heat as well as other materials.
Material Thickness
Another vital consideration in selecting a wok is the thickness of its material. Woks should be made with conductive metals, preferably lightweight ones. Carbon steel is an excellent choice for its combination of lightweight and conductivity.
Aluminum woks are another lighter-weight option, while cast iron woks are heavier but offer better heat retention. If you enjoy cooking with your cast-iron skillet, you may love a cast-iron wok just as much.
Heat Conductivity, Responsiveness, and Retention
Different materials affect how quickly a wok heats up, how responsive it is to temperature changes, and how well it retains heat. Understanding these factors will help you choose a wok that performs well for your preferred cooking techniques:
Carbon Steel: High heat conductivity and responsiveness, moderate heat retention.
Cast Iron: Moderate heat conductivity, high heat retention, and responsiveness.
Stainless Steel: Low heat conductivity, moderate heat retention, and responsiveness.
Non-stick: Moderate heat conductivity and responsiveness, low heat retention.
Anodized Aluminum: High heat conductivity and responsiveness, low heat retention.
Weight
The weight of your Wok plays a role in its ease of use and maneuverability. Carbon steel and anodized aluminum Woks are generally lighter coming in at around 3.5 pounds for a 12-inch size. In contrast, cast iron is heavy at around 10 pounds for the same 12-inch size Wok.
Types of Cooking with Woks
Woks are incredibly versatile and can be used for various cooking techniques. Here are some popular ways to use a wok:
Stir-frying: The wok's high sides and ability to heat quickly make it perfect for stir-frying, allowing you to cook ingredients evenly and quickly.
Deep-frying: With its large surface area, a wok makes it easy to deep-fry food with minimal oil usage.
Steaming: Using a bamboo steamer or a metal rack, you can steam vegetables, dumplings, or fish in your wok.
Smoking: A wok can be used for smoking ingredients by placing wood chips or tea leaves at the bottom and using a rack to elevate the food.
Braising and simmering: The wok's shape and heat retention properties make it suitable for slow-cooking dishes like stews and curries.
Caring for Your Wok
A well-cared-for wok will serve you for many years. In this section, we'll cover how to clean, season, and maintain your wok, as well as provide proper storage tips.
How to Clean
After using your wok, it's essential to clean it properly to maintain its seasoning and overall quality. Remember, never use soap, harsh cleansers, or metal scrubbers, as these can remove the wok's patina.
Instead, gently scrub the interior with hot water using a regular kitchen sponge or a wok brush. Once clean, towel dry the wok before placing it on the stove over low heat until no more visible water droplets remain.
How to Season
Seasoning your wok is crucial for building a non-stick surface and enhancing your wok-cooked dishes' flavors. To season your wok, follow these steps:
Ensure the wok is clean and dry.
Set your wok on your stove, and set it to the highest heat. If it has wooden handles, wrap them with heavy-duty aluminum foil to prevent burning.
Once the wok is hot, add a small amount of high smoke-point oil, and swirl it around to coat the surface evenly.
Use a heatproof kitchen mitt to safely handle the wok; continue heating until the oil is smoking.
Turn off the heat and let the wok cool. Wipe any excess oil with a clean cloth or paper towel.
Storage and Maintenance
Proper storage and care for your wok will ensure its longevity. Hang your wok on a pot rack or store it in a dry, well-ventilated area. To maintain your wok, clean it after each use and season it as needed, especially if it's made from carbon steel or cast iron.
Proper storage and maintenance of your wok will help prolong its life and ensure it's ready for your next cooking session.
Here are some tips:
Always store your wok in a dry, well-ventilated area to avoid rust or moisture damage.
If stacking other cookware, place a protective layer (like a cloth or paper towel) between the wok and other items to prevent scratches.
Periodically check for rust spots. If you find any, scrub gently with a fine steel wool pad, clean the wok, and re-season it.
Regularly using your wok also helps maintain its seasoning and prevents rust formation.
By following these steps, you'll ensure your wok remains in excellent condition, ready to assist you in creating delicious meals for years to come.
Wok Accessories and Utensils
To make the most of your Wok, consider investing in some handy accessories and utensils:
Wok Rings
Essential in helping to stabilize round-bottom woks on stovetops. If you have a round-bottom wok and a gas cooktop, a wok ring aids in stabilizing and centralizing the heat source. With electric or induction cooktops, flat-bottom woks are typically advised
Wok Spatulas
Designed with a curved edge to fit the wok's shape, making it easy to toss and stir ingredients to stop sticking.
Wok Brushes
Great for cleaning Woks without damaging their surfaces or stripping the seasoning which can lead to food sticking and rust or corrosion of the Wok.
Steaming Baskets and Racks
Cook vegetables, and dumplings when steaming food in your wok, versatile as they can be used in any cookware.
Wok Lids
Versatile for any wok carbon steel, cast iron, or stainless steel, useful for covering the wok during simmering, steaming, or smoking.
Remember to choose accessories that complement your chosen wok size and cooktop. This way, you'll be able to maximize your wok's potential and create delicious, home-cooked meals with ease.
Price and Examples of Wok Brands
Woks come in various price ranges, from budget-friendly options to high-end models. Some popular Wok brands include:
Wok Brands and Price Range
Tips for Cooking with a Wok
To get the best results from your Wok, follow these tips:
Preheat the wok before adding oil and ingredients.
Season your wok if it's made from carbon steel or cast iron.
Use high-heat cooking techniques for optimal results.
Practice safety precautions, such as using heat-resistant gloves and keeping a safe distance from the heat source.
Wok vs. Other Cookware
A wok offers some unique benefits compared to other cookware like frying pans, sauté pans, Dutch ovens, and skillets. Its shape allows for even heat distribution, making it ideal for high-heat cooking techniques like stir-frying. Moreover, its deep, sloping sides make it suitable for deep-frying and simmering without spills.
These Comparisons might be of interest to you! Check out these OvenSpot articles.
FAQ
Best Wok Sizes
What size wok for one person? A 9-inch works for one person.
Wok size for family of 4? A 12-inch Wok for a family of 4.
Wok size for family of 6? A 16-inch Wok for a family of 6.
Wrapping UP!
In conclusion, choosing the right wok size and material for your kitchen is essential for creating delicious, restaurant-quality dishes. By understanding the differences between various wok options and following the tips shared in this guide, you'll be well on your way to becoming a wok master in no time. So go ahead, pick the perfect wok, and start experimenting with new recipes and techniques. Happy cooking!
One-Pot Cooking Rocks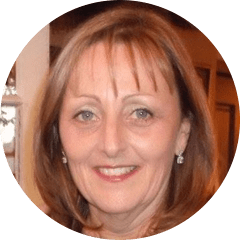 Michelle
Hi, I'm Michelle, the founder, owner, author, and editor of OvenSpot. My passion for one-pot cooking commenced when I was working to prepare cafeteria lunches for school students. I am now on a mission to assist you in choosing the cooking pot or appliance you will use daily. As well as in-depth information to assist you in using and caring for your cookware and appliances.
Questions? Reach out to Michelle at [email protected]