Benefits of Cast Iron Cookware (Cooking Advantages)
If you are after versatile, durable, and efficient cookware, cast iron is hard to beat. Cast iron cookware, offers many benefits and adds a touch of tradition to your kitchen.
One of the main advantages you'll enjoy with cast iron is its exceptional heat retention and even cooking. Thanks to its heavy material, your food will cook evenly, and you can experience perfect sears and crisps on various dishes.
It's also known for its natural health benefits, as it can increase the iron content in your meals.
When the seasoning is maintained cast iron cookware should be non-stick, making it perfect for a wide range of recipes.
If you treat your seasoned cast iron cookware pieces right and maintain them well, they can even become cherished heirlooms that you can pass on for generations.
Overall, embracing this cookware in your kitchen will add convenience, flavor, and a sense of tradition to your cooking experience.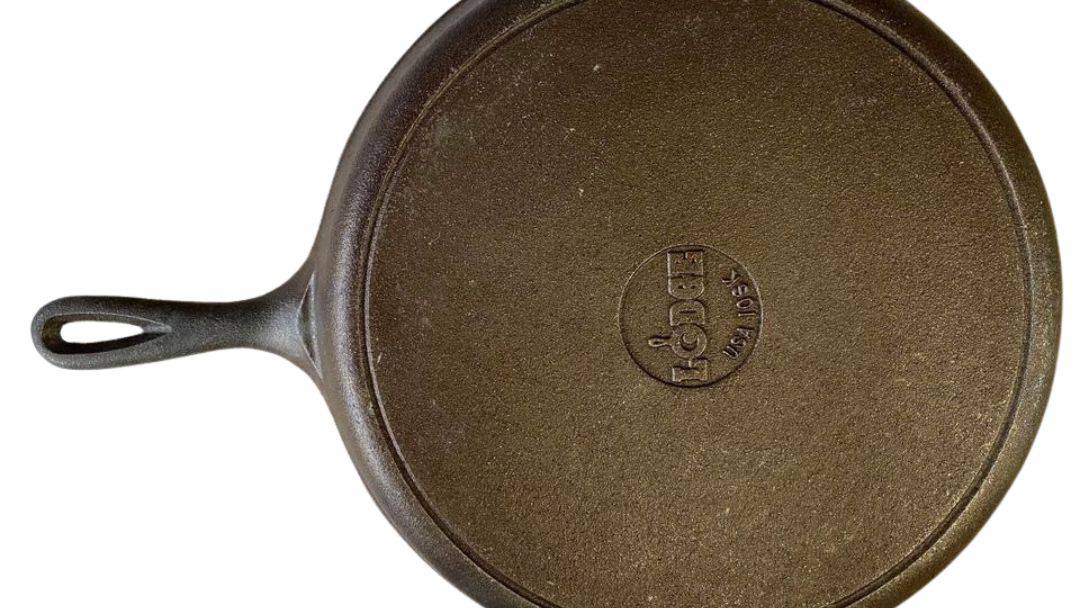 Cast Iron Cookware Benefits Chart
Quick reference table listing the benefits and drawbacks of cast iron cookware.
Benefits of a Cast Iron Pan
Made from 98% iron plus 2% carbon
Molten iron and carbon mixture is poured into sand molds
Use on all cooktops, induction & oven safe
Extreme heat tolerance
Excellent heat retention
Versatile – Use for searing, browning, frying, braising, stewing, roasting, baking
Cook – meat, chicken, eggs, baked goods, pancakes, vegetables, bread
Nonstick (when seasoning maintained)
Easy to clean (cannot ruin the iron's surface)
Safe cookware (no dangerous coatings)
Durable – Infinite lifetime
Affordable
Why Cast Iron Cookware?
One of the primary benefits of cast iron cookware is its remarkable heat retention, which helps you achieve the perfect crispy fried chicken, flavorful roasted veggies, or a delicious loaf of bread.
The mix of iron and carbon makes it extremely durable, giving you long-lasting performance in the kitchen.
Using cast iron cookware can even contribute to increased iron levels in your food, especially when cooking high-acid foods, like eggs or tomatoes.
This method offers a fantastic opportunity to effortlessly incorporate additional nutrients into your meals, especially for those seeking to increase their iron consumption.
Additionally, cast iron pans can be utilized on various cooking surfaces, including stovetops, ovens, and grills. This versatility means it's suitable for numerous recipes and cooking techniques.
One of my favorite advantages of using iron cookware is that it is naturally nonstick and that develops when the surface is seasoned well. This allows you to cook with less oil, ultimately promoting healthier meals.
Cast iron pans are often more affordable than other types of cookware, you can enjoy these benefits without breaking the bank.
Durability and Longevity
Cast iron is known for its strength and resistance to chipping and scratching meaning it is durable and long-lasting.
It is perfect for daily use in your kitchen. Cast iron cookware can last for generations, providing excellent value for your investment.
Unlike other types of cookware that may degrade after a certain period, cast iron only gets better with time.
As you continue to cook with cooking oil in your cast iron skillet, it will develop a natural, non-stick surface called seasoning. This seasoned surface, made up of layers of polymerized oils, helps improve the flavor of your food and prevents sticking.
The materials used and solid construction mean that cast iron skillets and pots can withstand high temperatures. They are versatile enough to be used on various heat sources, such as gas, electric, and induction stovetops.
You can even use your new cast iron side cookware in the oven or over a campfire.
Keep in mind that maintaining your iron cookware is crucial for its longevity. Regular cleaning and seasoning will ensure that your cookware remains in top condition for years to come.
This not only preserves its non-stick properties but also prevents rust and deterioration.
Versatility in Cooking
A primary benefit of cast iron cookware is its incredible versatility. You can use it for various cooking techniques, and it performs well in different environments.
In this section, we'll explore two significant aspects of the cookware's versatility: the seamless transition from stovetop to oven and its adaptability for outdoor cooking.
Stovetop to Oven
Dutch ovens or skillets allow you to effortlessly transition your culinary creations from the stovetop to the oven.
Because cast iron heats up and retains heat so well, your food will continue to cook evenly even when you move it between these two heat sources.
Imagine you're making a delicious skillet lasagna or preparing a perfect steak; this cookware streamlines the process by eliminating the need to transfer the dish between different pans.
Since your cookware can withstand high oven temperatures, you won't have to worry about damaging it during this process.
Outdoor Cooking
Another excellent characteristic of this cookware is its adaptability to outdoor cooking.
Cast iron cooking over an open fire using a Dutch oven with its heavy spiked self-basting lid will evenly distribute heat and give you a perfect meal every time.
This makes it an ideal choice for camping trips or backyard barbecues, as it brings a touch of culinary expertise to your outdoor cooking adventures.
There's no need to purchase separate cookware for your outdoor cooking needs when you have a trusty cast iron skillet or Dutch oven on hand.
From grilled vegetables to campfire cobblers, the possibilities are endless with this durable and versatile cookware in your arsenal.
So, enjoy the great outdoors while treating yourself and your loved ones to delicious, well-cooked meals with your reliable skillets, pots, and pans.
Heat
Heat Conductivity
Cast iron does not conduct heat as fast as some other materials like copper or aluminum.
However, once heated, it holds the heat consistently, ensuring a uniformly cooked dish.
The pros preheat their cast iron cookware on low to medium-low heat for a few minutes before starting their actual cooking process. This way, you'll provide an evenly heated cooking surface for your food.
Heat Retention
Undeniably the most significant benefit of cast iron cookware is its excellent heat retention properties.
It can maintain its heat for a more extended period compared to almost any other type of cookware. This heat retention becomes particularly helpful when you need to keep your food warm, like during a family gathering or potluck dinner.
Furthermore, a well-seasoned iron pan can also help develop a beautiful sear on your meats, locking in the flavors and creating a delightful crust.
Heat Distribution
After the pan and its ingredients reach their cooking heat even heat distribution is maintained. Giving you food is cooked uniformly across the entire surface of the pan.
This even heat distribution reduces the chances of hot spots, which can lead to uneven cooking or burning of your food.
To maximize the even heat distribution, it's essential to preheat your cast iron pan properly, as mentioned earlier.
When the pan is evenly heated, you'll notice more consistent cooking results, whether you're sautéing vegetables or frying a tasty piece of chicken.
Non-Stick Surface
One significant benefit of cast iron cookware is creating a non-stick surface with proper seasoning.
When seasoned well, your cast iron skillet can become just as non-stick as other types of non-stick pans, without the need for potentially harmful chemicals.
This makes cooking and cleaning a breeze.
Getting a non-stick surface on your cookware is easy. All it takes is an application of a thin layer of fat or oil and bake the cookware in a 400°F oven for about an hour.
Bear in mind that the non-stick surface isn't a one-time process; over time, the oils will wear down, and you'll need to replenish the seasoning to maintain its non-stick properties.
Using cast iron cookware with a well-seasoned non-stick surface lets you enjoy several advantages such as:
Using less oil or fat when cooking food, leads to healthier meal options
Easier food release, preventing stuck-on residues and burnt dishes
Simpler cleaning process after cooking, without the need for harsh scrubbing
Just remember that it's essential to give your cast iron some extra love and care, such as drying it thoroughly after each use and avoiding harsh soaps when cleaning.
These small steps will ensure that the cookware retains its non-stick surface and serves you well for many years to come.
Enhanced Flavor
One of the primary benefits of using cast iron cookware is the enhanced flavor it imparts to your dishes.
As you continue to use and season your cast iron skillet, a natural, non-stick surface will develop which can help bring out the natural flavors in your ingredients.
This seasoned surface not only makes cooking and cleanup easier but also adds depth and complexity to the flavors of your dishes.
The seasoning forms a thin layer of polymerized oils on the surface of the skillet, which can contribute a unique, slightly smoky taste to your recipes.
A cast iron pan is also excellent for searing and browning meat, creating a beautiful crust and locking in flavor.
The high heat capacity of your cast iron pan enables it to maintain a consistent temperature even when cold food is added, resulting in better browning and more flavorful results.
Lodge Cast Iron highlights how cast iron cookware can make your dishes taste better due to its incredible heat retention properties.
While cooking with cast iron, follow proper care and maintenance guidelines to ensure your cookware retains its seasoning and continues to provide the delicious flavors you enjoy.
Remember, a well-seasoned skillet is a key to unlocking the full potential of your cast iron cookware and thereby enhancing the flavors of your culinary creations.
Nutritional Boost
One significant benefit of using bare cast iron is the nutritional boost it provides. When you cook in cast iron pans, a small amount of iron is transferred from the pan to the food you're cooking.
A simple way to increase your iron consumption is by cooking with a cast iron pot.
When you're looking to increase the iron in your meal, consider the ingredients you're cooking as well. Foods that are already high in iron and are cooked with acidic ingredients (which have a lower pH) can further enhance the iron transfer from the pan to your food.
Examples of iron-rich ingredients to cook in cast iron include:
Leafy greens like spinach
Red meat
Seafood
Beans
Fortified cereals
By simply switching to cast iron cookware for preparing your meals, you're giving yourself a nutritional boost that benefits your overall health. Plus, the cooking experience can be enjoyable and full of flavor for you and your loved ones.
Worried about the health implications of these types of incredibly versatile cast iron pots? The benefits of cast iron can still be yours. Check out enameled cast iron cookware.
This cookware has a traditional cast iron core that is coated with a glass-like enamel that is baked on at extremely high temperatures. You might think the enamel is fragile but it is not it's incredibly durable. It is not pre-seasoned, does not require seasoning, and is not non-stick cookware.
Economical Choice
When considering the cookware options for your kitchen, cast iron presents an economical choice.
Durability: a well-maintained cast iron skillet or pot can last for generations, reducing the need for frequent replacements.
This stands in contrast to other types of cookware that may have a shorter lifespan and result in additional expenses over time.
Furthermore, cast iron pans are typically more affordable than their counterparts made from materials like copper or clad stainless steel.
This makes them a great option if you're on a budget or simply want to spend less on kitchenware without sacrificing quality.
With proper care and seasoning, your cast iron cookware can develop a naturally non-stick surface, negating the need for expensive non-stick pans.
Another factor that contributes to the cost-effectiveness of cast iron is its versatility. These pans can be used on various heat sources, including stovetops, ovens, and even campfires.
This means you don't need to invest in multiple types of cookware for different cooking methods, saving you both money and storage space.
The even heat distribution and excellent heat retention properties of cast iron cookware can also help you save on energy costs. Your pan will maintain the desired temperature longer, allowing you to cook efficiently and use less energy in the process.
To summarize, choosing cast iron cookware offers several economic benefits for you. Durable construction, affordable pricing, versatility, and energy efficiency make it a smart choice for kitchenware that won't break the bank.
The Downsides of Cast Iron Skillets and Cookware
Quick reference table listing the pros and cons of cast iron cookware.
Disadvantages of Cast Iron
Heavy
Rough finish (cheap)
Heats slowly
Integrated handles & knobs are hot
Seasoning required
Rust if not dried or seasoned
Can crack with sudden temperature changes
While cast iron cookware has many benefits, it's important to consider the potential drawbacks as well. In this section, we will discuss some of the downsides you might encounter while using cast iron skillets and cookware.
One of the main drawbacks of cast iron cookware is its weight. These pots and pans are typically much heavier than their non-stick or stainless steel counterparts, which could make handling them a bit more challenging, especially for prolonged periods.
Another downside is that cast iron cookware requires regular maintenance to prevent rust and maintain its seasoning. You need to season your cast iron skillet periodically by applying a thin layer of oil to its surface and heating it to a high temperature. This process helps to create a natural, non-stick coating on your cookware.
Additionally, cast iron skillets can be less forgiving for delicate dishes. Their hotspots can easily burn foods that require precise temperature control, such as thin cuts of meat, fish, or even scrambled eggs.
It's also worth noting that acidic foods or alkaline foods, like tomato-based sauces, might cause your cookware's seasoning to wear down more quickly. This could result in a slightly metallic, iron taste in your food, and it may also impact the non-stick capabilities of your pan.
So while cast iron cookware has many advantages it is not for everyone. Be aware of its downsides, such as its weight, maintenance requirements, and potential challenges with delicate dishes and acidic or alkaline foods.
Tips for Cast Iron Care
Cleaning
Cleaning cast iron is crucial for maintaining the quality of your iron surface. After cooking, allow your cookware to cool down before rinsing it with warm water.
Use a brush or scraper to remove stuck-on bits and gently scrub the surface. Avoid using soap as it can strip away the natural seasoning on the cast iron surface.
If needed, use a gentle brush or plastic pan scraper to remove stubborn food residues.
Seasoning
Seasoning your cast iron cookware is an essential step to ensure its longevity and performance. Seasoning creates a virtually non-stick surface that enables easy cooking and cleaning.
To season your cast iron, apply a layer of oil to the surface and bake it in the oven at a high temperature for about an hour. This baking process carbonizes the oil, forming a protective layer on your cookware.
Pro-Tip: Avoid using too much oil or the surface will become tacky and you will have to begin the seasoning process over again.
It's important to maintain the seasoning of your cast iron by cooking with oil or fat regularly. If the seasoning starts to wear off, you can re-season the cookware by following the same process.
What's the best oil for seasoned cast iron? One that offers a high smoke point like flaxseed, grapeseed oil, or canola oil.
Storing
To store your cookware, ensure that it's completely dry, as moisture can lead to rust. If needed, heat the cookware on the stovetop to eliminate any remaining moisture.
Place a layer of paper towels, a cloth, or a silicone mat between stacked cast iron pieces to prevent scratching and protect the seasoning.
Store your cast iron cookware in a cool, dry place to avoid exposure to humidity and temperature fluctuations.
By following these simple cleaning, seasoning, and storing tips, you'll be able to enjoy the many benefits of your cast iron cookware for years to come.
Key Takeaways
As you've learned, there are several benefits to using cast iron cookware in your kitchen. It's essential to consider the key points that make cast iron a valuable addition to your cookware collection.
Firstly, cast iron is an extremely durable material. If you take good care of it, your cast iron cookware can last for generations, even becoming a family heirloom.
This makes it an eco-friendly choice, as it reduces waste by avoiding the need for replacement cookware.
Secondly, when seasoned properly, cast iron can develop a non-stick surface, making it highly versatile and perfect for a wide range of cooking tasks.
Another notable benefit is cast iron's ability to retain heat well. This characteristic helps keep the food warm for longer periods and ensures even cooking, enhancing the overall taste of your dishes.
Moreover, cooking with cast iron can also increase the iron content in your food helping support an iron deficiency. Iron is a vital nutrient for maintaining good health, especially for those with iron deficiencies.
Lastly, despite their durability and functionality, cast iron cookware can be relatively affordable, making them an excellent investment for your kitchen.
Remember to maintain your cast iron cookware with proper seasoning and cleaning techniques to prolong its lifespan and ensure its continued performance.
One-Pot Cooking Rocks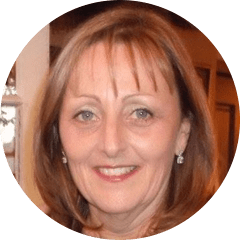 Michelle
Hi, I'm Michelle, the founder, owner, author, and editor of OvenSpot. My passion for one-pot cooking commenced when I was working to prepare cafeteria lunches for school students. I am now on a mission to assist you in choosing the cooking pot or appliance you will use daily. As well as in-depth information to assist you in using and caring for your cookware and appliances.
Questions? Reach out to Michelle at [email protected]