Why Does Food Taste Better in Cast Iron Cookware?
Cast iron cookware has been around for centuries and is considered one of the most versatile cookware pieces in the kitchen. But why does food taste better in cast iron?
A cast iron skillet can retain heat, evenly spread it out, and create a crust like no other material. A Dutch oven with its heavy self-basting lid it slow-cooks dishes and keeps all the flavor inside the pot like no other cookware or appliance. Homemade bread in a Dutch oven comes out like bread from a baker's oven.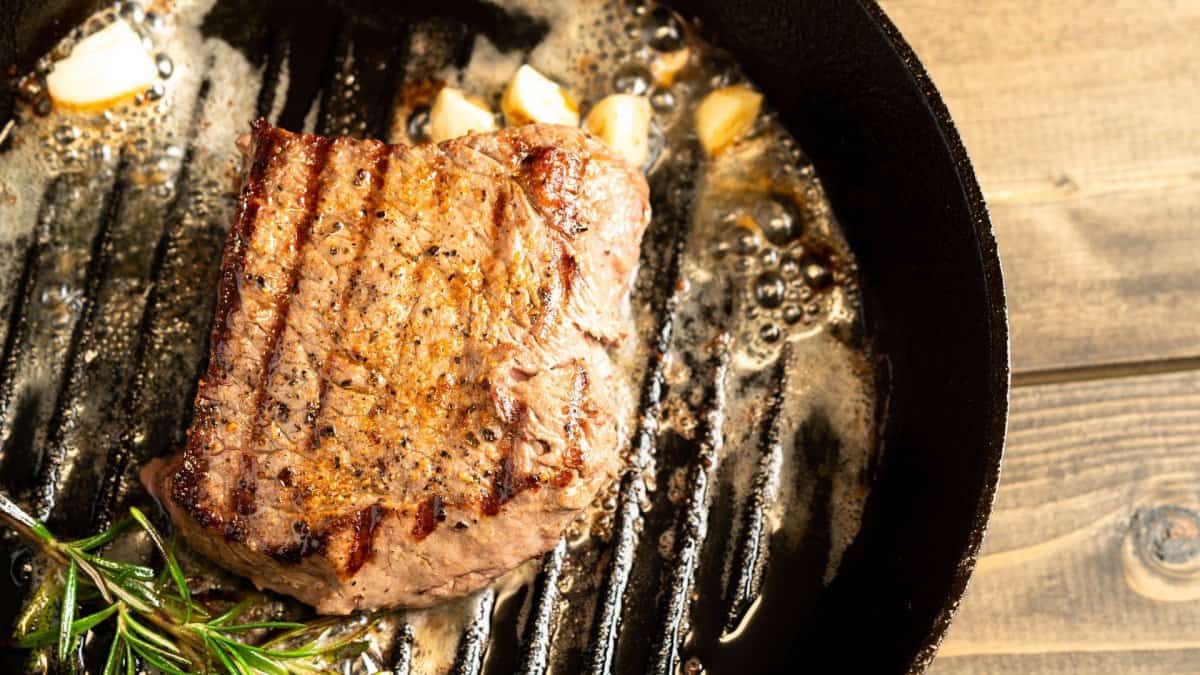 There are countless reasons why cast iron is essential to any kitchen, but one that stands out amongst the rest is that food just tastes better when cooked in cast iron skillets. Most of us have grown up with memories of family dinners where a hot skillet was brought straight from the stove to hit the table.
The aroma of caramelized onions or seared steaks wafting through the air is enough to make your mouth water. Cooking with cast iron skillets has become a tradition for many, as it's an incredibly efficient way to make delicious meals that everyone loves.
Personally, I love cooking meat and seafood in my cast-iron skillet. It's one of my favorite things to do because it locks in all the flavors of your food while also creating a beautiful crust on top.
Meat lovers either use a new pan or season their old one using cooking oil and a paper towel to create an even non-stick coating.
What is Cast Iron Cookware?
Cast iron cookware has been around for centuries, with the first known use dating back to ancient China in the 5th century BC.
It wasn't until the 18th century that cast iron cookware began to be produced on a larger scale in Europe and America, and it quickly became an essential appliance that your kitchen couldn't do without. In fact, it was so popular that many households would pass their cast iron Dutch ovens or skillets down from generation to generation.
Cast iron is a dense metal alloy made up of iron, carbon, and silicon. When heated, it retains heat very well due to its density and can withstand high temperatures without warping or cracking. This makes it an ideal material for cooking foods that require high temperatures or long cooking times.
Cast iron offers versatility and durability that other cookware can't match, making it one such essential appliance that every kitchen must-have for creating tasty meals every day.
Advantages of Using a Cast Iron Cookware
One of the biggest advantages of cast iron cookware is its ability to distribute heat evenly across its surface. This means that food cooked in a cast-iron pan will cook more evenly than in other types of pans.
Cast iron also has a natural non-stick quality if properly seasoned with layers of oil. Not only does this make it easy to cook with, but it also gives your food a savory flavor.
Another advantage is the durability of cast-iron pans. They are known for lasting for decades, even with heavy use and minimal care. And speaking of minimal care they are very easy to clean as well!
A simple soak in warm water and gentle scrubbing will usually do the trick. – let's talk about cost-effectiveness!
While some high-end brands can be pricey pre-seasoned options are readily available at reasonable prices from a variety of brands.
Cast iron is an essential tool in my kitchen as efficient as possible, it can be used on the stove, in the oven, or even over a campfire for versatile cooking options.
How does Cast Iron Affect the Taste of Food?
Chemical Reaction Between Food and Cast Iron
When it comes to cooking, cast iron cookware is an appliance that your kitchen must-have. One of the reasons is that it can greatly enhance the flavor of your food.
The secret lies in the chemical reaction between food and cast iron. When you cook with cast iron skillets or pots, trace amounts of iron are absorbed by the foods you're cooking, such as meats or vegetables, which enriches their natural flavors.
This interaction also gives food a unique texture and color that's hard to replicate with other types of cookware. It's essential to use pre-seasoned cast iron for this purpose.
This means that a natural non-stick coating has been created on the surface of the pan by heating up cooking oil until it polymerizes onto the pan. It creates a beautiful caramelized effect on foods while preventing sticking without any synthetic chemicals.
Retention and Distribution of Heat in Cast Iron
Cast-iron pans conduct heat efficiently and evenly, making them ideal for searing meats or crisping vegetables while locking in moisture due to their heat-retention properties.
The high-density material allows for good heat retention time after preheating properly; this means when you place your foods on there for cooking (especially seafood), they develop beautiful crusts without losing their tenderness inside.
Its heat distribution is unmatched compared to any other material used in cookware manufacturing because it slowly releases heat evenly around whatever is being cooked in the skillet filled with your favorite ingredients.
Comparison with Other Types of Cookware
Cast iron Dutch ovens or skillets outshine many other kinds of cookware options due to their superiority on various fronts: cost-effectiveness, durability (they last for generations), and versatility.
A well-seasoned cast iron skillet can cook acidic foods, such as tomatoes or citrus fruits, without the metallic taste they would create with other pans like aluminum.
Not to mention, it's an easy way to season a burger. Simply preheat the pan on high heat with oil until it starts smoking. Turn down the heat and cook your burger on one side until browned before flipping over to finish cooking.
The result is a perfectly caramelized and juicy burger that melts in your mouth. Overall, using cast iron cookware has plenty of benefits over other types of materials when it comes to enhancing the flavor of your food.
Its remarkable retention and distribution of heat make it easy to cook foods evenly while developing beautiful crusts and textures that you can't achieve with anything else.
The cookware also brings out natural flavors in foods while adding its own unique flavor profile thanks to the chemical reaction between food and cast iron nothing beats that!
Benefits of Cooking with Cast Iron
Health Benefits
Cooking in a cast iron pan is not only delicious, but it can also be healthier for you. When you cook in a cast iron pot, some of the iron leaches into your food. This can be beneficial to people who are anemic or have low iron levels because it can help increase their iron intake.
Since cast iron skillets heat evenly and retain heat well, they require less oil to cook food properly. This means that your meals will contain fewer calories and less fat than if you were cooking with other types of cookware.
Cost-Effectiveness and Durability
Cast iron pans are a great investment for any kitchen because they last forever if you take care of them properly.
Unlike non-stick pans that get scratched easily and need to be replaced frequently, a well-seasoned cast iron skillet will only improve with time and use.
Cast iron pots distribute heat evenly which allows them to cook your food thoroughly without burning it.
They don't rust easily either just make sure they are stored dry after cleaning! Overall, investing in one or two good quality cast-iron appliances is essential if you want equipment that lasts long and saves costs in the long run.
Versatility in Cooking Different Types of Food
A cast-iron skillet is one of the most versatile cooking vessels out there! You can use it to fry chicken or fish until the crust becomes crispy brown or make cornbread come alive with its golden crust around the edges.
A seasoned skillet also gives vegetables like onions and mushrooms a savory and caramelized flavor that's hard to replicate with other types of cookware.
Since cast-iron skillets are oven-safe as well as stovetop-friendly, you can sear meat on the stovetop and then finish cooking it in the oven to get a perfect, evenly cooked dish.
Cast iron pots can be used for stews, soups, and even for baking bread they are also cost-effective and durable. This cookware is one of those things that every kitchen must have!
Tips for Cooking With Cast Iron
One of the keys to making your kitchen as efficient as possible is to keep your cast iron pots and pans in good condition.
Cast iron skillets are incredibly durable but require proper seasoning and cleaning to maintain their non-stick surface. The seasoning process involves coating the pan with oil and heating it in the oven, which creates a protective layer that prevents food from sticking.
A pre-seasoned pan will save time on this step. Cleaning cast iron is also important to avoid rusting or damaging the seasoning.
Never use soap on a seasoned pan, but instead, use hot water and a stiff brush to scrub away food particles. Dry the skillet thoroughly after washing to prevent rusting.
Proper maintenance includes storing the pan in a dry place with plenty of ventilation. Avoid stacking pans on top of each other or leaving them wet for long periods.
Mistakes to Avoid When Using a Cast Iron Pan
While cooking with cast iron pots and pans has many benefits, there are some common mistakes that should be avoided.
First, avoid cooking acidic foods like tomatoes or citrus fruits in your unseasoned skillet as it can strip away the seasoning layer. Another mistake is adding cold food directly into a hot preheated skillet.
This can cause the temperature of the pan to drop quickly and result in uneven cooking or sticking of food. A well-heated skillet is essential for getting perfect caramelized crusts on proteins like steak or chicken breasts.
Always preheat your pan before adding any ingredients by letting it sit over medium-high heat for at least five minutes. By following these tips for seasoning, cleaning, and maintaining your cast iron skillets you'll be able to enjoy great-tasting food cooked evenly every time!
Check out how to make the perfect Dutch oven rice.
Final Thoughts: Why Food Tastes Better in Cast Iron
Food tastes better in cast iron because of the chemical reaction that occurs between the food and the frying pan.
Cast iron retains heat better than any other type of cookware, ensuring that your food is cooked evenly and thoroughly.
It also has a natural non-stick surface when properly seasoned, making it easy to cook with and clean.
Cast iron cookware is versatile in the kitchen as you can use it for cooking anything from meat to vegetables or even baking bread.
Cooking with cast iron offers plenty of benefits such as being cost-effective, durable, and environmentally friendly.
Seasoning your cast iron pan regularly will give it a savory non-stick surface that will last for years.
You can also make use of its heat-retaining properties by searing meat or charing vegetables to perfection.
Using cast iron is an excellent way to elevate your cooking game while making your kitchen as efficient as possible. Once you start cooking with cast iron, you'll wonder how you ever managed without it in the first place.
One-Pot Cooking Rocks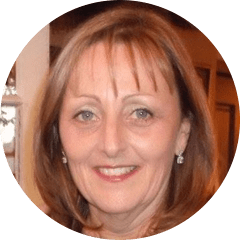 Michelle – Author
Hi, I'm Michelle the founder, owner, author, and editor of OvenSpot. My passion for one-pot cooking commenced when I was working to prepare cafeteria lunches for school students. I am now on a mission to assist you in choosing the cooking pot or appliance you will use every day. As well as in-depth information to assist you in using and caring for your cookware and appliances.
Questions? Reach out to Michelle at [email protected]