23 Enameled Cast Iron Cookware Pros and Cons
In this in-depth enameled cast iron cookware guide you will learn the advantages and disadvantages of using cast iron cookware.
Enameled cast iron cookware's pros and cons are varied it is versatile, it's high heating capabilities, is durable, and is safe compared to other cookware with non-stick coatings. Cons include the weight of cast iron, heat conductivity, delicate surface, and storage difficulties.
The enamel coating has actually become a signature feature of modern cast iron cookware. However, enameled cast iron cookware still has a rival in traditional seasoned cast iron. See the full comparison table that outlines the differences between a regular bare cast iron pan and an enameled cast iron pan.
Disclaimer: As an Amazon Associate I earn from qualifying purchases on my website. If you make a purchase through links from this website, I may get a small share of the sale from Amazon and other similar affiliate programs.
What is Enameled Cast Iron Cookware?
Enameled cast iron cookware is made from cast iron that has a porcelain enamel coating. This coating gives the cookware a smooth surface that is resistant to sticking and makes it easier to clean than traditional cast iron. The enamel also prevents the iron from rusting and leaching.
It is a popular choice for many home cooks and chefs because it retains heat well and can be used on all types of cooktops, including induction. It is also oven-safe and can be used to braise, roast, and bake.
However, there are some drawbacks to using enameled cast iron cookware. The enamel can chip and scratch, which can lead to iron leaching into food. The cookware is also heavy and may be difficult to lift and maneuver.
If you are considering purchasing enameled cast iron cookware, it is important to weigh the pros and cons to decide if it is the right choice for your cooking needs.
Enameled Cast Iron Cookware Pros and Cons
Below is your quick reference table showing the pros and cons of this type of cookware.
Read on for the in-depth research and the tips and trick I have come up with to get the most of out any piece of cast-iron enameled cookware…
| | PROS | CONS |
| --- | --- | --- |
| Versatility | Saute, braise, simmer, frying, deep frying, roast, bake | |
| Design Features | Integrated handles, helper handles, sturdy thick bases, and heavy lids | |
| Heat Source Compatibility | Can be used with these heat sources on all cooktops, in the oven, under the broiler, and on the grill. Naturally induction ready | Enameled cast iron pan will be hot always use oven mitts and a trivet to place the cast-iron pan upon |
| High Heat Resistance | Withstands high temperatures of over 500°F | Enamel coating will not withstand the higher heat that seasoned cast iron can withstand |
| Heat Retention | Retains heat better than any other cooking pot | |
| Durability | Rust-free if enamel remains undamaged, and seasoned cast iron will remain rust-free if the seasoning is maintained | Thermal Shock – extreme temperature changes will have the enamel reacting to the cast iron core and the enamel will lose – cracking, and chipping will occur |
| Non Reactive | Enamel is non-reactive to acidic foods | |
| Cleaning | Hand wash is recommended to protect enamel | Dishwashers are too abrasive for enamel |
| Cast Iron Safety | The enamel stops iron from leaching into food. Safer than ceramic coatings and PTFE non-stick coatings | |
| Colors | Looks great, especially with the color choices available to suit any décor | |
| Maintenance | No seasoning is required, but any exposed enamel rims on the oven and lid should be seasoned with oil | |
| Lifetime | With care both enamel and seasoned cast iron can last a long time, high-quality brands are heirloom pieces that offer lifetime warranties and can be handed down | |
| Heat Conduction | | Heats up slowly – thermal conductivity is lower than seasoned cast iron – takes longer to heat up |
| Weight | | Heavy – they are cast iron |
| Not Non-Stick | | Enamel is not non-stick – oil is required |
| Enamel Care | | Chipping or scratching – care should be taken with utensils – no metal – wood or silicone |
| Price | | Expensive – brand recognition determines the price – but enamel cast iron can be very expensive (remember you get what you pay for) |
Pros and Cons of Enameled Cast Iron Cookware Comparison Chart
Pros of Enameled Cast Iron Cookware
1. Versatility
Styles of cooking that can be performed with enameled cast iron cookware: sautéing, searing, simmering, braising, roasting, and baking.
2. Design
Thick bases, sides, handles, and lids all contribute to the overall efficiency of cast iron cookware.
A standout feature of cast iron cookware is the generous integrated loop side handles on pots, braisers, or cast iron Dutch ovens. Modern cast iron cookware such as skillets and griddles sport large ergonomic handles and loop helper handles.
3. Enamel Colors
High-quality and healthy cookware like stainless steel or seasoned cast iron does not come in any colors apart from black or silver.
The coating on enameled cast iron cookware comes in a variety of colors, which can add a pop of color to your kitchen.
Brands like Le Creuset have over 20 color options across their entire range that encompass enamel coated metal cookware, enamel coated bakeware, enamel safe utensils, dinnerware, and accessories. Check out Staub Colors.
4. Heat Source Compatibility
Enameled cast iron pans can be used on any type of stovetop from gas to electric. The iron content in this cookware makes it induction ready. Cast iron cookware with integrated handles is oven safe and can used be under the broiler.
5. Heat Resistance
Different brands' heat tolerance can vary Le Creuset and Staub can withstand high temperatures of over 500°F. Other brands can withstand up to 580°F. Not all brands of cast iron and enamel are of equal quality. Manufacturers' instructions regarding heat resistance should always be adhered to.
The heat tolerance of knobs and handles that are not made from cast iron also needs to be considered.
6. Heat Retention
Cast iron retains heat better than any other type of cookware. Which is ideal for cooking at high temperatures or for slow cooking methods such as braising and simmering.
It should also be noted that different brands of cast iron and enamel thicknesses contribute to its heat retention capabilities. For example, the Tramontina brand of enamel cookware retains heat over Lodge and Le Creuset's enamel cast iron.
7. Durability
The enamel coating prevents the cast iron from rusting and protects it from scratches, chips, and cracks. With care, a high-quality brand piece of this cookware can last a lifetime.
8. Enameled Cast Iron Pans Safety – No Leaching
When made with high-quality materials and strict manufacturing guidelines, the enamel is toxin-free. Making the coating safer than ceramic coatings and PTFE non-stick coatings on other cookware. Enamel on cast iron prevents it from leaching iron into food. This is especially important for people who are concerned about consuming too much iron.
9. Non-Reactive Cooking
Its coating also makes it a non-reactive surface. This means that it won't interact with foods, making it ideal for cooking acidic foods like tomato sauce, lemon, and wine-based dishes. More about non-reactive cookware.
10. Easy to Clean
Enameled cast iron cookware is easier to clean than traditional cast iron because the porcelain enamel coating creates a smooth surface that is resistant to sticking.
Manufacturers advise that the cookware can also be placed in the dishwasher. Handwashing with warm to hot soapy water is also strongly advised by the manufacturers to maintain the porcelain's glass-like surface.
Manufacturers like Le Creuset and Lodge Manufacturing make available their own products for cleaning and maintaining enamel and seasoned cast iron. My article explains in-depth about cast iron cleaners and conditioners.
11. Lifespan
Because of its durability, enameled cast iron cookware has a longer lifespan than other types of cookware. High-end brands like Le Creuset offer a lifetime warranty and with the proper care and maintenance, it can last a lifetime.
Cons of Enameled Cast Iron Cookware
12. Enamel Cast Iron Pots Not Non-Stick
Despite the enamel coating, this type of cookware is not non-stick. Foods can still stick to the surface and be difficult to clean off.
To avoid food sticking to enamel cast iron do not use high heat. Instead heat the pan up over medium heat with oil, butter, or liquid before adding food. Check regularly during cooking and add more oil or liquid as required.
Learn about cooking with cast iron and preventing enamel cast iron from sticking.
13. Weight
The biggest con is the weight of enameled cast iron cookware which can be a downside for some people. The heavy construction is necessary for even heat distribution and retention but can make the cookware difficult to lift.
14. Design
Avoid purchasing pots and pans that do not have handles generous enough for oven mitts. The combination of cast iron hot handles and their weight make it difficult to transport. Generous handles are a necessity for safety.
Similarly try to choose cast iron that has a smooth base with no burs, ridged, or rough bases that will damage the surface of your appliances and countertops. Using a trivet when working with cast iron cookware is essential.
Learn about trivets for cast iron and other cookware.
15. Rust and Corrosion
Enamel coating should cover all of the iron core including rims of pots, Dutch ovens, and skillets. Some brands leave rims exposed these areas require seasoning to prevent rust and corrosion. Preventing rust on cast iron can be daunting I share a rust prevention hack in this article.
16. Seasoning Exposed Areas
If the enamel coating on your cookware has exposed areas, it will need to be seasoned. Seasoning cast iron helps to create a naturally nonstick surface and prevents rusting.
To season cast iron, rub your choice of seasoning oil on the surface. Place the cookware upside down on the middle rack of a conventional oven. Place a baking sheet lined with foil on the shelf below to catch any oil drips. Then bake at 375 degrees for an hour. Allow the cookware to cool completely before using it.
Learn how often to season the rim of your cast iron as well as the best oil for seasoning cast iron.
17. Limited Use
While enameled cast iron is oven safe, it's not suitable for all cooking methods. It shouldn't be used in the microwave for its iron content. Use on the stovetop with high heat as this can damage the enamel coating.
18. Heat Conductivity
Enameled cast iron takes longer to heat up than most cookware materials. But once it does heat up it can evenly distribute heat better than most cookware types.
Some manufacturers address this issue by preheating the cookware before adding food. Or use a stovetop burner that is slightly larger than the bottom of the pot or pan to help speed up the heating process.
19. Heat Reaction
If exposed to sudden changes in temperature, the enamel cast iron can react. It is known as Thermal Shock and extreme temperature changes will have the enamel reacting to the cast iron core and the enamel will lose cracking, and chipping, or worse can will occur.
It's important to always follow the manufacturer's instructions regarding heating and cooling the cookware to avoid this issue.
20. Enamel Surface Damage
Despite the durability of the smooth enamel surface it can chip, crack and scratch easily. Once the enamel is damaged, it can lead to rusting and leaching.
To help avoid this use wooden or silicone utensils and avoid stacking your enamel pots and pans in a way that could damage them.
21. Enamel Maintenance
The smooth enamel surface may seem easy to clean but it does require special care. It can't be scrubbed with abrasive cleaners or pads and harsh chemicals should be avoided.
To clean, use a soft sponge or cloth and mild soapy water. Avoid using the dishwasher as the chemicals can damage the enamel. For stuck-on food, soak the cookware in warm soapy water before washing.
A light enamel surface will discolor slightly over time with regular use and Le Creuset advises that this is perfectly normal.
22. Enameled Cast Iron Storage
Storage may be a challenge for some as you should not be stacking pots and pans upon enamel to prevent chipping. If space is an issue consider using pot stacking protectors or store on oven shelves.
Best way to store? An enameled pan should be dried promptly and stored in a cool, dry place. It's best to hang the cookware or store it in a cupboard or cabinet where it won't be subject to bumps or dings that can damage the smooth surface. Cast Iron Storage Tips!
23. Price
Enameled cookware is more expensive than regular cast iron cookware and most other types of cookware. The high price is due to the materials and manufacturing process used to create it.
The cost of Le Creuset enameled cast iron ranges from $60 to over $500 depending on the size and style. Lodge enameled cast iron is less expensive with prices ranging from $30 to $200.
Be aware of cheaper brands that may not have the same quality materials, construction, and durability.
It should also be not that a high-quality stainless steel pan can cost hundreds of dollars.
Advantages and Disadvantages of Enameled Cast Iron Cookware: Deep Dive
Here we deep dive a little further into the benefits and risks of using enamel cast iron pots and pans.
Is Enamel Cast Iron a Health Risk?
The first concerns that arise, whenever we have debates about the kind of cookware you choose for your kitchen, will ultimately center around health. It is what every chef in a restaurant and every parent in a home thinks about – or should be thinking about at the very least.
"Is enameled cast iron safe and will this cookware product have any detrimental impact on our health, and to what extent?"
It is a particularly pressing concern when you decide on whether to purchase a traditional piece of cast-iron cookware or an enameled cast-iron piece.
The level of iron content in food is an issue that has plagued us for several decades now and studies are consistently being done to establish just how healthy it is to cook with traditional cast iron cookware and whether it would be more prudent of you to cook your food with an enamel cast iron piece.
The Studies – Cast-Iron Cookware
At least one study conducted by the American Dietetic Association has established that using a traditional piece of cast iron cookware, without an enamel coating, can actually be beneficial to people who suffer from some form of iron deficiency, especially those living in developing countries where access to medication is not a straightforward affair.
For people living in those communities, cooking with cast iron is actually seen as a viable option to assist with combating iron deficiencies. However, the saga does not end there, as that study also clearly reveals that the human iron intake will definitely increase when cooking with cast iron, as the iron leaches into your food.
If you do not have an iron deficiency, that can actually present significant health problems. Too much in your system (iron) can lead to liver disease, heart complications, and even diabetes.
The thing about excess iron is that it gets stored in some of your body's most important organs.
They include the heart, liver, and pancreas. As somebody who has battled pancreatitis, the author of this blog post can confirm that problems with the pancreas are extremely unpleasant and frankly life-threatening.
A separate study, conducted in 1984, also reveals that 18 out of the 20 foods cooked in iron cookware contained considerably more iron after being cooked under those circumstances.
Some of those foods had more than two and a half times more iron content in them after being cooked in cast iron.
Another defining feature of cast iron cooking is that it cooks slowly and for longer periods. Not only is that convenient but it is also generally accepted that this method produces outstanding results with your food. For that reason, it is a popular option.
However, it should also be noted that the longer your food is cooked in traditional cast iron, the greater the iron intake will be in your food. It is an inevitable outcome.
One reality that cannot be escaped is that the majority of people use some form of iron cookware and cast iron cookware features prominently in most of those kitchens.
Some studies have also found that most of those who owned cast iron cookware used it every day – and frankly speaking why wouldn't you? The results are almost always outstanding.
The point here is that ultimately the iron content will increase in your food when cooking with a traditional piece of cast-iron cookware. There is absolutely no disputing that anymore.
Is enamel cast iron a health risk? Take a closer look with me in my article about how safe enameled cast iron cookware really is.
Enamel Coating to the Rescue?
The enamel coating on a piece of cast iron cookware or a Dutch oven will eliminate that problem. When you have the enamel coating on cast iron, iron cannot leach into your food and so your iron intake will not increase.
If you do have an iron deficiency and are looking for a creative way to boost your iron intake, you can just chip the enamel and the iron will leach into your food.
Jokes aside, that is the only caveat here. In order to ensure that no iron is leaching into your food, you need to look after your enamel cast iron cookware.
There are several circumstances under which you could chip the enamel on your cast iron.
The easiest way to achieve that, perhaps, is to move a cast-iron Dutch oven or another piece of cookware directly from the stove to the refrigerator and vice versa. It is a mistake that many people make and it is an easy mistake to make. Thermal shock is something often taken for granted.
However, provided that you have not chipped the enamel on your cookware, your health, and safety should be ensured or improved at the very least.
Can You Re Enamel Cast Iron Cookware? Learn the answer in my article.
Is scratched enamel cookware safe?
The amount of enamel breaking off into your dishes would probably be the most dangerous part of scratched enamel. Exposed cast iron would naturally become seasoned and replace your cookware before the enamel deteriorates too much.
Related read Can Enameled Cast Iron Cookware Be Used Under a Broiler?
Is Enameled Cast Iron Rust Free?
Then there is also the small matter of rust developing on your traditional seasoned cast-iron cookware.
Rust on a bare cast iron skillet is inevitable. You need to remember that cast iron is a form of metallic cookware and rust is what happens when metal corrodes.
There are three key factors to be taken into account here.
The first is iron, the second is oxygen and the third is water. Moisture in the air also counts as water.
When those three things react, you will get rust. That is often compounded by some form of neglect, which is very common when owning a traditional piece of cast-iron cookware.
The sooner you deal with rust on your cast iron the better but sometimes that rust can reach a point of no return and it can happen before you even realize there is a problem.
That is where cast-iron coated with enamel will come in pretty handy. With an enamel cast iron Dutch oven or other cookware, you will not have to worry about any of that. You will not have to worry about iron leaching into your food and you will not have to worry about rust developing on your cast iron.
It is important to try and ensure the enamel does not chip though. It is also important to dry your enamel cast iron thoroughly, once you have washed it.
Is Enameled Cast Iron Better Than Non-Stick?
Enameled cast iron is safer but not non stick great results can be achieved with low heat cooking. Nonstick cookware might be coated with anything but you can achieve medium heat cooking without food sticking to the pan.
Price of Enameled Cast Cookware
As with everything there are cons associated with purchasing a piece of enamel cast iron.
Chief among them though is the cost of purchasing one. A brief perusal of any vendor, whether that be online or in a regular shop, will reveal that enamel cast iron costs a tremendous amount more than your traditional seasoned cast-iron cookware.
There is a case to be made that more is more in this context, that is to say, that you will not regret paying a considerable amount more for purchasing a quality piece of enamel cast iron cookware or a Dutch oven.
However, if you are not clear on why you are going to purchase the enamel cast iron cookware, rather avoid the purchase. In addition, if you are not going to use the enamel cast iron regularly I would probably not spend a lot of money to be wasted. Search for cookware you will utilize regularly.
Must read before purchasing expensive cast iron cookware: Staub vs Le Creuset Dutch Ovens Comparison Two Top Brands
Types of Enameled Cast Iron Cookware
I have chosen the selection below so you can see some of the best porcelain enamel cookware. Also the great range of enameled cast-iron cookware that is available in various styles, brands, colors, and prices:
Enameled cast-iron skillets
Lodge cast-iron
Enamel Woks
Le Creuset enameled cast-iron
Braisers
Enameled Cast-Iron Cookware
Differences Between Enameled and Regular Cast Iron
Is enamel cast iron cookware better than regular cast iron? Enamel is a good alternative for seasoned cast iron in that it does require seasoning. It does not have a non-stick surface as a seasoning cannot build up on the enamel.
This quick reference table clearly sets out the differences between enameled and regular seasoned cast iron cookware.
| | Ceramic | Stainless Steel |
| --- | --- | --- |
| Materials | Hard anodized aluminum | Aluminum, stainless steel, hard-anodized aluminum |
| Design | Round Dutch ovens, iron skillets, griddles. A large choice of sizes and shapes in all types of cast iron cookware | Round Dutch ovens and oval Dutch ovens, French ovens, Cocotte, skillets, griddles, Braisers, and bakeware. A large choice of sizes and shapes in all types of enameled cast iron cookware |
| Finish | Dark gray/black gets darker with more use | Exterior shiny in a wide variety of colors, interior light or dark |
| Heat Source | Suitable for all heat sources indoor and outdoor | No open fires, naturally induction ready, ceramic, glass stovetop, gas, electric, oven |
| Temperature | Will withstand temperatures in excess of 500 °F | Temperatures up to 500 °F depending upon the cookware quality and design (knobs and handles should be oven safe) |
| Heat Retention | High | High |
| Performance | Nothing compares to the ability to sear steaks on a well-seasoned cast-iron skillet. If the surface is maintained non-stick properties are excellent | Not non-stick when searing oils or liquid required. Comparing slow cooking, roasting, and baking both perform well |
| Durability | Maintenance will last a long time with care your lifetime and beyond | With care can last a lifetime although the enamel will deteriorate long before the cast iron |
| Clean Up | No dishwasher, no soaking, no soap, scourers & hot water, dry immediately | No dishwasher, warm soapy water, soaking then nylon scourers, dry thoroughly |
| Maintenance | Pre-seasoned cast iron should still be seasoned before first use, season regularly | Seasoning the enamel is not required, you can season bare cast iron rims on pots and lids to prevent rusting |
| Iron Release | Yes, less with regular seasoning | No, if the enamel is intact |
| Price | Less expensive | More expensive |
COMPARISON TABLE – The differences between seasoned cast iron and enameled cast iron
In my article what are the advantages and disadvantages of enamel cookware, you will learn more about this centuries-old cooking tool.
History of Enameled Cast Iron Cookware
When Johannes Berk Van Kampen, the son of BK Dutch Cookware founder Hendrik, first developed the inner enamel coating on that company's Dutch Ovens in 1891, it had been envisaged that this innovation would protect the company's signature product.
The thing about inventions like this one is, while they seem inspired, you cannot help but feel that upon reflection there was never really anything more to them than common sense.
That last point hits home when you learn that the uses of the enamel coating on cast iron cookware have evolved considerably since 1891.
It is not just about protecting the cast iron Dutch oven anymore. The enamel coating on cast iron cookware is now a source of tremendous benefit for entire families and friendship circles.
Wrapping Up – Enameled Cast Iron Cookware the Pros and Cons
If you're looking for durable, oven-safe cookware that can go from the stovetop and oven to the table, enameled cast iron is a good choice.
Hard to argue the benefits of enameled cast iron cookware. It truly does give us all the benefits of traditional cast-iron cooking with a wonderful modern twist.
That twist is the ability to utilize what some would call rugged old-fashioned cast-iron cookware that can prepare almost any recipe to perfection but should not be seen inside the home but kept for campfire cooking.
If you have not yet experienced the joy of cast-iron cooking check out the products above – read the customer reviews – then give it a go. I cannot think of many dishes adjusted to the cast-iron cooking method that cannot be prepared.
Other Cookware Options
Le Creuset cast iron cookware with the benefits of enamel coating
Aluminum cookware
Enameled Steel Cookware
Stainless steel cookware
Carbon steel cookware
Copper cookware
One-Pot Cooking Rocks
---
Resources
Cheryl Eileen Nossaman, B.S. in H.E.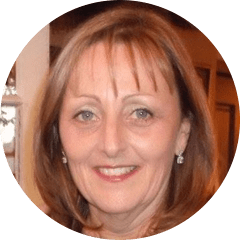 Michelle – Author
Hi, I'm Michelle the founder, owner, author, and editor of OvenSpot. My passion for one-pot cooking commenced when I was working to prepare cafeteria lunches for school students. I am now on a mission to assist you in choosing the cooking pot or appliance you will use every day. As well as in-depth information to assist you in using and caring for your cookware and appliances.
Questions? Reach out to Michelle at michelle@ovenspot.com