Induction Compatible Cookware Guide
A lot of people are confused about what induction cookware is and if they already own induction-compatible cookware. It is important to know that not all materials will work with induction cooking.
When cooking with induction cooktops, it is best to use cast iron, iron, and black metal pans as they have a high ferrous metal content. Stainless steel pans will also work if there is a base plate that contains ferrous metal. High metal content is required in cookware as induction technology uses magnetism to ignite.
To understand how induction works with cookware metals use this induction compatible cookware guide you will also know whether your existing cookware is compatible or if you will be looking for new cookware.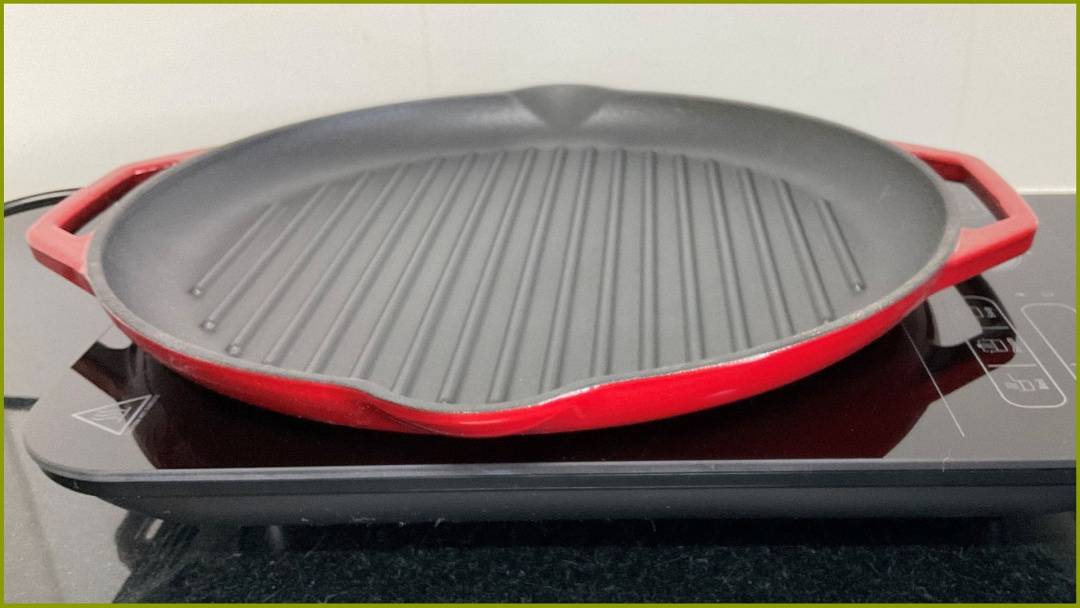 Disclaimer: As an Amazon Associate I earn from qualifying purchases made on my website. If you make a purchase through links from this website, I may get a small share of the sale from Amazon and other similar affiliate programs.
What is an Induction Stove?
Induction cooktops use magnetic energy to generate heat and cook food. This type of cooking is not like using an electric stove or like gas stove as it heats food from the bottom.
Induction cooking is faster, more efficient, and more pleasurable than any other type of cooking. Induction burners can be heated up quickly and there is less chance for anything to come in contact with the heat source because the heat only emanates from the base of the pan used. An induction cooktop's surface does not get hot like other cooktops.
What Does Induction Ready Mean
Induction-ready cookware or induction-compatible cookware is made of materials that will work with an induction cooktop.
Induction Symbol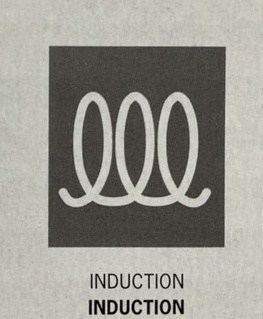 How Does Induction Cooking Work?
There are two types of induction cookers: hard-walled and soft-walled.
Hard-walled induction cookers include a metal lining at the bottom of the pan that conducts heat. Soft-walled induction cookers do not have this metal lining and instead, they use an electromagnetic field to heat up. The electromagnetic field is created by a coil under the panel and it changes AC power to DC power. This induction cooktop will then heat the pan.
What is Induction Cookware?
Best Cookware for induction cooktop? Materials that will work with induction cooking are cast iron, iron, steel, black metal, stainless steel (with a metal base plate). These materials have a high ferrous metal content at their base which allows them to absorb the magnetic energy from the induction cooker and turn it into heat. This heat then cooks the food in the pan or pot.
Apart from metal pans for induction cookers that are naturally induction compatible, there are many brands that produce all-clad induction cooktops pans as well as induction cookware sets. Some well-known brands include Le Creuset, Zwilling (Staub) All-Clad, and Demeyere.
When choosing induction cookware to buy look for the "Induction Compatible Symbol".
Cookware Materials That Will Not Work with Induction Cookers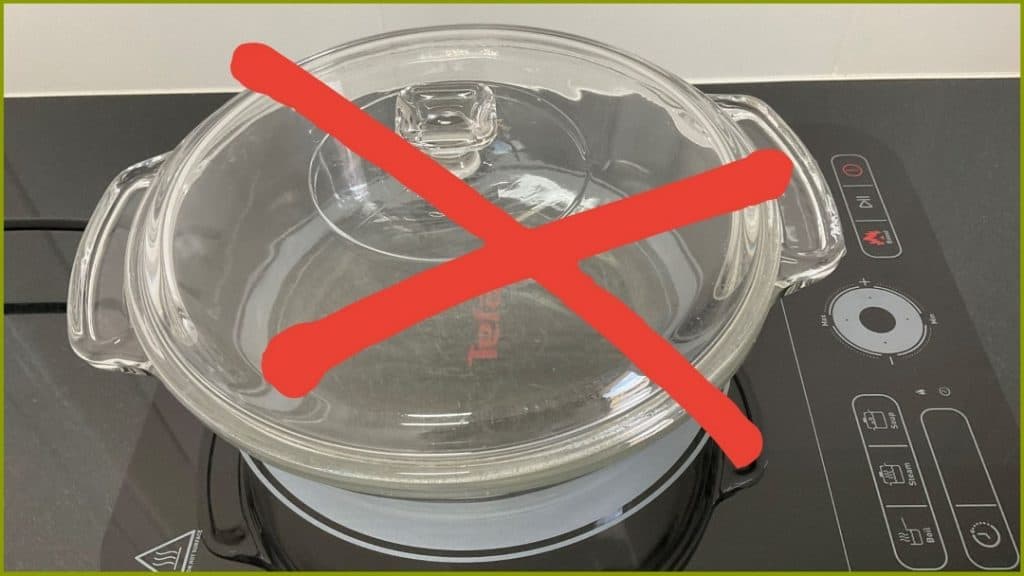 Materials that will not work for induction cooking include aluminum, anodized aluminum, copper, glass, ceramic, silicone, and stainless steel because they do not contain any magnetic metals in their structure.
Additionally, stainless steel is a mostly non-magnetic metal which means that it will take a very long time to heat up on an induction cooker without a metal base plate inserted in the cookware.
How to Choose the Right Pot or Pan for an Induction Stovetop
Search for the pot or pan that you will get the maximum use out of. There are pots and pans available with lids that invert and become a frying pan all the way up to full sets of induction cookware: use the following to help you choose the best cookware for your needs.
What Will You Be Cooking
Heat plays a big part in induction cooking so matching the dishes you will be cooking with a cookware type is important.
If you want to be frying and cooking food quickly you will require a lighter pan that reacts to heat easy either low or high. The best type of cookware for this type of cooking is pots and pans with an iron layered base, like a stainless steel pan. You will have to be prepared to stand over your dish when cooking this way with induction to avoid sticking and burning.
Heavier induction-safe cookware like cast iron and other types of metal cookware that have steel base plates are instantly reactive. They heat up slowly, maintain a consistent heat all over and retain heat for longer making these pots and pans perfect for slow cooking. It should be noted that these pans take longer to cool down, this could be a benefit as you can serve hot straight from the pot.
Materials
Choosing the right induction cookware material for your induction stovetop is the first consideration as not all materials will work with this type of cooking. When it comes to selecting cookware, you should prioritize those that have a high ferrous metal content at their base which is usually cast iron or black metal pans.
Technology now exists that cookware manufacturers are taking advantage of by combining traditional cookware and inserting bases and coatings to make all types of cookware compatible with induction hobs.
Budget
There is induction cookware available to suit every price range and budget. Including induction safe cookware sets that are economical if you are just starting your cookware journey or replacing existing cookware for your new induction hob.
How Do I Know if My Cookware is Induction Compatible?
An easy way to tell if a pan is magnetic (and therefore compatible with induction stovetops) is to see if a magnet will stick to the bottom of it. If you can't get a magnet to stick, then it won't work with an induction stovetop.
If your cast iron pans don't react well to the electromagnetic field of induction cooktops, then they may even become ruined in the process. So be careful when trying out new types of pots and pans on your hob because some might not work as well as others!
Nonstick Cookware on Induction Stovetops
Nonstick cookware is typically made out of aluminum but you can find different types made out of steel, copper, and plastic as well. Providing the non-stick pan has a built-in magnetic base it will work on induction cooktops.
In general, if a magnet sticks to the bottom of the pan then you'll be able to use it on an induction stovetop. Also, make sure to check that your cookware has a flat base so it sits evenly on your cooker.
If you want to know what type of pots and pans will work best with your induction stovetop, experiment with different types at home until you figure out which ones are compatible and which ones aren't! This way you won't waste any money buying new equipment for your cooking needs!
How to Use Induction Safe Cookware on an Induction Stovetop
To use induction safe cookware with an induction stovetop, you'll need a magnetic metal cooking surface. A magnetic-based pot when used for the first time should be heated up slowly while you get used to your new cookware.
Using cookware with flat smooth bases not only assists with even cooking but also protects the induction cooktop from damage.
It helps to have a thick-walled pot or pan with a fitted lid, and generous handles for ease of moment while preparing dishes. Some induction stovetops come with a special coating that helps them work better with particular types of pots and pans.
In addition, some cookware may only be compatible if you have an optional feature called "Boost Mode" turned on. Before using the pot or pan on your cooktop, check to see if it is compatible. If your cookware works without Boost Mode, then turn it off when cooking so it doesn't waste energy or cause damage to the heating element.
FAQs
So many questions surround pots, pans, materials, and induction cooking, here are the answers to some very popular ones…
What Cookware is Safe for induction?
Compatible induction cookware must have a magnetic base. Cast iron 18/10 stainless steel, cookware with a magnetic base plate, some full clad cookware.
Do All Stainless Steel Pans Work on Induction Hobs?
The stainless steel pan must contain ferrous material, like 18/10 stainless steel. Other forms of stainless steel must have an induction plate in their base to generate an electric current.
Does Aluminum and Copper Work on Induction?
No aluminum and copper with not heat up an induction hob. If aluminum and copper are cookware you want to use cookware manufacturers do make magnetized pans specifically designed for induction cooktops.
Does Calphalon Nonstick Cookware Work on Induction?
These two types of Calphalon "Contemporary Stainless Steel" and Tri-Ply Stainless are made to be used on induction. Unfortunately, Calphalon "Unison" will not make you induction hob engage to cook you a meal…
What Happens if You Don't Use Induction Pans on Induction Hob?
If you use a normal pan on an induction hob it isn't compatible, it has no magnetized base, will fail to generate electricity and so it won't produce heat. Examples of these metals are aluminum, copper, and glass they will stay cold on the hob.
Does Cast Iron Work on Induction?
Seasoned cast iron and enameled cast iron cookware are both excellent choices when using an induction heat source.
Recommended read: Can you use cast iron on an induction stove!
Does Le Creuset Work on Induction?
All Le Creuset cookware, excluding their stoneware range, is suitable for induction cooking. All with all great cookware heat up low and slow to start with when using metal cookware to avoid your dishes sticking.
What Cookware Works on Induction Cooktops?
In conclusion, an induction stovetop is a type of cooker that uses magnetic energy to generate heat and cook food. The most important consideration in selecting the appropriate pot or pan for this type of stove is its material because some materials will work well with it while others won't.
Materials like cast iron, black metal, stainless steel, anodized aluminum, and ceramic cookware are good choices as they have a high ferrous metal content. Materials you should avoid using include aluminum, copper, glass (unless specifically stated otherwise), silicone, and stainless steel as these materials do not contain any magnetic metals.
Always remember that induction stoves are an efficient way to cook food and you should find the best pot or pan for it.
If you have many pots and pans already, in order to figure out which type of pots and pans are compatible, just use a magnet to see if it sticks to the bottom of your pot or pan. If so, then congratulations you've found a pot that works with induction and you don't need to purchase new cookware!
Check out some of the best cookware for induction…
One-Pot Cooking Rocks
Thanks for the video music – Ben Sound