Best Stainless Steel Cookware Made in the USA
It is not surprising that high-quality American-made cookware, especially stainless steel, is popular. They are valued among chefs, restaurants, and consumers for their cooking strength and durability. Ever wondered what brands of stainless steel cookware are still made in the USA?
The brands currently making stainless steel cookware in the USA are SOLIDTEKNICS, Heritage Steel, Regal Ware, 360 Cookware, USA Pan, All-Clad, Viking Professional, and Made-In Cookware.
Disclaimer: As an Amazon Associate I earn from qualifying purchases made on my website. If you make a purchase through links from this website, I may get a small share of the sale from Amazon and other similar affiliate programs.
Determining whether a brand sources and manufactures its products wholly in the USA is difficult. Some brands are manufactured and assembled in the US but still import some of their raw materials from overseas. Further confusion arises when a "BRAND" makes one type of cookware that is 100% made in the USA, and other cookware in their range they have manufactured off-shore.
By contrast, other brands are completely manufactured here in America with no outside help or interference. We will explore what types of stainless steel cookware are made entirely in America so you know which ones to buy if your goal is to support the American cookware industry when possible. Let's find out what brands are making the best stainless steel cookware made in the USA today.
Identifying Brands of Cookware Made in the USA
First and foremost if a BRAND has a product that is "made", "manufactured" or "produced" in America one would assume that the words "MADE IN USA" would be front and center of any packaging or marketing.
This however is not always the case. Here are some other ways to identify where a product is made;
Engraved on a product
Engraved bars attached to a product
Look for the words "Country of Origin"
List of what the product is made of
The packaging
The price tag
Check the barcode
Check the brand's own website and look for these pages (about us, our story, our products)
Use a contact email or telephone number on a brands website
What is Stainless Steel Cookware
Stainless steel cookware is a form of cookware that includes frying pans, skillets, saucepans, and sauté pans, which has become increasingly popular over the past decade. The stainless steel material makes this cookware highly durable and resistant to scratches, dents, chips, and other types of damage.
It is important to note, however, that not all stainless steel cookware is 100% made in the USA even though it might be manufactured or assembled here.
Types of Stainless Steel Cookware Made in the USA
18/10 Stainless Steel
Cookware manufactured in the USA is made using a variety of steel types that include 304 and 430 stainless steel, 18/10 stainless steel, and aluminum-clad stainless steel.
The most common type used is 18/10 stainless steel which is composed of approximately 18% chromium, and 10% nickel materials. This combination of metals makes it corrosion resistant to water, acids, beverages, food products, oils, and fats.
Any cook will appreciate how quickly it heats up and cools down after use; allowing them to get on with other duties or tasks more easily than they otherwise are able to do without it.
They are also the most commonly used material as they offer strength and sturdiness without adding too much weight to the cookware.
430 Stainless Steel
Another type of stainless steel found in some cookware models is 430 stainless steel, which is a lower-end version of 18/10 stainless steel; this type does not contain nickel and offers less resistance to corrosion and rusting than 18/10 stainless steel does.
This means it will require more maintenance and cleaning on the part of cooks who use it over those who choose higher quality materials like 304 or 18/10 stainless steel.
Stainless steel cookware made with 304-grade stainless steel is high quality for any kitchen because it requires little cleaning after cooking, but still provides a good amount of heat retention during cooking as well.
Aluminum Clad Stainless Steel
In addition to 18/10 stainless steel, aluminum-clad stainless steel is a type of cookware made using a combination of both materials. The aluminum is responsible for heat conductivity while the stainless steel helps with durability and ease of use, making it an attractive choice for cooks who want it all without having to purchase multiple types of pots and pans.
It offers all the benefits of its two components without sacrificing any one feature or function that cooks might need or expect from similar cookware brands.
Why You Should Buy USA Made Stainless Steel
Stainless steel cookware is made in the USA by craftsmen who are proud of their products. Stainless steel is an excellent material for cookware because it can endure high temperatures.
It is warp-resistant, extremely durable, and doesn't degrade easily, so your pots and pans will last for many years. With the exception of copper, stainless steel is the only metal that doesn't react with food, so there are no flavors transferred to your food while cooking.
Also, did you know that stainless steel cookware is non-toxic? It does not release heavy metals into your food like aluminum or copper.
Steel cooking pots that are manufactured overseas often experience imperfections due to the different quality control standards that exist in other countries. So not really the best option for your hard-earned money.
Domestic manufacturers provide quite a few benefits to cooks who prefer not to purchase imported products including quality materials, higher quality standards for manufacturing, better warranties for products, and a better overall product for cooks in the long run.
Related Read Cookware Made in the USA: Manufacturers List
Brands That Make Stainless Steel Cookware in the USA
Click on the image to check out the products, shapes, sizes, colors, prices, and what others have to say…
Stainless Steel Made in the USA Quick Reference Table
Brand
Made In USA 100%
USA Made (Local and Globally Sourced Materials, Parts, Components)
Unclear Where Manufactured
(including materials)
Solidteknics
YES
All-Clad
YES
YES
Heritage Steel
YES
Regal Ware
YES
360 Cookware
YES
USA Pan
YES
Viking Professional
YES
Made-In
YES
Proclamation Goods
YES
Heim Concept
YES
Duxtop
YES
Stainless Steel Made in the USA Reference Table
Solidteknics cookware is made in Chicago, Illinois using domestically sourced components and materials.
After 40 years, a metal trade, two degrees, several languages, and a string of patents, brands, and businesses later, the future for Mark James Henry's company Solidteknics and his innovative products look extremely bright.
Mark's previous business endeavors include Füritechnics and the Füri knives and Diamond Fingers sharpeners he patented and sold worldwide.
The company produces two types of cookware US-ION and AUS-ION both engineered for success.
US-ION 100% USA stainless steel-made cookware launched in 2018, following the success of AUS-ION seamless wrought iron cookware.
The SOLIDTEKNICS NONI stainless steel cookware is made from 1/8 inch solid non-nickel ferritic stainless steel, it is layered but solid. It is highly conductive and holds the heat but it will not warp. The cookware looks and cleans like stainless steel but cooks like iron.
The SOLIDTEKNICS US-ION Cookware is made from 1/8 inch wrought iron which is thicker than carbon steel pans. They are seasoned and cook like cast iron but are lighter and they won't warp.
What's so special about both of these cookware ranges: the pieces are higher walled, seamless and strong, rivetless, with no welds, or screws. This USA cookware can be used on any heat source, it is pre-seasoned, the cooking surface is large due to the pan's straighter walls, lighter than cast iron, and won't crack or break.
No joins or wobbly handles and a multi-century warranty see more about this innovative brand at the SOLIDTEKNICS website.
SOLIDTEKNICS Cookware Collections
SOLIDTEKNICS
Collection
SOLIDTEKNICS
Materials
SOLIDTEKNICS
Cookware
nöni
(100% USA Made)
Non-Nickel Ferritic Stainless Steel
Skillet, Saute Pan, Skillet Lid, Dutch Oven, Cookware Sets
US-ION
(100% USA Made)
Wrought Iron Seasoned

Skillet, Crepe/Griddle, Dual Handle Skillet, Flaming Skillet, Deepa Pot, Searing Ring, Baking Tray, Cookware Sets,
Almost all Heritage Steel cookware is made in Clarksville, TN, the USA using domestic and imported materials.
Heritage Steel is a family-owned cookware manufacturer located in Clarksville, TN. They have been producing high-quality multi-clad pots and pans for over 40 years using domestic and imported materials of the highest quality. Their vision is that every home has high-quality cookware in their homes at an affordable price.
Heritage Steel Cookware features five layers
1. The core is 316Ti stainless steel
2. Bonding layer 1145 pure aluminum
3. Centre layer 3004 aluminum
4. Bonding layer 1145 aluminum
5. Outer layer 439 stainless steel and titanium that strengthens the stainless steel which is comparable to 304 stainless steel (corrosion resistant)
Heritage Steel Cookware features;
Induction ready, and all cooktops
Oven safe up to 800°F
Generous hollow stay cool handles
Large helper handles
Rounded rims for pouring
Various sizes in each piece
Lifetime Warranty
The brand also offers an extended range of kitchenware to keep us cooking most of which is manufactured off-shore.
Heritage Steel Cookware Collections
Heritage
Steel
Collection
Heritage Steel
Materials
Heritage Steel
Cookware
Stainless Steel Cookware
(USA Made)
Core 316Ti stainless steel. Layers of 1145, 3004 & 1145 aluminum. Exterior 439 stainless steel.
Fry Pan, Rondeau, Saute Pan, Shallow Wok, Paella Pan, French Skillet, Sauce Pot, Sauteuse Pan, Stock Pot, Saucepan, Various Shaped Lids, Cookware Sets
Heritage Steel also produces Hammer Stahl that is an extensive knife ware brand that includes cutlery, chef, santoku, paring/utility, bread, cleaver, fillet, slicers, and entertaining.
Since 1874 Heritage Steel has worked with well know brands Vollrath and New Era. Read more about Heritage Steel's journey on their website.
Regal Ware their cookware is made in West Bend, Wisconsin using globally sourced materials.
Cookware manufacturer Regal Ware has been in the business for over 100 years. They are committed to producing world-class quality products, including stainless steel cookware; multi-ply cookware, and gravity cast aluminum. Due to the various types of cookware products manufactured by Regal Ware, the brand lays claim to being the only factory that can domestically finish all their cookware types in one place.
After starting production with only two stainless steel saucepans this company now distributes some of the best stainless steel cookware sets and various products and brands worldwide.
In November 2008 the Washington County Historical Society (Wisconsin) opened a museum dedicated to the history and products of Regal Ware and its acquired companies.
You will find other cookware brands under the Regal Ware banner such as American Kitchen, Lifetime, Saladmaster, Espro, 1919 Cookware, and Classica.
Regal Ware achieves this diversification by its commitment to its employees, enduring change, quality workmanship, and dedication to recycling, including their stainless steel, solar power, LED lighting over any other type, water compliance, gas upgrades, and producing the best quality products in their industry.
Check out the awesome Regal Ware journey timeline on their website.
Regal Ware has a large stake in the manufacture of bakeware. If you are looking for bakeware that is made at home check out my article Bakeware made in the USA.
360 Cookware is produced using domestic and globally sourced materials.
360 Cookware is manufactured in West Bend, Wisconsin, by the Americraft factory President Bryan Hurley. His wife Beth spearheads 360's operations and distribution, ensuring that you have access to high-quality cookware at your fingertips!
What is 360 Cookware Made of?
360 Cookware is made of two primary metals stainless steel and aluminum
The inside layer primarily is T304 which ranges from 18/8 to 10 (meaning that it has 8% chromium with a maximum amount of nickel at 10%)
The exterior layer of steel is T400 series stainless steel which has a lower nickel content and high carbon steel to interact with induction cooktops.
The two layers of stainless steel are designed to surround the core which is aluminum, which ensures superior heat conduction.
360's Vapor Technology creates fast, even heat that cooks your vegetables, meats, and grains. The stainless steel lids are specially engineered for a closed-cell design that captures the movement of hot air around food so it cannot escape. 360 cookware can also be utilized for traditional cooking styles!
When it comes to cookware and bakeware, 360 Cookware produces some of the best cookware and is also recognized for not using harsh chemicals during manufacture.
360 Cookware knows the quality of their heirloom products and offers a lifetime warranty on their high-quality materials.
360 Cookware Range
360 Cookware
Collection
360 Cookware
Materials
360 Cookware
Cookware
Stainless Steel Cookware
(USA Made)
Core aluminum. Exterior Layer induction-ready T400 series stainless steel. Interior layer T304 (range is 18/8 to 18/10)
Sauce Pans, Sauciers, Casseroles, Stock Pots, Fry Pans, Roasting Pans, Griddles, Woks, Cookware Sets
360 Cookwares range also includes specialty items, accessories, cutlery, and slow cooker sets get more information at the 360 Cookware website.
USA Pan cookware is made in Pittsburgh, Pennsylvania using globally sourced materials.
The USA Pan brand was founded in 1959 by two brothers John Bundy Sr. and Russell T, Bundy, remaining family-owned they are currently one of the largest industrial bakeware producers worldwide.
What are USA Pans Made of?
USA Pans are made from 5-ply 18/10 non-reactive stainless steel
An aluminum core
Hand polished for a brilliant shine
Well designed with cast handles, easy-pour rim
Even heat distribution
Vapor seal design that suits waterless cooking
Energy-efficient and compatible with induction, gas, electric halogen, and ceramic glass
USA Pan also manufactures bakeware! With five decades of honing the products for the commercial baking industry, they wanted to bring this fine quality bakeware into homes. So in 2009, and made in the USA, USA Pan bakeware was launched.
Not to be left out "Stoneware" products for baking are also manufactured by this diversified cookware company. Using American mined clay, finished with a non-stick coating these nonstick pans require no seasoning, cooking spray, or grease when cooking.
The company is committed to manufacturing in the USA, their employees, their customer service, and their warranties.
USA Pan Cookware Range
USA Pan
Collection
USA Pan Materials
USA Pan
Cookware Pieces
Stainless Steel Cookware
(USA Made)

5-ply 18/10 non-reactive stainless steel that has an aluminum core
Chef Skillets, Sauce Pans with Covers, Stock Pots, Cookware Sets
See more about this American manufacturing brand USA Pan at their website.
Clad Cookware Made in the USA
Clad cookware is made of different layers of metal. The most common type of these layered metals is iron, aluminum, and copper. The heat conductivity of this cookware is highly favorable because the material conducts heat evenly throughout.
It's also very durable because the layered metal doesn't corrode easily, which means it won't damage your food or ruin the taste. Not all but some clad cookware is coated with a non-stick coating that makes it easy to use for cooking without using any oil or butter. Some types of clad cookware also come with a ceramic coating.
All-Clad cookware is made in the USA: location Canonsburg, Pennsylvania using domestically sourced components and materials. There are some products that use either imported parts and materials or are in fact made outside the USA.
All-Clad founder John Ulam was one of America's most renowned metallurgists. His 75 patents for metal crafting were used to mint coins, manufacture car parts as well as build airplanes.
A home cook John applied his vast knowledge of metal to cookware. He shaped pans after layering stainless steel and bonded them with aluminum. After much testing of this new bonded cookware, All-Clad Metalcrafters was born in 1971.
As the birthplace of the American steel and aluminum industries, Pennsylvania provides unparalleled benefits for metal fabrication technology. Metalworkers in this region are among some of the most skilled on earth making All-Clad's hometown, Canonsburg, an ideal location to start their company back then!
What is All-Clad Cookware Made of?
All-clad stainless steel cookware is fully clad and induction-ready
Its made up of layers starting with a core that is made from heavy gauge aluminum or copper
Its exterior material is stainless steel, copper, or hard-anodized aluminum
Safe for all cooktops, broiler, and oven safe up to 600 degrees Fahrenheit
Stainless steel lids, glass lids, domed and flat lids
The stainless steel layer is safe for acidic foods, which is an important factor, and is easy maintenance
Limited Lifetime Warranty
All-Clad cookware is among professional chefs' go-to types of cookware. Stainless steel cookware is not the only cookware manufactured by Al-Clad, you can ALSO expect to find nonstick, hard anodized, and ceramic.
All-Clad Stainless Steel Cookware Range
All-Clad
Collection
All-Clad Materials
All-Clad
Cookware Pieces
D3 Stainless
(USA Made)
3 ply induction compatible stainless steel exterior, heavy-gauge aluminum core with an 18/10 stainless steel interior
Casseroles, Woks, Fry Pans, Skillets, Pasta Pentola, Saute Pans, Sauce Pans, Dutch Ovens, Stock Pots, Double Broilers, Searing/Steaming Pans, Cookware Sets
D3 Everyday
(USA Made)
3 ply induction compatible stainless steel exterior, heavy-gauge aluminum core with an 18/10 stainless steel interior
Skillets, Saute Pans, Sauce Pans, Stock Pots, Cookware Sets
D5 Brushed
(USA Made)
5 ply induction compatible stainless steel exterior, heavy-gauge aluminum core, heavy-gauge aluminum layers with an 18/10 brushed stainless steel interior
Fry Pans, Sauce Pans, Soup Pots
D5 Polished
(USA Made)
5 ply induction compatible stainless steel exterior, heavy-gauge aluminum core, heavy-gauge aluminum layers with an 18/10 brushed stainless steel interior
Fry Pans, Sauce Pans, Omelet Pans, Stock Pots, Soup Pot, Butter Warmer, Steamer Set, Chicken Fryers, Cookware Sets
Copper Core
(USA Made)
4 ply, copper exterior, heavy-gauge aluminum core, layers of copper with an 18/10 stainless steel interior
Saute Pans and Fry Pans
All-Clad's other collections in their cookware range include C4 Copper, HA1 Hard Anodized, Essentials Hard Anodized, FUSIONTEC, and G5 Graphite Core. All are available in various shapes and sizes including specialty cookware and bakeware. Unfortunately, they are made off-shore not in the USA.
See more about All-Clad Manufacturing at their website.
Viking Professional
Viking cookware is made in the USA, the materials used are sourced domestically and globally.
Builder Fred Carl founded Viking, in 1987 after he designed a commercial range and had it manufactured suitable for domestic use.
Viking grew and extended the range to include kitchen appliances including cooktops, ovens, and of course high-quality cookware. Viking headquarters can be found in Greenwood, Mississippi.
What is Viking Professional Cookware Made of?
Handcrafted Viking Professional 3-Ply and Professional 5-Ply stainless steel cookware is made in the USA using layers of stainless steel, and aluminum
Add a magnetic stainless steel exterior layer and the pieces are induction ready
This process makes the Viking pots and pans heat evenly and very heat-responsive
Design is always important high sides, ergonomically designed generous stay-cool handles, and lid loops for safe use.
Easy to use and clean thousands of professional and amateur chefs love this cookware. Add the variety of materials, sizes, and shapes of the Viking range and there is a cooking pan for all.
Viking Professional Stainless Steel Cookware Range
Viking
Collection
Viking Materials
Viking Cookware Pieces
Viking Professional 5-Ply Cookware
Stainless (USA Made)
Induction ready stainless steel exterior, 3 layers of aluminum alloy, and 18/10 stainless steel interior
Chef Pans, Sauciers, Sauce Pans, Stock Pots, Fry Pans, Casserole Pans, Cookware Sets
Viking Professional Cookware collections that are not made in the USA include;
Viking Contemporary (Stainless)
Viking Blue Carbon Steel
Viking Cast Iron Cookware
Viking Hard Anodized Nonstick Cookware
Viking Multi-Play Color Cookware
Bakeware
Specialty Cookware
Accessories
Cutlery
Utensils
Parts
Visit Viking Professional Cookware at their website for detailed information about their large range of products.
Made-In Cookware
Made-in stainless steel clad frying pan is manufactured in the U.S.A. and Italy using domestic and internationally sourced materials. Other Made-In cookware collections are made in various parts of the world including Italy and France.
What is Made-In's Stainless Steel Cookware Made of?
Made-In's brushed stainless steel clad frying pan is made in the USA using American steel.
The 5-ply construction of Made-In's stainless clad cookware is made using 5 layers of different metals all of them of very high quality. This mixed metal layering system results in a frying pan with better heat control, heat transfer, and heat retention and also lasts a long time.
Made-In's other cookware ranges are manufactured internationally. They use partners locally and abroad who source the best materials and other components worldwide.
Made-In Stainless Steel Collection Range
Made-In
Collection
Made-In Materials
Stainless Clad Frying Pan (Made in the USA)
5 layers of American metal. 430 stainless steel for induction and 18/10 stainless steel top lay
Made-In has a 45-day return policy, as well as warranties, see more about these at the Made-In website.
Read more about Stainless Steel Cookware
Made in the USA???
Proclamation Goods
Where are Proclamation Products Manufactured?
We are proud that both the sidekick Skillet and hybrid Pot are crafted in the USA by passionate family-owned businesses that have been manufacturing cookware for generations.

Proclamation Goods
Two pieces of cookware are on offer the Multi-Ply Stainless Steel Hybrid Pot with Carbon Steel Skillet and the Multi-Ply Stainless Steel Hybrid Pot with Multi-Ply Stainless Steel Skillet.
Stainless steel skillet and hybrid pot are made from 304L, 18/8, 8% nickel stainless steel. The outside layer is induction ready being made with 400 series stainless steel
Nitrogen heat treatment is used on the carbon steel skillet
More information about Proclamation Goods Co. at their website.
Heim Concept Stainless Steel
Heim Concept is a proud American based seller of modern stainless steel.

Heim Concept
Interested in finding out more about Heim Concept…
Duxtop
Secura – North American small appliance manufacturer, products are sold under the Secura and Duxtop brands.

Secura
Origin of product states CHINA…
Related read What Cookware do Professional Chefs Use
Frequently Asked Questions
Quick answers to some of the most common questions asked about stainless steel and whether it is manufactured in the USA.
Is stainless steel made in the USA?
In the United States, stainless steel is both produced and traded. American companies produce domestically as well as export products internationally to countries all over the world.
Are Cuisinart stainless steel pans made in the USA?
Cuisinart's stainless steel pans are not made in the USA. Most of their products are made outside the United States, with China and France being key manufacturing sites for them.
Is Calphalon stainless steel cookware made in the USA?
Some Calphalon cookware is made in Toledo, Ohio. Most of the manufacturing is carried offshore with materials sourced from Germany and Asia.
Is HexClad made in the USA?
No, HexClad products are made in Asia, although their products are designed in Los Angeles which is HexClad's headquarters.
Is Nordic Ware Made in the USA?
Yes, over 300 Nordic Ware products are made from different materials, globally sourced, in their Minneapolis Factory in the US but solid stainless steel or clad stainless steel is not one of them. Along with other kitchen utensils and baking accessories, you will find aluminum bakeware, pro cast aluminum cookware that replicates carbon steel cookware plus much more.
Stainless Steel Cookware Made in the USA
The goal of this article was to help you understand what brands of USA-made stainless steel cookware are currently made entirely in America. So you know which ones to buy if your goal is to support the American industry when possible.
Rest assured I will keep this article up to date with any changes the brands listed make in their manufacturing practices, as well as update the list with any exciting new Stainless Steel Cookware Manufacturers that enter the Made in USA movement.
Love Made in America Cookware? Check out made in USA cast iron cookware!
One-Pot Cooking Rocks
---
Recommended Reading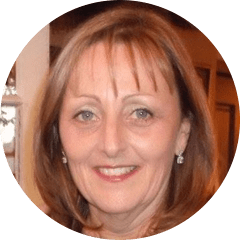 Michelle – Author
Hi, I'm Michelle the founder, owner, and editor of OvenSpot. My passion for one-pot cooking commenced when I was working to prepare cafeteria lunches for school students. I am now on a mission to assist you in choosing the cooking pot or appliance you will use every day.
Questions? Reach out to Michelle at michelle@ovenspot.com