Le Creuset Signature vs Classic: Is There a Difference
You have probably heard of Le Creuset, the iconic French cookware company that has been around since 1925. Ever wonder what the difference between Le Creuset Signature and a Classic French oven (Dutch oven) is?
The Le Creuset Signature collection has an updated design that includes larger handles for a better grip, the lid has larger rim lines as well as a heat-resistant knob. Logo change and a higher-quality enamel finish than the Classic have been added to retain color, release food, and resist cracking and chipping.
Disclaimer: I earn from qualifying purchases on my website as an Amazon Associate. If you purchase through links from this website, I may get a small share of the sale from Amazon and other similar affiliate programs.
Le Creuset Signature vs Le Creuset Classic
What sets a Le Creuset Signature Dutch oven and a Le Creuset Classic piece of enameled cookware apart? It's time to get to know your cookware!
Le Creuset Signature vs Classic Comparison Table
Trying to find out if your Le Creuset is a Classic or Signature Dutch Oven? This Signature vs Classic comparison table will help.
| | Le Creuset Signature | Le Creuset Classic |
| --- | --- | --- |
| Made In | Fresnoy-le-Grand, France | Fresnoy-le-Grand, France |
| Materials | High quality cast iron, three coats of vitreous enamel | High-quality cast iron, three coats of vitreous enamel |
| Handles | 45% Larger | Large |
| Knob | Stainless steel knob, oven safe to 500 degrees Fahrenheit | Phenolic knob, oven safe to 375 degrees Fahrenheit |
| Lid | Pronounced ribs and Le Creuset Logo on the lid | Original |
| Materials | Induction-ready, electric, ceramic, gas, oven | High-quality cast iron, three coats of vitreous enamel |
| Colors | Le Creuset core colors | Le Creuset core colors |
| Cleaning | Dishwasher safe, hand washing preferred | Dishwasher safe, hand washing preferred |
| Where to Buy Le Creuset | World-wide instore and online | World-Wide instore and online |
| Warranty | Lifetime | Lifetime |
Let's deep dive into the key differences between the Classic and Signature Le Creuset!
Updated Design
The updated design is barely noticeable unless the two are side by side. Looking closely the changes really are safety upgrades. The rounded handles are wider than the classic, which provides more ergonomics for gripping. The lids have been redesigned with larger rim lines and a larger logo. The lids also have the new larger heat-resistant knob.
Larger Handles
The 45% larger handles on signature range Le Creuset enameled cookware are intended to provide a better grip. These cooking pots can withstand temperatures of up to 500 degrees Fahrenheit so larger handles allow for a better grip with mitted hands, thus improving safety by 45%.
Recommended a guide to the current Le Creuset Colors
Heat-Resistant Knobs
The new Signature knob for lids in the Le Creuset enameled cast iron line has a maximum temperature of 500F, which is perfect for cooking at higher temperatures and preparing foods in a conventional oven.
The classic Phenolic knob can only reach 375 degrees Fahrenheit which is good for stovetop cooking but not great for the oven. The knob on the classic Le Creuset is prone to overheating at temperatures above 350 degrees Fahrenheit, which can lead to melting if you are cooking foods that require high heat.
The Signature models also have a more ergonomic design with a sturdier feel and sturdy knobs that will not melt in high temperatures. This is really useful if you like to use your cookware in the oven.
What is the difference between Le Creuset balck knob and silver knob? Le Creusets black knobs are known as Phenolic knobs and the Le Creuset silver knob is known as the Signature stainless steel knob. The stainless steel knob can withstand higher temperatures (500°F) than the phenolic knob (375°F) therefore it suits conventional oven cooking better.
Learn about the three best Alternatives to Le Creuset: Good, Better, Best
Improved Enamel
Higher-quality enamel "is rumored" to have been added to the Signature Le Creuset collection. That is more resistant to thermal shock than the Classic. This means it is more resistant to chipping and cracking which by the way may not be covered by warranties.
The final difference between these two lines can be seen in how they handle color change as well! By color change, I mean interior staining as well as exterior dulling or fading of the Le Creuset pot. Only time and use will tell…
I am certain that if "the rumors" are not correct, over time and with advanced technology Le Creuset will be updating its processes and we will not even know about it…
Before buying any Le Creuset cookware check out my in-depth Le Creuset Review & Buyers Guide
Is a Signature Le Creuset Worth the Extra Money?
Generally, Le Creuset's signature products are more expensive than classic products, but with the added features you will not regret paying the difference up front.
Le Creuset cookware is heirloom cookware so with some loving care you will be handing this cookware down to a loved one.
Learn the real reasons Why is Le Creuset so Expensive?
FAQs
I answer some of the most frequently asked questions about classic and signature Le Creuset.
What is Le Creuset's Signature line?
Le Creuset's Signature line is an improved version of the Le Creuset Classic line. The Signature line includes 45% larger handles, a larger heat-resistant knob, a tight-fitting lid with larger raised rims, and improved enamel.
What is Le Creuset's signature color?
Le Creuset's signature color, similar to the glow of molten cast iron, is Flame (Orange) also known as Volcano it was released in 1925.
What is the most popular Le Creuset color?
Flame (Volcano) is Le Creuset's most popular color worldwide since its release, with Cerise (Red) a close second then Marseille (Blue).
Does Le Creuset ever go on sale?
Yes, there is Le Creuset at discounted prices somewhere every day. Le Creuset has an in-store and online "Factory to Table Sale" around March/April. Don't forget the big shopping days like Black Friday, and Presidents Day Sale, as well as Yearly and Half Yearly sales.
Check out my article to find out where and when to get the Best Le Creuset Prices: Locations, Sales & Clearance Outlets
Is Le Creuset made in China?
Not all Le Creuset products get made in France, but the brand manufactures all cast iron products at the original foundry in Northern France. Le Creuset makes its stainless steel products in Portugal, the stoneware comes from Thailand and the accessories come from China.
Check out my article helping you identify Le Creuset Fakes!
How to Pronounce Le Creuset Correctly
Just break it down "luh-CROO-zay".
Want to hear it? Let the famous French chef Ludo Lefebvre teach you how luh-CROO-zay
Do Professtional chefs use Le Creuset
Chefs like Le Creuset in a professional kitchen due to its durability, even heat distribution, and ability to maintain a consistent temperature.
Must read: an in-depth Review of the Le Creuset Signature Round Cast Iron Dutch Oven
Is Le Creuset Signature Better Than Classic?
If you're in the market for a high-quality piece of cookware that will last, and the price is not a factor then the Le Creuset Signature is the way to go. The improved design plus the added features of versatility, durability, and safety make it worth the extra money upfront.
If you're looking for a value buy, then the Classic Le Creuset is still your best option. It's less expensive than its counterpart but still maintains the Le Creuset quality standard with superior enamel and incredible sturdiness.
One-Pot Cooking Rocks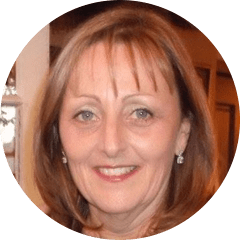 Michelle
Hi, I'm Michelle, the founder, owner, author, and editor of OvenSpot. My passion for one-pot cooking commenced when I was working to prepare cafeteria lunches for school students. I am now on a mission to assist you in choosing the cooking pot or appliance you will use daily. As well as in-depth information to assist you in using and caring for your cookware and appliances.
Questions? Reach out to Michelle at [email protected]