Le Creuset Bread Oven Review: Signature Cast Iron
Le Creuset is known internationally for producing iron cookware along with arguably the best Dutch oven and has recently released its newest addition the Le Creuset bread oven.
In true French oven style, this bread oven is a next-level luxury. It has an ergonomic design, for a maximum rise, and has seamless bread-baking qualities that deliver bakery-quality results.
But there are important things you should know about this bread oven ($290) before you decide to buy it, such as what it's made of (cast iron and enamel), its baking capacity (1.75 quarts), its temperature rating (500 degrees F), and more.
In this guide, we're highlighting the key specifications of the Le Creuset bread oven and how its features can benefit you or cause you problems in the kitchen.
We'll discuss the pros and cons, as well as details from customer reviews for the product. Stick around to the end if you'd like to learn answers to some frequently asked questions about the oven's price, weight, and more!
Disclaimer: As an Amazon Associate I earn from qualifying purchases on my website. If you make a purchase through links from this website, I may get a small share of the sale from Amazon and other similar affiliate programs.
Le Creuset Bread Oven – Overview
One notable fact about this enamel-coated Dutch oven for homemade bread is that it has garnered tons of positive reviews and ratings from customers online. On Amazon, for example, the product has an average rating of 4.8/5.0 stars, with ratings above 4.0/5.0 stars for categories like flavor, heat distribution, easy-to-clean, versatility, and value for money.
Aside from being high-quality and effective, it's also a fairly stylish bread oven that fits well in many kitchen aesthetics.
Specifications
This oven is made with a high-quality cast iron material that is coated in an enamel finish made of porcelain. The bread oven has a matte, black satin interior enamel coating. It also has a 1.75-quart baking capacity and weighs around 10 pounds in total. You can purchase the oven in various enamel colors, including:
Marseille
Cerise
Caribbean
White
Flame
Sea Salt
Azure
Chambray
Agave
The oven has a ridged, low-profiled base with the Le Creuset ringed logo, as well as a snug-fitting domed lid and two side handles. The surface is designed to reduce dough sticking, resist dulling over time, minimize stains, and stop the formation of chips and cracks.
It's also safe to store or use in a refrigerator, freezer, grill, broiler, or dishwasher.
How Le Creuset Bread Oven Works
The Le Creuset bread oven evenly distributes and retains heat by trapping and circulating steam inside. And you can get this moist effect without having to compromise a crisp crust on the top of your bread during the baking process.
The lid's shape effectively optimizes the bread-rising process as the domed lid traps the steam inside. With an easy-to-clean matte black interior enamel and ergonomic handles, the brand's signature stainless steel knobs the Le Creuset Bread Oven makes it effortless to bake like the experts at home.
Its low-profile base with rings is designed to create even marks and browning (golden, crispy crust) on the loaf of bread inside. You can use this bread oven to create various baked goods, including:
Different types of bread
Sweet baked goods
Savory baked goods
Versatile enough that you can use the oven's base as a skillet or food roaster.
What It's Made Of
As previously mentioned, this bread oven is designed using high-quality cast iron. On top of that surface is the enamel coating, which is made from porcelain. On the oven's enamel interior, is black satin enamel, which is similar to the coating you'd find on frying pans, woks, or casserole dishes.
Because of its finish, you can easily clean the surfaces of this oven and even pop it in your dishwasher.
Cleaning a Le Creuset Bread Oven
What's nice about this bread oven is that it cleans fairly easily. However, there are some things you should know about the cleaning guidelines before you purchase the oven. For example, the following should be taken into account when cleaning the oven:
Washing a hot oven in cold water will ruin/shock the enamel
Warm water soaking is the best way to get rid of food residue
A brush is acceptable, but don't use abrasive cleaning agents or scouring tools on the enamel
Avoid using metallic cleaning tools
Always fully dry your Le Creuset bread oven before storing it
If the knob of the lid is metallic-finished, it's not dishwasher-safe
Learn how to clean and care for Le Creuset so you don't damage your gorgeous porcelain enamel.
Benefits of Le Creuset Bread Oven
This is a highly rated Dutch oven-style bread oven, and there are good reasons behind those ratings.
Lightweight and Portable
One of the notable pros of this oven is its size, which makes it perfect to fit in most kitchen storage spaces and ovens. It's lightweight, too, which makes it easy to travel with when needed.
High Versatility
One of the biggest benefits of the oven is that you can use it for different things, such as high-temperature searing or slow cooking. The enameled cast-iron surface can be used with various heat sources, such as on the grill, conventional oven, and induction heating.
It even keeps foods hot for longer periods of time when used as a storage device. And it does well in cold storage temperatures, too.
No Seasoning Required
While it may seem like this bread oven requires seasoning, since it's made of cast iron, it actually doesn't need to undergo that process. Because of its enamel finishing coat, it's not bare cast iron cookware and is ready for you to start baking right away.
Lifetime Warranty
The made in France, Le Creuset bread oven comes with a lifetime warranty, but note that there are exceptions to this warranty.
Patina Development
One of the benefits of using this bread oven is that its interior forms a patina with repeated use over time, which contributes to better bread baking.
High-Temperature Rating
Both the knob on the oven and the oven itself are rated as safe to put in the oven. What's more is that this rating is an extra-high 500 degrees Fahrenheit, which is better than what you get with most Dutch oven apparatuses.
This means that you can avoid darkening your oven and burning the bottom of the loaves of bread that you create.
Dedicated Bread Oven
Home bakers a big bonus when having a bread oven or bread cloche dedicated to crusty bread only is that your bread will taste like bread every time. Not like your favorite chili, pasta, or roast dinner.
There are many types of Dutch ovens and cast iron Dutch ovens, even an enameled Dutch oven will take on the flavors or recipes past…
Problems with Le Creuset's Bread Oven
Although this product has a high average rating, there are still downsides to using it, and there are also some firsthand customer experiences pointing to issues with the oven.
Wavering Durability
Although cast iron is a highly durable material, and this bread oven can withstand high temperatures, it's still vulnerable to cracking or breaking if you drop it or it lands against a hard surface.
And unfortunately, if this sort of accident occurs, the damage is not covered by the Le Creuset Bread Oven lifetime warranty. So, that's money out of your own pocket to replace the oven.
Furthermore, the enamel is fairly durable, but when you repeatedly wash this oven in a dishwasher, the enamel may start to dull.
Loose Knobs
From time to time, owners need to check the knobs on their oven ensuring they are not wobbly, and tightening them.
This complete Le Creuset Replacement Knob Guide has a heap of advice on these awesome interchangeable knobs.
Relatively Small
Another potential problem with this bread oven is that it has a fairly low capacity. This basically means that the 1.75-quart capacity doesn't allow for baking large quantities of bread at one time, and you may run into issues with rising bread not fitting inside the domed lid.
See the latest customer reviews.
Le Creuset Bread Oven Pros and Cons Table
Le Creuset Bread Oven
Pros
Cons
Where is Le Creuset Made
Made in France from a brand that has honed its cast-iron pouring and finishing skills for almost 100 years from the highest quality materials
Design
Thick walls, heavy lid
Not a non-stick surface, parchment paper or olive oil can be used to prevent sticking
Colors
9 decor colors
Performance
Le Creuset's enamel is non-reactive with exceptional heat distribution
Heat Source
Hob-to-oven versatility from the grill, electric hob, ceramic glass cooktop, gas hob, and induction hob to the oven. Oven safe up to 500°F.
No outdoor use
Handles
Handles are generous enough for easy lifting and oven mitts
Knobs
Interchangeable ergonomic knobs oven safe up to 500°F
Dimensions
Capacity: 1.7 quarts
Length: 12.75 inches
Diameter: 9.5 inches
Height: 7 inches
Small limiting the size of bread recipes easily used
Weight
Heavy at 10 pounds
Cleaning
Easy cleaning, dishwasher safe, although hand washing is recommended
Maintenance
No seasoning required
Like all cast iron enamel cookware is prone to thermal shock if faced with extreme heat variations
Warranty
Limited Lifetime
Price
Expensive
Le Creuset Bread Oven Pros and Cons Chart
Le Creuset Bread Oven Recipes
On the Le Creuset website, you can view some innovative ways to use a bread oven. Including the following;
Potato Bread
Sesame Bread
Pull-Apart Bread Rolls
Focaccia
Classic Raisin Bread
Chocolate and Orange Babka
Brioche
FAQs
Quick answers to commonly asked questions about the all-new Le Creuset bread cloche.
How much is the Le Creuset bread oven?
The Le Creuset bread oven has a market list price of $290 or $289.95 through various retailers, such as Amazon, Williams Sonoma, Le Creuset, Sur La Table, and Nordstrom. In that purchase, you get the enameled cast iron oven (1.75 quarts), along with the lid.
How much does the Le Creuset bread oven weigh?
The Le Creuset bread oven weighs nearly 10 pounds (9.72 lbs exactly). While it does consist of cast iron and enamel, it's not terribly heavy for a Dutch oven style cooker. It is fairly easy to lift, handle, and carry with its ergonomic design. 
What is the best size Dutch oven for baking bread?
If you're planning to bake bread in a Dutch oven or similar baking device, you want to have ample room for the bread to expand. That's why a round Dutch oven of about 5 quarts is the best option, regardless of the type of dough you're working with. 
Why is my Dutch oven bread burning on the bottom?
When baking bread in Dutch ovens, you sometimes end up with a burnt bottom on your bread because the material of the oven can't withstand high heat. If the enamel on the Dutch oven can't withstand more than 400 degrees F, the bottom will start to blacken and burn your dough there. Le Creuset bread ovens have a heat rating of 500 degrees F.
Is Le Creuset good for baking bread?
Le Creuset's heat retention is excellent for baking bread. The enameled cast iron distributes heat evenly, so your bread will bake evenly and have a consistent crust. Le Creuset pots and pans are also great for cooking at high temperatures, so they'll work well if you want to make a crispy loaf of bread.
Does the Le Creuset outlet sell bread ovens?
Yes, most Le Creuset outlet stores now have the latest release bread ovens in stock. Colors will vary from store to store.
Final Thoughts: Le Creuset Bread Oven
The Le Creuset bread oven is a handy Dutch oven type piece of cookware that you can get for a relatively good price (under $300). Although it has a lower bread capacity, it's lightweight, versatile, easy to clean, and highly heat resistant.
There are pros and cons to using this cast iron, enamel-finish bread oven, but it's up to you to decide if it might be a good fit for your baking needs.
One-Pot Cooking Rocks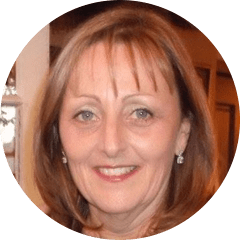 Michelle – Author
Hi, I'm Michelle the founder, owner, author, and editor of OvenSpot. My passion for one-pot cooking commenced when I was working to prepare cafeteria lunches for school students. I am now on a mission to assist you in choosing the cooking pot or appliance you will use every day. As well as in-depth information to assist you in using and caring for your cookware and appliances.
Questions? Reach out to Michelle at [email protected]