Alternatives to Le Creuset Dutch Ovens: Good Better Best
Le Creuset cookware has built a reputation for being durable, versatile, beautiful, and also very, very expensive. Chefs and serious home cooks say it's worth every cent, including myself. Along with my Le Creuset Dutch oven, I use three affordable Le Creuset alternatives and today you will see how I compare them to my Le Creuset cookware.
What are the best Le Creuset alternatives? The best alternatives are: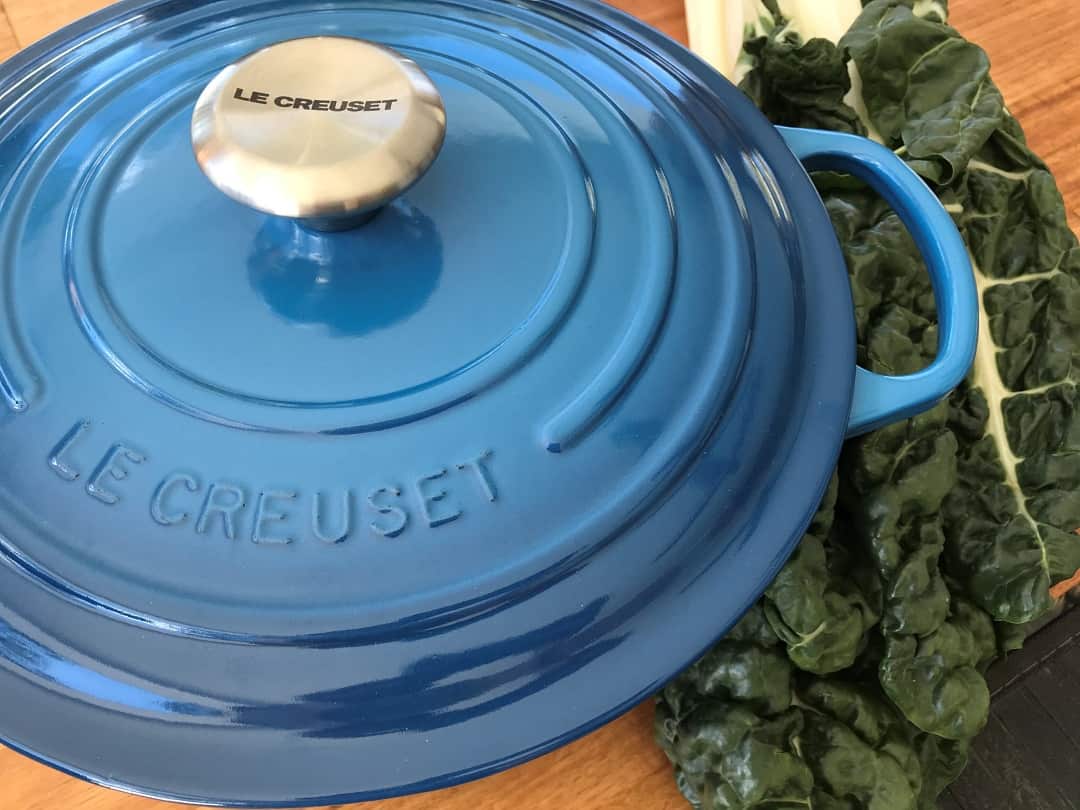 Disclaimer: As an Amazon Associate I earn from qualifying purchases on my website. If you make a purchase through links from this website, I may get a small share of the sale from Amazon and other similar affiliate programs.
So you can really find the best premium cookware for you, we'll look at the alternatives to Le Creuset with three criteria:
Brand history and reputation: how did it start, and what do people say about it?
Pros and cons
Who would this be good for, or whether it suits your cooking style
We will then deep dive into why Le Creuset is the leading luxury enameled cast iron in cookware in the world today.
Le Creuset Alternatives Comparison Guide
Use this Le Creuset, Tramontina, Lodge, and Staub comparison table as a quick reference for the main differences between these brands of cookware.
Le Creuset
GOOD
Alternative
Tramontina
BETTER
Alternative
Lodge
BEST
Alternative
Staub

Latest Price

Very expensive
Affordable
Cheapest
Expensive

Country of Manufacture

Fresnoy-le-Grand, France
China
China
Merville, France

Materials

Cast iron, colored enamel coating exterior, light-colored interior enamel coating
Cast iron, colored enamel coating exterior, light to a medium colored interior enamel coating
Cast iron, colored enamel coating exterior, light to a medium colored interior enamel coating
Cast iron, colored enamel coating exterior, matt black colored interior enamel coating

Heat source compatibility

Induction, oven, gas, electric, halogen, glass, ceramic
Induction, oven, gas, electric, halogen, glass, ceramic
Induction, oven, gas, electric, halogen, glass, ceramic
Induction, oven, gas, electric, halogen, glass, ceramic

Temperatures excluding knobs

Over 900℉
450℉
500℉
900℉

Handles

Integrated cast iron with enamel coating
Integrated cast iron with enamel coating
Integrated cast iron with enamel coating
Integrated cast iron with enamel coating

Lids

Domed enamel cast iron smooth underside
Domed enamel cast iron self-basting underside
Domed enamel cast iron smooth underside
Flat enamel cast iron spikes on the underside

Knobs

Classic black knobs 390℉, Signature stainless steel knobs 500℉
Stainless steel withstands temperatures up to 450℉
Stainless steel withstands temperatures up to 500℉
Steel/nickel withstands temperatures up to 500℉

Sizes Round & Oval

1-quart to 15.5-quart
1.5-quart to 7.5-quart
3-quart to 7-quart
0.25-quart to 13.25-quart

Dishwasher Safe

Yes
No, hand washing only
Yes
Yes

Warranties

Limited lifetime
Limited lifetime
Limited lifetime
Limited lifetime
Le Creuset, Tramontina, Lodge & Staub Comparison Table
Tramontina is a well-respected brand even among chefs. Their cookware, cutlery, and cooking tools are used by restaurants and other cooking pros. So you can trust the quality of their products, including their cast iron enamel cookware.
History and Reputation
Like Le Creuset, Tramontina has a long and proud tradition. It started in 1911 in a small backyard iron mill in southern Brazil.
The Tramontina family were Italian immigrants who made the items themselves—slowly growing their business as their reputation spread from their tiny town to the country, then South America, and finally the world.
Tramontina PROS
While Tramontina is primarily known for its professional-quality knives and stainless steel pots, its enamel cast iron is often recommended as a budget-friendly alternative to Le Creuset.
Excellent Heat Retention
Just like Le Creuset, this can hold heat really well. It's perfect for searing, simmering, and even cooking stovetop bread. So if the even cooking temperature is the only reason you want to invest in a Dutch oven, you'll be fine with the Tramontina.
Design
Dutch ovens pretty much look the same, but the Tramontina was able to add small but useful tweaks to the design. The lid has ridges so that any condensation trickles back into the pot, effectively "self-basting" the food.
The Tramontina also comes in gorgeous bright colors but with a far smaller selection. Aside from classic black, white, and gray, you can select from mustard yellow, red, cobalt blue, and green.
Versatile
You can use the Tramontina on any kind of stove, including gas, ceramic, induction, and more. It's also safe for a variety of techniques and is even oven-safe up to 450 degrees. We especially like using it for braising and simmering, since once it becomes hot it stays hot.
Another proof of Tramontina's practicality: you can brown meat perfectly before adding liquids to make a soup or stew. The 6.5-quart size is perfect for making a batch of broth (a whole chicken or even big bones fit without any trouble).
Sizes and Shapes
The size range is less than the other brands with only 6 sizes available. 3 round mid-range sizes from 3.5-quart to 6.5-quart and 3 oval Dutch ovens from 5.5-quart, to 7-quart. Tramontina does have an oval shape Dutch oven in their range. See Tramontina Dutch oven sizes.
Tramontina CONS
The enamel will chip and crack after years of heavy-duty use. It's still durable, but not as much as the Le Creuset
The rim of the pot and lid aren't coated and will need occasional seasoning with oil to keep out the rest
The enamel can get food stains (such as black beans or acidic sauces). It won't affect its use but takes a lot of soaking and scrubbing to remove
Heavy and bulky, with the 6-quart pot weighing a little under 9 pounds. Cleaning it will give your arms quite a workout!
Tramontina is a Good Option, if:
Budget is a factor—you want a sturdy Dutch oven, but you're not willing to spend $200
You won't use a Dutch oven that often, but need one on standby for certain recipes
You're a new cook, and you're not sure if you need but you still want to give cast-iron cookware a try
Want more information from me about the Tramontina brands and their products check out this article Tramontina 6.5 Quart Enameled Cast Iron Dutch Oven Review
2. BETTER Alternative to Le Creuset: LODGE
Lodge Dutch ovens may not have the "premium pedigree" of Le Creuset, but in terms of cooking versatility, it delivers similar results at less than half the price. You can even find bundles that include the Dutch oven and a care kit, or a Dutch oven and pre-seasoned skillet and still spend less than $100.
History and Reputation
Lodge Manufacturing is one of the oldest cast-iron cookware manufacturers in the United States. It was established in 1896 in Pittsburg, Tennessee.
From the beginning, Lodge cookware aimed to serve the everyday home cook who is trying to save time and money. That's why it emphasizes function over form. It's not ugly (in fact, it comes in a wide range of colors, too), but it doesn't have the sleek and stylish look of a Le Creuset.
So in terms of brand image and reputation, Lodge is the "no-frills practical Dutch oven"—the one that does all the heavy-duty work but stays out of the limelight. You're not likely to show it off on Instagram, but you'll still be able to prepare a really delicious meal.
Want cookware that is made in America check out my list of Cast Iron Cookware Made in the USA.
Lodge PROS
You can own a good cast-iron enamel pot without breaking the bank.
Value for Money
For less than $80, you get a good-sized 6-quart Dutch oven that will serve you for decades and help you cook almost any dish.
And even if it's cheaper, it still outperforms some of its more expensive counterparts. It is oven-safe up to 500 degrees (Tramontina can only handle up to 400 degrees). The handles are cast iron, which ensures a secure grip. Many brands will use other materials just to save on construction.
Heat Retention
The material heats up quickly, so you may actually spend less on energy too. Just like other Dutch ovens, you can expect it to retain the heat longer ideal for simmering, braising, and searing. It does not have any hot spots or cold centers.
However, the fact that Lodge hits up faster also means that you need to go easy on the flame. Start with low to medium heat, and once it reaches the desired temperature you can actually turn down the heat a little.
Versatility
Just like Le Creuset, you can use this on any cooking surface and in the oven, and make a variety of dishes too. Braised meat, seared steaks, broths, and stews. It can even be used to make artisan bread, with a crust that's similar to putting in a brick oven. In-depth article Best Bread Dutch ovens.
Color Range
While it looks clunkier than the Le Creuset and the Tramontina, it has a fairly good color range to satisfy your desire for a "pretty pot" or match existing decor colors.
Sizes and Shapes
Again limited shapes, round/oval, and sizes are available compared to the luxury French brands of cookware. You will find this everyday cookware sized from 1.5-quart to 7.5-quart, see the latest Lodge enamel cast iron sizes.
See my complete list of current Lodge Dutch Oven Sizes.
Lodge Cons
While American-owned, the cookware is actually manufactured in China. This has caused concerns about toxic chemicals or the long-term durability of its materials.
The enamel is prone to chipping and bubbling, so you will have to replace your cookware after a couple of years.
Customer service can be frustrating. There are complaints of cookware arriving with defects, and not being able to immediately get a replacement or refund.
Unlike Le Creuset, a Lodge Dutch oven isn't really something you show off on your kitchen counters. That means you'll have to store it, which can be an issue if you're short on cabinet space.
The Lodge is a Practical Choice, if:
Budget and value for money are your main considerations
You're a no-frills cook who just wants something that works well regardless of what it looks like
You have a tendency to get rough or careless when you clean and cook. If you want a Dutch oven you're not afraid to accidentally scratch
You will not use a Dutch oven often enough to justify spending a lot on it
Read my in-depth article about Lodge enameled cast iron
Check out my in-depth article where I deep-diving into the iconic brand Lodge Cast Iron. You will learn in a concise format everything from its history, its transition into clean manufacturing, the many manufacturing awards, and what the company produces today.
3. BEST Choise to Le Creuset: STAUB
If Le Creuset has the best Dutch oven, then the French brand Staub is a very close second. They're both handmade in France and have the same high-quality and eye-catching designs. What's the difference?
How to Pronounce Staub Correctly
Just break it down "SHTAH-b".
Want to hear it? Let this French native speaker teach you how SHTAH-b
History and Reputation
Staub is a little newer in the market. The cookware and bakeware company was established in 1974 in Alsace, France. Their first product was a cast-iron Dutch oven with double-glazed enamel clearly positioned against Le Creuset's bestseller, though they called it "The Cocotte."
Unlike Lodge and Tramontina, Staub didn't try to compete by lowering the prices. It is the cheaper alternative to Le Creuset but only about $20 to $50 cheaper, although it is easier to find on sale.
Instead, it matched Le Creuset's high-quality Dutch oven and even improved on some of its features and designs: a tighter lid, metal knobs with animal shapes, and a stain-proof black enamel.
Staub PROS
Le Creuset and a Staub are both the queens of cast-iron cookware offering similar performance.
Quality and Durability
Unlike Lodge, you can rest assured that the cast iron is not mass-produced in a foreign factory. The products are handmade in France, with strict quality control standards. While it's expensive, it's built to last, and to back up that promise, the brand offers a lifetime warranty.
But will it last for generations, just like the Le Creuset? It probably will, but it's too early to tell. Since it's a newer brand, it doesn't have anecdotal evidence of people inheriting their grandmother's Dutch oven.
Excellent Heat Retention
As expected, the Staub retains heat and maintains an even temperature. Staub Dutch oven's cast iron can withstand higher temperatures than the Le Creuset version, 900℉, excluding the lid handles or knobs.
The lid actually fits better than Le Creuset, which allows you to braise and steam food at the same time for faster cooking time. Ridges underneath the lid allow condensation to drip, for a "self-basting" effect.
There is one feature where Staub excels over Le Creuset: the textured black enamel. This helps with searing and high-heat cooking. If this is your favorite cooking technique, this is the Dutch oven for you.
Versatility
You can do anything with the Staub, including using it on the stovetop or placing it in the oven and baking it at 500 degrees. Once you're done, you can bring the pot straight to the table just like Le Creuset, this is cookware you'd proudly show off to your guests.
Easy Maintenance
The Staub is double-enameled to become completely rustproof. Since the enamel is a dark matte, you don't have to worry about scratches from utensils and stains from cooking finally, an enamel surface you can use for cooking black beans or Italian stews!
Aesthetic Design
Though it has a smaller color range, some people like the earthier shades that they can't find in Le Creuset. It also has metal knobs, and you can opt to get whimsical animal shapes.
Check out my up to date list of Current Staub Colors
The Staub also has mostly round Dutch ovens, which do not make any difference in the cooking performance but will take up less space on the stove and in storage.
The small handles are another big space-saver, but if you've got big hands you may find the handles too small to give you a good grip.
Staub CONS
While it is a little cheaper than Le Creuset, it still comes at a hefty price. You can expect to spend about $300 for a 5-quart pot
Some people find it harder to clean because of the spikes under the lid
It is noticeably heavier than Le Creuset, and the small handles are harder to grip
The dark enamel makes it more difficult to see if food is starting to burn
Staub is the Best Alternative to Le Creuset, if:
You personally prefer darker, earthier colors
You do a lot of searing and high-heat cooking
You cook a lot of recipes with ingredients that can stain white enamel
You are looking for a large but compact Dutch oven (every inch of storage space helps!)
A must-read, if you are considering purchasing Staub or Le Creuset, is my article that explains the differences between these two iconic brands Staub vs Le Creuset: Comparison of Two Top Brands.
How to Pronounce Le Creuset Correctly
Just break it down "luh-CROO-zay".
Want to hear it? Let the famous French chef Ludo Lefebvre teach you how luh-CROO-zay
LE CREUSET COOKWARE: Why is Le Creuset so Expensive?
Le Creuset is best known for its enameled cast iron pots and pans. However, it has since expanded its product family to include stoneware and non-stick lines.
For the purposes of this review, we'll focus primarily on the enamel cast iron, simply because that's usually the "First Le Creuset" that people splurge on. Incidentally enameled cast iron is Le Creuset's most expensive.
History and Reputation
The Le Creuset brand was started in France in 1925 by two industrialists, Armand Desaegher and Octave Aubecq, who specialized in iron and enameling. Their invention, an enameled cast-iron Dutch oven, had a bright orange color that was inspired by the color of the molten cast iron in the crucible (which is called "Le Creuset" in French).
The Le Creuset Dutch oven was a kitchen breakthrough, being the first cookware that was both functional and beautiful.
Even when steel and aluminum pots and pans became more popular after the Second World War, the company chose to focus and improve on its cast-iron technology. It introduced new colors, made it lighter and easier to clean, and introduced heat-resistant handles.
Almost 100 years after the first Dutch oven was manufactured Le Creuset still produces its cast iron cookware in the Fresnoy-le-Grand factory in France.
Why is Le Creuset so expensive? read my in-depth guide where I deep dive into the Le Creuset brand and its timeless heirloom cookware
Le Creuset PROS
Aside from bragging rights and the opportunity to post pretty cooking shots on Instagram, what can you really get from a $200 cast iron pan?
Long and Even Heat Retention
Temperature is the secret ingredient of any dish. Le Creuset pots retain the heat to achieve a perfect sear on your steaks, caramelize onions, or keep your stew simmering for hours.
Unlike cheaper pots and pans, it won't have cold or hot spots where your food can burn. Read more about Le Creuset's instructions for using enamel cast iron and its accessories with various heat sources.
Durability
Many people compare Le Creuset to an investment. It's expensive, but the quality is so good that you'll be using it forever. There are reviews that say they inherited one from their grandmother or bought one second-hand. Despite decades of use, it still works perfectly.
Le Creuset also offers a lifetime guarantee, although you're not likely going to need it this kitchen warhorse can take a beating and emerge none the worse for wear.
Versatility
Le Creuset's enameled cast iron cookware can be used on any heat source: gas, electric, induction, solid plate, or in the oven.
It also has multiple uses: with just one pan, you can do practically anything. Sear, sauté, broil, grill, or even bake. So if you're making mac and cheese, you can start it on the stovetop and then stick it into the oven to get a toasty, gooey crust.
The Le Creuset Buyers Guide is a must-read when considering purchasing or upgrading to this luxury cookware
Low Maintenance
Le Creuset is easy to clean, and because of its enamel coating, it won't rust like traditional cast irons. The lighter inner color doesn't just look pretty: it's easier to spot any leftover food residue.
Making an investment in Le Creuset cookware means you will need to know How to Clean and Care for Le Creuset in the Correct Way
Weight
Le Creuset is significantly lighter than most cast irons which makes it easier to use and clean. If you like to do a lot of quick sautés that require wrist work, this is a huge plus over other cookware.
Design
Le Creuset elevates the humble Dutch oven into a kitchen statement piece. You can choose from a wide range of colors, from bright cherry red to buttery yellows and delicate blues. Le Creuset Color Guide
Because they're so pretty, you can take your cookware from the oven to the table, and leave it out on the kitchen counter between uses.
Integrated handles are generous enough for large mitted handles to move the heavy hot pots around your kitchen safely.
A variety of interchangeable stainless steel knobs and black phenolic cool-touch knobs are available. Like the handles, they are larger than most brands for easy lifting. Le Creuset replacement knob guide
Sizes and Shapes
The Le Creuset brand has an extensive range of shapes, round, oval, decorative, and commemorative. Within those shape ranges, there are sizes from a single serving size of 1 quart all the way up to 15.5 quarts that can feed up to 14 people.
Choosing the correct size of cookware when spending large amounts of money is very important. So check out my Le Creuset size guide: Le Creuset Dutch Oven and Cookware Sizes
Le Creuset CONS
High price
The enamel coating can be scratched, so you can't use metal cooking tools, hand blenders, or whisks
Bulky
Purchasing used Le Creuset cookware
Buyers, beware of fake Le Creuset cookware my article helps you identify How Can You Tell a Fake Le Creuset?
Le Creuset is Worth it, if:
You cook often and take pride in the quality of your dishes
You use a wide variety of cooking techniques and need a versatile pan that you can use for all of them
Your entire family loves to cook, and the Le Creuset is like an "heirloom piece" that you can pass on to your kids. Identifying authentic Le Creuset cookware again when spending large sums of money on expensive cookware you need to ensure it is authentic especially vintage Le Creuset pieces.
Which Brand is the Best Le Creuset Alternative?
There's no single answer to the question "What is the best cast iron enamel cookware?" It really depends on what you're looking for, how much you're willing to spend, and how you will use it.
Le Creuset and Staub are expensive, but for the people who invest in them, it's more than just cookware. It's an investment, a design piece, or a personal treat or reward (If you're going to spend hours in the kitchen, you might as well use tools that you love!).
The Tramontina is still a premium brand but with a more accessible price. You can rely on its quality and durability, and show it off on your kitchen counter too. It may not have a lot of colors, but it still looks really sleek.
The Lodge is a practical workhorse that can help you create a variety of dishes. You may not be able to brag about your cookware, but you can brag about your dish and for some people, that's more than enough.
Finally, a lower price cast iron pot, french oven, cocotte, or Dutch oven can be found under a little-known brand name so look around for the real thing. A retailer like John Lewis could be where you will find a brand like Great Jones that has a quality product that can withstand high temperatures has great heat distribution and has oven handles wide enough to accommodate oven mitts.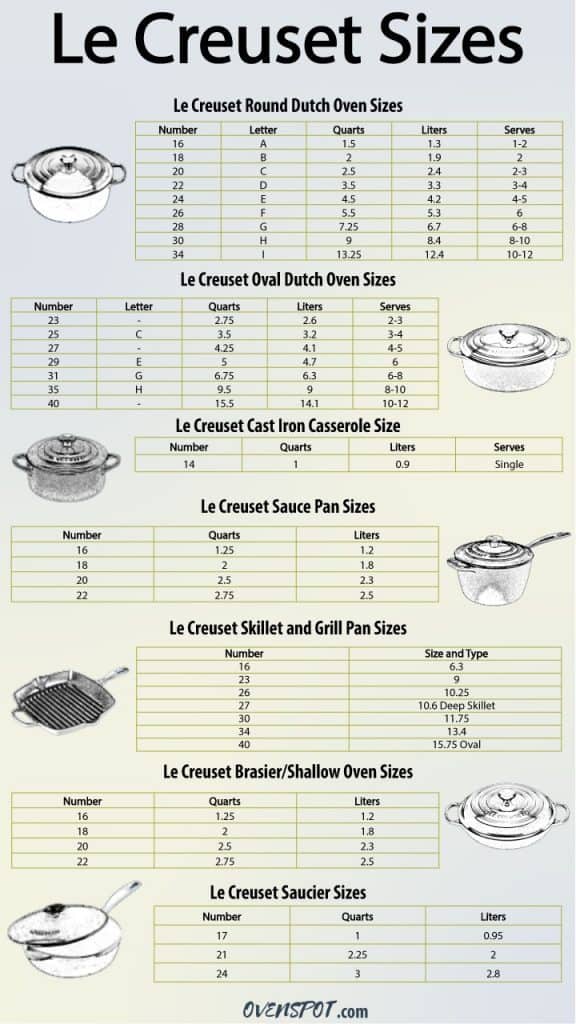 Le Creuset Cookware
Le Creuset has evolved throughout its 100 years of manufacturing into other cookware materials. Including stoneware, bakeware, ovenware, toughened non-stick, and 3-ply stainless steel. Accessories and tableware are also made to Le Creuset's highest standard in many styles, designs, and materials.
Alternatives to Le Creuset Brand & Price Comparison Chart
There are many brands of enamel cast iron cookware manufacturers, check out the brand name kitchen essentials below if my 3 Le Creuset alternatives don't float your boat or you are looking for affordable alternatives.
Alternative Brands to Le Creuset
(Comparative Sizes)
Approximate Prices
(Prices vary in sales and
from store to store)
Prices
Le Creuset 7.25-Quart Round Dutch Oven
$400
Latest Price
Staub 7-Quart Round Dutch Oven
$300
Latest Price
Tramontina 7 Quart Oven Dutch Oven
$170
Latest Price
Misen Dutch Oven 7 Quart Round
$165
Latest Price
Cuisinart 7-Quart Round Casserole
$150
Latest Price
Lodge Dutch oven 7-Quart Oval
$110
Latest Price
Crock-Pot 7-Quart Round Dutch Oven
$60
Latest Price
Amazon Basics 7.3-Quart Round Dutch Oven
$60
Latest Price
Alternatives to Le Creuset Brand Price Comparison Chart
One-Pot Cooking Rocks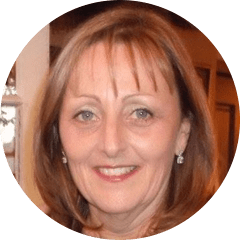 Michelle – Author
Hi, I'm Michelle the founder, owner, author, and editor of OvenSpot. My passion for one-pot cooking commenced when I was working to prepare cafeteria lunches for school students. I am now on a mission to assist you in choosing the cooking pot or appliance you will use every day. As well as in-depth information to assist you in using and caring for your cookware and appliances.
Questions? Reach out to Michelle at [email protected]