Staub Colors: Cast Iron Cookware 2023
Picking out the perfect pot or pan can be difficult, especially when there are so many colors and brands to choose from. So what Staub cookware colors are available in 2023?
Currently, there are eleven Staub cookware colors in the United States: Basil, Black Matte, Cherry, Burnt Orange, Dark Blue, Graphite Grey, Grenadine, Turquoise, White, White Truffle. The United Kingdom and Europe have similar core colors with slightly different names. Limited edition colors are dropped occasionally.
As you browse through the cookware aisle at your favorite store, it may seem like choosing a color is just as important as choosing a brand which can make it difficult to choose the perfect set. The good news is I have created this article so you can see all of the Staub colors and match them with your kitchen's style!
Disclaimer: As an Amazon Associate I earn from qualifying purchases on my website. If you make a purchase through links from this website, I may get a small share of the sale from Amazon and other similar affiliate programs.
How Do to Choose What Staub Color to Buy?
Staub cookware is a company that offers a small range of traditional colors. They have deep and rich options in the traditional range of tones. All current color choices coordinate well with either neutral or a few bolder ones too! Colors typically last for long periods of time so matching lines need to stay consistent. Staub achieves this by building out its core product line with base colors like Black Matte, Cherry, and Dark Blue. All are easily interchangeable without one stealing the limelight over another.
Read the color descriptions below, if you are new to cooking and cookware to see if you resonate with a particular color and the feelings they inspire. If you are an old hand at purchasing cookware, I daresay you already know what color you want to color your kitchen.
Staub color availability varies from country to country. What may be discontinued in one country may still be available in another.
Staub Colors for 2022: Modeled by Staub Cookware
Have trouble deciding on a color for your new Staub cookware set? The good news is that there are some great choices available. From classic black and white to bright red, you'll find an option that suits the look of any kitchen. Black Matte is available in almost every cookware type, shape, and size of Staub's range. Why not make this your base color then choose a couple of choice pieces as your pop color? Remember Staub's ceramics and tableware are covered in the same colored enamel as its cookware, so your décor mixing and matching are a little easier.
Related read Staub Cocotte Sizes: Charts and Choice Guide
New Color Staub Blueberry
See the all-new Staub Blueberry Cocotte at Sur la Table.
Staub Color La Mer (Teal) Cocottes
La Mer – or teal has long been a popular choice for designers because of its calming, refreshing color. The meaning behind this blue-green hue is also very positive: it associates with calmness and wisdom while still bringing energy to the room!
Staub's signature round and oval cast iron cocotte coated with porcelain enamel are beautiful pieces of cooking equipment that can be found in almost all of Staub's colors. Various sizes from mini's right through to large are the perfect addition to any kitchen.
If you're looking for a new pot to cook your one-pot meals in, this is a perfect choice. The self-basting lid creates an effect of rain and keeps food succulent while preventing it from drying out due to steam condensation; the matte black enamel interior promotes great flavor development and easy cleaning with its scratch-resistant qualities.
Great for use on all stovetops including induction, oven safe up to 500°F/260°C (or 250 degrees Celsius), and dishwasher safe the STAUB France lifetime warranty ensures that if you buy their French-made product they will repair or replace any defects so long as it's used domestically!
Staub Color Burnt Orange Pumpkin Cocotte
Burnt Orange is a reflection of the sunburnt earth in the correct light you could even say that cinnamon shines through. It's an organic color, with strong feelings and emotions tied to it. Its name stems from its rustic and wholesome appearance, as well as bringing feelings of warmth and relaxation when it's used on cookware or to decorate your home in general.
Staub Cast Iron Pumpkin Cocotte is a great way to cook your fall favorite in style. The textured black matte enamel interior ensures exceptional browning, and enameled cast iron is easy to clean without seasoning! Durable cast iron construction combines heat retention with excellent distribution throughout the pot promoting even cooking results- no more burnt patches on one side of your food.
Vivid three-step Majolica enameling imbues color with brilliance while adding depth that will not chip or crack over time like other ceramics. Plus, it's super easy for your grip handles to offer maximum maneuverability during any occasion where dishes are needed such as Thanksgiving dinner preparations.
Staub Color Basil Braisers
Basil, there are many shades of green that can be used in cookware, but the basil shade by Staub is a favorite. Deep and glossy with an elegant finish. Basil also has a variety of meanings depending on where it's found – from nature to renewal and energy or harmony & growth as well as environmental associations like restfulness.
The Staub Cast Iron Braiser (Chistera) is a heavy-duty pan that will allow you to make succulent dishes such as browning and slow cooking of meat, fish, or vegetables. The lid has specially designed drip spikes that are continuously basting your dishes.
Providing you with meals that melt in your mouth. This pot can be used on any type of stovetop including induction with ease! Whether it's searing quickly in the oven/grill or braising slowly over time this versatile cast iron piece by Staub ensures anything could become a masterpiece meal.
The Black Matte finish looks like a traditional skillet and is perfect for those who want a more modern kitchen. The understated elegance of the black exterior and interior not only looks great, but it also says elegant or even sophisticated.
It is also extremely practical being able to look newer for longer by hiding everyday wear and tear. The reason that Black Matte is available in all products across the Staub range is "PRACTICALITY".
The Staub Cast Iron Enameled Frying Pan is the perfect fry pan for any home cook. Made in France, this oven-safe frying pan can withstand up to 900F/482C and has a smooth enamel bottom that works on all stovetops including gas, electric, glass, ceramic, induction, and halogen. Pouring spouts are built-in which makes it easy to remove unwanted fat from your food!
This pan also features a unique interior matte texture which results in exceptional browning of foods with no seasoning needed before use. These cast iron enameled frying pans are dishwasher friendly but handwashing them will keep their shine longer – they're made not just durable but beautiful too!
Staub Color Dark Blue Perfect Pan
Dark Blue is a rich dark color that usually conveys an elegant style. The darker shade of blue also has the ability to showcase things in ways other colors cannot, such as its traditional and sophisticated look on anything you put it on including Staub cookware.
The Staub Perfect Pan is made in France and has an enamel bottom for all stovetops. Whether you cook on gas, electric, or glass top; the rough texture of the pan will produce exceptional browning. Oven safe up to 500 degrees Fahrenheit (up to 400 when used with lid), it can also be washed by hand or dishwasher at any time!
This Staub cooker is also ideal because its wire rack cooks food evenly while keeping them out of contact with oil/grease from other foods that might have been cooked before – this results in healthier dishes without compromising taste!
The glass lid is perfect for home chefs as it lets you see what is going on inside this cooker during the whole cooking process.
Recommended read: How to use enamel cookware on a Stove Top
The color white is associated with purity, cleanliness, and innocence. It's no wonder that many people who cook at home find themselves using a lot of white in their kitchen. In addition to that, white also conveys elegance. When someone walks into your home or restaurant kitchen and sees cookware with a white finish they feel comfortable because they know everything is spotless!
Leave your cooking and entertaining to the professionals with Staub's mini cookware. This great range of mini pots, pans, bakeware, and tableware will ensure that you're never short on options for date nights or single-serve meals because they are all designed to be used by one person. So, whether you want to put together a fondue party or just need something light like an omelet pan there are plenty of options that will fit your needs perfectly.
Staub Color Rustic Turquoise Ceramic Baking
Rustic Turquoise we all know the color turquoise is a popular color in fashion and interior design, but do you know what makes it so appealing? The blue hue of this color inspires feelings of peace and serenity.
It's no wonder why we find it calming to be surrounded by such a soothing shade! Let's take a look at cookware that features this soothing shade. Staub has taken turquoise and given it a very appealing rustic twist that would look at home in a seaside kitchen as well.
Staub's ceramic baking dishes are available in various sizes, 9 colors, and a vitreous glass porcelain-enamel finish. The beautiful dish is highly scratch-resistant so it will last for years without any damage or wear on the surface.
When used in an oven, stoneware does not absorb moisture diffuses heat gently, and retains heat exceptionally well which means that your food can cook uniformly from all sides of the pan at once.
Staub Color Graphite Grey Au Gratin
Graphite Grey grey provides a sense of formality, conservatism, and sophistication that can be seen in all parts of the home. It is a color associated with coolness as well as practicality because it has many shades making it versatile for any setting or mood. Staubs modern Graphite Grey cookware will fit comfortably into any kitchen since its light grey base transcends time periods from now to forever!
Cast iron Staub Au Gratins are a chef's best friend. You can cook anything you want in one of these babies; from roasted vegetables to cheese-filled omelets. These gratin dishes come in various sizes and colors. They're perfect for the modern kitchen!
Do you know the difference between a Staub Au Gratin pan and an oven-safe skillet? The two pans are different because of their shape. An Oven-Safe Skillet is rectangular while the Staub Pan has wider sloping sides for easy stirring; this produces more flavorful dishes with less risk of food sticking on the bottom or sidewalls.
Staub Color Grenadine Cast Iron Kettles
Grenadine will brighten up any kitchen with its deep and dark red color. This shade of red is perfect for those looking to create a sophisticated, elegant space in their home without using the bright tones in Staub's Cherry red. What you will have is the right touch of elegance while maintaining some classically seasonal attributes.
The Staub Tea Kettle is a great option for any tea lover. The material it's made of, cast iron gives the kettle an authentic and rustic feel that will remind you of your grandma. Its 1.5-liter capacity design can produce four cups at one time or provide two large pots of coffee depending on how much demand there is. It comes in six different colors to fit with any kitchen décor while ensuring your water stays hot enough during those cold winter months!
Staub Color Cherry Cast Iron Fondue Sets
Cherry red is a strong, rich color that screams passion and excitement. This daring hue will add some zing to your room décor while also giving you plenty of sophistication with its deep earthy tones in the background.
Staubs Cast Iron Fondue Sets are a perfect way to enjoy your home-cooked meals with friends and family. They come in 2 color variations all black or the ever-popular look of Black and Cherry, which is sure to make any table brighten up!
Available sizes vary from intimate 5.2 inches (10cm) that would suit two 4 people up to a large 9.6 inches (20 cm) size for an amazing time cooking with six guests. Staubs cast iron fondue sets are a perfect way to enjoy your home-cooked meals with friends and family.
Staub Cookware Color Chart USA: 2023
| Staub Cookware | Staub Colors |
| --- | --- |
| Cocottes and Dutch Ovens | Basil, Black Matte, Cherry, Burnt Orange, Dark Blue, Graphite Grey, Grenadine, Turquoise, White, White Truffle |
| Braisers/Saute Pans | Black Matte, Bordeaux, Cherry, Dark Blue, Graphite Grey, Grenadine, Pure White |
| Fry Pans & Skillets | Basil, Matte Black, Cherry, Dark Blue, Graphite Grey, Grenadine, Turquoise, White |
| Specialty Items (Bouillabaisse, Tajine, Loaf Pan, Crepe Pan, Terrine, Chicken Roaster, Mussel Pot) | Black Matte, Burnt Orange, Cherry, Cream, Dark Blue, Graphite Grey, Grenadine |
| Woks | Basil, Black Matte, Cherry, Dark Blue, Graphite Grey, Grenadine, White |
| Minis | Basil, Black Matte, Cherry, Burnt Orange, Dark Blue, Graphite Grey, Grenadine, White Truffle |
| Grills & Grill Pans | Basil, Matte Black, Burnt Orange, Cherry, Dark Blue, Graphite Grey, Grenadine, Turquoise, White |
| Baking Dishes & Roasters | Black Matte, Dark Blue, Graphite Grey |
| Staub Au Gratins | Black Matte, Graphite Grey |
| Tea Kettles | Basil, Black Matte, Cherry, Dark Blue, Graphite Grey, Grenadine |
| Fondue | Black Matte, Black & Cherry |
| Staub Sets | Basil, Black Matte, Cherry, Dark Blue, Graphite Grey, Grenadine, Turquoise, White |
| Staub Ceramics (Baking, Bowls, Pie Dishes) | Black Matte, Cherry, Dark Blue, Grenadine, Ivory-White, Rustic Grey, Rustic Red, Rustic Turquoise, White, Wood |
| Staub Accessories (Utensil Holder, Grinder, Utensils, Motar & Pessel) | Basil, Black Matte, Cherry, Dark Blue, Grenadine, Ivory-White, Rustic Turquoise, White, Wood |
| Staub Trivets | Dark Blue, Graphite Grey, Grenadine & Magnetic Wood (Brown) |
What Is the Most Popular Staub Color?
The most popular Staub colors are Cherry Red and Matte Black. The first is a deep gradient red that will complement any kitchen decor. While the Matte Black inside and out is practical and can act as a base color because it goes with just about anything! Not to mention that Matte Black is available in all Staubs pieces.
What Is the Original Staub Color?
Pine Majolique finish is the original Staub color. Video of Staubs gorgeous original color "PINE" below
Staub Discontinued Colors
Staub like other brands has core colors and limited edition colors. Some of Staub's discontinued colors include; Yellow, Aubergine, Titanium, Sapphire Blue, Saffron, Mustard, Emerald, and Pumpkin.
If you are after any of these colors to enhance your collection you may find it at an outlet store, on eBay, or at another of your favorite second-hand goods for sale outlets.
Want to know where Staubs cookware, ceramics, stoneware, bakeware, and accessories are made? I've got all the information in my at Where is Staub Made?
What Is So Special About Staub?
Design, high-quality materials, and its enamel finish make Staub enamel durable and incredibly scratch-resistant.
The black finish inside hides scratches better than any other color! If the types of dishes you cook make food stains a regular occurrence in your kitchen, then using black cast iron pots and pans will make for an easy cleanup every time.
If you are on the fence about buying Staub check out my article about why Staub is so expensive.
How Does Staub Compare to Le Creuset?
You can't go wrong with Staub. It's the best choice for those who want a sturdy and hearty pot or pan that will last through years of cooking adventures. Still not convinced? Just look at all the awards it has won!
Le Creuset is like an art piece – with every detail from design to color, this kitchen cookware was made to be beautiful in your home as well as functional when you're cooking up something delicious on one of its many surfaces.
Recommended read if you love luxury cookware: Staub vs Le Creuset Dutch Ovens!
Staub Round Dutch Oven (Cocotte or French Ovens) Sizes
Whether you are wondering how big a Staub 28 is or you are wondering what size Staub to buy – check out the quick Staub size reference below.
Size
Quarts
Liters
Height
Weight
Servings
Latest
Price
Mini
–
0.25 ltr
7 cm
2.75 inches
0.85 kg
1.8 lbs
1
Staub
16 cms
6.3 inches
1 qt
1.2 ltr
12.6 cm
4.9 inches
2.34 kg
5.15 lbs
1 – 2
Staub
20 cms
7.8 inches
1.9 qt
2.2 ltr
14.5 cm
5.8 inches
3.6 kg
7.9 lbs
2
Staub
22 cms
8.7 inches
2.75 qt
2.8 ltr
15 cm
5.9 inches
3.98 kg
8.8 lbs
2 – 3
Staub
24 cms
9.5 inches
3.3 qt
3.8 ltr
15.3 cm
6 inches
4.6 kg
10.1 lbs
3 – 4
Staub
26 cms
10.2 inches
4.5 qt
5.2 ltr
17 cm
6.7 inches
5.7 kg
12.5 lbs
4 – 5
Staub
28 cms
11 inches
6.25 qt
6.7 ltr
18.2 cm
7.2 inches
7 kg
15.4 lbs
5 – 6
Staub
30 cms
11.8 inches
9 qt
8.5 ltr
29 cm
11.8 inches
8 kg
17.7 lbs
9 +
Staub
Staub Round Cocotte Size Chart
Staub believes that it is their duty to provide you with the best cookware for your kitchen. The products are beautifully designed, sturdy and durable as well as have a rich history in cooking slow-cooked foods like tough cuts of meat or those rich saucy dishes made by Europeans.
Staub's investment pieces should last several generations and will be an asset to any home because they produce healthy meals quickly while preserving nutrients that can diminish when food is cooked at high temperatures.
Staubs closest competitor Le Creuset has a huge color range, but the craftsmanship of Staub pieces coupled with their gorgeous selection of colors will tempt you. Make sure that your new piece is a shade that will make you feel great! Your new colorful piece will be your favorite kitchen companion for life.
Find out where Zwilling Products are made (cookware, knives, and accessories)
One-Pot Cooking Rocks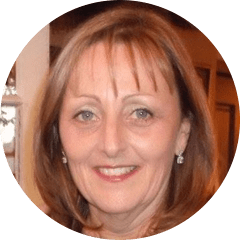 Michelle – Author
Hi, I'm Michelle the founder, owner, author, and editor of OvenSpot. My passion for one-pot cooking commenced when I was working to prepare cafeteria lunches for school students. I am now on a mission to assist you in choosing the cooking pot or appliance you will use every day. As well as in-depth information to assist you in using and caring for your cookware and appliances.
Questions? Reach out to Michelle at [email protected]