Le Creuset Signature Enameled Cast-Iron Oval Dutch Oven
The Le Creuset Signature Enameled Cast Iron 6-75-Quart Oval French Dutch Oven
is considered, the pride of the Le Creuset fleet. If you are looking for something special in a Dutch oven you are going to enjoy this article.
This Le Creuset Signature Dutch Oven you will see as we move through this cast iron Dutch oven review is labeled as an extremely high-quality product. It has a hefty price tag to match. So, unfortunately, it will be above the budget for some. But the old adage that you get what you pay for still applies.
We will continue to look at this oven's great features then you can more easily decide for yourself if this Dutch oven is the one for you.
As well as looking into the many features of this Dutch oven we will share the pros and cons of the Le Creuset Signature Enameled Cast-Iron 6.75 Quart Oval French Dutch Oven. Completing the review with our final conclusion to see if this product is as good as the asking price. If you still require more information before purchasing let us get on with the Review.
Disclaimer: I earn from qualifying purchases on my website as an Amazon Associate. If you purchase through links from this website, I may get a small share of the sale from Amazon and other similar affiliate programs.
If you have landed on this page but already know you want to purchase a Le Creuset Dutch oven click here to see it at Amazon.
Le Creuset Signature Enameled Cast-Iron 6.75 Quart Oval French Dutch Oven
Features
• This product has 45% larger handles than the previous model to ensure a firm grip
• Le Creuset Enameled cast iron offers superior heat distribution and retention
• This Dutch oven uses an advanced sand-colored interior enamel that resists wear and chipping
• This product will withstand temperatures up to 500 degrees Fahrenheit
• This enameled cast-iron Dutch oven is proudly made in France
• This product's lid is built with lid stabilizers for a snug, non-slip fit
• The lightest enameled cast iron cookware of its size
• The unique oval shape allows for easy placement of large cuts of meat
• Impermeable, enameled finish allows for even the most acidic foods to be cooked without harming the cooking surface
Review
This Le Creuset Signature Enameled Dutch Oven is no doubt, feature-rich. High price aside, I truly believe this product would make a wonderful addition to any kitchen.
The handles of this particular product are 45% larger than previous models. These larger handles transfer to a secure grip when moving this Dutch oven around.
This Le Creuset Dutch oven also comes with a slip-resistant lid. Which gives peace of mind when cooking with, as well as when carrying the Dutch oven around.
While there are many Le Creuset Dutch oven sizes, the 6.75-quart size of this Dutch oven along with the sizable oval shape allows its owner to prepare extremely large cuts of meat.
Along with the fact that you could make large amounts of soup, stews, curries, and many more recipes to feed a great number of family or friends. You can serve straight from the cooktop or oven to the table in this elegant oven.
This oven heats evenly and has wonderful heat retention as it is made from the highest-quality cast iron which has been coated in sand-based color enamel.
This fantastic finish along with being chip and crack resistant even repel food from staining its enamel coating. This enamel coating means that this cookware is much lighter than normal pieces of the same size.
While we are talking about enamel, what about the Le Creuset colors? In fact, there are eleven colors in this range, so finding one to suit any decor should be easy. They include the Caribbean, Cherry, Pink BonBon, Dune, Flame, Marine, Marseille, Oyster, Palm, Soleil, and White.
Last but not least this Le Creuset oval Dutch oven will withstand temperatures of up to 500 degrees Fahrenheit. As you can clearly see, this signature Le Creuset piece of cookware is really in a league of its own when it comes to quality.
The Pros and Cons
Pros
The product is constructed of high-quality enamel-coated cast iron

The included matching lid is built with a non-slide fit

Heat resistant up to 500 degrees Fahrenheit

Can be used on ceramic, gas, and electric cooktops

Larger handles make for easy transfer from the

stovetop to the

oven and to the table for serving
Cons
One customer complained about warranty issues after 4 years of use

Another customer had spotting and imperfections after washing
Conclusion on this Le Creuset Oval Dutch Oven
To conclude you would have to agree that Le Creuset Signature Enameled Cast-Iron 6.75 Quart Oval French Dutch Oven is definitely a superior Dutch oven. If you want to see it for yourself at Amazon go here…
With this superiority comes a hefty price tag which you will have to consider when deciding whether to purchase this Dutch oven or not.
To decide if this Dutch oven is the right one for you, you should consider the following
The Dutch oven's features far outway other Brands with a similar product. Along with the features, it is definitely a fashion statement with its good looks. Oh and the colors that would match any decor.
The versatility of being able to prepare the meal on your stovetop, continue into the oven. You are then able to serve straight from the Dutch oven to guests. Making this Le Creuset Dutch oven very practical as well.
When you are done, clean-up is always a breeze thanks to the enamel coating.
The colorful finish resists fading and staining as well. This is reinforced by the fact that reported issues for this Dutch oven are minimal.
Are you unsure of the size of the Dutch oven you may require? Click here to go over to my article all about Le Creuset Dutch oven sizes you will find Le Creuset round Dutch oven sizes as well as Le Creuset oval Dutch oven sizes. I am certain you will be able to make a decision on the size you require based on the information in that article.
If you are as fascinated with Le Creuset as I am you might like to see my article about the Le Creuset Dutch Oven Sizes by Letter just click here.
So if you are after a quality Dutch oven, or replacing an old model and the price is not an issue you can go over to Amazon and purchase this Le Creuset Dutch oven today. Just click here…
Related read Staub vs Le Creuset Comparison
Alternatives to Le Creuset
If you are looking for an enameled Dutch oven but the price of this Le Creuset Signature Oval Dutch Oven is not in your budget then I would recommend taking a closer look at the Tramontina 6.5 Qt Enameled Cast Iron Dutch Oven Red. It is absolutely in a different price range, it is a similar size capacity and it is round rather than oval. But it may be the Dutch oven you are looking for.
The Tramontina 6.5 Qt Enameled Cast Iron Dutch Oven is very well priced and as far as features go it is very comparable to the Le Creuset Dutch oven. Please head on over and see my full review of this equally popular oval cast iron Dutch oven just go here.
If you really are after an oval Dutch oven at a great price the Lodge oval 7-quart enameled Dutch oven could be of interest. Click here to see my in-depth article.
Great read Alternatives to Le Creuset: Good, Better, Best
Want to check out the latest information about Dutch ovens and their brands? See them here at the best Dutch ovens available in 2024.
One-Pot Cooking Rocks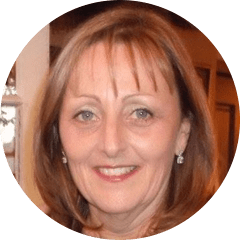 Michelle
Hi, I'm Michelle, the founder, owner, author, and editor of OvenSpot. My passion for one-pot cooking commenced when I was working to prepare cafeteria lunches for school students. I am now on a mission to assist you in choosing the cooking pot or appliance you will use daily. As well as in-depth information to assist you in using and caring for your cookware and appliances.
Questions? Reach out to Michelle at [email protected]