Lodge EC6D93 Enameled Cast Iron Dutch Oven
The Lodge EC6D93 Enameled Cast Iron Dutch Oven is one of the most sought-after products to hit the market from America's oldest cookware company, Lodge Manufacturing.
Quick Review
Durable thick walls with a heavy lid
Oven safe up to 500 degrees; also stovetop gas, electric, halogen, and induction-safe
Size options: 3-Quart, 6-Quart, and 7.5 Quart
Nine colors are available, something for every home's decor
Disclaimer: I earn from qualifying purchases on my website as an Amazon Associate. If you purchase through links from this website, I may get a small share of the sale from Amazon and other similar affiliate programs.
If you came to this page and know you already want to purchase a Dutch oven, clicking here will take you to check out the Lodge Enameled Cast Iron Dutch Oven, 6-quart, at Amazon.
With Lodge being a household name, the release of the oven has been nothing short of outstanding, with purchases skyrocketing around America and now in Australia.
With a traditional style, the Lodge EC6D93 Enameled Cast Iron Dutch Oven is another quality product whose sole purpose is to make your life less complicated regarding cooking, braising, baking, and more.
This review will analyze the product specifications to understand why this product will be the next best purchase for your kitchen.
Understanding the features of this Lodge enameled Dutch oven will assist you in utilizing the product and prolonging its shelf life.
A Dutch oven doesn't need to have bells and whistles to be able to be a staple item – it can be pretty simple to the eye.
The main difference between other brands and the Lodge is the small things that make using the oven much more comfortable than most.
This is a 6-quart enamel oven that should be a staple in your everyday use. Being relatively inexpensive compared to some of its competitors, the Lodge's features are designed to ensure easy and comfortable cooking.
If you need assistance choosing what size Lodge Dutch oven you should buy, check this article out Lodge Dutch oven sizes.
The Features
Chip, stain, and odor-resistant porcelain make the Dutch Oven more durable.
Thick walls and heavy lids are ideal for low and slow-cooking
Oven safe up to 500 degrees F, eliminating the need to transfer when switching from stove to oven
Ideal for stovetop, baking, marinating, and refrigerating
Gas, electric, halogen, and induction safe
Traditional Style
Size options: 3-Quart, 6-Quart, and 7.5 Quart
Heavy cast iron to store heat
Dishwasher safe, but hand wash is recommended
Limited lifetime warranty
Larger handles for comfort
A heavy lid to keep moisture in
Non-stick feature to keep cleaning at a minimal
This enameled cast iron 6-quart Dutch oven, in assorted colors – 9 to be exact- will complement any kitchen. The colors currently available are Caribbean Blue, Island Spice Red, Red, Emerald Green, Gray, Lagoon, Poppy, Purple, and White
Lodge Review
Why does this oven stand out from the rest?
Some features you may take for granted are tools like handles larger than other ovens on the market.
Making this Lodge Dutch oven easier to carry will reduce the chances of burning your fingers. The round shape of the Lodge makes it impossible for food to get stuck in any crevices, giving you more workability for cooking stews, soups, and even larger roasts…
This Lodge cast iron Dutch oven has chip, stain, and odor-resistant porcelain, so it won't have to be replaced as frequently as other cookware.
What you may consider a small benefit will result in not needing to exchange it as often as others.
With thick walls and a heavy lid ideal for low and slow cooking, it gives reason for your meals to be richer & favorable.
The Dutch oven can withstand up to 500 degrees and is ideal for stovetop, baking, marinating, roasting, and frying.
This Dutch oven is gas, electric, and halogen safe with tall, wide sides to ensure your benches & stovetops are splatter-free, and the enamel is easy to clean and maintain.
The shape of the Lodge comes in at 10 5/8 inches wide and 4 3/4 inches tall to ensure that all your ingredients in the pot are cooked evenly with superior heat distribution.
Having a Dutch oven that ensures the bottom, sidewalls & even the lid are all working to keep the heat in allows less energy needed to cook.
One benefit of this Lodge is the wide flat surface area on the bottom of the oven. This has been made possible due to the walls of the oven being straight up and down rather than tapering in at the bottom.
It is wider than its competitors, which makes your ingredients resistant to sticking to one another, resulting in even cooking across ingredients.
The larger surface dimension also allows you to fit more in, saving you time doing numerous batches or having multiple pots on the stove or in the oven.
With the Lodge EC6D93 Enameled Cast Iron Dutch Oven being versatile to gas and electric ranges, it is one of the few pots that will brown the food equally well without stirring frequently.
Having a Dutch Oven that can handle such diversity in the kitchen will ensure you don't need to go out & spend more money on other devices.
FAQs
Quick answers to some commonly asked questions about Lodge Cast Iron.
How Do You Clean an Enamel Cast Iron Dutch Oven?
How do you clean a Lodge enamel Dutch oven? They are cleaned the same way as any other enameled Dutch oven. I have a guide you can use to clean enameled cookware.
Can You Put an Enamel Dutch Oven in the Oven?
I often get asked questions about using a Dutch oven in a conventional oven. Yes, you can use an enamel cast-iron Dutch oven inside your oven.
Can Enameled Cast Iron Go Under a Broiler?
You can use cast iron under a broiler. Due to the extensive heat retention in the oven handles, you must use the appropriate mitts to move the cookware around.
The Verdict: Lodge EC6D93 Enameled Cast Iron Dutch Oven
You could spend an extra $200 on an enamel Dutch oven that does everything this 6-quart Lodge enameled Dutch oven allows, but the Lodge keeps up and has obvious care for the consumer, which the others lack.
By having this staple item in your kitchen, the long-term outcome will be a durable, trouble-free, and enjoyable experience.
You can find this Dutch oven anywhere online – but the best deal on the product will be from Amazon, where you will buy it for a great price.
Amazon also offers free shipping if you qualify and gift wrapping if you want to forward one of these ovens as a gift.
I highly recommend the Lodge EC6D93 Enameled Cast Iron Dutch Oven. You will use it over and over to prepare any recipe you can think of.
>>>>>Check out this fantastic Lodge cast iron enamel Dutch oven. Read reviews from and check out the latest price (Amazon).
If you are not convinced that this Lodge cast, iron enamel Dutch oven is not for you. Why not head over and look at my review of the Tramontina 6.5-Qt Cast Iron Dutch Oven, which is a similar type of oven?
It could very well assist you with your purchase of the best enameled cast iron Dutch oven for you.
Want to check out the latest information about Dutch ovens and their brands? See them here at the best Dutch ovens available in 2024.
One-Pot Cooking Rocks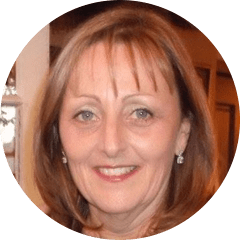 Michelle
Hi, I'm Michelle, the founder, owner, author, and editor of OvenSpot. My passion for one-pot cooking commenced when I was working to prepare cafeteria lunches for school students. I am now on a mission to assist you in choosing the cooking pot or appliance you will use daily. As well as in-depth information to assist you in using and caring for your cookware and appliances.
Questions? Reach out to Michelle at [email protected]