What Cast Iron Cookware is Made in the USA: Best for 2023
Many people are unaware of the fact that cast iron cookware is still being made in America, and it's not just limited to the iconic brand Lodge. So while many brands send their manufacturing offshore these days what brands are still manufacturing cast iron cookware in the USA?
American brands making cast iron cookware and bakeware in the United States are:
American Skillet Co. – Wisconsin
Appalachian Cast Iron Co. – Tennessee
Borough Furnace – New York
Butter Pat Industries – Pennsylvania and Maryland
Finex – Oregon
Fredericksburg Cast Iron – Texas
Grizzly – North Carolina
Lancaster Cast Iron – Pennsylvania
Lodge Cast Iron – Tennessee
Marquette Castings – Michigan
Nest Homewares – Pennsylvania and Rhode Island
Smithey Ironware – South Carolina
Stargazer – Wisconsin, Ohio, and Pennsylvania
The Field Company – Illinois, Indiana, and Wisconsin
This list is updated as more brands and manufacturers produce cast iron products in the USA.
Many of these innovative companies are trying and have changed the way we think about the cast iron pan with new designs, craftsmanship, ergonomics, materials, and finishes inspiring many to revisit and regain a love of cooking.
Disclaimer: As an Amazon Associate I earn from qualifying purchases on my website. If you make a purchase through links from this website, I may get a small share of the sale from Amazon and other similar affiliate programs.
Benefits of Purchasing American-Made Brands
Why is this important? Well first off if you want to buy American-made cast iron then these brands are some excellent options for you. You may also want to consider them for environmental reasons – because they don't use any toxic coatings or chemicals.
If you're looking for a more practical reason though, perhaps safety might do it for you – with no harmful materials being used there's no risk of them leaching into your food!
Yet another benefit is that American-made cast iron cookware tends to be very well made. As a result, it will last you for decades if not an entire lifetime! I know that it is pretty vague but a poor quality cast iron cast iron rusted through after just one season of use here in New England.
Some manufacturers offer lifetime guarantees on their products so you get what you pay for. If something does go wrong with your cookware at least there's more of a chance it can be fixed by someone local (USA) – rather than having to wait weeks or months for replacement parts or warranty service.
So next time you're looking at adding new cast iron cookware to your kitchen, if you're in the market for American-made products then at least take a look and see what options are available to you. You may be pleasantly surprised by something you find!
You can do your part by purchasing only American cast iron cookware when possible.
What Cast Iron Cookware Brands are Made in the USA?
One of the most used pieces of cast iron cookware brands used in my kitchen is the Lodge Double Dutch Oven, which offers me two pieces of cookware in one. For that reason alone I have started with Lodge Cast Iron at the top of the cast iron cookware made in the USA list.
Lodge Manufacturing Dutch Oven or Skillet
Lodge Manufacturing Company, in South Pittsburg, Tennessee, is one of America's oldest cookware companies and still manufactures cast-iron cookware in the US today. Lodge cast iron has been around since the late 1800s.
The Blacklock Foundry was started in 1896 by Joseph Lodge producing cast iron cookware as well as other cast iron products. The company's success was marred by fire in 1910 when fire destroyed the original foundry.
A new foundry was born just 3 months after the disaster and is still known by the iconic name "Lodge Cast Iron".
Throughout the years including world wars, depression, and recession Lodge managed to adjust to each situation and produce what was in demand to keep their employees employed.
As times improved Lodge grew with them as supplier demand increased. They did this by initiating automated casting over hand-poured and embracing safe and efficient manufacturing processes.
You might think the iconic Lodge Logo has been around since the brand's inception but not so it wasn't born until 1973 and variations of the original still exist today.
A notable mention is the fact that Lodge Cast Iron received the Tennessee Governor's Award for Excellence in Hazardous Waste Reduction in 1994. This was achieved by the introduction of electromagnetic induction melting systems over coal fire furnaces.
Lodge is determined to reduce its impact on the environment. By using recycling programs, reusing foundry sand, using biodegradable packing materials, and investing in foundry equipment that reduces pollution and minimizes energy consumption.
In 2002 an industry-first was introduced by Lodge. Seasoning cast iron cookware before it left the foundry. This practice is now an industry standard.
As always being innovative and growing with the market Lodge built upon its highly developed seasoned cast iron core and diversified into coating them with porcelain enamel.
Suffice it to say that these amazing yet affordable pieces of cookware are constantly compared to European cookware giants Le Creuset and Staub.
Lodge manufactures its pre seasoned cast iron cookware in America and their enameled cast iron products are currently made in China under the strict manufacturing procedures Lodge makes all its products with.
2013 saw another award for Lodge Manufacturing from the Tennessee Governor the ECD Announces 2013 Governor's Award for Trade Excellence.
Keeping up with technology Lodge 2014 introduced the Lodge Seasoned Carbon Steel cookware range. The carbon steel skillet range is made in America, it is tough for indoor and outdoor use, and as with other seasoned cookware it is seasoned onsite at the Lodge foundry.
2017 marked the opening of Lodge's second foundry known as the "3rd Street Foundry and to this day 120 years since this iconic brand started manufacturing cast iron cookware products and the Lodge family is still making its contribution to this classic type of cookware.
After Bakeware made in USA check out my list of brands!
What you can expect to find in the Lodge Cookware Collection!
Seasoned Cast Iron
Enameled Cast Iron
Grilling
Bakeware
Carbon Steel
Accessories
Cookbooks
Collections
Sets
Replacement Parts
Where lodge cookware is made? My article gives you a complete list of where Lodge products are manufactured.
Learn about my experience with Lodge cookware in my in-depth Lodge Cast Iron Review
Learn more about this iconic USA-made brand at the Lodge Cast Iron website.
Finex Cast Iron
Finex is currently owned by the Iconic brand Lodge Cast Iron as they purchased this company from the original owners in 2019. Finex's early history includes the fact that the two original owners started their company in 2012 with a couple of "Kickstarter" campaigns to raise the necessary funds to put Finex products into manufacture.
Today the company remains based in Portland, Oregon. Finex USA continues proudly as a company that specializes in the production of fine cast iron cookware. The small team is inspired and dedicated to crafting cookware and utilizes their expertise and knowledge to produce the highest-quality fine cast iron cookware in America.
Their mission is to provide you with high-performing, sturdy cast iron pots and pans that utilize time-tested cast iron with modern designs that every cook will want to use. Apart from their love of antique cast iron cookware, its design, craftsmanship, and excellent quality, one intention is "Not Negotiable" Finex Cast Iron "must be made in the USA" 100%.
The Finex range starts with the iconic hexagonal shape, smooth finish, cool finish handle, helper handle, domed lids, and lighter weight compared to traditional cast iron. Finally, this cookware is hand-seasoned with, what I believe to be one of the better cast iron seasonings of seasoning organic flaxseed oil.
Take a deep dive into what the best oil for seasoning cast iron is.
What you can expect to find in the Finex Cookware Range!
To see more about this cookware visit the Finex USA website.
Smithey Ironware Co.
The History of the Smithey Ironware Company is an interesting story. The company founder, Isaac Morton had a passion for restoring vintage cast iron cookware which turned into the idea to use modern technology and produce new types of cast-iron cooking pots that would last through time as well!
In late 2018, Smithey partnered with renowned blacksmith Robert Thomas to expand into carbon steel cookware. This was a perfect match for the Naval base neighbors because it allowed Smithey's to access new materials and processes that will help drive innovation in future products!
The farmhouse collection of cookware is made with a hand-forged, visually unique design that shares common features.
Smithey smooth cast iron skillets are individually crafted and different than the others in their own way while still paying homage to their heritage from Smithey Ironware. The Smithey Cast Iron Skillet pictured below displays a smooth finish and unique color, not just black…
What you can expect to find in the Smithey Cast Iron Collection!
Cast Iron Skillets
Cast Iron Grill Pan
Cast Iron Dutch Ovens
Carbon Steel (The Forged Farmhouse Set)
Engravable Carbon Steel Pans
Smithey Ironware Company is proud to offer you some of the highest quality cookware that is made in America. The team will individually inspect every product before it leaves their factory, ensuring there are no manufacturing flaws or defects that would compromise your satisfaction. This company offers a lifetime guarantee on all Smithey products as well!
I absolutely love the ethos of the Smithey brand, making cookware with the cook in mind, you must check out their website if you are at all interested in cast iron cookware. A must-read is the "message from the founder" Issac here Founders Note.
Butter Pat Industries
Pennsylvania is where many great foundries were built during the 19th-20th century and this is the home of Butter Pat Polished Cast Iron Cookware.
Butter Pat cast iron cookware is designed and cast in Alexandria Virginia, by Dennis Powell the founder of Butter Pat Industries. It is then finished and seasoned in Maryland.
Butter Pat's unique thin-walled cast iron cookware is made with a formula that was developed in the late 1800s and early 1900s. This high-tech process uses obsolete foundry engineering information from this era, making Butter Pats a one-of-a-kind product!
Hand-cast and polished smooth surfaces of this cookware can be used on gas, induction, ceramic glass, electric stovetop, and campfires in various shapes and sizes.
What you can expect to find in the Butter Pat Cast Iron Cookware Range!
Homer – a flat-bottomed pot
Estee, Heather, Joan, Lili, and Alma – skillets of various sizes
Glass Lids – various sizes to fit cooking pans
You may notice that your Butter Pats cookware has a light grey color when you first get it. This is normal and will change to a dark color after use because layers of oil polymers will build up on top, making for an interesting patina!
Caring for these pans with everyday soapy water, dry over low heat, cover the entire pan with a layer of oil, let cool, and wipe off excess oil
This cast iron is created to order, and 41 people carry out the various steps to make this cookware a durable product for all your cooking needs! They stand by their unique products offering "Butter Pat Industries 100-Year Warranty".
Read more about Butter Pat Polished Cast Iron…
Lancaster Cast Iron
Apart from ensuring that Lancaster Cast Iron manufactures all their products in America, they want all of us to embrace the love of food and its preparation in great quality cookware. So precious time with family and friends is enjoyed to the fullest.
In 2018, Lancaster Cast Iron, co-founders Mark Longenecker, and Brandon Moore left their full-time jobs to make their way across America from Pennsylvania to the Arctic Ocean in northern Alaska. The goal of this trip was to come up with a business idea. It worked while listening to the podcast "How I Built This". The idea came and Lancaster was born.
With all the cast iron products on the market, Longenecker and Moore knew enough about starting a new business that they needed a unique product.
Following in the footsteps of other entrepreneurial startups a Kickstarter campaign that was hugely successful got operations started for the Lancaster brand.
The product they came up with is lightweight cast iron cookware that embraces traditional iron cookware. It also had to pass the professional chef test by being easy to handle, with a very smooth surface, pre-seasoned, and strong.
To ensure you get the best possible piece of cookware Lancaster employs only the best in their industry to touch your piece. So your cookware travels from company to company to be cast, machines smoothed, tumbled, and seasoned by hand with what I use and believe is the best-cast iron oil to season iron with – grapeseed oil.
What you can expect to find in the Lancaster Cookware Range!
Lancaster Cast Iron Skillet in 10.5-inch and 12-inch (Seasoned)
Cast Iron Seasoning
Leather skillet covers and pot holders
Amish-made Accessories
Lancaster Cast Iron provided OvenSpot with this exciting announcement about new USA made products coming soon.

"Lancaster Cast Iron is so excited to be recognized for our products that are made in the USA. Our passion at Lancaster Cast Iron is to promote quality time spent in the kitchen and around the table with the ones you love. We're committed to offering only the highest quality products and we are actively working towards releasing new products very soon!"

Lancaster Cast Iron
This in-depth article fully explains the best oil for seasoning cast iron – believe it or not, there is science behind what oil is best to season with.
After Cookware made in the USA check out my list of brands!
Nest Homewares
Matt Cavallaro is the founder and principal designer of Nest Homeware which was founded in 2013 and is based in Rhode Island. Matt had the vision to combine his interest in materials that have stood the test of time, nature, and geometry.
He transforms the materials into skillets, pots, and pans that are meant to evoke the senses while also generating joy when they're used.
The Nest Homeware company is committed to American manufacturing, and its products are cast in Pennsylvania before being hand-machined by expert craftsmen. The final touches come from Providence RI where they season each piece by hand for enhanced durability!
The designs of Nest cast iron are not only functional but look great.
The generous handles have been modeled on the branches of the Cherry tree. The handle balances the pieces stays cooler than most, and is longer for ease of use.
When designing the cookware pieces Nest Homewares takes the weight of new cast iron cookware is taken very seriously. You will find their cast-iron cookware is lighter than most and well-balanced.
Love the Nest cookware cast iron lid – YAY spiked for maximum basting and the branch knob is generous and easy to use.
Let's talk about the bronze color of Nest cast iron cookware! Nest cookware is double seasoned with organic flaxseed oil, which gives it a strong base of protection against rust and provides easy cleanup.
The CNC machine smoothed surfaces also have a naturally non-stick property for better food release as well as that lustrous bronzy hue that will darken over time!
Nest cookware is cast iron, which can be used on all cooking surfaces. It also goes from the stovetop or oven!
What you can expect to find in the Nest Homeware Range!
Cast Iron Cookware
Cast Iron Sets
Cast Iron Skillets
Kitchen Accessories
"We work hard to make products that will feel great in your hands, look at home in your home, and work as well as they should, forever."

Nest Homeware
Check out the Nest Homeware website to view the extensive range of unique cast iron cookware.
The Field Company – Cast Iron Cookware
The Muscarella brothers, Stephen and Chris founded their company after they inherited some 1930s vintage cast iron pans from their maternal grandmother's side of the family.
The brothers went on to discover a love of iron and had no intention of turning this love into a business. They went on to name their company after their grandmother "Field Company" was born.
Learning and using the principles of pouring cast iron by hand and using the likes of 1930s Wagners cookware they wanted to pour thinner-walled more practical and manageable cookware.
After years of teaming up with industry leaders and learning about metals and of course, science, throwing in a whole lot of testing, and I am certain there was trial and error, the "Field Skillet" was born.
Today The Field Company is an industry leader in the manufacturing and selling of quality cast iron cookware. They pride themselves on crafting pans that are smoother than any other kind of cooking pan, as well as being lighter so they're easier to use.
What you can expect to find in the Field Company Cookware Range!
Cast Iron Field Skillets
Field Dutch Ovens
Cast Iron Lids
Cast Iron Cookware Sets
Accessories
See more information about this cast iron cookware at the Field Company website including a list of stockists.
Stargazer Cast Iron
Peter Huntley, founded Stargazer Cast Iron in 2015. With many years of experience designing products for others, he knew he wanted to manufacture high-quality cast iron cookware on homesoil in the USA.
It took Peter six months to achieve the designs and prototypes he was after and a whole summer producing 250 of Stargazer's first skillets.
Like a true entrepreneur, he used his own hands to sand the castings, boxed them himself, and posted them out as well. The production cycle for Stargazer looks very different after years of streamlining the process.
The Production Cycle of Stargazer Cast Iron Cookware
CASTING – Wisconsin, USA
MACHINING – Ohio, USA
SMOOTH MICRO-TEXTURED SURFACE – Pennsylvania, USA
SEASONING – Pennsylvania, USA
FULFILLMENT – Pennsylvania, USA
Since 2015 thousands of Stargazer skillets have been sold, all are American-made and of the best quality material that can be sourced. They are also passionate about leaving the smallest environmental footprint possible so they use sustainable production methods including raw materials, recycling casting molds, and recycled packaging.
For these quality skillets, the prices are competitive due to the "Customer Direct Business Model". Don't be fooled by not having a storefront Stargazer is extremely accessible to their precious customers.
Products are shipped from Allentown, PA, and believe that this business model is what allows them to give the customer equal quality cookware that costs up to 50% less than their competitors.
What you can expect to find in the Stargazer Cookware Range!
Cast Iron Skillet
Accessories
See more information about this unique cast iron cookware at the Stargazer website.
Appalachian Cast Iron Company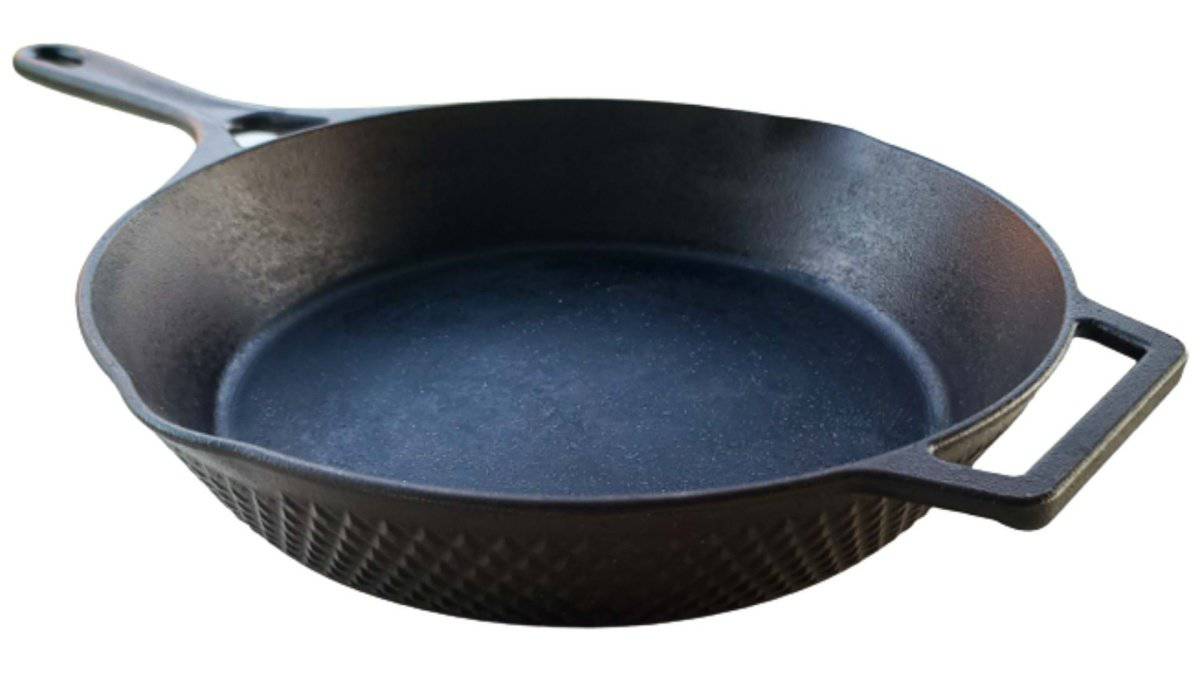 Manufactured in the USA using local materials.
Johnson City, TN, is where the idea for the Great American Waffle Iron was born. It took many years for veteran Tony Hester to complete the design and manufacture of the intricate piece of cast iron cookware that also has moving parts.
Casting takes place in Alabama, the USA using iron ore and recycled metal. Springs are produced in North Carolina. The waffle irons are tested for safety, and the first cleanup of each piece is carried out at the foundry. Finishing touches of polishing and seasoning are carried out at the facility in Tennessee.
Along with the waffle iron you can expect to find skillets with extraordinary patterns on the external surface and a smooth cooking surface.
See more about Appalachian Cast Iron Co. on their website.
American Skillet Company
Deeply rooted in the heart of America, the American Skillet Co. is a proud manufacturer of uniquely shaped, artisan-made skillets that celebrate the American spirit. With each skillet representing various U.S. states, the brand has carved a niche for itself by merging geographical love with culinary passion.
Alisa Toninato and Andrew McManigal, the dynamic duo behind the American Skillet Co., have truly transformed the way we view cookware.
Alisa, with her background in metal artistry, first conceptualized the unique state-shaped skillets as an artistic endeavor. The overwhelming response to her designs, both as usable cookware and as a testament to regional pride, led to the establishment of the American Skillet Co.
Partnering with Andrew McManigal, whose dedication to quality and craftsmanship matched her own, the two embarked on a mission to provide artisanal cast iron skillets to households across America.
Designed in Wisconsin, each skillet is cast, and then hand-finished to perfection. Their skillets not only provide an excellent cooking surface but also double as a piece of art, making them perfect for both cooking and presentation.
The American Skillet Co. remains committed to producing domestically. By ensuring that all their products are made in the USA, they are actively supporting the local manufacturing industry and maintaining the highest standards of quality.
What you can expect from the American Skillet Company range:
• State-shaped skillets
• Artisan designs
• Hand-finished details
See more about American Skillet Co. on their website.
Fredericksburg Cast Iron Co.
Fredericksburg Cast Iron is another name that resonates with American quality and tradition. Located in the historic town of Fredericksburg, this company crafts cast iron products that are a perfect blend of German heritage and functionality.
Their range of products boasts a rustic charm, reminiscent of the age-old American traditions of forging and casting. By focusing on durability, excellent heat retention, and a superior cooking experience, Fredericksburg Cast Iron ensures that each piece is a testament to American craftsmanship.
What you can expect from the Fredericksburg Cast Iron Range:
Traditional skillets
Deep frying pans
Dutch ovens
Specialty pots
See more about Fredericksburg Cast Iron Co on their website.
Grizzly Cast Iron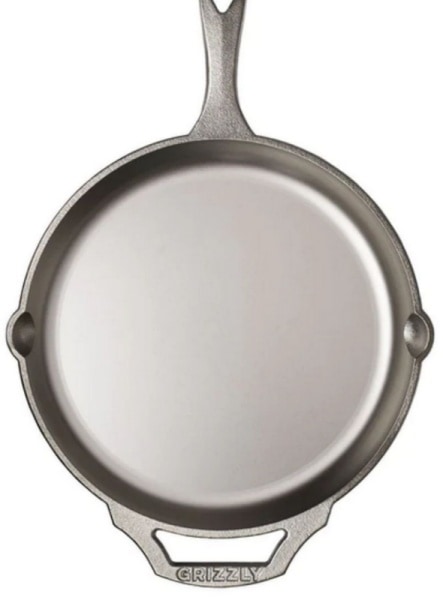 Grizzly Cookware, founded with a passion for the heritage of Southern cuisine and cast iron cooking, crafts high-quality American-made cookware that blends tradition with modern innovation.
Honoring the legacy of American cast iron, GRIZZLY's premium cookware is forged through a meticulous process rooted in North Carolina, Wisconsin, Georgia, and the Carolinas.
The Grizzly brand, with its fierce dedication to quality and innovation, has marked its territory in the world of cast iron cookware. Recognizing the need for a more modern design to the classic cast iron, Grizzly cookware focuses on nickel-coated cast iron, ergonomic designs, and superior finishes.
The advantage of nickel-coated cookware lies in its no-seasoning requirement. The nickel coating acts as a rust-resistant sealant on the iron, enhancing non-stick performance and durability.
Grizzly says that nickel-coated cast iron is as safe as enamel-coated alternatives but without the risk of chipping from drops or overheating. Grizzly's versatile cast iron works on stovetops, in ovens, on grills, or over campfires, offering lower maintenance compared to traditional non-coated cast iron cookware.
Their team, passionate about reshaping the cast iron narrative for contemporary kitchens, creates products that are both visually stunning and functionally impeccable.
Grizzly's commitment to domestic production is reflected in its manufacturing processes, all based within the USA, ensuring that customers get the very best of American quality.
Their commitment extends to durability and support for veteran communities, reflecting their ethos of strength and service.
What you can expect from the Grizzly Cast Iron Range:
Modern skillets
Dual handled casseroles
See more about Grizzly on their website.
Marquette Castings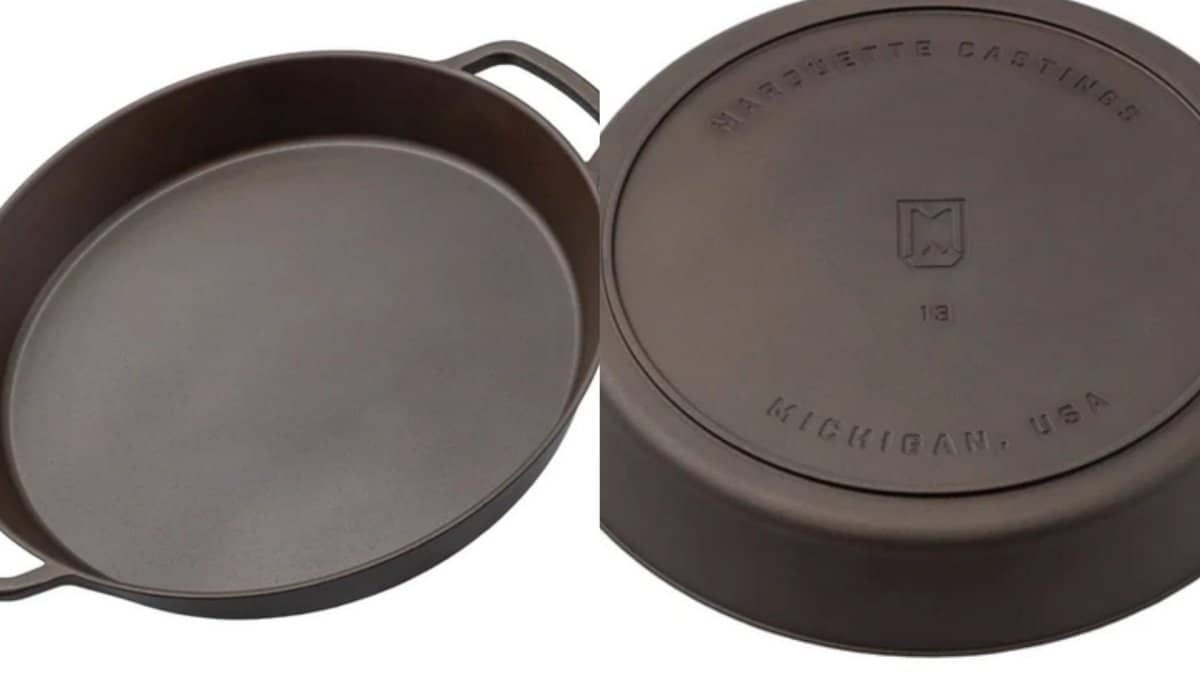 Hailing from the shores of Lake Michigan, Marquette Castings is a brand that intricately combines precision engineering with timeless designs. Their line of cast iron cookware is not only built to last but also designed to elevate the aesthetics of any kitchen.
Marquette takes pride in the fact that their products are not just tools, but heirlooms that can be passed down generations.
Producing a lighter-weight and smoother cast iron skillet than other brands with the bonus of stay-cool handles. They also produce carbon steel skillets made in the US and enamel-coated Dutch ovens that unfortunately are not made in America but in Hebei China.
Their focus on design intricacies and durability ensures that each product while being made in the US, carries a touch of global appeal.
What you can expect from the Marquette Castings Range:
Sleek skillets
Dual-handle cast iron skillets
See more about Marquette Castings on their website.
Griswold Wagner Vintage Pans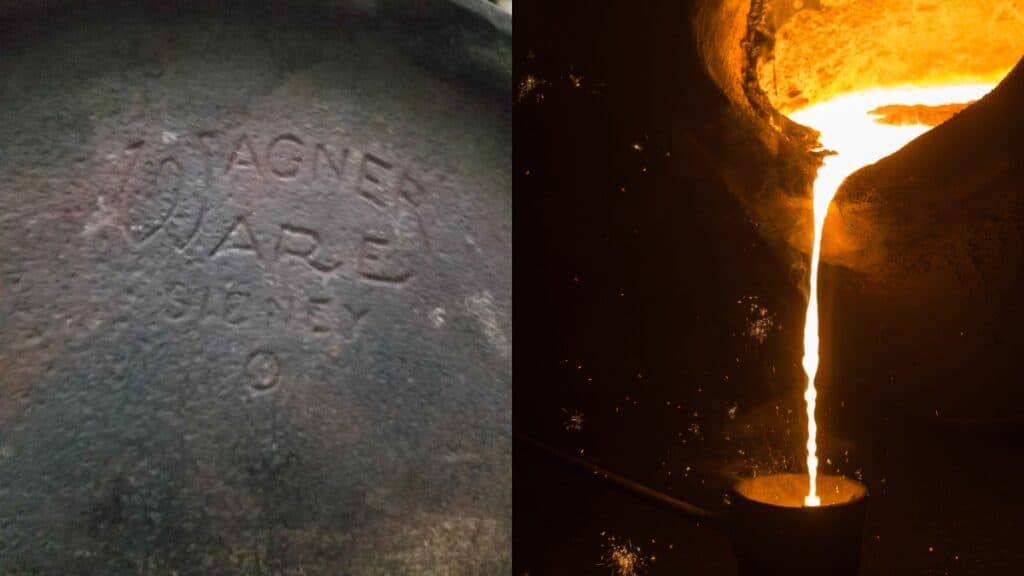 Established in 1865, Griswold Manufacturing was an iconic American producer of cast iron cookware located in Erie, Pennsylvania. In 1957 the company shifted hands to Wagner Manufacturing Company and production moved to their foundry located in Ohio until 1959.
In late 1959 both companies were absorbed by Textron and then General Housewares Corporation in 1969 which would continue producing under these brands up through 1999.
Today vintage pieces from the early 1900s-1960s can be highly valued as collectible antiques due to having been crafted with renowned craftsmanship for longevity against wear over time.
Enameled Cast Iron Made in the USA
Borough Furnace
Borough Furnace is the only manufacturer in the USA Producing "Enameled Cast Iron Cookware".
As a family-owned business, Borough Furnace is run by partners John Truex and Liz Seru. Located in the New York Finger Lakes, they strive to create beautiful high-performance cooking tools that will last for lifetime use!
In 2011, they started with two skillets. But these weren't your typical pans; drawing inspiration from the best aspects of classic American design but using contemporary updates to make them their own.
Thriving on design, craftsmanship, and production. The company is able to machine our own tooling and casting in-house. This in turn allows more control over quality as well as in-house testing for prototypes; this means that they can productize concepts without having any limitations. The end result is a unique piece of cookware made for your pleasure.
What you can expect to find in the Borough Furnace Cookware Range!
Enameled & Seasoned Dutch Ovens
Frying Skillets
Braising Skillets
Grill Pans / Braising Lid
Casserole
Roasters
Cazuela
Bottle Openers
So if you are looking for an enameled cast iron Dutch oven made in the US, or other cast iron enamel cookware made in America, you need to check out these cast iron makers, John & Liz at Borough Furnace.
Great read my article Pros and Cons of Enameled Cast Iron
FAQs
Quick answers to some of the most frequently asked questions regarding cast iron cookware.
Is Lodge cast iron still made in the USA?
Lodge still manufactures its seasoned cast iron cookware in South Pittsburgh, Tennessee where the company's foundry is located. Other lodge products are manufactured offshore while still adhering to Lodge's strict manufacturing standards. Related read my Lodge Review!
Is Bruntmor cast iron made in the USA?
No, it is made in China. See more about Bruntmor Cast Iron.
How are cast iron skillets made?
The process of making a cast-iron skillet starts with molten pig iron, steel, and other ingredients being poured into a sand mold. Molds are made from sand because the temperature of the molten iron is less than that of sand so the mold won't melt. After the pot cools the mold will be broken out of the casting. Then the finishing process commences.
Where is Camp Chef cast iron made?
Camp Chef cast iron is made in China.
Wrapping UP: Cast Iron Made in the USA
So there you have it whether you looking for cast iron brands made in the USA that will produce a Dutch oven, a cast iron set, or an American-made cast-iron skillet made in the US you now have a choice of cookware from several cast iron manufacturers. Another awesome benefit of cast iron cookware is that it does not have the high price tag of other types of cookware. You will always find a piece at a reasonable price.
One-Pot Cooking Rocks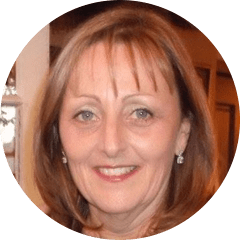 Michelle – Author
Hi, I'm Michelle the founder, owner, author, and editor of OvenSpot. My passion for one-pot cooking commenced when I was working to prepare cafeteria lunches for school students. I am now on a mission to assist you in choosing the cooking pot or appliance you will use every day. As well as in-depth information to assist you in using and caring for your cookware and appliances.
Questions? Reach out to Michelle at [email protected]