Should You Preheat Cast Iron Cookware: Yes or No!
Cast iron has been a staple in kitchens for centuries, known for its durability and ability to retain heat. A common question I get asked is whether you should preheat cast iron before cooking.
Yes, preheating cast iron is essential for searing meat, pan frying, roasting, and baking. Cast iron takes longer to heat up than other cookware, when hot it retains heat well, providing even cooking temperatures.
By preheating your cookware, you safely bring it up to cooking temperature, which reduces the chances of food sticking to the pan and improves the overall quality of your dish.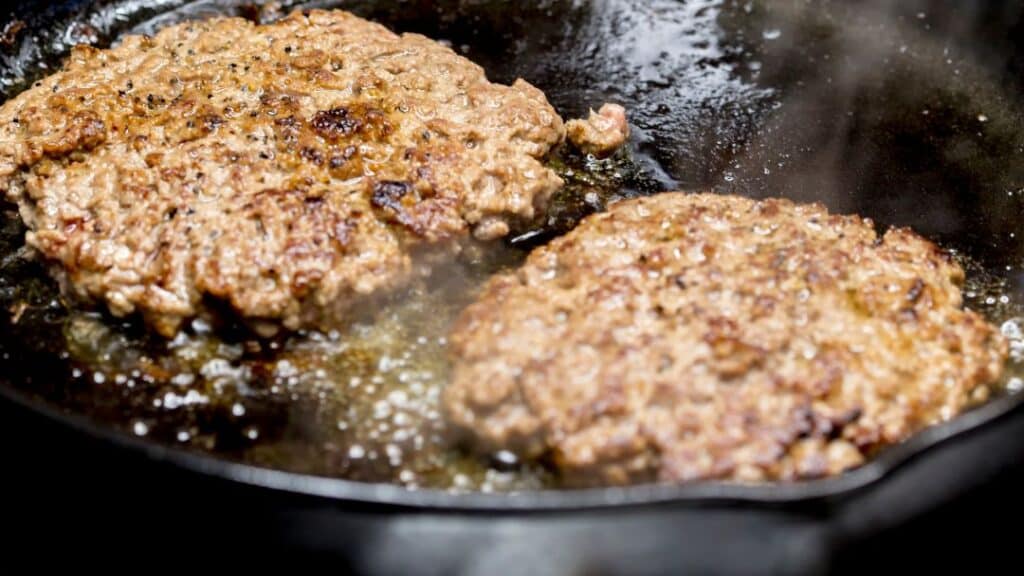 Getting into the habit of preheating your cast iron cookware is a simple, yet effective way to ensure your food is cooked perfectly every time.
With a little patience, you'll be able to enjoy the full range of benefits that come with using cast iron in your kitchen. Like enhanced flavors and the satisfaction of cooking with a tried-and-true method that has stood the test of time.
Can I Preheat all Cast Iron Cookware
Yes, preheating is recommended for all types of cast iron pots and pans, whether it's a skillet, a grill pan, or a Dutch oven.
Preheating your cast iron ensures that it reaches a consistent and even cooking temperature, which is crucial for properly cooking your food and preventing it from sticking to the surface. This is particularly important for searing, pan-frying, roasting, and baking.
To preheat your cookware, simply place it on your stovetop or in your oven at a low to medium setting for about 5-10 minutes, depending on the size and thickness of the cookware.
For example, a Le Creuset cast iron skillet would typically need about five minutes to preheat on medium to low heat only, while a larger grill pan or Dutch oven might require closer to 10 minutes for even heat distribution.
If you're using your cast iron on a grill, the same principle applies: preheat your cookware to medium-high heat for around 5-10 minutes, with the grill lid closed to help it preheat more quickly.
Keep in mind that due to cast iron's excellent heat retention, you may need to adjust the temperature after preheating to avoid burning your food.
Remember, when handling preheated cast iron, always use heat-resistant gloves or hot pads to protect your hands from high temperatures, as seasoned cast iron can become extremely hot during the preheating process.
Why Preheat a Cast Iron Pan
Preheating your iron cookware is an essential step for optimal cooking. It ensures that your cookware heats up evenly, which is crucial for predictable and even cooking.
Cast iron retains heat well, it can take longer to heat up compared to other materials, making preheating necessary to bring it up to the desired cooking temperature.
By preheating your cast iron pan, you help reduce the chances of food sticking to the surface during cooking.
This is particularly important for baking, as the heated pan can help prevent baked goods and butter from sticking to the hot pan and ensure a consistent cooking experience.
Another reason to preheat your used cast iron pans and cookware is that it affects how cooking oil interacts with the pan's surface. When you properly preheat the pan, the hot oil creates a smooth, non-stick surface that will enhance your cooking experience and make it easier to clean afterward.
Preheating also helps evaporate any moisture on the pan, which is essential to prevent oil from splattering during cooking with cast iron. When water cold food, and oil heat together, they tend to splatter, making for a messy and potentially dangerous cooktop.
How to Preheat Cast Iron Skillets and Cookware
Preheating your cast iron cookware is essential for achieving even cooking and preventing your food from sticking. Let's dive into the different methods to preheat your cast iron, depending on whether you're using the stovetop or the oven.
On the Stovetop
When cooking on the stovetop with your cast iron skillet, it's crucial to preheat your skillet before it for proper heat retention and even cooking. Follow these simple steps:
1. Place your cast iron skillet on the stovetop and set the burner to low or medium heat.
2. Allow a little oil in the skillet to heat up for about 5 minutes, or until it's evenly heated. You can check this by hovering your hand a couple of inches above the surface of the cold skillet to feel the radiating heat.
3. Once the skillet is preheated, add more oil, butter, or fat to the skillet and let it heat up for an additional 1-2 minutes.
4. Your cast iron cookware is now preheated and ready for cooking your favorite dishes.
Inside the Oven
When using cast iron cookware for baking, it's also essential to preheat the pan in the oven. Here's how you can do that:
1. Place your cast iron pan inside the oven as you preheat it to the desired temperature for your recipe.
2. Once the oven has reached the correct temperature, carefully remove the pan from the oven using heat-safe gloves or a thick towel. The pan will be scorching hot, so be cautious.
3. Add a thin layer of oil to coat the cooking surface of the pan.
4. Load your ingredients into the pan and return them to the oven to either continue cooking or baking as per your recipe's instructions.
By following these methods for preheating cast iron cookware, you'll achieve even cooking and a well-seasoned surface while preventing your food and pans from sticking.
Learn how to cook with a Dutch oven in a conventional oven.
Preheating Times and Temperatures
When it comes to preheating your cast iron cookware, it's important to be patient and give it the proper time to heat up.
Unlike other types of pans, a cast iron pot takes a bit longer to reach the desired temperature due to its material and thickness. However, this wait is worth it, as it will ensure even cooking and prevent your food from sticking.
To preheat your cast iron pan, first, set the heat to a medium or medium-high setting. Avoid placing the pan on high heat, as this can risk shocking the metal and potentially causing damage to your cookware. Once you've set the heat, give your cold cast iron pan ample time to warm up.
A general recommendation is to preheat the oil in your cast iron pan for about 10 minutes while rotating it on the burner every few minutes to ensure that the heat is evenly applied.
If you're using your cast iron pan for baking, a similar preheating time of 10 minutes is suggested, with the pan placed in the oven as it preheats.
Remember, the key to success cooking with cast iron cookware is patience. Taking the time to preheat your hot oven or pan properly will result in better-cooked food and help maintain the longevity of your cast iron pan.
Safety Precautions During Preheating
When preheating your cast iron cookware, it's crucial to follow proper safety precautions to avoid potential hazards. By being mindful of these steps, you can ensure a safe and enjoyable cast iron cooking experience.
Gradually heat your cast iron pan. Cast iron takes longer to heat up, so give it about 10 minutes to warm properly, turning it every few minutes to ensure even heat distribution. Avoid using high heat, as it can lead to shocking the metal and damaging your cookware.
While preheating, monitor the skillet temperature carefully to avoid overheating. One way to do this is by using the oil or butter you plan to cook with as an indicator. They generally smoke between 350 to 400 degrees, alerting you when the pan is hot enough.
Always handle your cast iron pans and cookware with care, especially when hot. Use proper heat-resistant gloves or pot holders when moving the pan or adjusting its position on the burner. For oven heating, rotate the pan carefully and never leave it unattended.
Common Misconceptions About Preheating
One misconception is that preheating your cast iron cookware isn't necessary. However, preheating helps to ensure even cooking and reduces the risk of food sticking to the surface. Gradually heating your cast iron for about 10 minutes and rotating it evenly ensures optimal heat distribution.
Another misconception is that you should always preheat your cast iron cookware. While it's generally beneficial, there are a few exceptions though, such as not preheating pie pans or skillets before pressing in the crust dough. A too-hot oven or too-hot pan could cause your dough and your fingers to burn.
Some people believe that heating both the pan and oil together prevents food from sticking. In reality, preheating your cast iron before adding oil can actually reduce the risk of developing sticky polymers from cooking fat, which can lead to a gummy residue on your pan.
Others believe that heating the oil and adding fat to the pan together increases the risk of the oil burning or breaking down, which negatively affects the taste.
Lastly, a common misconception is that cast iron skillets can't handle delicate foods. In fact, cast iron's ability to maintain heat well and develop a nonstick coating over time makes it suitable for a variety of dishes, from searing meats to shallow and deep frying, to baking delicate pastries, pancakes, and fish.
FAQs
Can you preheat cast iron for too long?
Cast iron skillets are highly durable and can withstand high temperatures, so they won't get damaged from being preheated for an extended period. However:
Safety
Prolonged high heat can make the skillet dangerously hot, posing burn risks and potential fire hazards.
Oil Burning
Preheating with oil requires caution. Different oils have varying smoke points. Overheated oil may smoke, smell bad, become a fire risk, and spoil food taste.
Uneven Heating
Cast iron can heat inconsistently, especially on smaller burners. This might cause uneven cooking.
Warping and Cracking
If a piece of cast iron is chipped, has hairline cracks, or is unseasoned and rusty overheating can cause warping, further cracking, or breaking.
For even preheating, warm the skillet over medium-low heat for about 10 minutes. Always use oven mitts to handle a preheated skillet.
How do you know when cast iron is preheated?
To check if a cast iron skillet is preheated:
Water Drop Test: Sprinkle water on the pan. If it forms skittering beads, it's heated. If it evaporates instantly, it's too hot. If it sits and bubbles slowly, it's not hot enough.
Infrared Thermometer: Use this tool to check the pan's exact temperature, especially useful for precision cooking.
Visual Test: Add oil to the heated pan. If it shimmers immediately, it's hot enough. If it smokes, it's too hot.
Note: Cast iron skillets may heat unevenly on smaller burners. Preheating on medium heat for about 10 minutes usually ensures even heat distribution.
Do you put oil in a cast iron skillet before heating?
There are two main methods for oiling a cast iron skillet:
Oil Before Heating: Apply oil before warming the pan, establishing a non-stick surface as they heat together.
Oil After Heating: Heat the pan first, then add oil to achieve higher temperatures and prevent food from sticking.
Both techniques work well; the choice depends on your dish. For instance, for searing steak, heat the pan first, then add oil and steak. For regular cooking, oiling beforehand is usually fine.
In any case, use just enough oil to cover the pan's bottom. Excess oil can burn and spoil the flavor. For high-heat cooking, use oils with high smoke points like avocado, peanut, or canola oil.
Wrapping Up: Preheating a Cast Iron Skillet or Cookware
At this point, you should have a clear understanding of the importance of preheating your cast iron before cooking.
Remember, preheating cast iron is essential for searing, pan-frying, roasting, and baking, as it helps to prevent food from adhering to the pan and ensures even heat distribution.
When you preheat your cast iron skillet on the stovetop, start with the low-medium setting and gradually increase the heat as needed. This process ensures that the pan heats up evenly without causing any hot spots, damage, or warping.
If you are preheating your cast iron in the oven, simply place the pan inside while the oven preheats to the desired temperature.
Always exercise caution when handling a hot cast iron pan. Use heat-resistant oven mitts or pads to protect your hands from burns.
By following these simple yet crucial steps, you'll be well-equipped to utilize your well-seasoned cast iron or enameled cast iron to its fullest potential. So start cooking and creating delicious satisfying meals for you and your family today.
One-Pot Cooking Rocks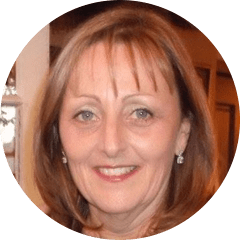 Michelle
Hi, I'm Michelle, the founder, owner, author, and editor of OvenSpot. My passion for one-pot cooking commenced when I was working to prepare cafeteria lunches for school students. I am now on a mission to assist you in choosing the cooking pot or appliance you will use daily. As well as in-depth information to assist you in using and caring for your cookware and appliances.
Questions? Reach out to Michelle at [email protected]