Cast Iron vs Regular Pans: Main Differences Compared
When it comes to choosing the right cookware for your kitchen, you might be wondering about the differences between cast iron and regular pans.
Cast iron is made of durable, heavy iron materials and can be used both on the stovetop, campfire, and in the oven. Regular pans, are made from stainless steel or aluminum, are generally lightweight, and are designed for stovetop use only.
Both types of pans have their unique features and benefits, and understanding how they differ can help you make an informed decision.
Comparison Chart: Cast Iron vs Regular Pan
When comparing cast iron to other materials, it's vital to consider your specific cooking needs and preferences.
Cast Iron
Regular
Materials
Iron & Carbon
Nonstick, stainless, copper, cermaic
Shapes
Skillets, grills, Dutch ovens, camp ovens, presses, woks
Frying pans, saucepans, saute pans, stockpots
Sizes
Various
Varous
Heat Sources
Stovetops, induction, campfire, conventional oven
Stovetops (some oven compatible)
Uses
Searing, browning, frying, grilling, broiling, baking, roasting
Saute, fry, brown, sauces
Cleaning &
Maintenance
More difficult
Easier
Lifespan
Ininite
Infinite
Price Compatibility
Cheap to expensive
Affordable to expensive
Disadvantages
Heavy, reactive to acidic food, maintenance required
Lighter, oil required for stainless, nonstick coating is a weak point
What is Cast Iron Cookware
Cast iron cookware has a long history, particularly in Asia, where it has been used in countries like China, India, Korea, and Japan for centuries. In America, cast iron has been used for hundreds of years as well, making it an enduring favorite among home cooks and professional chefs alike.
There are numerous types of cast iron cookware available, including frying pans, Dutch ovens, griddles, waffle irons, flattop grills, panini presses, crepe makers, deep fryers, woks, Potjies, and karahi.
The versatility and durability of cast iron make it suitable for almost any type of cooking, from stovetop to oven and open fire.
One notable feature of cast iron pans is their ability to provide even heat distribution and retention, exceptionally well. This makes them ideal for searing, shallow fry, deep fry, slow cooking, and roasting.
This type of cookware requires regular maintenance in the form of seasoning with oil to food from sticking and prevent rust.
The good news is that when properly seasoned, cast iron pans develop a natural non-stick surface that can enhance their performance even further.
If you enjoy cooking recipes that require high heat, and a pan that can transition seamlessly from stovetop to oven, a cast iron pan might be your best choice.
What is a Regular Frying Pan
Regular pans are often made from stainless steel, carbon steel, aluminum, ceramic, or copper and are more modern compared to cast iron pans. Stainless steel pans are known for being lighter and less reactive, making them suitable for a wide range of cooking methods. They are also easier to clean and maintain compared to their cast iron counterparts.
Aluminum pans, on the other hand, are an even lighter option, making them a popular choice for everyday cooking. However, unlike cast iron and stainless steel, they are typically not suitable for use in ovens.
There is a plethora of types of regular pans available, including nonstick, ceramic, stainless steel, and copper. Each type varies in performance and suitability for different cooking methods, so it's a good idea to have a selection of different types of pans in your kitchen to cater to your specific needs.
If you're looking for something lighter and easier to maintain, a regular pan made from these lighter materials may better suit your needs.
Depending on your preferences and cooking habits, you may choose between cast iron and regular pans, or even opt for a mix of both in your kitchen to enjoy the benefits each type of cookware has to offer.
Composition and Properties
Cast Iron Pan
Cast iron is an alloy primarily consisting of iron and carbon. It usually contains 2 to 3.5 percent carbon, making it more brittle and heavy compared to other pans.
The high carbon content contributes to its ability for high heat retention and even heat distribution, making it a popular choice for slow cooking and baking.
One downside of regular cast iron is that it is reactive – this means acidic foods, such as vinegar or tomato sauce, can react with the metal and possibly affect the taste and color of your dish.
To avoid this issue, make sure to season your iron pan properly. Seasoning is the process of heating up cooking oil in the pan.
It causes its fatty acids to oxidize, creating a protective layer that acts like a non-stick cooking surface and prevents it from reacting with food.
Regular Pans
Regular pans are typically made of materials such as stainless steel, carbon steel, nonstick, or aluminum.
Stainless steel pans are non-reactive and resistant to rust and stains. They have a smooth surface, which makes them easy to clean, but they don't have the same heat retention properties as cast iron pans.
Aluminum pans, on the other hand, are lightweight and heat up quickly, but they can be prone to warping and are not as durable as stainless steel or cast iron.
Non-stick pans are also a common choice when a smoother surface nonstick pan is required. They have a non-stick coating applied to their surfaces, allowing you to cook with less oil, and they are generally easier to clean.
Remember that non-stick coatings can scratch and wear over time, so it's essential to use proper care and utensils when cooking with a non-stick pan.
Cookware Heat Tolerance Chart
These figures are approximations, as actual tolerances can vary based on brand, quality, and specific product lines.
| Cookware Type | Maximum Heat Tolerance |
| --- | --- |
| Cast Iron | 2600°F (1426°C) |
| Stainless Steel | 500°F (260°C) to 600°F (316°C) |
| Aluminum | 400°F (204°C) to 500°F (260°C) |
| Ceramic | Varies greatly, some up to 850°F (454°C) |
| Carbon Steel | 500°F (260°C) to 800°F (426°C) |
| Coated Nonstick | Generally up to 500°F (260°C) |
| Copper | 425°F (218°C) to 500°F (260°C) |
Note: For coated nonstick, ceramic, and certain aluminum pans, heat tolerance is often limited by the coating rather than the material itself. Always check manufacturer instructions for specific heat tolerances for your cookware. Also, remember that prolonged exposure to high heat can damage your pans, regardless of their maximum heat tolerance.
Cooking Performance
Even Heating
When it comes to even heating, cast iron pans excel due to their dense construction and high heat capacity. Once heated, they distribute heat evenly across their surface, making it easy for you to achieve consistent cooking results.
On the other hand, regular pans can get hot quickly but might have hot spots leading to uneven cooking.
Heat Retention
Cast iron pans are known for their excellent heat retention properties. Because of their thick and dense construction, they can hold heat for longer, ensuring that your food stays warm even after you remove it from the stove.
This characteristic can also help you save energy, as you can cook at lower settings once the pan has reached the desired temperature.
In comparison, regular pans typically have thinner construction meaning less able to retain heat, causing them to lose heat more quickly and requiring higher heat settings to maintain the desired temperature.
Versatility
Cast iron skillets offer a great deal of versatility, as you can use them for various cooking methods, both on the stovetop and in the oven.
This makes them suitable for a wide range of recipes, from searing a steak and frying eggs to baking cornbread and simmering sauces.
Regular pans, such as stainless steel, carbon steel, or clad frying pans, are generally more limited in their use, mainly being suitable only for stovetop cooking.
Certain foods like fish and pancakes are suited to the nonstick cooking surface during the cooking process.
Care and Maintenance
Seasoning
To maintain the performance and longevity of your cast iron cookware, it's essential to season it regularly.
Seasoning creates a natural, non-stick surface that improves with use. To season your cast iron, apply a thin layer of cooking oil to the surface, then place it in the oven at 350°F (175°C) for an hour. Allow the cookware to cool completely before storing it.
Regular pans, typically do not require seasoning.
Cleaning
When cleaning cast iron, avoid using acidic soap or abrasive materials, as these can strip away the seasoning. Instead, use a soft sponge or a brush with warm water to remove any food residue.
If necessary, add a small amount of coarse salt and gently scrub to remove stubborn debris. Always dry your cast iron thoroughly after cleaning to prevent rusting.
For regular pans, you can use mild dish soap and a non-abrasive sponge for a thorough cleaning. Dishwashers are generally safe for regular pans but are not recommended for cast iron cookware.
Storing
To store cast iron, ensure it is completely dry and place a layer of paper towels or cloth between the cookware and any surface it may come into contact with.
This helps prevent scratching and moisture build-up. It's also best not to store food in cast iron, as this can break down the seasoning.
For regular pans, simply ensure they are dry before storing and avoid stacking heavy pots and pans on top of each other to prevent damage.
Cost and Availability
When it comes to cost, cast iron pans tend to have a wider price range. You can find a basic model for around $25, while top-of-the-line options, such as enameled cast iron, may cost up to $350.
On the other hand, regular pans, generally fall within a wider price range.
Both types of pans are widely available at various retailers, both online and in-store. However, the popularity and demand for cast iron pans have led to a larger selection of brands and styles.
Want to know what cookware professional chefs use? These articles deep-dive into what cookware chefs use at work and in their own homes.
How to Choose the Right Cookware
It's important to consider factors other than cost when making your decision. Here are some key aspects to keep in mind:
Durability
Well-seasoned cast iron is known for its longevity, often lasting decades with proper care.
A regular frying pan or stainless steel skillets may not last as long, depending on their construction and materials.
Heating Properties
Although cast iron can withstand high temperatures and heat up slowly they maintain an even temperature. Even when searing meat
A regular frying pan or grill pan heats up quickly but may have hot spots that can cause uneven cooking.
Heat Retention
Cast iron retains heat well and once the desired temperature is reached for even heat distribution and heat retention, allowing for consistent cooking.
A regular skillet might heat up more quickly, but it may not hold it as evenly or consistently.
Versatility
Cast iron skillets and pans work on various heat sources, including stovetops, induction, ovens, and campfires, whereas regular pans are typically limited to stovetop use only.
Weight
Cast iron pans are significantly heavier than regular pans. This may be a disadvantage for some, especially when lifting or maneuvering the pan.
Maintenance
Caring for a cast iron skillet can be slightly more involved due to the seasoning process which requires proper seasoning and protection against rust.
Regular pans are generally easier to clean and maintain, some are dishwasher safe, and no handwashing is required.
Which Pan is Best for Who?
Deciding between pre-seasoned cast iron and a regular pan depends on your cooking needs and preferences. Each type of pan has its own benefits and limitations, which makes them suitable for different situations and types of cooking.
Cast iron is recommended for those who value versatility and durability. With their excellent heat retention, they are perfect for slow cooking, frying, and roasting.
You can easily use them at high temperatures on both stovetops and in the oven. However, they require more maintenance as you'll need to season them regularly and take caution to avoid rust.
Regular pans, typically made of stainless steel or aluminum, are ideal for everyday cooking, they get hot quickly and are easy to clean.
These are great for sautéing, simmering, and boiling, but they are usually not safe to use in the oven. Besides, they usually possess lower heat retention and may not be as durable as cast iron pans in the long run.
Is Cast Iron Better Than a Regular Pan?
Ultimately, the choice between cast iron and regular pans depends on your preferences, cooking habits, lifestyle, cooking needs, and comfort level (weight) as well as your budget.
Evaluate the factors mentioned to make an informed decision for your kitchen.
Both types of pans have their merits, and owning one of each could be the ideal solution for a well-equipped and versatile kitchen.
One-Pot Cooking Rocks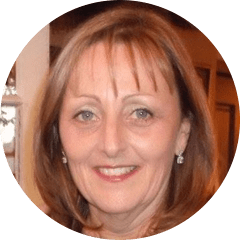 Michelle
Hi, I'm Michelle, the founder, owner, author, and editor of OvenSpot. My passion for one-pot cooking commenced when I was working to prepare cafeteria lunches for school students. I am now on a mission to assist you in choosing the cooking pot or appliance you will use daily. As well as in-depth information to assist you in using and caring for your cookware and appliances.
Questions? Reach out to Michelle at [email protected]