Can Stainless Steel Go In the Oven: Safe Temperature Guide
A question that most cooks have to confront is knowing what equipment can or cannot go into the oven. So can stainless steel go into a hot oven?
Generally, stainless steel cookware is oven safe between 400°F and 800°F. up to 500°F provided the cookware is free of wooden or plastic handles. These materials can melt at high temperatures. For better suitability, use high-quality stainless steel. Even more suitable is stainless steel which doesn't react with food at high temperatures.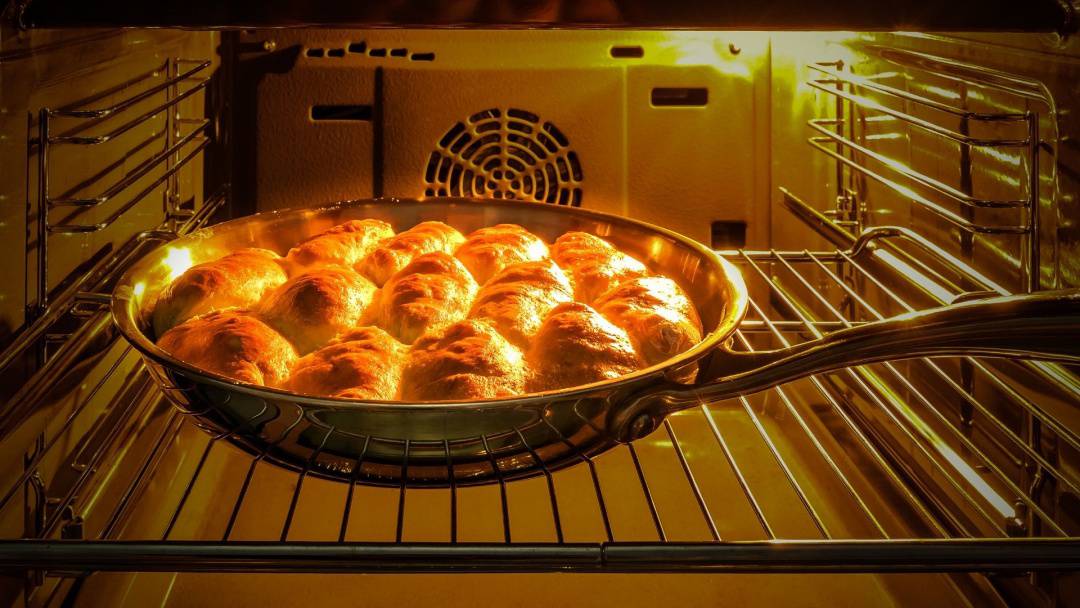 Stainless Steel Cookware Oven Safe Temperature Chart
Before choosing an oven-safe skillet or stainless-steel cookware refer to the table below for suitable oven temperatures. The temperatures range from medium-high heat to intense heat, to almost the same extreme conditions cast-iron cookware can withstand.
| Stainless Steel Cookware Brand | Maximum Oven Temperature |
| --- | --- |
| Farberware Classic | 350°F |
| Tramontina Tri-Ply | 350°F |
| Zwilling Spirit Ceramic Non-Stick | 400°F |
| Henckels Clad Impulse Ceramic Non-Stick | 400°F |
| Calphalon Premier | 450°F |
| All-Clad D3 (non-stick) | 500°F |
| Anolon Nouvelle | 500°F |
| Calphalon Signature | 500°F |
| Demeyere Atlantis | 500°F |
| Demeyere John Pawson | 500°F |
| Henckels Clad Impulse | 500°F |
| HexClad | 500°F |
| Misen Stainless Steel | 500°F |
| T-Fal Tri-Ply | 500°F |
| Zwilling Spirit | 500°F |
| All-Clad D3 | 600°F |
| All-Clad D5 | 600°F |
| Hestan ProBond | 600°F |
| Heritage Steel | 800°F |
| Made In Stainless Steel | 800°F |
How to Know if Your Stainless Steel Pan is Oven Safe
If the pan is made with stainless steel including panhandles, lids, and lid handle it should be oven safe. Look for the following to find your cookware oven-safe temperature.
Check the bottom of the pan
Refer to the user instructions/manual
Look at the packaging sometimes it will reveal maximum temperatures
Go to the manufacturer's website, like the Heritage Steel website image above, and search for the cookware for in-depth details for safe use
Can Stainless Steel Pan Lids and Handles Go in the Oven?
Yes, if the lids and handles are made from stainless steel. Glass lids, wooden handles, and silicone handles may not be oven safe. If made from glass or other metal it will have a significantly lower temperature tolerance than the stainless steel pan. Always check the manufacturer's instructions like the GreenPan instruction below.
Can Non-Stick Stainless Steel Go in the Oven?
Yes, nonstick stainless-steel skillets and other cookware are oven-safe pans according to leading stainless steel pan manufacturers Misen and MadeIn Cookware. Providing all parts of the cookware are of stainless steel construction. Both companies advise checking manufacturers' instructions before using any cookware.
What Makes Stainless Steel Suitable for Use in The Oven?
You may wonder what exactly the qualities are which make stainless steel suitable for use in the oven. These qualities will usually play a role in helping you decide effectively what you want to use stainless cookware for. Here's some information I gathered about its uses.
Stainless steel, like most metals used for the manufacture of home consumer goods, is an alloy. Included in its composite makeup are metals like nickel, manganese, chromium, and silicon. Gaseous elements like carbon and nitrogen may be included.
Suffice it to say, the quality and quantity index of these primary components within stainless steel is highly dependent on the manufacturer. The addition of wooden and plastic components used in the handles of some cookware for aesthetic appeal is generally regarded in some cooking circles as needless.
This is mostly on account of the unsuitability of these cookware materials for use in the oven.
Here are some other points of note to consider before using stainless steel.
Silicon is a notoriously unstable and toxic substance that putting anywhere close to the food you've cooked can be alarming. However, it is generally accepted that baking silicon at temperatures up to 428 degrees Fahrenheit is safe. Therefore at all times ensure that your oven's temperature does not exceed this limit.
High-quality stainless steel is very durable which makes it resistant to the temporal wear and tear effects of corrosion and rust. Another added benefit of its heightened durability is good tensile strength that enables stainless steel to be resistant to leaching its elements into food during the cooking or baking process.
Premium quality stainless steel usually has about 18% to 20% chromium which reinforces its resistance to corrosion. For nickel, anything more than 8% to 10% in the composition of stainless steel will make it possibly leach into your food. Conversely, anything less than 8% to 10% will make the stainless steel susceptible to corrosion and rust. You can get most of this information regarding the composite percentage make-up of each metal alloy in stainless from the manufacturers and retailers.
Stainless steel is usually made according to grades which are dependent on the differing compositions of alloys within the steel. The most widely acknowledged best and most effective grade for cookware is grade 304 due to its high value and resistance to corrosion.
These are some of the basic characteristics of stainless steel cookware that make it suitable for use in the oven. However, in order to sway your opinion even further towards using it in your oven, I decided to compile a list of things that give stainless steel an advantage over other cookware alternatives. These advantages clearly demonstrate why stainless steel has become the dominant material in the cookware market.
Advantages of Using Stainless Steel Cookware in Ovens
Durability
Stainless steel is incredibly long-lasting, particularly if properly maintained and cared for. Decades can pass before you can see even the slightest hint of disrepair caused by wear and tear. Routine accidents that lead to scratching, chipping, or breaking become a thing of the past if you are the owner of premium stainless steel cookware.
Heat Conductivity
Multi-ply stainless steel-wherein the metal alloys have been folded over and over again- allows for even cooking due to its high level of heat absorption and even heat distribution. This leads to a more homogenous cooking surface that evenly heats up from the sides of the pan to the middle.
Non-Reactive Metal
The various types of cookware available at people's disposal such as copper, cast iron, and aluminum among others tend to be highly reactive. This reactivity leads to them becoming easily susceptible to leaching into your food during the cooking process which can lead to various health issues.
With stainless steel, however, this problem is averted due to the highly non-reactive nature of its metal alloy components. Anything that you wish to bake in your oven is a game when using stainless steel cookware. So bake to your heart's delight!
Easy Maintenance
Last but not least, and related to the long-lasting advantage of using stainless steel cookware is the low-maintenance measures needed to secure its cleanliness and longevity. Whatever accident that you may incur which requires cleaning, such as burning the bottom of your stainless pan due to overcooking your food, a good soak in the sink will always prove effective.
The use of relatively mild liquid dish-washing soaps is enough to scour stainless steel cookware clean as well. In addition, you can also use any variety of stain-removal detergents and special cleaning agents without any fear that they will damage the chemical properties of your stainless steel cookware.
Its non-reactive, highly corrosive resistant qualities will void any possibility of the substances within these cleaning agents becoming a hazard to the composite alloy structures of your stainless steel cookware.
The information above represents just a smattering of the advantages you'll discover while using stainless steel cookware. For an exhaustive list, your local manufacturer or retailer will be there to assist you. However, I hope that the ones represented here are more than enough to entice you to want to get your own stainless steel cookware.
Pros and Cons of Stainless Steel Cookware
| | Pros | Cons |
| --- | --- | --- |
| Cookware Range | Stainless steel interiors and exteriors are usually covering a heat conductor like aluminum or copper. Difference ranges have various layers of materials. Available in various shaped and sized pots, pans, fry pans, woks, stockpots, and skillets. | |
| Design | Stainless steel compared to other cookware if cared for look good no matter its age (very masculine, sleek, and stylish) | |
| Metal Base | No harmful chemicals | |
| Non-reactive and healthy | The surface of stainless steel will not react to acidic foods or is even fragrant as other cookware does. It is also one of the healthiest cooking surfaces as it does not leach into ingredients | |
| Heat Source | As long as there is aluminum or copper in the base of the cookware it will work on all cooking surfaces. Oven and broiler safe up to 500 degrees Fahrenheit | |
| Heat Conductivity & Responsiveness | Stainless steel tolerates high heat and heats up quickly thanks to its aluminum core. It cools down just as quickly when heat is reduced. | |
| Versatility | All-purpose cookware. Meaning that depending upon the shape or size of your pot you can prepare any meal. From meat to sauces. From stir fry to stew, casseroles, and soup. | |
| Durability | Even though stainless steel is metal it will not rust or corrode. It is resistant to scratching, chipping, and staining. | |
| Dishwasher | Yes, a better result is gained from handwashing | |
| Maintenance | No real maintenance is required, just clean it thoroughly as per the manufacturer's instructions after every use | |
| Life | High-quality products will last your lifetime | |
| Who loves stainless steel cookware? | Chefs love stainless steel cookware for its responsiveness | |
| Expensive | | The biggest con is the expense of good quality non-reactive stainless steel |
| Heavy | | 1-2 pounds heavier than ceramic-coated cookware. Not as heavy as a cast-iron skillet, but 5-ply a stainless-steel skillet is heavy. For lifting, issues choose pots and pans with helper handles |
| Performance | | Not all stainless steel is equal. Inconsistencies occur between brands, inferior materials, and heavy metals |
| Not a true non-stick surface | | Food sticks if not used correctly, usually because their aluminum or copper core are great heat conductors. You need to watch your heat and the amount of oil you use, especially for delicate foods like fish and eggs. |
| Food preparation abilities | | Stainless steel is not easy to cook with. It comes down to the heat conduction and the skill level of the person operating it. Even the most experienced cook has their "stainless steel" cooking disaster story |
| Cleaning | | Stainless steel classicly gathers brown bits and sticky blotches in the corners of the pot or pan on the underside and around handles and rivets. This makes cleaning difficult so avoid using steel wool or a little Bar Keepers Friend in the difficult-to-reach areas for cleaning. |
Pros and Cons of Stainless Steel Cookware
FAQ's
Quick answers to some of the many questions about stainless steel and its oven-safe capabilities.
What is the maximum temperature for stainless steel in the oven?
Stainless steel can withstand reasonably high heat around 500 degrees Fahrenheit. Some brands such as All-Clad have pieces in their range that can withstand 600 degrees Fahrenheit. Always be mindful that direct heat packs more of a punch than the heat radiant heat of a conventional oven. Stainless steel is not indestructible and will warp and crack with misuse.
Is stainless steel dishwasher safe?
Yes, most cookware manufacturers will tell you anything is dishwasher safe if it will push you over the line to purchase it. The caveat is that dishwashers will eventually ruin almost any material from glass to porcelain and silicon to metal.
The truth is the harsh cleaning detergents used in dishwashers break down most surfaces. They dull the shine, fade the plastic and silicon and leave unsightly marks on metal surfaces. Wash your stainless steel cookware by hand as soon after cooking as possible to elongate its luster and life.
Can stainless steel go in a microwave oven?
Absolutely not, metal and microwaves do not mix. Your microwave will suffer before the stainless steel is affected. Do not do it!
What is oven-safe cookware?
Cookware that can withstand temperatures, including handles, lids, and knobs, up to 500 degrees Fahrenheit is considered oven-safe. Oven-safe materials include cast iron, enamel cast iron, ceramic, some glass, stainless steel, and carbon steel. Always check manufacturers' instructions regarding maximum heating.
Related reading Is enameled cast iron cookware safe to use?
Is 18 8 stainless steel oven safe?
18/8 stainless steel is almost as heat resistant as 18/10 stainless steel and is able to withstand extreme temperatures of up to 1598°F.
To Finish – Can Stainless Steel Go in the Oven?
Take any cook either beginner or expert and ask what their biggest concern is while cooking and I guarantee a significant number of them will probably say cooking materials. Questions like these are commonplace in the cooking community.
Are they using the right kind of materials with the correct food?
Which cooking can be used in extreme hot or cold – temperatures and can cook quickly but effectively?
Is the cooking material toxic or not and is there any all-purpose cookware out there that's compatible to use with any oven?
What are best the constituent components for manufacturing cooking materials and how can I identify them?
Among these questions regarding cooking materials, whether or not stainless steel cookware is safe to use in your oven is probably one of the most common. Stainless steel's ubiquity necessarily necessitates questions surrounding its safety. But most of these questions are easily satisfied due to the several outstanding qualities that stainless steel cookware possesses
These qualities also anchor and buttress most of the advantages associated with stainless steel and are the cause for the significant and dominant patronage it has received within the culinary community.
With that stated, I hope that at least some of the above have put your concerns to rest and that now you're ready to see the advantages of stainless steel cookware for yourself.
One-Pot Cooking Rocks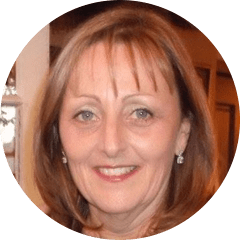 Michelle – Author
Hi, I'm Michelle the founder, owner, author, and editor of OvenSpot. My passion for one-pot cooking commenced when I was working to prepare cafeteria lunches for school students. I am now on a mission to assist you in choosing the cooking pot or appliance you will use every day. As well as in-depth information to assist you in using and caring for your cookware and appliances.
Questions? Reach out to Michelle at [email protected]