Ceramic vs Stainless Steel Cookware: Which is Better
The time has come for you to buy a new cookware set, but which one would be the best choice with so many options like cast iron, ceramic, and stainless steel available? Since you don't want something that weighs a ton, you are left with ceramic or stainless.
What are the main differences between ceramic cookware and stainless steel cookware?
Ceramic cookware has a metal or clay core that is coated with a nonstick coating. Its surface needs protection from damaging utensils, it is not dishwasher-safe and has a short lifespan. Stainless steel cookware has a heat-conductive core that is coated with durable nonreactive stainless steel that will last a lifetime.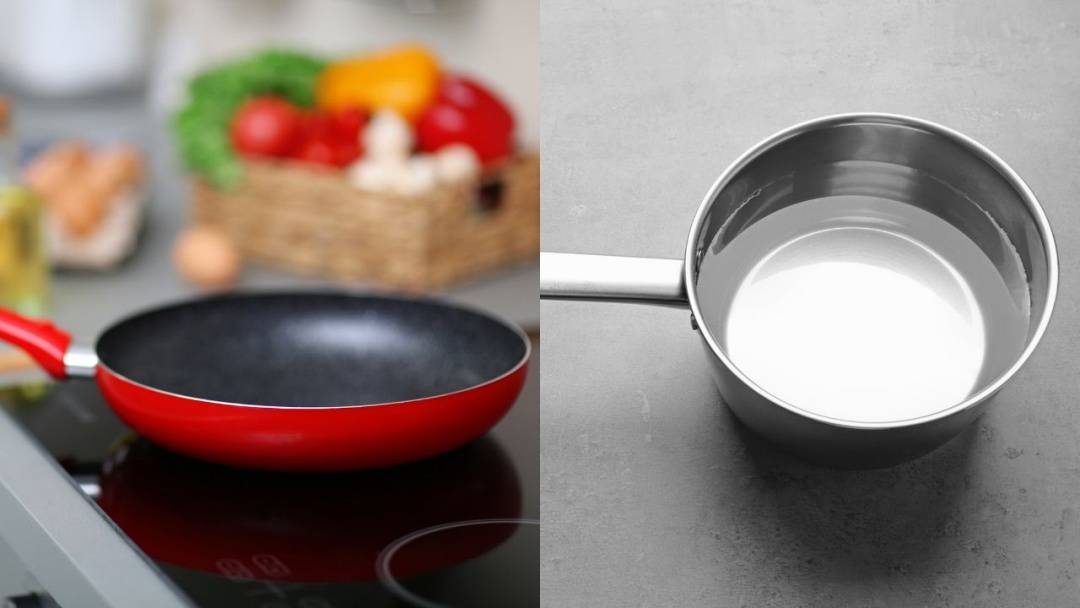 Both ceramic cookware and stainless steel cookware are good, but your choice will greatly depend on a few factors such as the type of foods you cook, what you are willing to spend, what style of cookware you want, and the kind of durability you are looking for.
Let's review some of the considerations and weigh the pros and cons of comparing ceramic and stainless steel pans to find the best type of cookware for you!
Safety
The first nonstick cookware was Teflon cookware. While this was popular initially, it became evident that Teflon became a health hazard when the cooking surface was overheated and worn, so ceramic cookware and ceramic nonstick coating on pans were introduced.
Many ceramic pans are aluminum bases with a ceramic coating applied over them to make them non-stick. The critical part of any coating is that it does not emit any toxic chemicals into the food while cooking.
Pure ceramic cookware is made and baked in a kiln, and these dishes are superb for oven-cooked dishes as they are safe.
The non-stick coating is silica dioxide and is completely non-toxic and non-reactive, so it will not leak any unwanted compounds into your food. In early ceramic coatings, health concerns were raised about PTFE and PFOA being used in manufacturing non-stick coatings.
As of 2015, neither PTFE nor PFOA have been used for non-stick, making ceramic cookware 100% safe.
Stainless steel is well stainless steel and, by default, is 100% safe as its construction does not leak any compounds into food at all.
For safety, both ceramic and stainless steel cookware score equally high.
Which Is Healthier – Stainless or Ceramic?
While ceramic is touted as healthier to cook with because you don't need fat, butter, or oil, this is not entirely true. While it is true that you can cook without oil as the ceramic is a non-stick surface, you would add just a smidgen of either for better cooking.
That little bit of butter or fat helps the food while cooking and reduces calories, so if you are looking to shed a few pounds, the lower cooking oil content would be a consideration.
With stainless steel, you will need to add an oil of some kind as these are not non-stick surfaces. So that little extra cooking oil will go a long way to keeping your food from sticking but, stainless steel is as healthy as ceramic, and provided you aren't cooking in 3 inches of oil, the weight loss aspect would be negligible.
By adding a little oil to the stainless steel surface and letting it heat up
In the health comparison, both are even.
Temperature Tolerance
Here is where stainless steel takes an edge over ceramics. While it is highly unlikely that you would ever get your oven or stovetop to 800°F, which is the temperature needed to melt non-stick ceramic, ceramic is susceptible to searing high heat.
Non-stick ceramic pans conduct heat better than stainless steel, and this is due to the aluminum base that many of them are made from.
One of the other drawbacks of ceramic-coated cookware is that it is not recommended for dishwashers.
Pure ceramic cookware can handle temperatures up to 2500°F, so there is zero chance of you melting that in your oven.
Stainless steel loves high heat and is highly durable under high temperatures. It will not suffer any after-effects from either oven or stovetop and is 100% dishwasher safe.
Stainless Steel wins this round for total temperature tolerances.
Durability
Well, this is another factor where stainless trumps ceramic. Stainless is virtually indestructible, and falling off counters won't damage them at all. Ceramic, on the other hand, is not quite as tough.
The lifespan of ceramics is also not nearly as long as stainless steel, averaging only about 3-5 years even when well looked after and used for delicate low heat cooking. If looked after and cared for properly, stainless can last a lifetime.
The other issue with ceramic is the coating itself. You can't use steel cooking implements on ceramics as you will scratch the coating off, plus you need to wash them carefully as well so no abrasive brushes or scourers.
On the other hand, Stainless doesn't care what you wash it with and doesn't have a coating to concern yourself with. It's not advisable to use a steel scourer when washing stainless steel cookware as this can cause pitting, but other than that, you can wash it however you want -dishwasher included.
As far as cooking tools go, you can use metal utensils on stainless as there is no coating, but rather stick with materials that could never scratch steel, like wood or plastic.
And one last point, stainless steel is 100% recyclable, so if that is a consideration for your choice, stainless wins.
For durability and longevity, stainless steel wins this one, hands down.
Cooking Versatility
Pure ceramic dishes can do anything you can do in a dish without issues, while ceramic-coated cookware has some limitations. Due to the lower tolerances for heat, if you want to sear your sirloin, it would be better on stainless – and best on cast iron!
Stainless gives you the option to cook anything from eggs and pancakes to perfectly cooked steak and everything in between. Also, stainless steel can go in the oven without issues, while only certain ceramic coated cookware, usually the higher end ranges, would be considered safe to go in the oven.
With both stainless and ceramic cookware, make sure your handles and lids are rated ovenproof, and check the users' manual regarding the maximum temperatures they can be exposed to.
Both are non-reactive, so exposure to acidic foods won't affect the coating or the surfaces, unlike cast iron which is susceptible to acidic foods affecting the seasoning and, if left for a long time, can impart an acidic flavor to food.
For cooking versatility, stainless wins this round too.
Ceramic Cookware vs Stainless Steel Cookware – A Few Final Comparisons
Ceramics cook faster than stainless, saving time and effort, and they clean easier as well. Ceramic cookware also adds color to your kitchen, so if style and appearance are considered, then ceramic is the way to go.
Stainless has a sleek, almost surgical appearance and can cook an infinite variety of foods and be put in the dishwasher with no risk. Plus, you would save money on a replacement as it will last longer than ceramic, and you don't have to be gentle with it.
Related read Hard Anodized vs Ceramic Cookware
Pros and Cons of Ceramic Cookware
| | Pros | Cons |
| --- | --- | --- |
| Price | Affordable – cheaper than stainless steel cookware | |
| Non-stick | Coatings make cooking eggs and fish easy | |
| Non-reactive | Does not react to acidic food | |
| Safety | Enforced regulations ensure cookware contains no PFOAs | |
| Heat Tolerance | Ceramic nonstick stick pans may tolerate heat up to 800℉ | Direct heat should be low to medium heat – check manufacturers instructions |
| Stovetop Compatibility | | Check manufacturer's instruction – varies from brand to brand – induction requires a magnetic base |
| Oven safe | | Varies from brand to brand |
| Performance | Low heat for fast cooking with no cold spots | Ceramic pans need to be in contact with the heat for consistent cooking |
| Health | No lubrication is required (maybe a little) great for the waistline | |
| Shapes & Sizes | Available in all shapes and sizes | |
| Colors | Decor colors galore | |
| Weight | Lighter than stainless steel | |
| Dishwasher Safe | | No |
| Cleaning | Easy hand wash in soap and water (no burnt surfaces) | |
| Maintenance | No ongoing maintenance | Extreme care should be used with utensils to avoid scraping the ceramic surface |
| Lifetime | | Limited – less if uncared for |
Pros and Cons of Ceramic Cookware
Pros and Cons of Stainless Steel Cookware
| | Pros | Cons |
| --- | --- | --- |
| Cookware Range | Stainless steel interiors and exteriors are usually covering a heat conductor like aluminum or copper. Difference ranges have various layers of materials. Available in various shaped and sized pots, pans, fry pans, woks, stockpots, and skillets. | |
| Design | Stainless steel compared to other cookware if cared for look good no matter its age (very masculine, sleek, and stylish) | |
| Metal Base | No harmful chemicals | |
| Non-reactive and healthy | The surface of stainless steel will not react to foods that are acidic or even fragrant as other cookware does. It is also one of the healthiest cooking surfaces as it does not leach into ingredients | |
| Heat Source | As long as there is aluminum or copper in the base of the cookware it will work on all cooking surfaces. Oven and broiler safe up to 500 degrees Fahrenheit | |
| Heat & Responsiveness | Stainless steel tolerates high heat and heats up quickly thanks to its aluminum core. It cools down just as quickly when heat is reduced. | |
| Versatility | All-purpose cookware. Meaning that depending upon the shape or size of your pot you can prepare any meal. From meat to sauces. From stir fry to stew, casseroles, and soup. | |
| Durability | Even though stainless steel is metal it will not rust or corrode. It is resistant to scratching, chipping, and staining. | |
| Dishwasher | Yes, a better result is gained from handwashing | |
| Maintenance | No real maintenance is required, just clean it thoroughly as per the manufacturer's instructions after every use | |
| Life | High-quality products will last your lifetime | |
| Who loves stainless steel cookware? | Chefs love stainless steel cookware for its responsiveness | |
| Expensive | | The biggest con is the expense of good quality non-reactive stainless steel |
| Heavy | | Not as heavy as cast iron, but 5-ply stainless steel is heavy. For lifting, issues choose pots and pans with helper handles |
| Performance | | Not all stainless steel is equal. Inconsistencies occur between brands, inferior materials, and heavy metals |
| Not a true non-stick surface | | Food sticks if not used correctly, usually because their aluminum or copper core are great heat conductors. You need to watch your heat and the amount of oil you use, especially for delicate foods like fish and eggs. |
| Food preparation abilities | | Stainless steel is not easy to cook with. It comes down to the heat conduction and the skill level of the person operating it. Even the most experienced cook has their "stainless steel" cooking disaster story |
| Cleaning | | Stainless steel classily gathers brown sticky blotches in the corners of the pot or pan on the underside and around handles and rivets. |
Pros and Cons of Stainless Steel Cookware
Related read Granite vs Ceramic Cookware
Finally, let's consider the cost of both options. The decision comes down to personal preference for a good ceramic cookware set, you could get one for around $100 an equivalent quality set in stainless steel could set you back a few hundred dollars.
Considering the life spans of each and having to replace ceramic within 3-5 years potentially, it may be a better investment to opt for stainless steel.
Or you could take decide to opt for nonstick pans made from natural materials like clay pots covered with ceramic/porcelain glaze which is the safer option.
However, no one says you need to have a complete set of each to mix and match to suit your budget and cooking style, and the real winner will be you!
One-Pot Cooking Rocks
Resources: Pubmed, Healthline, Healthline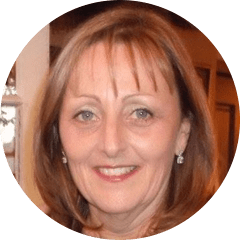 Michelle – Author
Hi, I'm Michelle the founder, owner, and editor of OvenSpot. My passion for one-pot cooking commenced when I was working to prepare cafeteria lunches for school students. I am now on a mission to assist you in choosing the cooking pot or appliance you will use every day.
Questions? Reach out to Michelle at michelle@ovenspot.com