11 Best Clay Pots: Where to Buy Clay Pots for Cooking
How are clay pots different than other types of cookware? Well, clay pots are natural and non-toxic, which means they are safe to use and won't leach any dangerous chemicals into your food. They can also be used to cook a variety of different types of foods including rice, beans, porridge, soup stock, and more.
The best part is that you can buy these pots in many places including online or at stores that sell kitchen supplies. So if you want a healthier way to cook your food without the risks associated with other materials then get yourself some clay!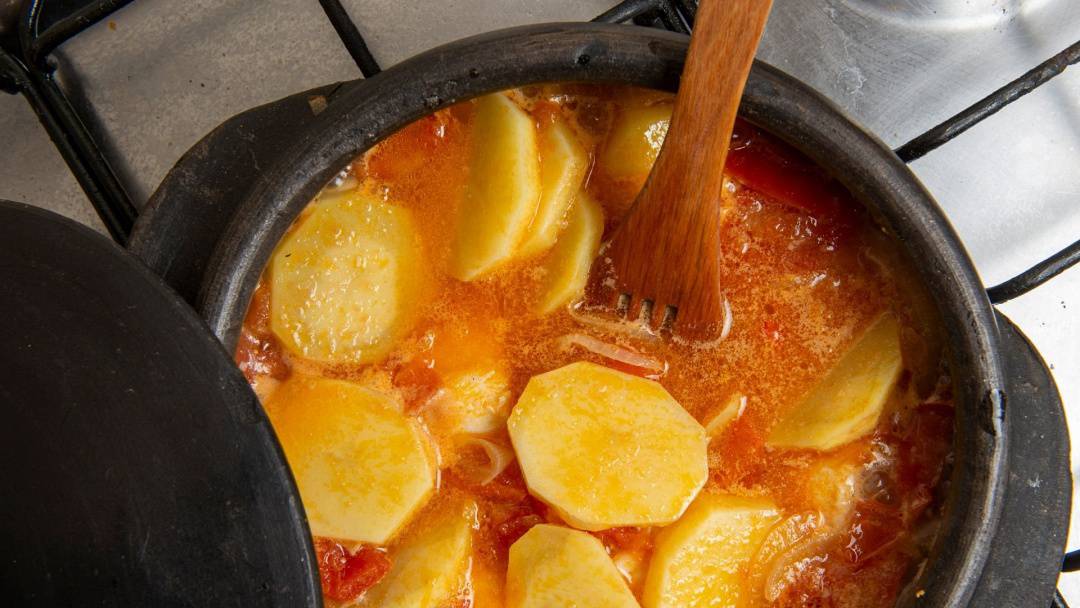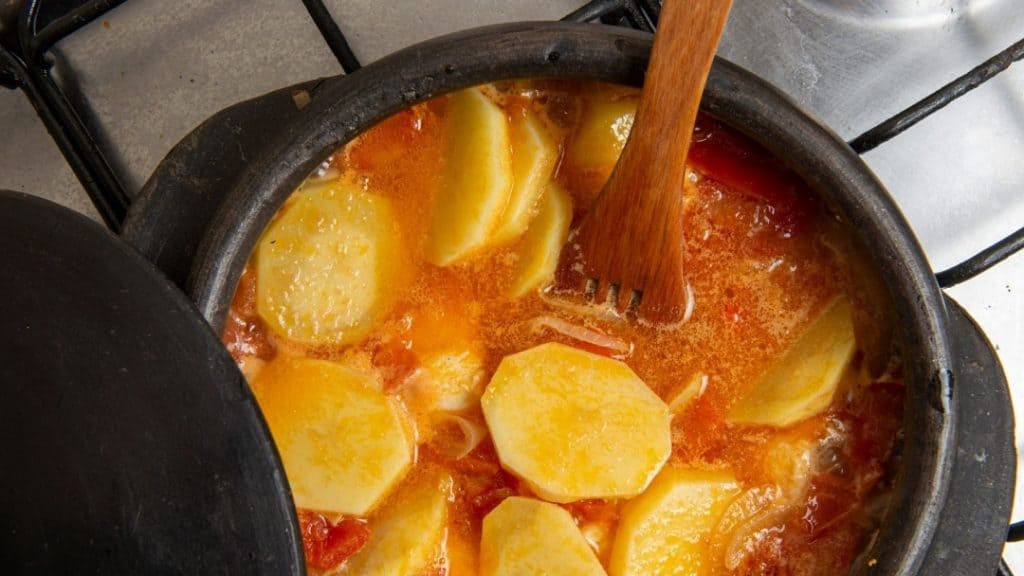 Disclaimer: As an Amazon Associate I earn from qualifying purchases on my website. If you make a purchase through links from this website, I may get a small share of the sale from Amazon and other similar affiliate programs.
What Are Clay Cooking Pots?
Clay pots are made of clay and usually from one of two materials – terracotta or ceramic. Terracotta clay is an all-natural product that comes from the earth, and it is fired at lower temperatures than other materials or ceramic clays. One of the best things about terracotta clay is how well it absorbs moisture over its ceramic counterpart.
Clay pots can be unglazed, semi-glazed, or fully glazed and distribute heat slowly and evenly. These pots are good for cooking because they can be heated to higher temperatures without cracking, but they may also require more care, as they absorb fat during cooking and must be cleaned soon after each use.
Clay pots come in many shapes and sizes, from small individual pots to large casserole dishes.
While clay pots are often seen as handmade items, this is not always the case with modern manufacturing it is possible to create clay pots in mass quantities, and they are now available at many retailers.
If you are looking for a quality pot that will last for years, it is worth exploring the handmade option, but if you need something more affordable, a manufactured pot will do the job just fine.
Want more facts about 100% ceramic cookware deep dive with me in my article What is 100% Ceramic Cookware.
Best Clay Pots for Cooking
Cooking in clay pots is a great way to add flavor and nutrients to your food. Clay pots can also be used as serving pieces or decorative objects. Best of all, clay pots are easy to use and store.
To choose the best clay cooking pot for your needs, consider what you will cook in it most often. For example, some clay pots are designed to go into the oven; others cannot take high heat at all. You'll want a larger cooking vessel if you like to make large batches of soup or stock that would overflow a smaller pot. Some users find that they need more than one type of clay pot for different meals or situations.
What other types of dishes do you enjoy cooking? If you enjoy baking bread, you'll want to invest in a clay bread pot to make the crusty, thick-crusted artisan loaves that are all the rage. Check out the best clay pots for cooking your favorite dishes available today.
Best Clay Pots for Cooking Quick Reference Table
| | Glazed, Semi Glazed & Unglazed Clay Pots for Cooking | See More |
| --- | --- | --- |
| 1. | Romertopf Clay Pot Bakeware | Roasting, fat-free, low-calorie clay cooking pot |
| 2. | Reston Lloyd Natural Clay Dutch Oven | Natural clay baker, roasts, braises & bread |
| 3. | Clay Dutch Oven Casserole | Clay casserole/Dutch oven for slow cooking |
| 4. | Ancient Cookware Mexican Traditional Clay Bean Pot | Glazed terracotta stews, roasts, and grills |
| 5. | Earthen Clay Cooking Pot | All dishes gas, wood fire, oven |
| 6. | Traditional Clay Terracotta Casserole | Glazed terracotta Casserole, slow cooker |
| 7. | Ancient Cookware, Oval Chamba Casserole | All dishes microwave, gas, electric, glass, grill, oven |
| 8. | Raphael Rozen Tagine Cooking Pot | Glazed clay, meat, seafood, vegetarian, vegan |
| 9. | Korean Earthenware Clay Hot Pot | Stews, soups, braises, rice, fermentation, storing |
| 10 | Emile Henry Artisan Bread Baker | Oval, meat on the bone, poultry, stews, braises |
| 11. | Clay Multi-Crocks N' Stock Pot | Slow cooker, steamer, fast slow cooker, rice cooker, yogurt maker |
Best Clay Pots for Cooking
1. Romertopf Clay Pot Bakeware
This is the perfect cooking equipment for those who are looking to cook healthy, tasty meals without sacrificing their flavor. Made from natural clay and equipped with proven moisture methods that do not require fat or oil as an energy or heat source.
Available in 2 sizes and is extremely lightweight. Microwave and dishwasher safe this dish will never let you down when it comes time to enjoy your creation!
2. Reston Lloyd Natural Clay Dutch Oven
This natural clay baker is perfect for making roasts, braised meat, and bread. Features side handles that make it easy to carry; an oval knob helps you control the heat when cooking on top of your stovetop or oven!
The glazed bottom and lid will keep things clean in any kitchen setting these Dutch Ovens are both microwave-safe or dishwasher machine friendly. This 4.1-quart clay pot provides servings for 6 people.
3. Clay Dutch Oven Casserole
The clay Dutch oven is perfect for cooking with thick, rich sauces. It's made from eco-friendly materials and covered in a glaze to give it durability, making this clay coated in ceramic dish both safe during preparation as well as heat resistant!
The textured finish on the outside surface gives you something different than any other pots out there – making your food more exciting whether it's baked or fried at high temperatures up until 900F (545 Celsius). This pot with lid has two sizes available 2.3-quarts and 3.6-quarts handcrafted in Moldova.
4. Ancient Cookware Mexican Traditional Clay Bean Pot
This clay 4-quart Mexican traditional bean pot is perfect for any kitchen and weighs only 5 pounds. The clay body of the pan helps maintain flavor and nutrients as well as keep it from slipping around on your stovetop.
While its glaze made with 100% lead-free material ensures that you're safe to use these pots both at home or in restaurants without worrying about health hazards like other products might cause! It can go right into an oven-broiling setting too so now there's even less excuse not to cook dinner.
5. Earthen Clay Cooking Pot
Village Decor earthen clay cooking pot comes in various sizes and is a great way to make clay cookware with natural materials. This 100% natural, non-toxic, and lead-free product can be used safely in your kitchen without worrying about any harmful side effects on health or the environment!
These earthen clay cooking pots are naturally non-stick and can be used with little or no oil when cooked by moist heating methods like steaming, and boiling. The durable material ensures long-lasting use. It's safe enough even near open flame sources such as gas stoves/fires and oven baking. Easy cleanup of the natural non-stick surface.
6. Traditional Clay Terracotta Casserole
Traditional Portuguese clay terracotta casserole pan and soup pot. The material: Clay-Terracoina is not suitable for electric or glass top stoves but can be used in ovens, wood-burning, gas stoves, in the oven, and the microwave method as well!
Hand-painted with various sizes are available from 2 quarts to 6.5-quarts so you're sure to find one that's just right. These pots are safe to use because they are lead and cadmium-free. Over time the pot will be cured and the results will improve over time.
7. Ancient Cookware, Oval Chamba Casserole
Unwind with a delicious meal. The Chamba is an oval-shaped casserole that can be used on any type of stovetop – from gas to electric and even in the oven or microwave! Made out of natural unglazed clay, these ancient clay cooking pots have been handcrafted by artisans in central Colombia.
This cookware will not harm your health nor emit any toxins into its surroundings so you'll feel safe eating food prepared in it as well. A medium 4-quart oval shape perfect for roasts, meat on the bone, and more weight 6 pounds.
8. Raphael Rozen Tagine Cooking Pot
This authentic 10-quart Tagine is for stovetop and oven use for chicken, a variety of meats, seafood, vegetarian and vegan dishes. This ceramic casserole is made in Tunisia enhances the flavor and preserves the nutrients in your dishes with its slow cooking abilities any recipe you make will taste divine. Three vibrant colors are available and unfortunately, it is not dishwasher-safe to clean by hand only.
9. Korean Earthenware Clay Hot Pot
Using the traditional Onggi method of hand-made earthenware, each pot has its own unique characteristics due to natural soil and process. Made with only natural materials it is eco-friendly as well without any toxins or chemicals that can harm you.
The longer heat retention ensures a deeper flavor than other dishes normally cooked at higher temperatures on gas oven doors. These pots work great whether placed over an open flame but also leisurely simmered inside a slow cooker as well as in the oven.
Small to large sizes are available and along with cooking these pots are perfect for storing and fermenting.
10. Emile Henry Artisan Bread Baker
The Emile Henry Artisan Bread Baker is a high-quality, French-made product. Made from natural materials and baked using an ancient proprietary technique that creates bread with an unbeatable taste! The three available colors are scratch-resistant.
The pot is resistant to temperature change, shock resistant, and oven safe up to 520 degrees Fahrenheit. Can go straight from the freezer or refrigerator into a hot oven to the table to serve! The durable, easy-to-clean scratch-resistant glaze will make your life easier in the kitchen!
11. Clay Multi-Crocks N' Stock Pot
This 6-in-1 pot is a fast and convenient way to cook. You can use it as both an electric stovetop pan and a slow cooker, which means that you'll never have another dish again! It makes healthy cooking easy thanks to its unglazed organic pure clay material with a high dome clay top for superior taste and nutrition – this thing cooks 4 times faster too! The 6.5-quart size is perfect for a family. Best size slow cooker for a family
Where Can You Buy Clay Pots for Cooking?
You can buy clay pots for cooking in many different places. One option is to purchase them online. There are a number of websites that sell various clay cooking pots, and you can usually find a variety of different styles and sizes to choose from.
Clay pots are also available in stores that sell kitchen supplies including grocery and hardware stores. These stores usually carry a wide variety of pot styles and sizes, so you can find the perfect one for your needs.
Be sure to check thrift stores for second-hand clay pots, although since they are so popular that people don't tend to get rid of them unless they are broken.
Check out where you get Clay Pots in the USA
Why Are Clay Pots a Healthier Way to Cook Food?
Cooking with clay pots is said to be a healthier way to cook food. One reason is that the clay absorbs some of the impurities in the food. It is also said that clay pots cook food more evenly than other types of pots, which prevents hot spots from forming that can cause food to burn.
When food is cooked in a clay pot, the nutrients are also better preserved because fewer vitamins are lost. Clay pots may even help some types of food to retain their natural colors.
Related read: learn what Cookware is Made in the USA.
What Can You Cook in a Clay Pot?
Clay pots are safe to use and are compatible with all types of food, meaning that the food you cook will not react with any coatings or chemicals.
There are many things that you can cook in a clay pot, such as vegetables, stews, ratatouille, ragouts, soups, and rice. Lasagna, ziti, and meatloaf also retain their moisture when cook in a clay pot. Clay pots are also great for cooking poultry like chicken and duck or fish because the clay helps to retain moisture and flavor.
Clay pots not only prepare our favorite comfort foods and roasts you can bake in them potatoes, bread, biscuits, puddings, cobblers, and even baked cheese.
Clay pots are a great way to cook food slowly and evenly, which results in delicious, tender dishes.
Related read: Find out what Bakeware is Made in the USA.
How to Clean a Clay Pot Before First Use
Before using an unglazed clay pot for the first time immerse the pot in a clean tub of clean water to soak overnight. Remove and let the pot dry completely before first use.
Cleaning Clay Pots After Cooking
Unglazed clay pots should be cleaned using hot water and a brush (stiff). Tough stains could be treated carefully with salt or baking soda mixed with water and a nylon scourer.
Where Should I Store My Clay Pot?
Clay pots should not be stored in the refrigerator or freezer, but rather kept on your stovetop or some other appliance where they will remain warm.
Related read: Cookware Storage Tips
Learn About Clay Pot Cooking
If you are just getting started and want to learn more about clay pot cooking check out my favorite tutorial at Foodal with their Introduction to Clay Pot Cooking.
Learn more about which are better for cooking granite, ceramic, or clay pots in my article Granite vs Ceramic vs Ceramic Clay Cookware: Which is Better
FAQs
Quick answers to frequently asked questions about cooking in clay pots.
Which clay is best for cooking?
Porcelain is made of clay called kaolin, which is the purest form of clay. After being fired at the high range of up to 2550 F the surface becomes non-porous, has a glass-like texture, is chip-resistant, and is more durable than earthenware.
Related read: Ceramic Dutch Ovens
Can clay pots be used on gas stoves?
Generally, you can use unglazed pure clay pots on a gas stove, on electric stoves, and in an oven as the pots are natural clay with no glazes or other coatings on them. Always check that the brands you have or are considering are compatible with your cooktop.
Can you boil water in clay pots?
Water can be boiled in clay pots but it will take longer than in other pots sitting directly on a heat source.
Clay Pots in any size or shape make wonderful additions to any kitchen because they allow for slow cooking and steaming methods which trap in the juices of meats and fish, resulting in tender food every time.
They are also nice for presenting food at events, as they can be brought directly to the table without fear of burning diners or damaging serving dishes. If you are getting started outfitting your kitchen with clay cookware, there are plenty of options available that will suit your needs.
Where to buy clay pots for cooking varies from region to region, but you can find good deals at many retail chains and specialty stores as well as on the Internet. Wherever you choose to purchase your new cooking pot, be sure to take your time and get it right for a lifetime of use.
One-Pot Cooking Rocks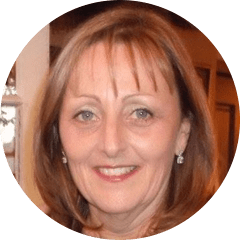 Michelle – Author
Hi, I'm Michelle the founder, owner, author, and editor of OvenSpot. My passion for one-pot cooking commenced when I was working to prepare cafeteria lunches for school students. I am now on a mission to assist you in choosing the cooking pot or appliance you will use every day. As well as in-depth information to assist you in using and caring for your cookware and appliances.
Questions? Reach out to Michelle at [email protected]