What is Waterless Cookware: A Complete Guide
Waterless cookware is a stainless steel cookware designed to cook food without adding water or fats. Utilizing a tight-sealing lid, it creates a steamy environment, locking in natural juices and nutrients. It promotes healthier cooking and preserves the taste and texture of food.
This article will discuss all of the benefits of waterless cookware. So, if you are looking for a healthier, faster, and more efficient way to prepare your meals, waterless cookware may be a great option.
Disclaimer: I earn from qualifying purchases on my website as an Amazon Associate. If you purchase through links from this website, I may get a small share of the sale from Amazon and other similar affiliate programs.
What is Waterless Cookware?
Usually, when cooking food on a stovetop, you would have to add water or oil to boil or otherwise aid in cooking. However, with waterless cookware, you only need the natural juices in your food.
Waterless cookware is becoming more popular for making meals as a healthier alternative to deep-frying or boiling food.
How Does Waterless Cookware Work?
This new waterless cookware technology combines multiple layers of metals, providing the perfect combination for even and easy food preparation.
The metals are stacked with an aluminum (sometimes copper) base, which is a great heat conductor, evenly distributing heat from the bottom of the pan up to the center, which is frequently made from iron.
The iron center retains the heat, keeping the cookware at the correct temperature the entire time.
The cooking surface of these pans is made out of stainless steel. Stainless steel is commonly used in cooking products because it is durable, easy to clean, and keeps the other metals from sticking to or seeping into your food.
As the pan heats up, the interior core evenly distributes heat from the bottom, sides, and top, cooking the entire dish simultaneously while allowing the natural water and juices to create steam, aiding the cooking process and even flavoring the foods.
Waterless cooking pans use special lids that seal tightly to the pan, locking in steam and moisture and preventing your food from drying out.
Some waterless cookware has built-in steam release valves that will make a whistling sound (like a tea kettle), letting you know if the seal has been broken.
Some waterless cookware brands are oven-safe up to 350 degrees. Check the manufacturer's instructions.
Benefits of Using Waterless Cookware
These days, families are constantly searching for the next best thing to improve their performance in the kitchen. Today, the hot topic seems to be focused on waterless cookware. The pots and pans are advertised to make your meals better than ever.
So, why are so many people using these unique pots and pans when preparing their meals?
A Much Healthier Option
Waterless cookware provides a healthy way of living, giving families a way to cook food without the assistance of fats, oils, or water.
While it is obvious why cooking without using fats and oils is good for your health, why don't you want to boil your foods in water?
Although water is the healthiest thing on the planet for humans to consume, boiling foods, especially vegetables, dilutes and even removes the vitamins and nutrients found in these items.
Allowing your foods to cook in their own juices and steam allows food to keep its natural ingredients while still receiving thorough cooking.
Saves on Time
Another big benefit of these pots is how much time you can save on cooking. Many of these cook sets offer you the ability to "stack cook." This allows users to cook different food items simultaneously and on a single burner, reducing cook time and saving energy.
Another way your waterless cookware can save you time is because it doesn't require you to thaw your food. You can keep frozen chicken, pork chops, etc., which will cook perfectly.
Cleaning and Maintenance
The stainless steel surfaces make this cookware extremely easy to clean. You can quickly wipe down the surface using a dishtowel and mild soap.
Because there is never a need to cook on high, the chances of burning or scorching food, leaving it stuck to the pan, is highly unlikely.
Locks in Flavor
Because these pans do not require a lot of water, you will not have to worry about losing natural and delicious flavors.
Versatility and Presentation
These sleek and versatile pots make them the perfect addition to any kitchen, no matter the theme, design, or current decor.
Disadvantages of Using Waterless Cookware
Although waterless cookware offers many benefits to families, a few potential disadvantages should be considered before purchasing.
Initial Cost
Waterless cookware can be expensive, with some sets costing $1,000. However, most sets come with a variety of pots and pans, as well as lids, which can last for many years with proper care.
Not Suitable for Every Meal
While waterless cookware is great for boiling and simmering foods, it is not recommended for frying or searing. This is because high heat can damage the non-stick surface of the pan.
Heavy
The waterless cookware pans are fairly heavy due to the various layers of metal used to construct the cookware. If you have a problem lifting heavy objects, this may not be your best option.
Not Set and Forget Cooking
Don't leave waterless cookware unattended; you must hear the whistle sound during cooking.
Storage
Waterless cookware takes up a lot of space; therefore, you must ensure that your kitchen has enough storage for such items.
Find out what stainless steel cookware is made in the USA
Waterless Cooking Tips
While the process is pretty simple, there are a few different things anyone cooking with pots and pans should consider.
Never Open the Lid
It may be habitual for many when cooking, but you shouldn't open the lid to check on the progress of your food while cooking in a waterless pot. Doing so will release the built-up steam, continuing to cook the food.
If you need to remove the lid, repeat the steps from the beginning. Add a tablespoon of water to the pot and set the burner to medium. When the steam escapes under the lid, spin the dial and return the heat to the low setting.
Rinse Fruits and Veggies
Rinse your fruits and vegetables right before cooking them. Drain them well, then add them to the pot. The water stuck to the surface of your cooking will be enough to help aid the cooking process but not enough to remove vitamins and minerals.
Always Use the Right Sized Pot
You should always select a pot that will leave as little extra room around the food as possible. If you have too much extra space where the steam and natural juices can escape the food, it will evaporate, destroying flavor and vitamins.
Preheat Your Pan
When cooking items such as meats and eggs, preheat the pan before adding the food. This way, you will get that small searing at the bottom of the food.
How to Use Waterless Cookware
Before using, read the manufacturer's instructions for your product.
Learn to use stackable waterless cookware to save time and energy when cooking.
Choose the correct size burner for the pot; when using gas, the flame should stay under the pot, not up the side of the pot.
Vegetables and meat do not require water; they will cook in their juices. If cooking an ingredient with little water or fat upon browning, use oil, butter, or water to stop sticking.
Add water, no more than an ounce to an ounce and a half, to the bottom of the pot.
Add your ingredients – don't overload your cookware; give your food enough space to cook evenly.
Secure the lid and heat the pot over medium heat.
You should see steam under the lid after 3 to 5 minutes. It is time to spin the dial, then reduce the burner to low heat.
A seal is formed when the spin moves quickly, and the steam will stop after a minute or two. Your dish is now cooking.
If steam continues after a few minutes, the pan is too hot, so reduce the heat.
If the lid does not release, open the vent to release some steam.
Remember, heat settings vary on ranges, so adjustments to suit your cooker may be required.
Be patient and persist – getting used to cooking with waterless cookware may take some time, but eventually, you'll be a pro.
Related read Cookware Made in the USA Manufacturers List
Waterless Cooking Times
| Cooking Time | Vegetable |
| --- | --- |
| 8 to 10 minutes | shredded cabbage, corn, spinach |
| 10 to 12 minutes | asparagus |
| 10 to 15 minutes | broccoli, carrots, peas, squash |
| 15 to 20 minutes | Brussel sprouts, cauliflower, lima beans, quartered potatoes, turnips |
| 15 to 25 minutes | green beans |
| 20 to 30 minutes | whole potatoes |
Baking in Waterless Cookware
Yes, you can cook delicious bread, biscuits, cakes, and more on a stovetop in waterless cookware. Follow these easy steps:
Grease your skillet or pan generously
Heat up using low heat for approximately 3 to 4 minutes
Pour the mixture into the pan
Cover, reduce to low heat, and bake as per recipe instructions
As with other waterless cooking burners, heat and cooking time adjustments may be needed
When baking, there may be water you do not want in your dish, for example, wet bread. To alleviate this, tilting the lid for the last 10 minutes of baking will reduce the moisture
Related read What Bakeware is Made in the USA
How to Clean Waterless Cookware
Waterless cookware is a great way to cook food without mess. However, it is important to clean it properly so as not to get dirty and lose its shine. Here are a few tips on how to clean waterless cookware;
1. Always use non-abrasive cleaners when cleaning your waterless cookware. Abrasive cleaners can damage the surface of the cookware.
2. If there is any food or grease build-up on the cookware, use a paste of bi-carb soda and water to remove it. Always know the stainless steel surface, and check manufacturers' instructions.
3. Make sure to rinse the cookware thoroughly after cleaning. Any leftover cleaner can ruin the taste of your food.
4. Take care when using utensils against the cookware. Metal utensils are known to gauge into metal cookware.
How to Choose Waterless Cookware
Consider the following when choosing the waterless cookware that is right for you.
How many people do you cook for, along with your entertainment needs? This helps you determine how many pieces you require in a cookware set.
Knob requirement: steam control knob that whistles, a thermal control knob that you visually monitor, or a plain knob.
Budget: waterless cookware sets are available from a few hundred dollars up to thousands of dollars
Summing Things Up
Although waterless cookware is not a new concept, as it has been around for many years, it is increasing in popularity and making its way into more kitchens now than ever.
This healthier way of cooking is changing how people think about home-cooked meals, making food preparation quicker, easier, and tastier, giving everyone a reason to run to the dinner table.
One-Pot Cooking Rocks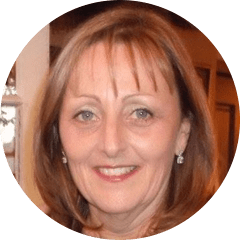 Michelle
Hi, I'm Michelle, the founder, owner, author, and editor of OvenSpot. My passion for one-pot cooking commenced when I was working to prepare cafeteria lunches for school students. I am now on a mission to assist you in choosing the cooking pot or appliance you will use daily. As well as in-depth information to assist you in using and caring for your cookware and appliances.
Questions? Reach out to Michelle at [email protected]