Can You Microwave Pampered Chef Stoneware
Hello, cooking enthusiasts! If you're familiar with the Pampered Chef range, you've likely asked yourself the question: Can you microwave Pampered Chef stoneware?
Yes, you can! Pampered Chef stoneware is indeed microwave-safe. However, stoneware, like any other cookware, needs to be handled with care in a microwave.
This is primarily due to its inherent properties and the materials used in its creation. Stoneware is made from natural clay, formulated with a unique StoneFusion formula, and hand-finished in the USA.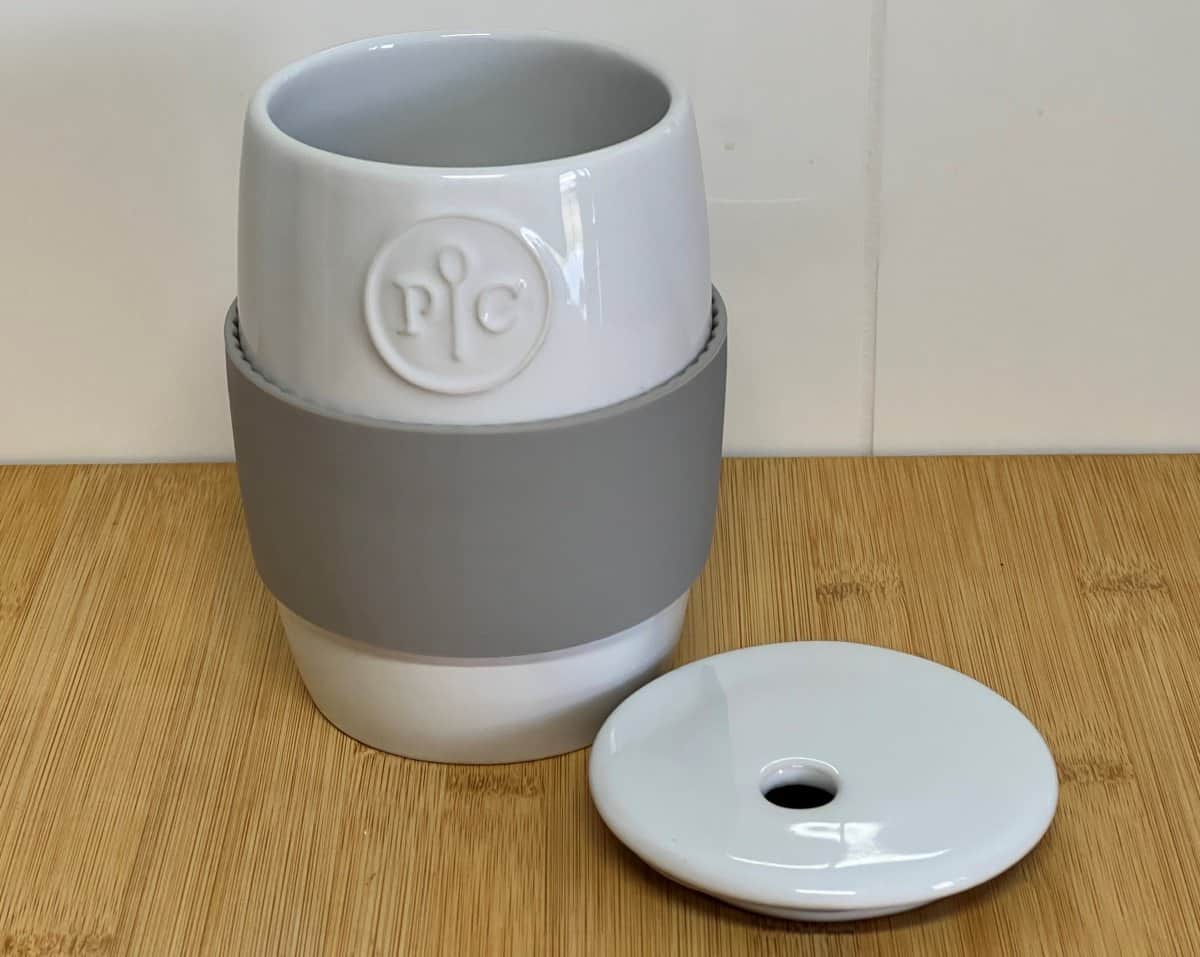 Disclaimer: I earn from qualifying purchases on my website as an Amazon Associate. If you purchase through links from this website, I may get a small share of the sale from Amazon and other similar affiliate programs.
The Benefits of Pampered Chef Stoneware
Stoneware stands out in the realm of everyday cooking. Its capacity to retain heat and distribute it even makes it superior to other cookware materials like cast iron, steel, and glass.
This feature results in even heat distribution and reduces the occurrence of hot spots. The result is uniformly cooked food and a happy chef!
Using Pampered Chef Stoneware
Pampered Chef Temperatures
| Cookware | Maximum Temperature |
| --- | --- |
| Stoneware | 450°F (232°C) |
| Rockcrok | 752°F (400°C) for oven, stove, and grill; microwave and dishwasher safe |
| Baking Stone (also including Pizza Stone) | 450°F (232°C) |
| Metal Bakeware (such as a Brownie Pan) | 450°F (232°C) |
| Air Fryer | The temperature setting on Pampered Chef's Air Fryer ranges from 170°F to 400°F (77°C to 204°C) |
It's recommended to avoid subjecting stoneware and baking stones to extreme temperature changes (for instance, directly transferring from a hot oven to a cold countertop) as this could cause the material to crack.
For Rockcrok cookware, while the material can withstand high heat, it's essential to follow any additional instructions provided by the manufacturer for your specific product.
Always refer to the individual product's guidelines, as the temperatures may vary based on specific designs and materials used in construction.
Heating up the Stoneware
Always place your Pampered Chef stoneware in a microwave or oven starting from room temperature. Exposing stoneware to direct heat sources, such as a hot burner, could potentially damage the product.
Keeping Your Stoneware Warm
Stoneware is great for keeping food warm. The same stone used in the microwave or oven will hold its temperature well on the table, perfect for serving straight from the kitchen!
Cleaning and Care for Your Stoneware
Depending on the product, pampered Chef stoneware has both fully glazed stoneware and unglazed interiors. If food sticks or a sticky residue is left behind, a paste of baking soda and water is your best friend.
Use a kitchen brush to gently scrub with this baking soda paste, then rinse and towel dry. Avoid the dishwasher for your stoneware as it isn't dishwasher safe.
For a deep clean glaze on fully glazed stoneware pieces, you can use mild dish soap but do not use soap on the unglazed interior as the clay can absorb it. Just rinse with warm water and towel dry.
Learn more about cleaning stoneware and Pampered Chef stoneware in the dishwasher.
Storage and More
Pampered Chef stoneware is also freezer safe! This allows you to prepare a dish, freeze it, and then pop it in the oven or microwave when you're ready to cook.
Should You Use Cooking Oil?
When it comes to Pampered Chef stoneware, especially pieces like the deep-covered baker or the pizza stone, one of the most common questions is whether or not to use oil. As a general rule of thumb, it's not necessary to use oil on your Pampered Chef stoneware. Why? Let's delve into the reason behind this.
Stoneware: Natural Non-Stick Properties
One of the significant advantages of using stoneware is its natural non-stick properties. Stoneware is made from natural clay and is often left unglazed on the interior.
This unglazed interior surface, when used over time, will develop a non-stick surface, or "seasoning." This seasoning gets better each time you cook with your stoneware, improving its natural non-stick properties.
Using oil, especially in excessive amounts, can actually work against this process. The oil can create a sticky buildup on the stoneware, which can be challenging to remove and prevent the development of a natural non-stick surface.
Exceptions to the Rule
That said, there are a few exceptions. For example, if you're cooking something highly likely to stick (like some baked goods), a light coating of oil may be used. But remember, the keyword here is "light."
Stoneware Maintenance
To clean your stoneware after cooking, use a baking soda paste to remove any stubborn food residue. Make sure to towel dry your stoneware thoroughly after washing.
This care routine helps maintain the natural non-stick seasoning on your stoneware and prevents any unnecessary buildup of oil or food residue.
So while it might be tempting to reach for that cooking oil while using your stoneware, try to refrain. Embrace the natural clay properties of your stoneware.
A Closer Look at the Pampered Chef Range
Let's delve into some popular items in the Pampered Chef range.
Deep Covered Baker
One of the top choices among home chefs is the deep-covered baker, an unglazed stoneware item that is perfect for cooking casseroles and other delectable dishes.
Not just limited to ovens, this stoneware is also microwave-safe, providing versatility for your everyday cooking.
Pampered Chef Pizza Stone
Then we have the beloved pizza stone. Yes, the Pampered Chef pizza stone is also microwave-safe! The buff-colored stoneware ensures your pizza heats evenly, so you don't have to worry about any part being over or undercooked.
Casserole Dish
And lastly, Pampered Chef's range wouldn't be complete without a casserole dish. This stoneware operates like a Dutch oven the casserole type dish is suitable for baking almost anything, from a cake to a meatball casserole recipe, either on stovetops, grills, an oven, or a microwave.
Stoneware vs. Other Cookware
As compared to steel or glass cookware, stoneware offers superior heat retention and even distribution. Its unique composition allows it to reduce hot spots, promoting even cooking and baking.
This comes in handy especially when baking cookies or any other baked goods, ensuring each piece is perfectly done.
Dishwasher Safe or Not?
While it's true that most stoneware is not dishwasher safe, it's not all gloom and doom. The beauty of Pampered Chef stoneware is that it becomes more seasoned with use.
So, while it may not go into the dishwasher, a simple hand wash using baking soda will not only get it clean but also enhance its performance over time.
Microwave Safety
We've established that you can microwave Pampered Chef stoneware. But, it's important to note that sudden temperature changes should be avoided.
Therefore, if you're taking a piece of stoneware out of the freezer, let it come to room temperature before placing it in the microwave or oven.
Versatility in the Kitchen
One of the key benefits of Pampered Chef stoneware is its versatility. Whether you're baking, cooking, or even just keeping food warm, your stoneware is a reliable kitchen companion.
Microwaving Basics
When microwaving your Pampered Chef stoneware, it's important to note that the cooking times may vary compared to traditional cookware.
Stoneware tends to hold heat very efficiently. This means that, in some cases, your food might cook a bit quicker, while in others, it might take a bit longer.
The Thawing Rule
While we mentioned it briefly earlier, it's worth repeating that stoneware should not be subjected to extreme temperature changes.
If you've stored your food in the freezer using your stoneware, let the dish come to room temperature before placing it in the microwave. This helps prevent potential cracking or damage to your stoneware.
Cooking With The Lid
Another great feature of the Pampered Chef deep-covered baker is its lid. While cooking with stoneware in the microwave, using the lid can create a mini-oven effect.
This allows your dish to cook evenly and helps to lock in moisture, resulting in succulent, tasty meals.
The Versatility of Microwaving
The microwave isn't just for reheating leftovers. With stoneware, you can cook a variety of dishes in your microwave.
From casseroles to desserts, your microwave, coupled with the excellent heat retention and distribution properties of your stoneware, can make everyday cooking a breeze.
Microwaving and Health
Using stoneware for microwaving can also have health benefits. Unlike some plastic containers, stoneware does not contain harmful chemicals that could potentially leach into your food during microwaving. Hence, using stoneware is a safer choice.
So, go forth and experiment with your microwave cooking! The versatility and safety of Pampered Chef stoneware, along with the convenience of your microwave, open up a world of culinary possibilities.
From main courses to desserts, your microwave and stoneware might just become your new favorite cooking duo. Enjoy your cooking journey and bon appétit!
FAQ
Can you use stoneware in a microwave?
Yes, you can use stoneware in a microwave. Pampered Chef stoneware, in particular, is safe for microwave use.
Are Pampered Chef dishes microwave-safe?
Yes, Pampered Chef dishes, including their famous deep-covered baker and casserole dishes, are safe for microwave use.
Is Pampered Chef pizza stone microwave-safe?
Yes, Pampered Chef's pizza stone can be used in a microwave.
Is Pampered Chef casserole dish microwave-safe?
Yes, the Pampered Chef casserole dish is safe to use in a microwave.
Wrapping Up: Microwaving Pampered Chef Stoneware
Hopefully, this guide has answered your questions and shown you that Pampered Chef can indeed microwave Pampered Chef stoneware.
This stoneware offers a fantastic cooking experience, combining versatility, durability, and performance.
Remember to take good care of your stoneware pieces by washing and drying them properly, and you'll enjoy their benefits for years to come.
Now, it's time to get back to the kitchen and start cooking up some delicious dishes! Happy cooking, everyone!
One-Pot Cooking Rocks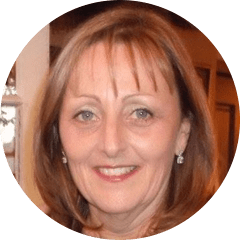 Michelle
Hi, I'm Michelle, the founder, owner, author, and editor of OvenSpot. My passion for one-pot cooking commenced when I was working to prepare cafeteria lunches for school students. I am now on a mission to assist you in choosing the cooking pot or appliance you will use daily. As well as in-depth information to assist you in using and caring for your cookware and appliances.
Questions? Reach out to Michelle at [email protected]