Granite vs Ceramic Cookware: Which is Better
There are many different types of cookware out there, made of different types of materials. Two of the most popular options include the granite pan and ceramic pans. But what's the difference? Is one type objectively better than the other? We'll cover the pros and cons of each in this article.
First off, it should be understood that neither material is superior in every single regard. They both have strengths and weaknesses, so it's important for you to consider what you are looking for in cookware and which option would serve you best.
What Is Granite Cookware?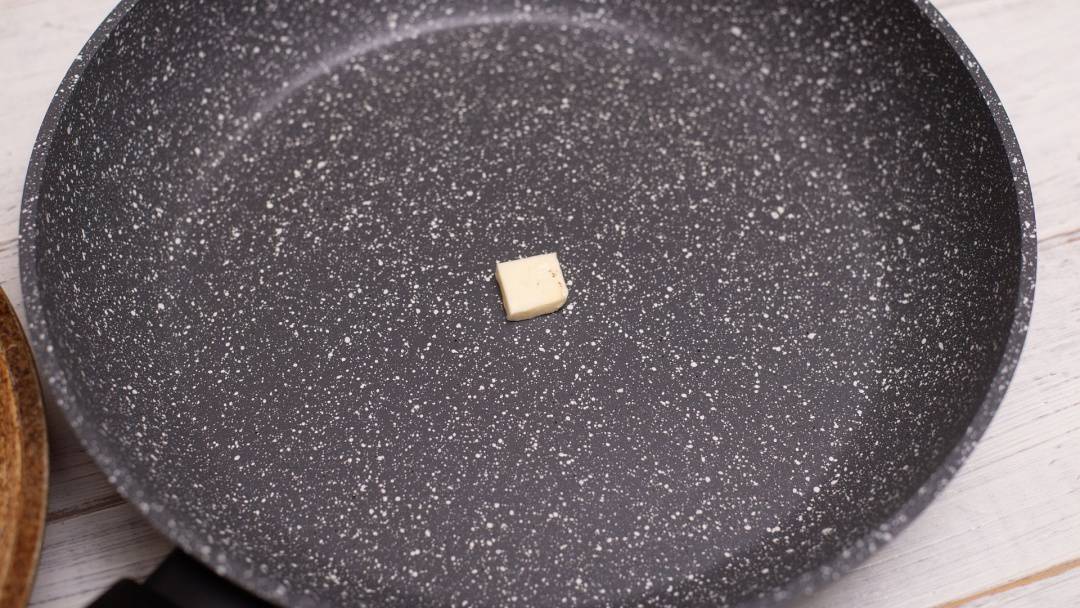 We wouldn't blame you for assuming that granite cookware weighs a ton. But the material these products are made out of is not actually granite. In reality, it is a carbon steel core that is coated with porcelain enamel. It is called granite only because it is aesthetically reminiscent of granite. It is completely safe to cook with.
Granite cookware has some great features, such as being lightweight, aesthetically pleasing, and resistant to rust. In terms of performance, granite cookware can withstand high heat and is heat retentive. They have their faults as well, but we'll cover that in more detail in our comparison section later.
What is Ceramic Cookware?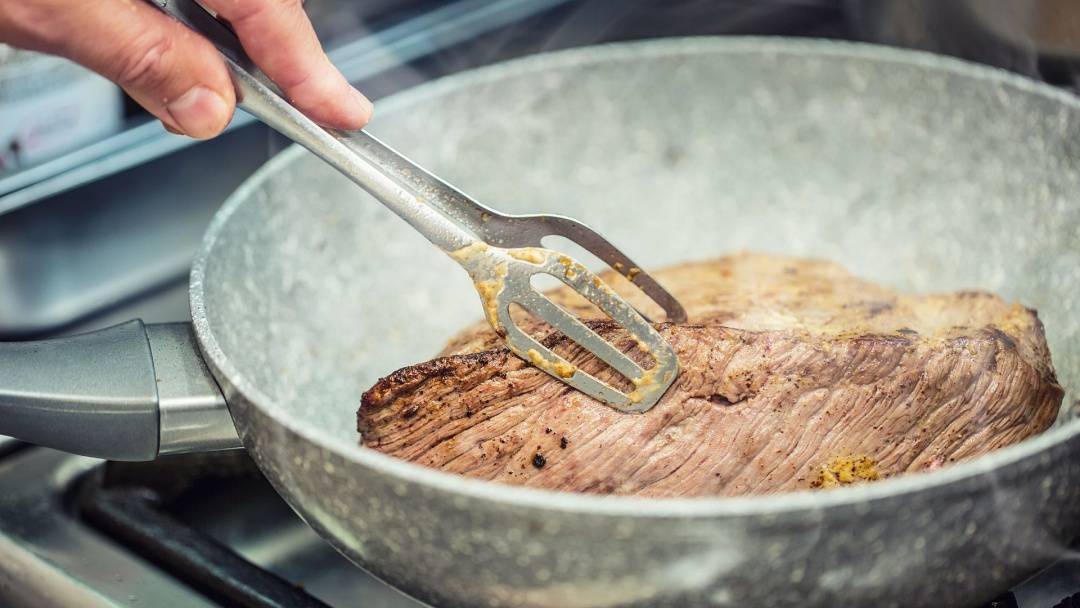 In the old days, ceramic cookware had a pretty high chance of containing lead, which is toxic to humans. However, ceramic cookware in the modern era is totally safe. The materials often include aluminum or clay and water, which creates that non-stick ceramic coating. That said, there are a few distinguishable types of ceramic cookware.
Ceramic Coated Cookware
These types of ceramic non stick pans have an aluminum metal core, with a ceramic non-stick coating that is made from silicon derived from natural sand, known as Sol-gel.
Basically, it's not an entirely organic piece of cookware, though that doesn't make it any less safe to cook with. It's just not as all-natural as the next type.
Solid Ceramic Cookware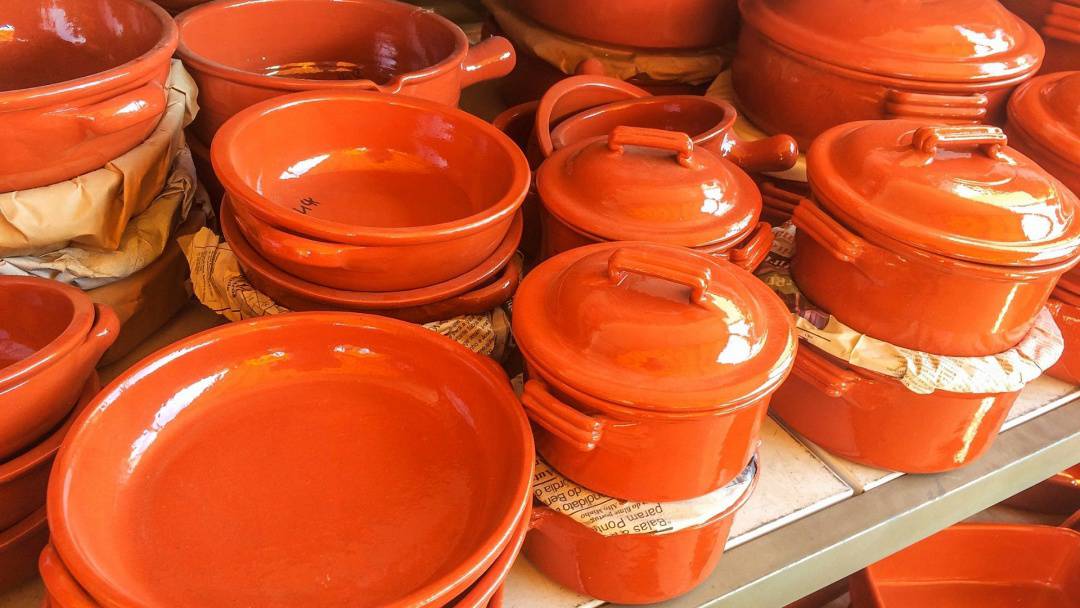 This type of cookware is about as natural as you can get. It's just clay and water, molded into the right shape and put into a kiln so it can harden. Once solidified, the clay cookware is glazed, which will make it non-stick for the duration of its usual lifetime. There are no synthetic aspects, or harmful chemicals to a solid ceramic pot, unlike a ceramic-coated option.
Related read Where to Buy Solid Ceramic or Clay Pots for Cooking
Pros and Cons of Ceramic Coated and Solid Ceramic Cookware
Before we can even begin discussing ceramic versus granite cookware, we have to establish the differences between the two types of ceramic cookware options, because they are not the same. Ceramic coated cookware is kind of like a cheap alternative to solid ceramic cookware.
Think of it as solid gold jewelry versus gold-plated jewelry. They are both gold on the surface, but what is underneath makes a big difference. One is more durable and valuable than the other. Ceramic-coated cookware is like gold-plated jewelry. It has a (synthetic) ceramic coating on the outside, but underneath that is an aluminum core.
That aluminum core has a lot of drawbacks. It can only be heated to around 350 degrees due to the threat of metal warping. It only has an average lifespan of about 3 to 5 years before the cookware needs to be replaced. If the ceramic-coated cookware is overheated, the aluminum core could leach through the coating and into your food.
All of that said, a ceramic-coated piece of cookware is often much, much cheaper than solid ceramic cookware, being roughly a third of the price on average.
A solid ceramic piece of cookware costs a lot more, but it can be heated to much higher temperatures, there's no fear of warping, and it has a much longer lifespan. Its only real drawback is that it has a higher chance of breaking if you were to drop it.
This is all-important for our upcoming comparison of ceramic cookware to granite cookware because a ceramic coated pot and a solid ceramic pot have different features to consider when you are trying to determine which is better for you.
Granite vs Ceramic Cookware
Now that we've established what both granite and ceramic cookware are, it's time to determine where one option overshadows the other. There are many things to consider, from price to efficiency and even visual aesthetics, but don't worry: we'll cover all of that.
Safety of Granite and Ceramic Cookware
For the most part, both granite and ceramic cookware are equally safe to cook with, as long as you use them in the manner they were intended. For instance, the aluminum core of a ceramic-coated pot may leach into your meal, but only if you are cooking at temperatures the pot was never designed for.
Likewise, granite pots are safe to cook with, but if their porcelain enamel coating is damaged and the inner material is exposed, it could be hazardous. Cheap granite cookware is also more likely to contain dangerous toxic chemicals. Always make sure the item you are looking at does not contain heavy metals like lead, PTFE, or PFOA.
Ultimately, the best option is a solid ceramic pot that will ever pose a danger at all, as the only thing you can be exposed to is clay, and that's not toxic to humans. Although, it's worth noting that ceramic cookware made prior to 1960 often used lead-based glaze, so be aware of that.
Safest cookware: in regards to the non-stick coatings, different materials, and toxic substances used like Teflon cookware and Perfluorooctanoic acid in nonstick cookware the FDA guidelines and Cancer.org have you covered.
Related read What is a Non-Reactive Pan?
The durability of Granite and Ceramic Cookware
All of these options have some resistance, but also some vulnerabilities. As established earlier, ceramic-coated cookware cannot handle extremely high temperatures, while solid ceramic and granite can. But they fall short in other areas instead.
Metal utensils can chip the enamel coating of granite cookware, making it unsafe to use. Solid ceramic is likely to develop chips in the non-stick coating over time by merit of being organic, and of course, a clay pot is more vulnerable to damage if dropped compared to options with metal cores.
It's worth noting that granite cookware uses a stainless steel base, so it is resistant to rust, but at the same time, ceramic doesn't rust at all, so that's really the only advantage over something like cast iron cookware. Ultimately, we would say that solid ceramic is more fragile than granite cookware, so granite wins out overall, though it isn't invincible.
Related read Ceramic Cookware vs Stainless Steel
Non-Stick Surfaces
All of these cookware options are non-stick, so they are all equal in that regard, but how they achieve non-stick properties is different. The ceramic coated and granite options use synthetic options that most people would not be able to recreate themselves, but solid ceramic cookware uses glaze.
While most people still don't have the skills or equipment to reglaze pottery, the fact remains that it would be much more feasible to repair a chipped solid ceramic pan than either of its competitors.
Want more facts about 100% ceramic cookware deep dive with me in my article What is 100% Ceramic Cookware.
Price
This is a bit of a difficult category to discuss, as all products have low and high-quality versions. There's no specific price point we can give you for granite cookware or solid ceramic cookware. On average, ceramic-coated cookware is the cheapest of all these options, but it's a bit of a tossup between solid ceramic and granite.
All in all, if you are looking at cookware of the same quality, both granite and solid ceramic will often be very similar in price.
Aesthetics
This may be a small factor, but it is a factor nevertheless. Ceramic cookware can come in a huge variety of colors, but granite cookware is pretty limited. It can be many colors too, but all granite cookware will still have that white-flecked appearance that gives it the name. That said, your design options are a little narrower there.
Minor Details
There are some things that these different types of cookware offer, but they aren't really crucial to pick one over the other. For instance, there's a higher chance of granite cookware breaking a glass cooktop, and it can often be just slightly heavier than ceramic. But these details shouldn't make or break your decision.
Related read Hard Anodized vs Ceramic Cookware
Summary of Pros and Cons of Granite and Ceramic Cookware
For your convenience, we've rounded up the pros and cons of granite and both types of ceramic cookware of all the discussed cookware options right here.
Granite Cookware
| Pros Granite Cookware | Cons Granite Cookware |
| --- | --- |
| Resistant to most forms of damage | Less stick-resistant than ceramic |
| Non-stick, lightweight, and rust-resistant | Metal utensils can scratch the non-stick coating |
| Generally considered attractive | Limited aesthetic variation |
| Safe for all types of cooking unless the non-stick surface is damaged | Heat retention is wildly affected by the quality of the cookware |
| Can tolerate high temperatures, ideal for almost any cooking method | |
Solid Ceramic Cookware
| Pros Solid Ceramic Cookware | Cons Solid Ceramic Cookware |
| --- | --- |
| Stick and stain-resistant, and easy to clean | Higher chance of breaking if dropped than metalcore alternatives |
| Lots of aesthetic variations are available | Non-stick glaze likely to naturally chip over time |
| Excellent heating time and heat retention | Metal utensils may damage the non-stick layer |
| Absolutely no risk of chemical ingestion | |
Ceramic Coated
| Pros Ceramic Coated Cookware | Cons Ceramic Coated Cookware |
| --- | --- |
| The most affordable of the bunch | High temperatures (generally 350 degrees and up) may cause frying pan warping and cracking |
| Lots of aesthetic options are available, with different colors | Potential for dangerous chemicals to leach through the outer layer if used improperly |
| Lightweight, non-stick, and unlikely to be damaged by dropping | |
Related read Cast Iron Cookware vs Ceramic Cookware
Nonstick Pan Alternative
The good news is that there are good options like out there like stainless steel cookware where you can create a nonstick surface without much oil.
Stainless steel itself is a poor conductor of heat but technological advancements allow copper cookware that is a great heat conductor to be coated in layers of ultra-safe food-grade stainless steel.
Other excellent choices include a carbon steel core or an aluminum base which is another good conductor.
In fact, stainless steel is one of the healthiest cookware options on the market today. It will not emit toxic fumes, is resistant to acidic foods such as tomato sauce, and with the proper care while cooking it is the best non-toxic cookware.
Check out my article that deep dives into Ceramic Cookware vs Stainless Steel Cookware
Wrapping it Up Granite vs Ceramic Cookware
As you can see, all of the options have pros and cons, but ceramic-coated cookware undeniably has the biggest drawbacks. As for the battle between solid ceramic and granite cookware, they are pretty even on pros and cons, so it's really a matter of what you feel is best for your kitchen.
One-Pot Cooking Rocks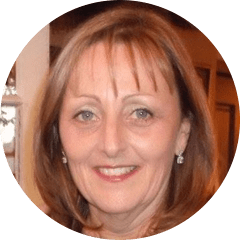 Michelle – Author
Hi, I'm Michelle the founder, owner, author, and editor of OvenSpot. My passion for one-pot cooking commenced when I was working to prepare cafeteria lunches for school students. I am now on a mission to assist you in choosing the cooking pot or appliance you will use every day. As well as in-depth information to assist you in using and caring for your cookware and appliances.
Questions? Reach out to Michelle at [email protected]