Le Creuset Stoneware: Ceramic Cookware You Will Love
Le Creuset is the best-known name in high-quality cookware. They have been designing and perfecting cookware in Fresnoy-le-Grand, France since 1925. They are especially well-known for their line of ceramic casserole dishes, dinnerware, and soup bowls. But what makes these Le Creuset ceramics unique? Are they the right choice for your kitchen?
Le Creuset produces high-quality ceramic cookware. Unlike cheaper brands, Le Creuset ceramic products are microwave, broiler, oven, and dishwasher safe. They also offer ceramic-coated products that can be used on the stove. With proper care, they can last for generations.
Want to know more about Le Creuset cookware? In the rest of this article, we'll take a closer look at how Le Creuset products are made, how to care for them, and the differences between their major products.
Disclaimer: As an Amazon Associate I earn from qualifying purchases on my website. If you make a purchase through links from this website, I may get a small share of the sale from Amazon and other similar affiliate programs.
What is Le Creuset Ceramic Stoneware
Before we dive into what makes Le Creuset ceramics so wonderful, we first need to talk about the two different kinds of ceramic cookware and the main differences between them.
Ceramic-Coated Cookware
Most ceramic cookware that you can find in stores actually has a metal core with a very thin ceramic coating. Some ceramic-coated cookware products have an aluminum base while others use cast iron or stainless steel.
Because it has a metal core, ceramic-coated cookware is not safe for microwave use. Have you ever accidentally forgotten to take a metal spoon out of a bowl and placed it in the microwave? Soon after turning the microwave on, the spoon probably started to create sparks. Metal is never safe for microwave use because it's a huge fire hazard.
Ceramic-coated cookware is very affordable, making it accessible for most households. You can find a ceramic-coated saucepan for as little as $20 USD.
Ceramic-coated stoneware is a popular alternative to traditional Teflon-coated nonstick pans. Because the chemicals used to make Teflon can be toxic, manufacturers began to use a non-toxic ceramic coating on their products.
100% Ceramic Cookware
Unlike ceramic-coated cookware, 100% ceramic products don't have a metal core. They are constructed entirely of ceramic.
This means that they are safe to use in the microwave, in the oven, under a broiler, and can be washed in the dishwasher. There are very few kitchen utensils that can be used in so many ways!
However, it is important to note that 100% ceramic cookware products should not be used on the stove. There needs to be at least six inches between the heating surface and the ceramic product. If your ceramic cookware comes directly into contact with the heating surface on your stovetop, it may break.
100% ceramic cookware is also significantly more expensive. A simple loaf pan may cost you $50-60. While this may seem outrageous, keep in mind the high-quality materials that are used in 100% ceramic products. Once you buy a set of 100% ceramic cookware, you'll never have to buy new baking dishes ever again.
What Kind of Ceramics Are Le Creuset Products?
Le Creuset offers cooking products in a variety of materials. Their stoneware, in particular, is 100% ceramic.
Baking with Le Creuset stoneware products couldn't be easier you can take your casserole dish out of the oven, serve with it, place it in the fridge, and pop it in the microwave to heat up leftovers. No more having to use multiple dishes!
If you're looking for a frying pan or Dutch oven that's safe to use on your glass stovetops, they also offer ceramic-coated cookware for this purpose. The metal core usually cast iron, aluminum, or stainless steel makes these products safe for use on the stove.
What 100% Ceramic Products Does Le Creuset Make?
Le Creuset ceramic products are labeled as "stoneware" on the Le Creuset online store. One of the wonderful perks of these products is that they come in a variety of awe-inspiring colors with sand quartz interior enamel. You can both cook and serve in your Le Creuset ceramics.
Here are a few of the many ceramic items they offer:
Casserole dishes
Stackable ramekins
Lasagna dishes
Dinner plates, bowls, mugs
Sauce jars
Mini coccotes
Specialty shapes
Le Creuset also offers a wide variety of other products. Their most popular products are their Dutch ovens (which are cast iron pieces as the core with an enamel finish), but they also sell frying pans, grills, stainless steel measuring cups, etc.
How Much Do Le Creuset Ceramics Cost?
Le Creuset products cost significantly more than competitors' ceramics. However, this increased price is more than worth it when you consider the high-quality ingredients and care that went into making your new kitchenware.
Here are the basic prices for some of their most common products:
Casserole dishes: $130-140
Ramekins: $18
Serving platter: $75
Utensil crock: $35-55
Set of four dinner plates: $64-70
How Do I Care for Le Creuset Ceramics?
Because Le Creuset products are a big investment, it's important to take good care of them so that they last a long time. Although the enamel coating on stoneware prevents odor absorption you should always avoid utensil damage to keep cookware in perfect condition.
Also always be mindful of the heat source you use, this cookware cannot be placed on direct heat such as a stovetop. If you are intentional about handling your Le Creuset products appropriately, you'll never have to buy new ceramics.
Want to know how to clean and care for Le Creuset Cookware in my article you will learn the correct methods for cleaning and caring for your precious cookware and accessories.
How to Prepare Le Creuset Ceramics for the First Use
Before you make dinner with your new Le Creuset ceramic casserole dish or soup bowl, you need to make sure to clean it thoroughly. While Le Creuset is very particular about how its products are handled before they reach the consumer, it's normal for a bit of dust to collect on the products during transportation.
All you need to do is wash your new ceramics in warm, soapy water and they'll be ready to cook with. You can either wash the dishes by hand or run them through a regular cycle in your dishwasher. Washing them by hand the first time is a quick and easy way to get them ready for use.
How to Clean Le Creuset Ceramics After Everyday Use
Cleaning your new Le Creuset ceramics after everyday use is simple. Just run them through a cycle in your dishwasher or wash them by hand. I prefer to wash mine by hand and retain the luscious shiny enamel.
You shouldn't allow your ceramics to be submerged fully in water, though, as it can damage them over time. You can fill them with water and let them soak for 10-20 minutes to loosen caked-on grime, but then they should be promptly cleaned.
After cooking with your ceramics, allow them to cool before washing them. If you put a hot dish under cold water, it may crack.
Can I Put a Frozen Le Creuset Dish in a Hot Oven?
Freezer-friendly meals are popular and for good reason. The convenience of being able to freeze a dish and bake or grill it later can save so much time!
However, you shouldn't put your Le Creuset casserole dish straight into the oven after taking them out of the freezer. The quick change in temperature can cause thermal shock, which may result in your ceramic dish cracking or shattering.
Instead, take your dish out of the freezer and let it sit on the counter for 30 minutes to an hour if at all possible. Put it in your oven before you turn the oven on by letting the dish preheat with the oven, you'll prevent any damage to your ceramic dish.
Can Le Creuset Ceramics Handle High Temperatures?
Le Creuset bakeware is designed to withstand high temperatures. They can safely be used in oven temperatures from -9°F to 500 degrees Fahrenheit or -23℃ to 260℃.
While most things don't need to be cooked at such high temperatures, artisan foods like sourdough bread are often baked at 500 degrees F, making Le Creuset products the perfect choice for serious bakers.
How Do I Know Which Le Creuset Ceramic Product Is Right for Me?
Le Creuset offers hundreds of different ceramic products. The number of options and high price tags can be overwhelming if you don't know what you're looking for.
To know which ceramic product is right for your lifestyle, consider the type of cooking you do and what qualities are the most important to you.
Do you need something that can be used both on the stove and in the oven? Enameled cast iron can be used in both situations. If you prefer something that can easily be used in the stove, microwave, and freezer, then Le Creuset's stoneware is better suited for your needs.
Le Creuset also offers a variety of more decorative stoneware items like utensil crocks and salt and pepper shakers. While they are very high quality, they're also expensive. If you're working with a tight budget, prioritize the Le Creuset products that you can use to cook with.
Where Can I Buy Le Creuset Stoneware?
You can purchase all Le Creuset products a Le Creuset stores and outlet malls. Online you can also make an online purchase from Le Creuset, Sur la Table, Williams Sonoma, Macy's, Williams Sonoma, of course, Amazon where you could receive free shipping or even same-day shipping.
Check out my article about getting Le Creuset iron cookware as well as stoneware for everyday use in Best Le Creuset Prices Locations, Sales & Clearances.
FAQs
Answers to some common questions about Le Creuset ceramics and cookware.
What does Le Creuset stand for?
Le Creuset means 'the crucible' and this is how it is pronounced: "luh-CROO-zay"!
Does Le Creuset make ceramic?
Yes, Le Creuset produces 100% ceramic products. Meaning that their signature enamel coating is applied to ceramic. Pieces include cookware, bakeware, table, and serving ware along with accessories.
Is Le Creuset ceramic or enamel?
Le Creuset uses its signature enamel coating on ceramic cookware and cast iron cookware. It also has products like stock pots and kettles that are enamel on steel.
Ware is Le Creuset made?
All of Le Creuset's cast-iron cookware including its signature Dutch oven (French oven) is made in Fresnoy-Le-Grand in Northern France.
Le Creuset ceramic cookware, ceramic bakeware, nonstick cookware, stainless steel, tableware, and accessories are made in China, using Le Creuset's strict manufacturing policies and quality control.
Le Creuset's Toughened Nonstick Pro products are made in China. Le Creuset Stainless Steel products are made in Portugal. Le Creuset's Enamel on Steel products is made in Thailand.
See my in-depth breakdown of Le Creuset pieces and where they are made.
Can I put stoneware cookware in the dishwasher?
Yes and no, if the stoneware is fully covered in glaze it is dishwasher safe. Unglazed or partially glazed stoneware is not dishwasher safe. Read more about stone cookware and dishwashers.
Final Thoughts: Le Creuset Stoneware
Because of their quality craftsmanship and range of use, Le Creuset ceramics are worth the high price tag.
Whether you're a serious baker or looking for a gift for someone moving into a new home, you can't go wrong with the wide variety of shapes and different colors of Le Creuset's stoneware products.
Looking for a gift or housewarming gift for a friend check out my list of affordable Le Creuset cookware and accessories in gifts for Le Creuset lovers.
One-Pot Cooking Rocks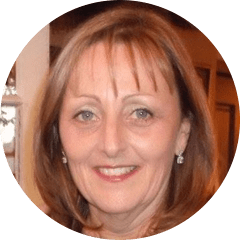 Michelle – Author
Hi, I'm Michelle the founder, owner, author, and editor of OvenSpot. My passion for one-pot cooking commenced when I was working to prepare cafeteria lunches for school students. I am now on a mission to assist you in choosing the cooking pot or appliance you will use every day. As well as in-depth information to assist you in using and caring for your cookware and appliances.
Questions? Reach out to Michelle at [email protected]