What is a Non-Reactive Pan? (Non & Reactive Cookware Guide)
Ever wondered what a non-reactive pan is? What are the benefits of using one? What do you need to know before purchasing one?
A nonreactive pan is a form of cookware made from a type of metal that does not react with the food you are cooking. An example would be food with acidic ingredients like tomato sauce or lemon juice. With non-reactive pans like stainless steel, your food will not discolor or alter the pan's appearance, and the pan will not break down. Nor will it change the taste of your food giving it a metallic taste.
Non-reactive pans are ideal, and most healthcare professionals will agree, that they are the better options. Luckily, there are many different types of non-reactive pans available today. In this article, we will discuss some of the best options out there.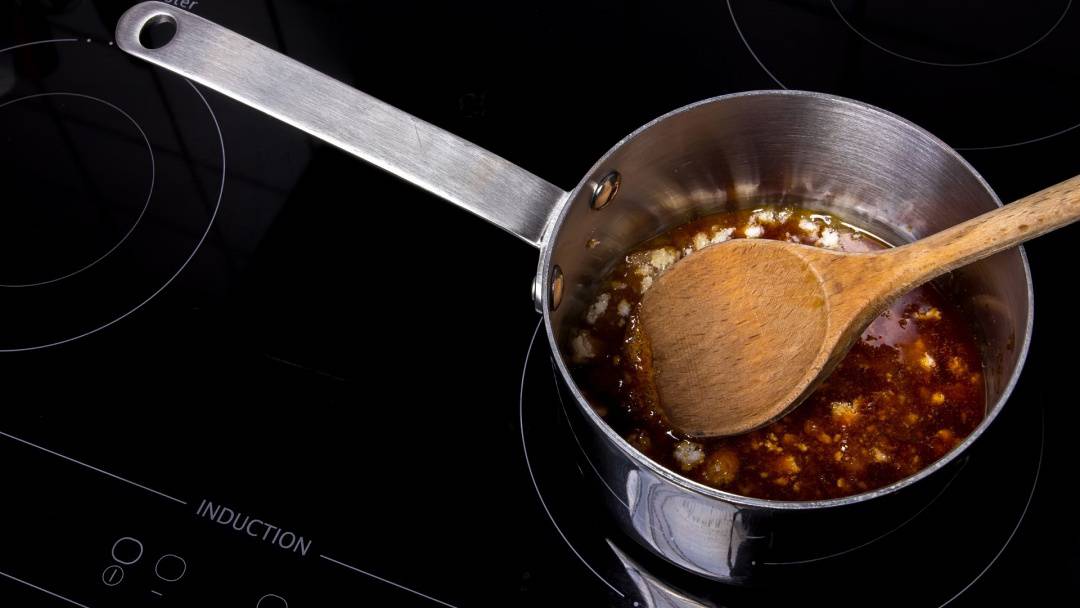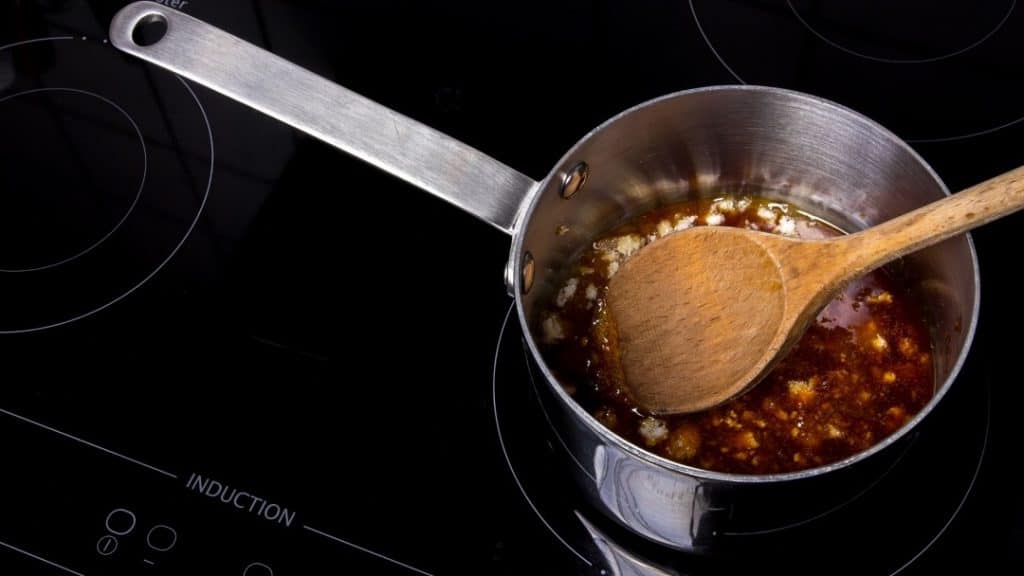 What is a Non-Reactive Pan and Cookware?
Anyone who has ever had a pan that wears down over time and starts to chip or discolor has cooked with reactive cookware. When these materials interact at a certain temperature or with specific food items, it can change the chemistry of the metal.
Now, this doesn't mean you should go and throw out all of your reactive cookware. It simply means you should avoid using them at high temperatures and with spicy or acidic foods.
Nonreactive Pan and the Ractive Pan: Reference Chart
This table gives you a quick reference to the differences between non-reactive and reactive pans.
| Feature | Non-Reactive Pan | Reactive Pan |
| --- | --- | --- |
| Common Materials | Stainless steel, enamel-coated cast iron, glass, ceramice | Aluminum pan, copper, iron, cast iron pan |
| Reactivity with Acidic Foods | Doesn't react with acidic or alkaline foods | Can react with acidic or alkaline foods, leading to off-flavors or pan discoloration |
| Examples of Uses | Cooking acidic foods like tomatoes, citrus, or wine | Browning meats, general cooking without reactive ingredients |
| Taste Test | Food retains its original flavor | Possible metallic taste when cooking acidic foods. |
| Look & Feel | Often has a smooth surface; coatings are intact | May discolor or pit after cooking acidic foods |
Types of Non-Reactive Pans and Cookware
As mentioned, there are plenty of non-reactive cookware options available that are okay to use even with acidic and spicy foods and are okay to use in the hottest temperatures without risking any chemical reactions. Examples of nonreactive metals include;
Glass
Stainless steel
Tin
Teflon coated
Ceramic
These four materials are perfect examples of non-reactive cookware and are highly recommended by professional chefs and healthcare workers alike.
Let's dig a little deeper into each of these options and determine which option is best for specific types of cooking.
Glass Cookware
Glass cookware is a non-reactive form of cookware, making it a healthy choice for baking and oven cooking. Quality glass products can withstand high temperatures and allow you to clearly see the food inside, reducing the number of times you need to remove the lid.
However, glass doesn't do a very good job of evenly dispersing heat around the entire dish, meaning stovetop foods may not cook at the same temperature, making these options best for oven cooking only.
Stainless Steel
Stainless steel is one of the most popular forms of cookware and is a great option for oven cooking or pots and pans placed on top of the stove.
Stainless steel-clad cookware can be made in a few different ways. Essentially clad pans are made from lightweight aluminum, a great heat conductor, with a stainless steel layer or layers over the top. Some brands of clad cookware even use the heat conductivity of copper and then layer up to a stainless-steel finish.
The combination of aluminum, copper, and stainless materials is a great heat conductor and will spread an equal temperature throughout the dish no matter how it is warmed up.
Stainless steel is also non-corrosive, meaning you never have to worry about metal flakes chipping or peeling off into your food; plus, these pans can cook any ingredients without chemical reactions and changes to the food or the cookware.
Stainless steel is straightforward to clean, and most products are dishwasher-safe. They are also great for storage and can be placed in the refrigerator when you have leftovers in the pan.
The only downside to stainless steel is you get what you pay for. If you purchase a cheap stainless steel frying pan or stainless steel cookware set, the heat transfer and quality may not hold up. If you want a nice, solid, long-lasting stainless steel cookware set, you are going to be paying for it.
Deep dive into stainless steel cookware with me in my article Stainless Steel Cookware Made in the USA!
Tin
Tin is often used as a liner on top of other types of metals and is not frequently found as cookware on its own. However, tin-lined cookware makes perfect non-reactive products because they are great heat conductors and distribute heat well across the pan.
These options also provide a smooth non-stick surface, reducing the chances of foods burning to the bottoms or fats and oils adhering to the pans.
However, tin tends to be a little sensitive and will easily scratch and wear down if you use metal utensils or scrub too hard when cleaning.
Learn What cookware professional chefs use.
Teflon Coating
Teflon or any other non-stick coating is non-reactive. These forms of cookware are affordable and durable.
The best features of Teflon coating are its non-stick qualities and that it is a non-corrosive material, keeping your food tasting the way it should.
Teflon-coated cookware is a staple in many kitchens because of how convenient, versatile, and useful it can be.
However, the non-stick coating is known for breaking down over time, and once that starts to happen, you will have to toss the pan. You also have to be careful, never overheating the pans past 500°F, which at that temperature can break down compounds releasing toxic fumes that can create flu-like symptoms.
Everyone wants to know What the safest cookware is check out my in-depth article.
Ceramic
Ceramic cookware is being used much more often these days, primarily because of how safe it is to cook with, made from all-natural materials, and nothing toxic or dangerous to your health, heater or not.
Most love their ceramic pans because they are naturally non-stick, and flipping flat jacks or grilled cheese sandwiches are always a breeze.
This option is lightweight, easy to clean, and can tolerate heat and acidic foods.
On the flip side, ceramic does lose its non-stick properties much quicker than other options and is a lot less durable, is much easier to break with one wrong move.
Learn about the differences between two popular types of cookware in this article Ceramic Cookware vs Stainless Steel.
Example of Non-Reactive Cookware
Iron pots covered in enamel coating like the Le Creuset saucepan above are a great example of a non-reactive pot.
What is Reactive Cookware
Now that you have a pretty good idea of the products that do not react when used, here is a list of the common types of reactive cookware that do.
Aluminum Cookware
Carbon Steel Pans
Cast Iron Pans
Copper Pan
As previously mentioned, reactive cookware isn't necessarily a bad option. They are actually useful in many situations. However, they are not a good choice when you are trying to cook foods at high temperatures or anything spicy or acidic.
For example, if you are slow-cooking special spaghetti pasta sauces, using a reactive pot is going to leave a metallic flavor, making your tomato sauce taste off.
Another example is discoloration. When whipping up foods like egg whites, you may see little streaks of grey. This is due to the alkalinity in the food.
This usually occurs over a period of time and shouldn't leave a noticeable reaction for quick and simple warm-ups. However, anything with a delicate flavor or a more acidic side should be cooked in a non-reactive product.
Learn how to season reactive aluminum cookware in this article: How to season an aluminum pan.
Non-Reactive vs Reactive
Reactive and nonreactive pans refer to how the surface of certain types of cookware reacts when particular types of acidic food have a chemical reaction. This reaction changes the taste of the food.
| Reactive Cookware | Non Reactive Cookware |
| --- | --- |
| Aluminum | Stainless Steel |
| Copper | Enamel Cast Iron |
| Cast Iron | Glass |
| Carbon Steel | Ceramic |
| | Enamel Coated Metal |
Non Reactive vs Reactive Cookware Quick Reference Table
Tips for Non-Reactive Cookware
When cooking with non-reactive material you should choose alkaline foods such as vegetables, poultry, and seafood to preserve a stainless steel pot, nonstick coatings, or an enamel finish. When using non-reactive cookware, always follow the manufacturer's instructions to ensure safety and longevity.
For anyone who has or plans to purchase non-reactive cookware, we have a list of helpful tips to keep your cookware looking great and lasting longer.
Any cookware that starts to peel needs to be tossed right away. These flakes will get mixed in with your food and can cause illness or health concerns.
Use mild soaps and cleaners when cleaning your cookware, and never use abrasive sponges or steel wool. This will ruin the cooking surface of the non-stick pan and scratch it up.
If food is stuck to your cookware, let them soak in a pot of warm water with mild dish soap for half an hour, then gently rub it out with a sponge.
Read the manufacturer's label before placing any cookware into the dishwasher.
Always allow your glass or stainless steel cookware to cool down before placing them in water to wash. Your pans can be destroyed by temperature shock, and the glass can break.
Baking soda is a great, natural way to wash non-reactive cookware.
How Do I Know if My Pan is Non-Reactive?
To determine if your pan is non-reactive:
Check Material:
Non-reactive: Stainless steel, enamel-coated cast iron, glass, ceramic.
Reactive: Aluminum, copper, iron, plain cast iron pan.
Check the Manufacturer's Label: They may specify if it's non-reactive.
Inspect Pan: Discoloration, especially after cooking acidic foods, suggests it's reactive.
Taste Test: Cook an acidic food (e.g., tomato sauce). A metallic taste suggests reactivity.
Coating: Even reactive pans might have a non-reactive coating, like stainless steel or non-stick.
Magnet Test for Induction Compatibility: This doesn't directly test for reactivity, but if you have an induction cooktop, this test can help determine if your pan is suitable. A magnet should stick to pans that are induction-compatible (e.g., most stainless steel pans).
For best results, use pans known to be non-reactive (like stainless steel) when cooking acidic foods.
Summing Things Up
For anyone who knows their way around a kitchen, it is a good idea to keep a few different types of pans around. Non-reactive pans are the most popular ways to make healthy, delicious foods that do not cause chemical changes with any ingredients and are easy to clean, and reduce the chance of food sticking to the cooking surface.
One-Pot Cooking Rocks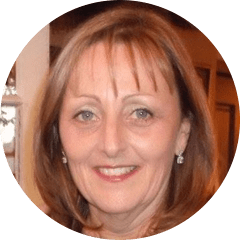 Michelle – Author
Hi, I'm Michelle the founder, owner, author, and editor of OvenSpot. My passion for one-pot cooking commenced when I was working to prepare cafeteria lunches for school students. I am now on a mission to assist you in choosing the cooking pot or appliance you will use every day. As well as in-depth information to assist you in using and caring for your cookware and appliances.
Questions? Reach out to Michelle at [email protected]