Is Stainless Steel Cookware Nonstick?
With the nonstick coated cookware that has taken over the party recently, some of us still prefer stainless steel to avoid the chemicals from the coating getting into food. However, the concern of food sticking on stainless steel is ongoing. So, is there any chance that stainless steel could be nonstick?
In a technical approach, stainless steel cookware does not have the coating that makes it nonstick. But, it can be nonstick if the correct method is followed such as, preheating the cookware, using drops of water to test the heat, and adding oil/butter before the food, which helps prevent sticking.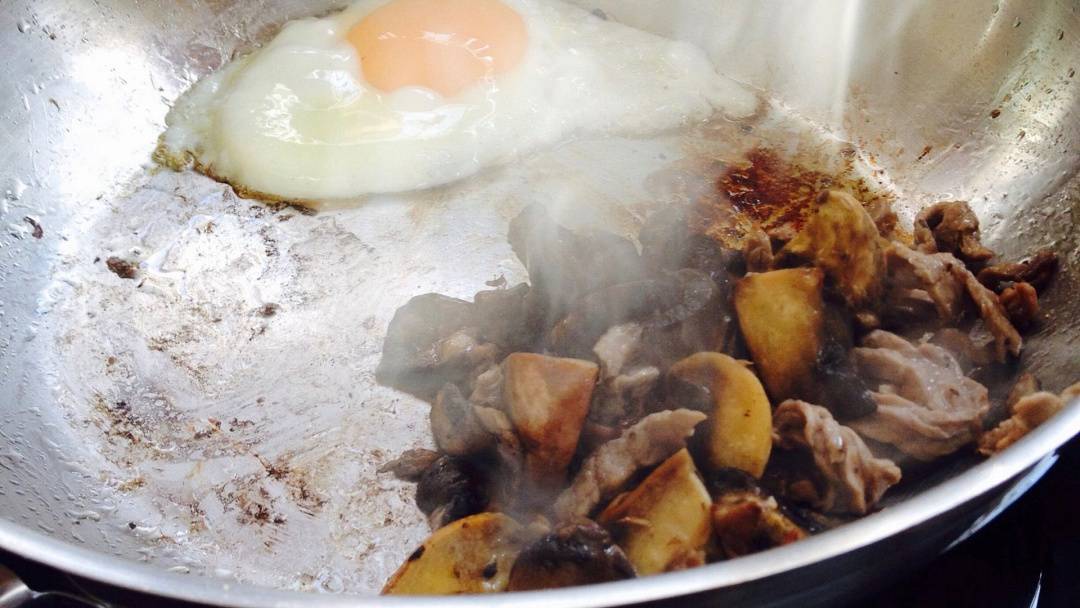 Let us look further into the concept of stainless steel compared to nonstick, why they are different, and elaborate on how you can still use stainless steel without having problems with sticking eggs and burnt meat.
Why Is Stainless Steel Not Nonstick?
Stainless steel comes from the iron-based alloys family. They are known for their corrosion and heat resistance. Stainless steel is superior in resistance to corrosion compared to other types of steel because it has a minimum chromium content of 10.5%.
Nonstick cookware is designed with a material called polytetrafluoroethylene (PTFE), more commonly known as Teflon. This Teflon material is used to coat the surface of cookware which then makes it nonstick. It is easy to clean, convenient to use, and requires reduced oils and fat – allowing for healthier eating.
Stainless steel does not contain Teflon material. It is independently steel itself, and its uniqueness is the chromium which makes it susceptible to rust and corrosion, which typically forms when steel is exposed to moisture. It is, therefore, the desired material for cooking utensils.
Without Teflon nonstick coating, a pot or pan cannot be defined as nonstick, and that is why stainless steel cannot be considered nonstick in the scientific and technical definition. However, that does not mean food will always stick to it because that can be prevented.
Can You Make Stainless Steel Nonstick
Right from the get-go, it is essential to mention that you can exactly turn your stainless steel pan into a slippery nonstick one and never have to use butter again. But you can do certain things to prevent your food from sticking to your cookware and never have to worry about Teflon chemicals from nonstick coated pans getting into your food again.
How to Turn Your Stainless Steel Pan Into Nonstick
The primary and best method you can use to get your stainless steel pan to work like a nonstick pan is smoking it with oil. In other words, you can season your stainless steel pan like you would a cast iron to "coat" it – safely.
This is how you do it:
Heat your stainless steel pan over medium to high heat for a couple of minutes. Add a layer of high-smoking point vegetable oil such as sunflower or canola and ensure that the entire surface of your pan is coated.
Heat the oil in the pan until you see strands of smoke start to appear. It should take around 5-6 minutes.
Once the oil begins smoking, remove the pan from the heat and allow the oil to cool completely.
After the pan is cooled down, pour out the excess oil and wipe up your pan with a paper towel. There should be a glossy sheen that remains on the surface of the pan.
That surface is now your nonstick coating.
A reminder that this is not the final step, and you will forever have a nonstick pan because stainless steel is not nonstick after all. You may need to do this before each use.
More Tips on Turning Stainless Steal into Nonstick
Here are other some steps you can take to help your stainless steel cookware work like its nonstick:
Heat your pan before adding anything to it.
Add a few drops of water into your pan to check the heat. If the water balls roll around instead of evaporating, your pan is ready.
Use some oil, butter, or grease of choice into the heated pan before adding any food. The oil should thin out. Shake the pan around to coat the surface with the fat.
Add your food to the pan and then turn the heat down to a medium setting. This is especially important if it is meat. You can turn the heat down to medium for eggs and veggies before adding them to the pan.
It is best if your food is at room temperature before cooking it in stainless steel cookware. Sticking is more likely to happen to cold food.
These are a few main tips to use when cooking with stainless steel to prevent your food from sticking and burning.
Why Is Stainless Steel Better Than Nonstick?
Here are a few reasons why stainless steel is a better option than nonstick cookware:
Stainless steel pans do not contain Teflon, the nonstick coating, which can be toxic if the chemicals get into your food. A small amount of the coating flakes is not dangerous, but it's never a good option to be ingesting chemicals.
When nonstick pans are used often, wear and tear can wear them out faster because the coating tends to get scratched off, causing your food to stick. Stainless steel doesn't have this issue and therefore lasts longer.
Stainless steel is almost indestructible. That is why many chefs prefer to use stainless steel cookware. They might be slightly pricier, but they will last you a lifetime if you use them correctly. Most nonstick cookware has to be replaced every 2-5 years.
Stainless steel does not stain over time, whereas nonstick pans do with repeated use. This depends on what you cook and the quality of your pans, but it's not likely that your stainless steel will have problems as fast as nonstick.
Disadvantages of Stainless Steel Compared to Nonstick
As great as nonstick cookware is, there are disadvantages – even if you use nonstick tricks. Let us look at some of those disadvantages below:
Stainless steel pots and pans require you to pay more attention to your cooking process. If you leave it for too long without realizing it, your food will most likely stick and burn.
Cooking takes more time. If you have to prepare the pan carefully, work with specific heating temperatures, and cook on lower settings, the entire process of cooking will take up more time. If you don't enjoy cooking or are in a hurry, you might get frustrated.
You have to use more grease. It is necessary to use oil or butter when cooking in stainless steel because the lack of nonstick coating and heat will cause the food to stick immediately without any fat. That means it is challenging if you are on a healthy streak and want to avoid oils.
Stainless steel cookware is made with higher quality and more expensive materials, making it heavier and more costly than nonstick pans, which are lightweight and often inexpensive in comparison.
Pros and Cons of Stainless Steel Cookware
| | Pros | Cons |
| --- | --- | --- |
| Cookware Range | Stainless steel interiors and exteriors are usually covering a heat conductor like aluminum or copper. Difference ranges have various layers of materials. Available in various shaped and sized pots, pans, fry pans, woks, stockpots, and skillets. | |
| Design | Stainless steel compared to other cookware if cared for look good no matter its age (very masculine, sleek, and stylish) | |
| Metal Base | No harmful chemicals | |
| Non-reactive and healthy | The surface of stainless steel will not react to acidic foods or is even fragrant as other cookware does. It is also one of the healthiest cooking surfaces as it does not leach into ingredients | |
| Heat Source | As long as there is aluminum or copper in the base of the cookware it will work on all cooking surfaces. Oven and broiler safe up to 500 degrees Fahrenheit | |
| Heat Conductivity & Responsiveness | Stainless steel tolerates high heat and heats up quickly thanks to its aluminum core. It cools down just as quickly when heat is reduced. | |
| Versatility | All-purpose cookware. Meaning that depending upon the shape or size of your pot you can prepare any meal. From meat to sauces. From stir fry to stew, casseroles, and soup. | |
| Durability | Even though stainless steel is metal it will not rust or corrode. It is resistant to scratching, chipping, and staining. | |
| Dishwasher | Yes, a better result is gained from handwashing | |
| Maintenance | No real maintenance is required, just clean it thoroughly as per the manufacturer's instructions after every use | |
| Life | High-quality products will last your lifetime | |
| Who loves stainless steel cookware? | Chefs love stainless steel cookware for its responsiveness | |
| Expensive | | The biggest con is the expense of good quality non-reactive stainless steel |
| Heavy | | 1-2 pounds heavier than ceramic-coated cookware. Not as heavy as a cast-iron skillet, but 5-ply a stainless-steel skillet is heavy. For lifting, issues choose pots and pans with helper handles |
| Performance | | Not all stainless steel is equal. Inconsistencies occur between brands, inferior materials, and heavy metals |
| Not a true non-stick surface | | Food sticks if not used correctly, usually because their aluminum or copper core are great heat conductors. You need to watch your heat and the amount of oil you use, especially for delicate foods like fish and eggs. |
| Food preparation abilities | | Stainless steel is not easy to cook with. It comes down to the heat conduction and the skill level of the person operating it. Even the most experienced cook has their "stainless steel" cooking disaster story |
| Cleaning | | Stainless steel classicly gathers brown bits and sticky blotches in the corners of the pot or pan on the underside and around handles and rivets. This makes cleaning difficult so avoid using steel wool or a little Bar Keepers Friend in the difficult-to-reach areas for cleaning. |
Pros and Cons of Stainless Steel Cookware
Final Thoughts About Stainless Steel Cookware Being Nonstick
If you're looking for a way to cook healthier, stainless steel is the perfect alternative. There are many advantages to using it over nonstick pans, including the fact that there's no risk of toxic chemicals getting into your food and that stainless steel lasts longer than other types of pots or pans.
While cooking with stainless steel may take more time and require you to use more grease, these disadvantages can be easily outweighed by all the benefits it provides. So if you're looking for a different way to cook, why not try stainless steel?
One-Pot Cooking Rocks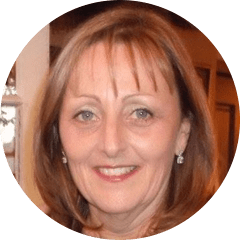 Michelle – Author
Hi, I'm Michelle the founder, owner, author, and editor of OvenSpot. My passion for one-pot cooking commenced when I was working to prepare cafeteria lunches for school students. I am now on a mission to assist you in choosing the cooking pot or appliance you will use every day. As well as in-depth information to assist you in using and caring for your cookware and appliances.
Questions? Reach out to Michelle at [email protected]