Can a Cast Iron Skillet Be Used in the Oven?
Cast iron cookware has been around for hundreds of years and is one of the most durable and long-lasting cooking materials known when looked after; they can last for 100 years or more. They can last for 100 years or more but can a cast-iron skillet go be used in the oven?
Cast iron skillets and pots can withstand very high temperatures and transfer from the stovetop into the oven without risk of damage due to the material's natural characteristics. Part of the seasoning and curing process requires your cast iron skillet to be in the oven for about an hour!
Now, let's examine the why, how, and when cast iron skillets can go in the oven and how best to season, cure and maintain them.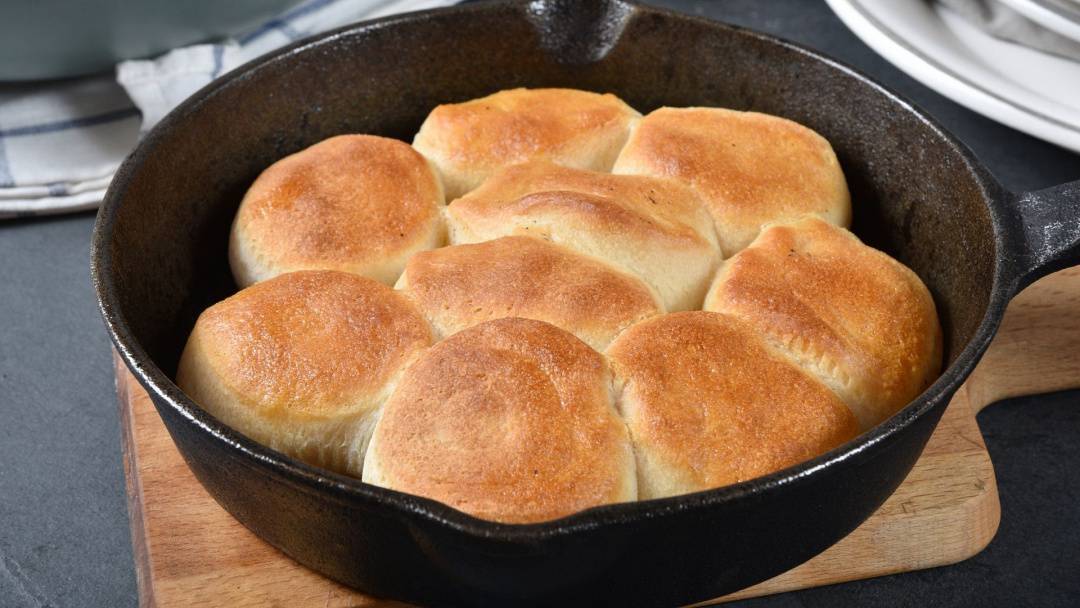 Oven Safe Cast Iron Skillets Add a New Cooking Dimension
Cast iron skillets especially enameled cast iron, are ideal for oven use and add another string to your cooking bow. A significant advantage of cast iron is that it doesn't lose temperature when cold food is added.
They hold temperature exceptionally well and heat evenly throughout the skillet, so roasts, stir-fries, chicken, eggs, and even cornbread come out superbly using cast iron. To keep food warm or keep it cooking you can place your skillet in the oven with total confidence.
The other aspect of using your cast iron skillet in the oven is that it can safely go under the grill or broiler to finish off foods that need some browning, like cheesy topped potato bakes and such.
Being able to brown and finish off dishes without changing pans is a great advantage as you don't have to change pans, and it saves you time and does not have a pile of pans and pots to clean afterward.
Just check with the manufacturer beforehand to ensure your skillet is broiler/grill compatible, especially the handles.
Seasoning and Curing Cast Iron Skillets in the Oven
One of the great attractions of cast iron is that you can season it to give that black non-stick finish. This process is called polymerization and involves heating layers of fat or oil to turn them into plastic.
While many people believe that seasoning is an oil layer, it's a plastic-type compound that binds to the metal to give it that natural non-stick finish and allows you to cook and clean the skillet easily.
To season your skillet, you will wash it properly first with warm water and dry it thoroughly. You can use a tiny bit of soap on the first wash after you unpack it, and after that, you only need warm water.
Once the skillet is thoroughly dry (wipe it again after drying to be sure), add a thin layer of lard, cooking oil, olive oil, or canola oil to the skillet as these oils are non-flavored and have a high smoke point. Make the whole skillet is oiled inside and out, then take a paper towel and lightly wipe any excess off.
Heat your oven to 375° F, and once at temperature, place your skillet upside down on the middle rack. Have a drip tray underneath to catch any oil that drips off during the process. Then leave it to bake for an hour, turn the oven off, and let the skillet cool down completely.
If you don't have an hour to cure it, you can heat the oven to 450°F and leave it to bake for 30 minutes.
You may need to repeat three or four times as polymerization requires multiple layers to be baked on to form the non-stick surface.
A cast-iron skillet oven-safe temperature? Your cast-iron skillet will melt at around 2200°F and only start experiencing metal fatigue around 700°F, so you are in no danger of damaging the skillet during seasoning and curing.
Once the initial seasoning is done, regular cooking and cleaning will result in more layers of fat being built up over time, so you probably won't need to cure it again. However, if the skillet is left for a long time, you may find that it isn't quite as non-stick as it was so you can repeat the seasoning and curing process.
Once the layers have built up, you can even cook the acidic type foods in your skillet without too much concern.
Related read: "what is the best oil for seasoning cast iron"
Caring for Your Cast-Iron Skillet
While cast iron is immensely strong and durable, not caring for it properly will result in the seasoning coming off, and not washing and drying properly can lead to rust and corrosion. To keep your cast-iron skillet in top shape, here are a few simple tips.
Never put a hot skillet into cold water. This can cause the metal to crack due to the sudden temperature drop known as thermal shock. Let your skillet cool down before washing it.
Wash your skillet immediately after use. Using just water and cloth or a non-steel scourer, wipe the skillet clean and rinse. Then, once completely dry, you add another light layer of oil to maintain the seasoning. Scouring with steel wool can remove the seasoning layer and expose the metal to water, causing rust. Prevent rust with these steps.
Don't submerge your skillet completely in water. Never leave your skillet in the water. This can lead to rust, and corrosion-it only needs to be wiped to clean it.
Store your skillet in a dry cupboard. Once the skillet is dry and oiled, store or hang it in a dry cupboard or where there is good airflow. Remember that moisture is the enemy of cast iron, so the oiling after use, proper drying, and storage in a dry area will extend the life of your cast-iron skillet. How to store cast iron.
Don't use metal cleaning tools. Once the skillet has cooled enough to handle it safely, use a plastic brush or scrubber to wash it. Most foods stuck to the bottom will come off without too much effort due to the non-stick surface. If you need to scrape a little off, use a plastic or wooden implement to do that. At the same time, you could use a steel one, but it's better to use a material that could never scratch the metal surface.
Try not to simmer acidic foods like tomato sauces in your skillet. Even when seasoned, simmering, or exposing the cast-iron to highly acidic foods can remove the layer of seasoning and impart a metallic taste to your food.
Don't drop the skillet. Even though cast iron is tough, it's also very heavy, and if dropped on concrete or similar hard surfaces, it can crack; not only that, but it can certainly cause injury if it lands on your foot, so handle with care.
Before cooking, pre-heat the skillet with some oil. Start with the skillet on low heat and add some oil; then, once warm, take the heat to the temperature required.
Properly used and cared for, your cast iron skillet will give you a lifetime of great cooking and flavor, and as they can go in the oven, you don't need to have different cookware to make all your favorite dishes and have them come out as masterpieces every time!
CHECK OUT my list of the Best Cast Iron Skillet Cookbooks
FAQ's
Quick answers to some frequently asked questions about cast iron skillets.
How long can you put a cast-iron skillet in the oven?
Cast iron can withstand temperatures of 700°F before it suffers from metal fatigue and won't start to melt until around 2200°F so your cast iron can cook whatever recipe you can throw at it.
Can you put enameled cast iron in the oven?
Yes, enamel cast iron cookware can be used in an oven. All the same, benefits apply when you use seasoned cast iron. Good quality enamel cast iron cookware is oven safe to 500°F. Make sure handles and knob are heat resistant to high temperatures
Related Read "can enamel cast iron cookware go in the oven"
Can skillets go in the oven?
Yes providing the skillet is oven safe up to 350°F. Including handles, helper handles, and knobs. Always check your manufacturer's instructions as skillets are made from many different materials.
Related read Can Skillets Go in the Oven?
What should you not cook in cast iron?
To preserve seasoned cast you should avoid cooking aromatic foods (why does my cast iron smell) like garlic and peppers. Delicate food such as fish not only leaves a smell but will stick if the iron's surface is compromised, as will eggs. Acidic foods like lemon and tomatoes will wear the seasoned surface down quicker than if you do not use these ingredients.
Never fever seasoned cast iron can always be restored – so cook whatever you want if you are prepared to care for your cast iron.
Related read What Should You Avoid Cooking in Cast Iron?
To Finish – Can A Cast Iron Skillet be used In The Oven?
This is an old question, but the answer is still yes! Cast Iron skillets can be used in the oven at any temperature. A cast-iron skillet will make your food more flavorful and add a nice crust to it as well. You should also know that you cannot use metal utensils on your cast iron pan because this could cause damage or scratching of the surface.
Finally, don't forget to care for your cast-iron cookware properly by seasoning it with oil before every use and cleaning after each time you're done cooking. Follow these tips and enjoy years of great-tasting meals from a simple piece of cookware!
One-Pot Cooking Rocks
Related Reading
How Often Should Cast Iron Be Seasoned?
How to Season New Cast Iron the First Time
Cast Iron Cookware Made in the USA
Best Utensils for Cast Iron: The ESSENTIALS
Why Do Cast Iron Pans Smoke? (And How to Prevent It)
Can You Ruin a Cast-Iron Pan? 5 Tips to Save It
Can Enameled Cast Iron Cookware Be Used Under a Broiler?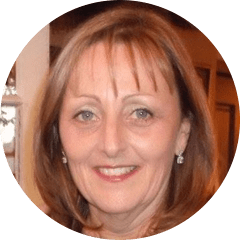 Michelle – Author
Hi, I'm Michelle the founder, owner, and editor of OvenSpot. My passion for one-pot cooking commenced when I was working to prepare cafeteria lunches for school students. I am now on a mission to assist you in choosing the cooking pot or appliance you will use every day.
Questions? Reach out to Michelle at michelle@ovenspot.com