Can You Use Steel Wool on Cast Iron: Skillet Myths and Facts
Over time, your cast iron cookware can become dirty and difficult to clean. You might wonder whether using steel wool is a safe cleaning method.
Yes, steel wool can be used on cast iron for stubborn grime, but it's abrasive and may damage the pan's seasoning. It's better to use gentler methods like a brush or a non-metallic scrubber. If the seasoning is damaged during cleaning you can always reseason to protect and reinstate the iron's nonstick properties.
If used correctly, steel wool can effectively remove rust or stubborn debris. Avoid using it too frequently or applying excessive pressure, as it might strip the seasoning of your cast iron. Considering the right technique is essential to ensure your cookware remains in top shape.
In most cases, alternative cleaning methods are safer options for preserving the longevity of your cast iron. Still, knowing when and how to use steel wool can come in handy for specific situations. So, keep these factors in mind before cleaning your cast iron cookware with steel wool.
Can You Use Steel Wool on Cast Iron?
Using Steel Wool on Cast Iron
Using steel wool on cast iron cookware has its benefits, primarily when it comes to removing rust. If you notice rust on your cast iron skillet, steel wool can help you get rid of it with proper care.
It's capable of removing stubborn stains and underlying rust that other cleaning tools might not be able to reach. It's important to use steel wool sparingly and only when necessary to maintain the integrity of your cookware.
Potential Damage Caused by Steel Wool on a Cast Iron Skillet
Although steel wool can be helpful in certain situations, it's crucial to understand the potential damage it may cause to your cast-iron cookware. One of the most significant risks of using steel wool on cast iron is stripping away the seasoning.
The abrasive nature of steel wool can remove the protective seasoning layer that develops over time, which is crucial for maintaining your cast iron's nonstick surface and preventing rust.
Using steel wool on enameled or coated cast iron is generally not recommended, as it can damage the surface and make your cookware less effective. In most cases, it's preferable to use a non-scratching scrubbing pad or another gentle cleaning tool to clean your cast iron skillet.
When using steel wool on your cast iron, always be cautious and don't apply excessive pressure. Heavily relying on this tool can eventually lead to damage and negatively impact the performance of your cookware.
As a cast iron owner, it's essential to find a balance between maintaining your cookware and using abrasive tools like steel wool. Opt for gentler cleaning methods when possible, only turning to steel wool when absolutely necessary.
Cleaning Cast Iron Skillets and Cookware
Methods and Alternatives
When cleaning iron cookware, it's important to use techniques that won't damage the surface. Using steel wool on a coated cast iron surface is not recommended, as it can cause scratches and damage to the coating.
If you have an uncoated or seasoned cast iron pan, using steel wool is perfectly fine, but make sure to scrub in the same direction as the grain of the pan.
Another option is to use a non-scratching scrubbing pad, which is less abrasive and safe for both coated and uncoated cast iron skillets.
If the food is really cooked on, you can also soak your cast iron pan for a bit before scrubbing. Be sure to avoid prolonged soaking as rust can take hold quickly.
An alternative method to clean a cast iron skillet is using salt as a natural abrasive. Simply sprinkle coarse salt onto the pan and scrub with a sponge or cloth, then rinse with hot water.
This method is gentle on the surface and helps remove stubborn food particles without damaging the seasoning.
Soap and Water for Cast Iron
There is a common myth that using dish soap on cast iron cookware will damage the seasoning. In reality, using a small amount of soap and warm water to clean cast iron skillets is a safe and effective method.
To do this, simply wet a sponge or soft scrubber, add a drop of mild dish soap, and gently scrub the pan. Rinse thoroughly with warm water and dry the skillet completely to avoid rust.
Keep in mind that you need to fully dry your cast iron dry it immediately after use before storing it to prevent rusting and maintain its non-stick properties, and re-season it as needed.
Removing Rust Off Cast Iron
Preventing Rust Formation
To maintain your cast iron items and prevent rust formation, it's essential to understand proper care techniques. It's not recommended to use steel wool on cast iron regularly, as it can damage the pan's seasoning.
It is acceptable to use steel wool or a chain mail scrubber when attempting to remove the rust or when re-seasoning the pan.
To inhibit rust from forming on your cast iron, ensure you are drying it thoroughly after each use. Water is a significant factor in the development of rust, so make sure to dry the pan with a towel and heat it on low for a few minutes to evaporate any remaining moisture.
Another way to prevent rust is to maintain your cast iron seasoning. To do this, you should periodically apply a canola oil layer to the pan's surface and heat it to create a non-stick layer. This layer not only helps to prevent rust but also improves the performance of your cookware.
If you spot rusty areas address the issue promptly to prevent further damage. You can remove rust by scrubbing the affected area gently with steel wool and warm water or coarse kosher salt.
Once the rust is removed, be sure to re-season your cast iron and continue to maintain it properly to avoid any future rust problems.
Seasoning Cast Iron a Cast Iron Skillet
Maintenance and Reseasoning
To maintain the non-stick surface of your cast iron pan, it's crucial to season it regularly. Seasoning not only provides a non-stick coating but also helps protect your pan from rust.
If you notice your cast iron pan losing its non-stick properties, it's time to reseason it. Start by cleaning the pan thoroughly, removing any food residue or existing layers of seasoning.
Seasoning Methods and Oils
There are various oils you can use to season your cast iron pan, such as vegetable oil, flaxseed oil, or grapeseed oil. Choose an oil with a high smoke point to ensure the seasoning bonds properly to the pan. To season your pan, follow these steps:
1. Preheat your oven to 350 – 450°F (175 – 230°C).
2. Apply a thin layer of oil to the entire cast iron surface, both inside and out, using a paper towel or a soft cloth.
3. Place the pan upside down in your oven on the middle rack and place a sheet of aluminum foil or a baking tray on the lower rack to catch any excess oil drips.
4. Bake the pan at the chosen temperature for about an hour.
5. Turn off the oven and let the pan cool completely within the oven.
Repeat this process several times to build up a durable and evenly distributed layer of seasoning on your pan.
Remember, the more you use and season your cast iron pan, the better its non-stick properties will become.
Incorporate these guidelines into your cast iron care routine, and enjoy the benefits of a well-seasoned, non-stick cooking surface.
Caring for and Maintaining a Cast Iron Pan
Proper Handling and Storage Tips
To best preserve your cast iron cookware, it's important to clean it properly.
After each use, wash your cast iron with hot water and scour with a non-abrasive cloth or a nylon bristle scrub brush.
Avoid using steel wool, as it may strip away the pan's seasoning. Thoroughly dry immediately with a paper towel or dishcloth to prevent rusting.
When storing your cast iron skillets or pans, ensure they're completely dry.
Consider placing a layer of paper towel or pot protectors between stacked pans to prevent scratches.
Keeping your cookware in a cool, dry place can minimize the risk of rust forming.
Avoiding Common Cast Iron Mistakes
Though cast iron cookware is notably durable, there are some practices to avoid.
Contrary to popular belief, you can use soap on your cast iron just make sure to rinse well and dry promptly.
You should also avoid cleaning your seasoned pots and pans in the dishwasher it will turn into rusty cast iron.
Enamel cast iron will become dull over time with the harsh cleaning abrasives used in a dishwasher.
When maintaining your cast iron, avoid using steel wool on a regular basis, as it may remove the seasoning layers. Instead, preserve the non-stick surface by seasoning your pan with cooking oil and baking it as needed.
To remove stuck-on food, try simmering soapy water in the pan and using a pan scraper and elbow grease after the water has cooled.
Handle with care this versatile material allows for cooking on various heat sources but you should avoid rapid temperature changes, which can cause the pan to crack or warp.
Always preheat your cast iron cookware on low to medium heat before adding food.
As a seasoned cast iron enthusiast, I remember my first encounter with a neglected skillet complete with rust spots. It was during a garage sale, and I was captivated by its hefty feel and potential.

With some research and patience, I learned the importance of proper cleaning, seasoning, and maintaining cast iron. To my amazement, that forlorn skillet transformed into my favorite non-stick, flavor-enhancing cookware.

My skillet will be passed down from generation to generation.
Final Thoughts: Use Steel Wool to Clean Cast Iron
In general, it is not recommended to use steel wool on your cast iron cookware as it can damage the surface. If there's rust on the surface, you can use steel wool with proper care to remove it.
It's important to exercise caution when doing so, as cast iron comes in different types, such as enamel, bare, and coated.
To avoid any potential damage to your cast iron, consider using alternate cleaning methods. For instance, opting for a dish soap and sponge, or a non-scratching scrubbing pad.
Taking care of your cast iron cookware to maintain its longevity and ensuring you can continue to enjoy its many culinary benefits.
Remember, the key to maintaining the quality of your cast iron cookware is to clean it properly. Using gentler cleaning methods helps preserve your cookware's surface and functionality. By following these simple practices, you can enjoy your cast iron for years to come.
One-Pot Cooking Rocks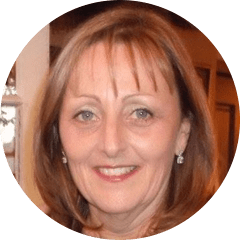 Michelle – Author
Hi, I'm Michelle the founder, owner, author, and editor of OvenSpot. My passion for one-pot cooking commenced when I was working to prepare cafeteria lunches for school students. I am now on a mission to assist you in choosing the cooking pot or appliance you will use every day. As well as in-depth information to assist you in using and caring for your cookware and appliances.
Questions? Reach out to Michelle at [email protected]