Why Does My Dutch Oven Smell: Remove Cast Iron Odours
The reliable Dutch oven is a rugged heavy cooking pot, it has a snug-fitted lid that self-bastes and tenderizes ingredients to perfection. We use them for sauteing, braising, stewing, frying fish and steak as well as making soups and curries.
Sometimes a cast-iron Dutch oven or cast iron skillets, or other cast-iron cookware may give off a foul smell. This can be very unpleasant particularly if you want to bake scones, bread, or cakes in your Dutch oven. So the question arises; "so why does my Dutch oven smell?"
A Dutch oven that smells could be the result of a meal that you have cooked previously. The seasoning may have broken down and the flavors from dishes prepared have seeped into the cast iron. Or, it could also be the result of a poor seasoning job where the seasoning may have gone tacky and rancid in storage.
Unfortunately when cast iron is not maintained well the cleaning, smell, rust removal, and seasoning process becomes laborious. In this article, you will learn why cast iron smells and the easy tips to remove and prevent your cast iron cookware from smelling in the future.
Disclaimer: As an Amazon Associate I earn from qualifying purchases on my website. If you make a purchase through links from this website, I may get a small share of the sale from Amazon and other similar affiliate programs.
Why Cast Iron Smells
Cast iron that smells rancid, like metal, chemicals, or plastic is due to the breakdown or lack of seasoning protecting the cast iron's surface from water, humidity, oils, acidic food, and high heat.
Why Does my Cast Iron Smell Like Chemicals?
When you first get a cast iron pan, it's important to season it before using it. This creates a non-stick surface and helps to prevent rust. The good news is that this smell will go away after you wash and season the pan.
However, sometimes the seasoning process can cause your pan to smell like chemicals. There are a few different reasons for this.
First of all, if you used vegetable oil to season your pan, it may be heated beyond its smoke point. This causes the oil to break down and release harmful fumes.
Alternatively, if you didn't follow the seasoning instructions correctly, the chemicals in the pan may not have had a chance to properly bond with the metal. As a result, they may be released into the air when you heat the pan.
Finally, it's also possible that your pan was not washed properly before seasoning, leaving traces of chemical residue behind.
If your cast iron pan smells like chemicals, don't worry – it's not necessarily dangerous but it is important to learn how to season cast iron correctly to avoid them.
Why Does my Cast Iron Smell Like Metal?
Rust is one of the main reasons cast iron smells like metal. When water reacts with the iron, it creates rust. It may be light surface rust that you cannot see as yet or rust that has begun to flake off, and as it does, it releases a metal smell.
Cast iron is seasoned by coating the surface with oil and baking it. This oil helps to protect the surface of the cookware and prevents it from rusting. However, if the wrong type of oil is used, or if the cookware is not properly seasoned, the surface can become damaged and start to rust.
In order to prevent this from happening, be sure to use the correct type of oil, like grapeseed, and season your cookware according to the manufacturer's instructions.
Why Does my Cast Iron Smell Rancid?
There are a few reasons why cast iron might smell rancid. The first is that the pan has not been seasoned properly. Seasoning is the process of coating the pan with oil or fat, which helps to create a barrier between the metal and food.
If the pan is not seasoned properly, food can stick to it and start to rot, causing a foul smell. Another reason why cast iron might smell rancid is that it has not been cleaned properly after use. When food is cooked in a pan, it leaves behind oils and bits of food that can go rancid if they are not removed.
Finally, cast iron can also start to smell if it is stored in a humid environment. Humidity causes the metal to rust, and the resulting chemical reactions can produce a foul odor.
Learning how to keep a Dutch oven from going rancid is as easy as seasoning it properly, cleaning it after each use, and storing it in a dry place.
Pro Tip: Always Seasoning New Cast Iron Before First Use
How do You Get the Smell Out of Cast Iron
Generally, we are advised not to use soap on our cast iron cookware or throw it in the dishwasher like other pots and pans.
If cast iron has taken on some form of smell you can scrub your skillet with water as much as they want, and the stench will stay.
Here are 5 ways to remove odors from cast iron cookware. Trying one or more will help you eliminate the unpleasant stench in your Dutch oven.
1. Scrub Your Cast Iron
To remove smells from cast-iron Dutch ovens or any other cookware you can try one of the methods below. If it is a really tough job why not use a combination of the methods below.
Use hot water, a good quality dish soap, and a scourer or brush to scrub that pan clean.
You can also try a mixture of seasoning oil and salt, lightly scrub, clean, dry, and lightly season. Rinse all the soap off and dry thoroughly. Lightly season before storing.
2. Cast Iron Cleaner
You may opt to use a commercial cast iron cleaner which may alleviate some of the scrubbing required. Rinse and dry thoroughly.
Learn about What is Cast Iron Conditioner and if you should be using it…
3. Heat Up Your Cast Iron Cookware
Boiling particles off cast iron in much the same way we boil other sticky cookware can work wonders.
If there are stubborn particles boil water or water and vinegar in the Dutch oven for about 30 minutes. Then if required use a flat edge utensil to remove any remaining particles.
Lightly season and dry thoroughly before storing.
4. Burn/Steam That Stench Away
Do not want to get into a soapy scrubbing war? Try this burn/steam method.
Heating an empty piece of cast-iron cookware inverted inside a conventional oven at 200 degrees or 400 degrees Fahrenheit for 15 minutes may do the job.
When complete turn the oven off, open the door, and let it cool before removing it. Repeat the process if required.
5. The Process of Sweetening Cast Iron
Although it is best practice to keep cast iron cleaned and seasoned for the best "Patina".
Sometimes drastic measures are required to remove lingering or rancid smells that have been retained in your Dutch oven.
One such method is a process called Sweetening. Some people use this method to remove the lingering stench in cast –iron as the charcoal is believed to absorb the smells.
Sweetening is a time-consuming process.
Firstly, put your Dutch oven on top of a high-flame stove or any cooktop at high heat with its lid sealed after adding a few charcoal pieces inside the oven.
Keep the Dutch oven on top of the stove for only 5 minutes tops. Once the five minutes are over, you can easily clean your Dutch oven by scrubbing and rinsing the iron.
Once your oven is clean, reheat the Dutch oven again for ten minutes this time. Repeat the Sweetening process until you feel that the stench is gone.
View this post on Instagram
Season Cast Iron Dutch Ovens and Cast Iron Cookware
Unlike other types of pots and skillets, a Dutch oven does not have a protective coating, Teflon, or similar. Thus, they have to be seasoned, or food will particles tend to cling to the pan's bottom if the seasoning has broken down.
Seasoning your Dutch oven with cooking oil or a cast iron conditioner is required to keep the stench away.
Read more about seasoning and about what the Best seasoning for cast iron is.
To properly season your Dutch oven it needs to be perfectly clean and dry.
You then need to apply seasoning oil or cast iron conditioner.
Use a cloth, tissue, or towel, and then spread the oil as evenly as possible using the fabric.
In a conventional oven, heated around 400 degrees Fahrenheit, place your Dutch oven or other cast iron piece on the shelf upside down. This allows any extra oil to run off the cast iron stopping it from becoming tacky.
Don't forget to put a lined tray on a shelf below to catch excess oil.
Leave it in for about 1 hour or until the smoking has stopped and repeat if necessary.
With the regular seasoning of your Dutch oven, an added layer of protection builds up upon the pot, pan, or skillet. Store correctly and season as required.
Get the most from your cooking pot and learn more about using your Dutch oven in an oven.
Cast-Iron Care and Maintenance
Cleaning after every use is the best way to keep cast iron clean.
Ensure that your cast-iron pieces are never left wet as even with its seasoned protective non-stick layer a drop of water, or even humidity can cause the pan to rust.
Regular cleaning and light seasoning will not consume your time as they will when you need to carry out a total restoration of cast iron.
Seasoning, the cast iron piece will keep the smell out of your Dutch oven. A natural protective layer forms on top of the pan, which keeps food particles from sticking to it and in turn easier to keep clean.
Storing cast iron, top off great cast-iron care with appropriate storage. Clean, Dry, and Safe.
See more in my article here to learn how to store cast iron correctly.
Is Cooking With Cast Iron Toxic?
The short answer is no. In fact, cast iron is one of the most non-toxic and versatile types of cookware you can use. It's naturally non-stick, so you don't need to use harsh chemicals or cook it at high temperatures to prevent sticking. And, because it's made of iron, it actually adds a small amount of iron to your food, which can be beneficial if you're iron deficient.
Is Cooking in Cast Iron Unhealthy?
It is a common misconception that cooking with cast iron is unhealthy. While it is true that cast iron does contain higher levels of iron than other types of cookware, this is not necessarily a bad thing. In fact, many people actually need to increase their iron intake.
The body needs iron to produce hemoglobin, which carries oxygen in the blood. Iron is also necessary for proper cell function. So, while it is important to be mindful of your iron intake, cooking in cast iron can actually be beneficial for some people.
If you are concerned about your iron levels, speak to your doctor. They can help you determine if you need to make any changes to your diet.
Final Thoughts – Why Does My Dutch Oven Smell?
It is not typical for a Dutch oven to give off a rotten smell.
The scent is a total turn-off, and you will not feel like using your Dutch oven until you have removed any odors.
To avoid your Dutch oven taking one unpleasant smell keep your cast iron cookware seasoned to keep up the shiny repellant "Patina".
This "Patina" not only stops food from sticking while preparing your favorite dishes but repels liquid, oil, and ingredients from getting deep into the pores of your cast iron.
One-Pot Cooking Rocks
Image: Anna Maiwald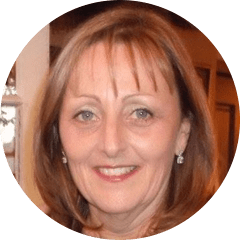 Michelle – Author
Hi, I'm Michelle the founder, owner, author, and editor of OvenSpot. My passion for one-pot cooking commenced when I was working to prepare cafeteria lunches for school students. I am now on a mission to assist you in choosing the cooking pot or appliance you will use every day. As well as in-depth information to assist you in using and caring for your cookware and appliances.
Questions? Reach out to Michelle at [email protected]