Can You Put Cast Iron in the Dishwasher?
Ever wondered, can you put cast iron in the dishwasher? In the hustle of our daily lives, we often seek shortcuts. But when it comes to maintaining our beloved cast iron cookware, shortcuts can lead to damage.
Yes, you can but NO you should not put cast iron in the dishwasher. It can strip off the seasoning and cause rust. Clean by hand with hot water and a brush, then dry, oil, and store away from humidity.
In this post, we'll delve into why this kitchen staple requires a bit more TLC than your average pot or pan.
Disclaimer: As an Amazon Associate I earn from qualifying purchases on my website. If you make a purchase through links from this website, I may get a small share of the sale from Amazon and other similar affiliate programs.
Cast Iron in the Dishwasher Controversy
While there are many benefits to using cast iron cookware, one question remains: can you put your cast iron in the dishwasher?
Some people say yes, while others vehemently disagree. Those who argue in favor of cast iron put in the dishwasher often claim that it's convenient and thorough.
After all, why spend time scrubbing your pans by hand when you can just toss them in the dishwasher? They may also believe that modern dishwashers are gentle enough not to damage their beloved cookware.
On the other hand, there are those who warn against putting cast iron in the dishwasher at all costs. They argue that dishwashers use harsh detergents that can strip the seasoning from your pan or cause it to rust.
Some believe that dishwashers are simply too abrasive for delicate cast iron surfaces. So who's right?
Can you put your rusty cast iron pan or new cast iron skillet in the dishwasher without damaging it? Let's take a closer look at both sides of this debate and examine some other cleaning options for keeping your cast iron cookware in tip-top shape.
Can Cast Iron Go in the Dishwasher?
Why Some People Say Yes and Others Say No
The beauty of cast iron cookware is that it can last a lifetime with proper care. Many people swear by their cast iron skillets and Dutch ovens, claiming that they are the best for cooking and can even impart a unique flavor to food.
Those who say yes argue that modern dishwashers are gentle enough to clean cast iron without damaging it. They claim that placing an iron pan in the dishwasher is convenient and saves time.
Some may have older or rusty cast iron pans that they want to clean thoroughly without having to scrub the pan manually. On the other hand, those who say no believe that putting cast iron in the dishwasher can damage its protective layer of seasoning.
The high heat of a dishwasher's drying cycle may cause the seasoning to crack or peel off, leaving your skillet vulnerable to rusting. Some types of dishwasher detergents may be too harsh for use on cast iron.
What is a Cast Iron Pan
Cast iron has been a popular cookware material for centuries, thanks to its durability and even heat distribution. It's a versatile material that can be used on the stove, in the oven, and even over an open flame.
Unlike nonstick cookware that can flake off and release harmful chemicals into your food, cast iron is a safe and healthy choice. Many people love their cast iron cookware because it develops a nonstick surface over time with proper seasoning.
This means you can use less oil when cooking and your food won't stick to the pan. Plus, cast iron skillets are versatile enough for everything from searing steaks to baking cornbread.
What are Cast Iron Skillets and Pans Made of?
Cast iron cookware is made primarily from one material: iron. There are a few processes and additional materials involved in its manufacture. Here's a basic breakdown:
Iron: The primary material in cast iron cookware is, unsurprisingly, iron. This iron is usually recycled from scrap metal, melted down, and then poured into molds in the shape of the desired cookware.
Carbon: Cast iron is actually an alloy, meaning it's a combination of two or more elements. In the case of cast iron, that second element is typically carbon. The carbon content in cast iron is usually between 2% and 3.5%.
Silicon: Silicon is another element commonly found in cast iron. It helps to improve the casting process and the final product's hardness and wear resistance.
Manganese: A small amount of manganese is also typically included in the alloy. Manganese helps to improve the strength and hardness of the cast iron.
Seasoning: Once the cast iron cookware has been cast and cooled, it's typically seasoned. This involves coating the cookware in a layer of oil or fat, and then heating it until the oil reaches its smoke point. This process is often repeated several times to build up a good layer of seasoning. The seasoning not only provides a non-stick surface but also helps to protect the iron from rusting.
Enamel: Some cast iron cookware is coated in enamel. This provides a more durable and easier-to-clean surface, and it also protects the iron from rusting. However, it does require a bit more care to prevent chipping or cracking.
What Causes Cast Iron to Rust
Cast iron rusts as a result of a chemical reaction called oxidation, which occurs when iron comes into contact with oxygen and moisture. This is the same process that causes iron to rust in general, not just in cast iron cookware.
In the case of cast iron cookware, this oxidation process can be accelerated by several factors:
Exposure to Water: If cast iron cookware is left wet or is not thoroughly dried after cleaning, this can lead to rusting. This is why it's recommended to dry cast iron immediately after cleaning.
Acidic Foods: Acidic foods like tomatoes or citrus can break down the protective seasoning on the pan, exposing the bare iron to the air and making it more susceptible to rust.
Harsh Cleaning Methods: Using harsh cleaning methods or chemicals can strip the seasoning of the cookware, exposing the iron and making it susceptible to rust.
The best way to prevent rust on cast iron cookware is to maintain its seasoning (the layer of baked-on oil or fat), avoid leaving it wet, and avoid cooking highly acidic foods in it for long periods.
Considerations for Putting Cast Iron in the Dishwasher
When deciding whether or not to put your cast iron skillet in the dishwasher, there are several factors you should consider.
The State of Your Seasoning
If you have just re-seasoned your skillet or have a new cast iron skillet, it's best not to put it in the dishwasher as this could damage its protective layer.
Detergent
Another factor is the type of detergent used by your dishwasher. Some detergents contain harsh chemicals such as bleach or citrus extracts which could strip away your pan's seasoning over time.
It's best to use a mild detergent when washing any cookware material especially if it has been seasoned.
Food Preparation
The type of food you cook in cast iron can affect the cleaning process. These foods should be cleaned out promptly after cooking to prevent this.
Foods that are acidic, like tomatoes or vinegar-based sauces, can break down the seasoning on the pan and may leave a metallic taste.
Sticky or sugary foods can leave a residue that is harder to clean. It might require a bit of gentle scrubbing with a brush and warm water to remove.
Foods with strong odors or flavors, like fish or garlic, can sometimes leave their smell or taste behind. If this happens, you might need to clean the pan a bit more thoroughly and re-season it to remove any lingering odors or flavors.
Learn how to remove smells and unwanted odors from your iron cookware.
Surface Debris
If it has a lot of burnt-on food residue or grease, it's best to scrub the pan by hand with warm water and coarse salt or use a pan scraper. Generally, if the skillet only has some light residue, putting it in the dishwasher should be fine.
Pros and Cons of Putting a Cast Iron Skillet in the Dishwasher
Benefits: Convenience and Thoroughness
Convenience
One of the main benefits of using a dishwasher to clean cast iron is convenience. After a long day in the kitchen, no one wants to spend extra time scrubbing dirty dishes, especially a cast iron skillet that can be tough to clean.
Simply putting your seasoned pan in the dishwasher with your other dirty dishes can save you time and energy.
Thoroughness
Another advantage is thoroughness. Dishwashers are designed to clean dishes very thoroughly, especially when it comes to removing stuck-on food particles from pots and pans.
This can be particularly helpful if you're dealing with a stubborn stain on your cast iron pan. The high water pressure and combination of water temperature and detergent can help get your pan cleaner than just hand-washing alone.
Drawbacks: Potential Damage to Seasoning and Rusting
There are also some potential drawbacks to putting cast iron in the dishwasher.
Detergents
One concern is that dishwashers use harsh detergents that can strip the seasoning layer off your pan, leaving it vulnerable to rusting over time.
If you have worked hard on building up a nice nonstick surface on your cast iron skillet through several rounds of seasoning, putting it through several cycles in a dishwasher could undo all that progress.
Heating and Drying
Some experts caution against putting a cast iron skillet through the heat-drying cycle that many dishwashers use after washing. The high heat could cause rust or further damage any existing seasoning layer on the surface of the cast-iron cookware.
It's recommended if you do put a cast-iron pan into a dishwasher; remove it before the drying cycle begins. A final consideration is that some dishwashers have non-abrasive surfaces specifically designed to protect delicate items like glassware from damage.
The surface of the cast iron pan is coarse, and putting a cast-iron skillet in the dishwasher could cause rust just because of its non-abrasive surface.
So, while using a dishwasher can be convenient and effective for cleaning dirty dishes, it may not be the best choice for your seasoned cast iron cookware.
Dishwasher Alternatives: To Cleaning Cast Iron
Cleaning cast iron cookware doesn't have to be complicated. Most of the time, simply washing it by hand with soapy water is sufficient. Scrubbing gently with a sponge or a stiff brush while running warm water is the best way to clean cast iron cookware.
The use of dishwashing detergents can strip away the seasoning of your pan, which can leave it exposed to moisture and create rust spots. If there are stubborn food particles or leftover grease, it's best to soak the pan in hot water before cleaning.
After soaking, scrub the pan gently with a pan scraper or chainmail scrubber until all debris is removed. Rinse the pan well under hot water, then dry completely using a paper towel.
Some cases call for more heavy-duty cleaning methods than just soap and water, especially if you are working with a rusty cast iron pan.
In those cases, using specialized tools like a chainmail scrubber can help loosen up tough grime without damaging your pan's seasoning.
The benefit of using this type of tool rather than household scouring pads or steel wool is that they tend not to scrape away as much oil from your cast iron as other products might.
This helps protect your cookware from exposure to water which could cause it to rust faster. To use the chainmail scrubber, start by adding some hot water into the cast iron skillet and let soak for 5-10 minutes before using the scrubber gently through all corners until all grime has been removed completely.
Tips for Maintaining Cast Iron Cookware
Seasoning Techniques
Seasoning cast iron is essential for maintaining its non-stick surface and preventing rust. To season your cast iron skillet, start by preheating your oven to 375 degrees Fahrenheit.
Then, clean your cast iron surface with hot water (no dish soap!) and dry the pan completely. Next, apply a thin layer of vegetable oil or melted shortening all over the inside and outside of the pan.
Use a clean cloth or paper towel to spread the oil evenly. Place the pan upside down on the top rack of the oven and bake for one hour, then turn off the heat and let it cool inside your oven.
Regular Clean and Re-Season
It's important to clean your cast iron skillet after each use to remove any food residue that can cause sticking or rusting. For regular cleaning, simply rinse the pan under hot water while using a scrub brush or coarse salt to scrub off any stubborn bits.
Then wipe it dry with a clean cloth or paper towel. My favorite way to dry cast iron is on the stovetop for a few minutes. If there are any stuck-on bits that won't come off with water alone, you can also add a small amount of dish soap while scrubbing.
As for re-seasoning, you should do this whenever you notice that food is sticking more than usual or if there are any signs of rust on your cast iron surface. Generally, you should only need to re-season with cooking oil once every few months if you use your skillet regularly.
Storage
Properly storing your cast iron cookware is crucial for preventing rust and maintaining its protective coating.
Always make sure that your pan is completely dry before putting it away. Residual moisture can lead to rust formation over time.
If you're stacking multiple pieces of cookware in storage, be sure to place a clean towel or piece of paper between each pan to prevent scratching.
Never store your cast iron skillet with the lid on – this can trap moisture and cause rusting.
Instead, place a clean cloth or paper towel on top of the surface to absorb any excess moisture while in storage.
With these tips in mind, you can easily clean cast iron skillets and keep them in top condition for years to come whether or not it's dishwasher safe!
Wrapping Up: Whether or Not to Use the Dishwasher for Cleaning Cast Iron
So should you put a cast iron skillet in the dishwasher? The answer ultimately depends on your personal preference. I never put my cast iron in the dishwasher.
If you have a well-seasoned pan that you diligently maintain over time and don't want to risk damaging it with harsh detergents or high heat from your dishwasher's drying cycle then hand washing may be best.
If you just need quick cleanup after making breakfast pancakes and want an easy clean-up option then go ahead and use your machine it's unlikely that minimal exposure will ruin an otherwise seasoned skillet.
At the end of the day, we believe everyone should do what works best for them because ultimately taking care of pots and pans requires a bit more effort than most were initially led to believe.
Regardless if it's washing by hand (using mild dish soap) every time or only cleaning it every once in a while. Cast iron is the one material that can be saved by a restoration (Smithey Restoration Service) then your cast iron cookware can be passed down for generations to come.
One-Pot Cooking Rocks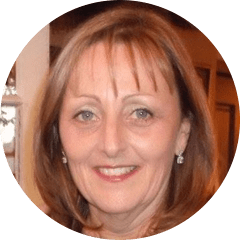 Michelle – Author
Hi, I'm Michelle the founder, owner, author, and editor of OvenSpot. My passion for one-pot cooking commenced when I was working to prepare cafeteria lunches for school students. I am now on a mission to assist you in choosing the cooking pot or appliance you will use every day. As well as in-depth information to assist you in using and caring for your cookware and appliances.
Questions? Reach out to Michelle at [email protected]